The top 10 richest Igbo men in Nigeria are Arthur Eze, Cletus Ibeto, Emeka Offor, Benedict Peters, Ambrose Orjiako, Innocent Chukwuma, Pascal Dozie, Leo Stan Ekeh, Cosmas Maduka, and Tony Elumelu.
It is said that an average Igbo man is doing financially well, but there are those from the tribe who have worked themselves from just doing financially well to being financially successful. These men have businesses worth enough to influence the financial strength of Nigeria. While the likes of Tony Ezenna and Allen Onyema are some of the Igbo men breaking great financial grounds, here is a list of the ten richest Igbo men in Nigeria today.
Arthur Eze is the Richest Igbo Man in Nigeria
Date of Birth: 27 November 1948
Age: 74 years old
State of Origin: Anambra State
Net Worth: $5.8 billion
Source of Income: Petroleum and Aviation
Arthur Eze is an Igboman from Ukpo, Dunukofia Local government in Anambra state. He is one of the biggest dealers in the oil and gas business in Nigeria. Also known by his traditional title, 'Ozoigbondu' of Ndi Igbo, Prince Artur Eze is the CEO of Atlas Oranto Petroleum, the largest privately-owned petroleum exploration and production company in Nigeria.
Arthur hails from a royal family, and his elder brother is the traditional ruler (King) of Ukpo village.  The 74-year-old entrepreneur is a graduate of California State University where he studied mechanical and chemical engineering. He founded his company, Atlas Oranto Petroleum, in 1991 and it currently has 22 oil and gas licenses in 12 jurisdictions across Africa. It has assets in Nigeria, Equatorial Guinea, among others.
With its regional offices situated around top countries in West Africa, Atlas Oranto has its primary technical location situated in Lagos, Nigeria, with its headquarters in Abuja, Nigeria.
The oil mogul is also the owner of Triax Airlines. He founded the airline in 1992 following the deregulation of airlines in Nigeria. The airline was an Enugu-based domestic airline that operated between 1992 – 2000. Before it folded up in 2000, the airline had three Boeing 727s under its operations.
Aside from business, Artur Eze is also into politics. He is rumoured to be a god-father, sponsoring political ambitions of candidates he believes to have the traits to govern, especially in Anambra State. The political party 'All Progressive Grand Alliance (APGA) was even created and formed in his sitting room.
Cletus Ibeto
Date of Birth: 6th December 1952
Age: 70 years old
State of Origin: Anambra State
Net Worth: $3.8 billion
Source of Income: Entrepreneurship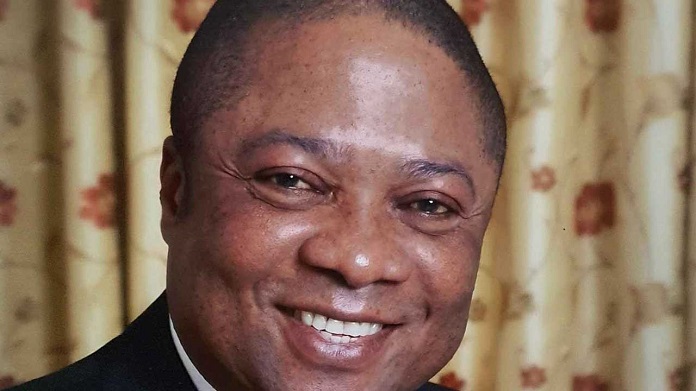 Second, on our list of the ten richest Igbo men in Nigeria is Cletus Ibeto, a 70-year-old businessman from Nnewi in Anambra State. He is the founder and CEO of Ibeto Group, the largest conglomerate in the Eastern part of Nigeria.
With no initial formal education, Ibeto started off as a motor spare parts dealer, after spending some time as an apprentice in the motor parts business. With time, he diversified into other lucrative businesses, including real estate, vehicle coupling and cement production.
In March 1988 Ibeto stopped the direct importation of lead-acid automotive batteries and plastic motor accessories, after completing his factory in Nnewi. Eight years after (1995), he was already popular as one of the largest auto spare parts manufacturing outfits in the country.
While achieving his feet in the spare parts business, Ibeto also acquired stakes in several companies, such as Union Bank of Nigeria, Orient Petroleum Plc, Daily Times of Nigeria Plc, and Century Petroleum Corporation. He also established Ibeto Cement Company Limited, which became one of the leading cement producers in Nigeria.
Ibeto also has investments in research and development centred on improving his company's products and services. He eventually obtained his WASSCE at the age of 48 and
his Bachelor's degree in Accountancy from the University of Nigeria, Nsukka, at the age of
54. He also received a Doctor of Business Administration degree from the same
university as an honour.
Emeka Offor
Date of Birth: February 10, 1959
Age: 64 years old
State of Origin: Anambra State
Net Worth: $2.9 billion
Source of Income: Oil&Gas, Media Communication, others
Ezekiel Emeka Offor is a native of Irefi Oraifite but he was born in Ekwusigo Local Government Area of Anambra State. He started his business after completing his secondary education at Abbot Boys High School, Ihiala. His first business was as an importer of bitumen – a product mainly used for road construction. He became known for supplying bitumen to large construction companies like Julius Berger Nigeria Ltd., Fougerolle Nigeria Ltd., and Guffanti Nigeria Ltd.
Emeka Offor founded Chrome Oil Services Limited in 1985, which later metamorphosed into The Chrome Group in 1994, with interests in oil and gas, power, coordination, protection, broadcasting, and media communications. The conglomerate has a solid presence in Nigeria, Switzerland, the United States, and the United Kingdom.
Organisations operational under The Chrome group include Kaztec Engineering Ltd, Enugu Electricity Distribution Company, Chrome Oil Services, Global Scan frameworks Technology Limited (GSTL), Inland Containers Nigeria Ltd, Nimek Investment Ltd, Blaze 91.5 FM, Kiss 99.9 FM, Starcrest Nigeria, Kingsbury Trading Ltd, Global Scan frameworks Limited (GSL), and Interstate Electrics Ltd. With his income being generated from these subsidiaries, Sir Emeka Offor's income is bound to steadily grow.
Benedict Peters
Date of Birth: 5 December 1966
Age: 56 years old
State of Origin: Delta State
Net Worth: $2.7 billion
Source of Income: Oil&Gas,
Joining our list of the ten richest Igbo men in Nigeria is Nigerian billionaire, Benedict Peters. He is the founder and CEO of Aiteo Group, a company that deals on oil and gas. Benedict Peters obtained a degree in geography and urban planning from the University of Benin.
He hails from Onicha Oloma in Delta State and was born in Abakaliki, Ebonyi State. He started off as a cross-country trader with a focus on transporting agricultural
goods like tomatoes and cocoa from northern Nigeria to the south. Along with real estate, he also made investments in new and used cars for sale. He got involved in the Nigerian oil and gas industry in the 1990s, working for companies like Ocean and Oil Limited and MRS Oil and Gas Limited, where he served as a pioneering Managing Director.
Peters founded the Aiteo group (Aiteo Eastern Exploration and Production Company Limited) in 2008 and the company is now known for owning one of the largest petroleum tank farms in Nigeria with facilities in excess of over 250 million litres on over 100,000 square meters of landmass. His business not only employs thousands of workers but is also strengthening Nigeria's capacity to manage its natural resources.
Tony Elumelu
Date of Birth: 22 March 1963
Age: 60 years old
State of Origin: Delta State
Net Worth: $1.4billion
Source of Income:  Investments
Anthony Onyemaechi Elumelu, otherwise known as Tony Elumelu is a wealthy businessman and one of Africa's leading investors. He hails from Onicha-Ukwu in Aniocha North Local Government Area of Delta State. He is the Founder and Chairman of Heirs Holdings, his family-owned investment company, committed to improving lives and transforming Africa, through long-term investments in strategic sectors of the African economy, including financial services, hospitality, power, energy, technology and healthcare.
Elumelu started off as a salesman before joining the banking industry, beginning with  Allstates Trust Bank. One of his biggest appointments was as the CEO of Standard Trust Bank. He successfully brought the bank back to its financial feet and afterwards, the bank amalgamated with UBA, the third-largest bank in Nigeria at the time.
Tony led the newly combined UBA bank and transformed it into a Pan-African Bank with locations in more than 20 different African nations. He, however, stepped down in 2010 to establish Heirs Holdings, his family-owned investment holding company, and Tony Elumelu Foundation.
While his foundation aims at championing entrepreneurship in Africa, Heirs Holdings see his investments in businesses in various sectors including a controlling interest in Transnational Corporation. On 11 October 2022, Elumelu received the National honour of Commander of the Order of the Federal Republic.
Ambrose Chukwueloka  Orjiakor
Date of Birth: October 2, 1960
Age: 62 years old
State of Origin: Anambra State
Net Worth: $1.2billion
Source of Income: Oil&Gas Pharmaceuticals
Dr. Ambrosie Bryant Chukwueloka (A.B.C) is one of the richest doctors in Nigeria. He is the Chairman and co-founder of SEPLAT, a leading Nigerian independent oil and gas company listed on the London and Nigerian stock exchanges with a strategic focus on the Niger Delta of Nigeria. Born in Calabar, Cross Rivers State, the 62-year-old billionaire hails from Umuchima, Uli in Anambra State.
As a medical doctor, A.B.C  specialized in orthopedic surgery and trauma management and he practiced as a Specialist and Trauma Surgeon for years. His journey into business started in 1996 as he made investments in Nigerian Oil and Gas, Pharmaceutical, Shipping, banking, and insurance.
Under his watch, SEPLAT pioneered the dual listing of its shares on the Nigerian and London stock exchanges in 2014. The same year, the company won the Best Africa Listing 2014 award by Africa Investors (Ai), and the "Mid-Cap Company of The Year 2014" award by the Oil and Gas Council. The World Economic Forum in 2014 named the company "Global Growth Company 2014". With an estimated $1.2 billion as net worth, Ambrose has indirect and direct holdings in SEPLAT worth over $87 million.
Innocent Chukwuma 
Date of Birth: 1 October 1961
Age: 61 years old
State of Origin: Anambra State
Net Worth: $1 billion
Source of Income: Automobile, investments
The Nigerian business magnate and investor Chief Innocent Ifediaso Chukwuma CON is the founder and Chairman of Innoson Group of Companies. He is also the CEO of Innoson Vehicle Manufacturing, Nigeria's first indigenous automobile manufacturing company.
Chief Innocent hails from Umudim, Nnewi, in Anambra State. He started off selling spare parts under the name Innoson Nigeria Ltd in 1981. His company is third after Leventis and Boulos Enterprises in assembling branded motorcycles in the country.
Today, thanks to hard work and commitment to achieving success, Innoson has metamorphosed into various companies namely;
Innoson Nigeria Limited Nnewi, manufacturers of motorcycles, tricycles, spare parts and accessories.
Innoson Tech. & Industries Co. Ltd Enugu, manufacturers of High-quality Household and Industrial Plastics, Health & Safety Accessories, Storage Containers, Fixtures & Fittings, Electrical Components & Accessories.
Innoson Vehicle Manufacturing (IVM) Nnewi, manufacturers of quality High Capacity City Bus, safe and cost-effective MinTop 10 Richest Igbo Men in Nigeria 2023 Top 10 Richest Igbo Men in Nigeria 2023 & Midi Buses, Pick-Up Trucks and Garbage Collecting Vehicles.
General Tyres & Tubes Co. Ltd Enugu, manufacturers of High-quality Tyres & Tubes.
Pascal Dozie
Date of Birth: 9 April 1939
Age: 53 years old
State of Origin: Imo state
Net Worth: $1 billion
Source of Income: Banking, Stocks
Also on our list of the richest Igbo men in Nigeria is Pascal Dozie, a multimillionaire businessman and Diamond Bank Founder. Pascal hails from Egbu village of Owerri, Imo state, and he began his career as an economist at the National Economic Development Office in the United Kingdom. While doing that, he also taught at the North Western Polytechnic, London.
Pascal launched his first company, the African Development Consulting Group (ADCG), and partnered with companies like such as Nestle and Pfizer. He was  Chairman of Progress Bank in 1985 after which he went ahead to establish Diamond Bank which is now managed by his son Uzoma Dozie. Dozie was once the President of the Nigerian Stock Exchange. He currently owns shares in MTN Group
Leo Stan Ekeh
Date of Birth: 22nd February 1956
Age: 67 years old
State of Origin: Imo
Net Worth:  $1 billion
Source of Income: ICT
A well-established businessman particularly in ICT is Leo Stan Ekeh, the chairman/CEO of Zinox Technologies Limited, Africa's most integrated ICT firm. Stan was born in Ubomiri Mbaitoli LGA in Imo State, and his company, Zinox Technologies Limited, was established in 2001. It became Nigeria's First Internationally Certified Branded Computers.
He ensured that at launch, Zinox Computers already had the WHQL certification, the first in sub-Saharan Africa, consolidated 5 years later with the attainment of the NIS ISO 2000: 9001 QMS Certification. The company headquarters is located in Lagos.
In the quest to expand his business, Leo Stan acquired the e-commerce giant company, Konga. His accomplishments in the business world and his impact on Nigeria's economy have fetched him several awards and honours one of which is the title of Officer of the Order of the Federal Republic of Nigeria (OFR)
Cosmas Maduka
Date of Birth: 24 December 1958
Age: 64 years old
State of Origin: Anambra
Net Worth: $800 million
Source of Income: Entrepreneur
Rounding off our list of the ten richest Igbo men in Nigeria is Cosmas Maduka, a leading businessman who began his entrepreneurial journey at the age of six. Today, he is best recognised as the Founder, President, and Chairman of the Coscharis Group.
Born in Nnewi, Anambra State, Comas Maduka officially ventured into business at 17 years after being dismissed by his uncle who had earlier engaged him as an automobile apprentice. He co-founded  CosDave, a spare parts company which failed shortly after it started. With just N300, he founded his own company, Coscharis Motor, which focused on sales of automobile spare parts.
Mduka's first major success was in 1982 when his company was among the ten motor companies the Nigerian government granted import licenses. Coschris Motors is a leading distributor of several brands of luxury cars, including Range Rover, Ford, and Jaguar. It is also the sole distributor of the BMW in Nigeria and the first company to build an Assembly Plant for the Ford Ranger in Nigeria.
Today, the Coscharis Group is a conglomerate with a net worth of $500 million with several subsidiaries, including manufacturing, ICT, petrochemical, auto care and auto components, automobile sales and services, agric, and agro allied business sectors. The group of companies is rated one of the top 50 brands in Nigeria by Top 50 Brands Nigeria.
List of the Top 10 Richest Igbo Men In Nigeria
Arthur Eze – $5.8 billion
Cletus Ibeto – $3.8 billion
Emeka Offor – $2.9 billion
Benedict Peters – $2.7 million
Tony Elumelu – $700 million
Ambrose Chukwueloka  Orjiakor- $1.2billion
Innocent Chukwuma – $1 billion
Pascal Dozie – $1 billion
Leo Stan Ekah – $1 billion
Cosmas Maduka – $800 million