Pastor W. F. Kumuyi net worth is estimated at $10 million. He accrued this wealth from his ministry and other investments he has.
Pastor William Folorunso Kumuyi, the founder and General Superintendent of the Deeper Christian Life Ministry, is not known for being wealthy in terms of material possessions or extravagant lifestyle. Rather, he is recognized for his spiritual teachings and dedication to the ministry. His wealth is mainly derived from his position as the head of a large Christian denomination.
The Deeper Christian Life Ministry, which he founded in 1973, has grown into a global organization with numerous branches and millions of followers. The donations and offerings from members as well as the sales of books and resources related to his teachings contribute to the financial stability of the ministry, allowing Pastor Kumuyi to carry out his mission and reach more people with his message. This article will explore the net worth of Pastor W. F. Kumuyi; how he made his wealth and the things he spends his money on.
How Much Is Pastor W. F. Kumuyi's Net Worth Today?
Pastor W. F. Kumuyi has an estimated net worth of $10 million. He earns through the church and many other investments he has established. Although almost all his investments are in the name of the church, he has a percentage of the income that comes from them. With such an impressive net worth he has, Pastor W. F. Kumuyi is among the richest pastors in Nigeria.
Sources of Pastor W. F. Kumuyi's Net Worth
Pastor W. F. Kumuyi is the General Superintendent of the Deeper Christian Life Ministry, a Christian denomination based in Nigeria. It is common for pastors and religious leaders to receive income from various sources. Pastor Kumuyi's sources of income include and are not restricted to the following:
Church Salary: Pastors often receive a salary or stipend from the church they serve. This income can come from the church's general funds or through specific donations earmarked for the pastor's compensation.
Book Sales: Many pastors, including Pastor W. F. Kumuyi, write and publish books based on their sermons, teachings, or religious perspectives. Deeper Life has publications called The Christian Women Mirror, Search the Scripture Sunday school manual and Life Magazine. Income from the sales of these books also contributes to his overall earnings.
Speaking Engagements: Pastors may be invited to speak at conferences, religious gatherings, or other events. Depending on the nature of these engagements, they may receive honorariums, speaker fees, or travel allowances.
Donations and Offerings: Church members and followers often contribute financially to support their religious leaders and ministries. This can involve regular tithes, offerings, or special donations that contribute to a pastor's income.
Schools: Pastor Kumuyi is the founder of Deeper Life High School. The school started with seven branches in 2010 and has expanded to 22 states, including the FCT today. The school was established to train and bring up its students in a godly manner in order to produce excellent leaders tomorrow.
In as much as the school was established on morals, Kumuyi earns a good portion of his net worth from running the schools. He also has a university, The Anchor University, Ayobo, Lagos State, Nigeria, which contributes to his impressive net worth.
TV Station: In 2008, Deeper Life launched its television satellite. The main aim of this TV station is to evangelize but it also contributes to the income of the church and that of Pastor Kumuyi.
Pastor W. F. Kumuyi's House
Pastor Kumuyi is among the pastors who have chosen to live a simple life despite all the money they have. His private house is not known. However, it is known that he resides in Lagos, Nigeria, where the headquarters of the Deeper Christian Life Ministry is located.
The church owns several properties, including a main auditorium, administrative offices, and residential accommodations for the pastor and his family. It can be assumed that Pastor Kumuyi resides in one of these residential properties.
Pastor W. F. Kumuyi's Cars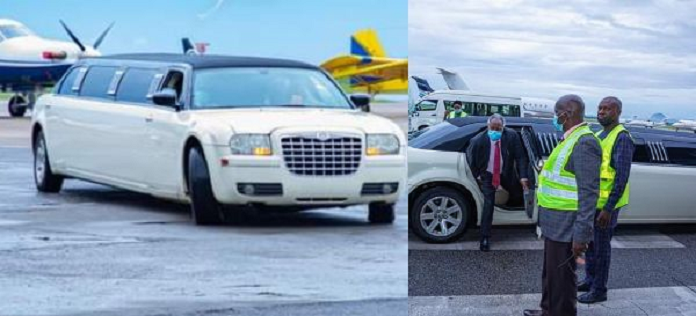 Regarding cars, Pastor Kumuyi has often been seen in vehicles that are not considered luxurious. As a religious leader who emphasizes simplicity and humility, Pastor Kumuyi is known to encourage his followers to focus more on spiritual matters than material possessions.
He has been spotted inside an SUV that the church owns. He attended a 10-day crusade in Abuja in September 2021 and at the airport, he was welcomed with open arms and given royal treatment. A limousine was waiting for him when his private jet landed. People were talking about the Pastor's limousine reception in Abuja and this made news headlines.
Does Kumuyi Have a Private Jet?
Pastor Kumuyi travels across the states with a private jet. However, it is not known if this private jet is usually hired or whether he acquired one for himself. There has not been any news on his acquisition of a private jet.
People may liken him to other pastors of the same caliber who own private jets. But since Kumuyi does not have an interest in luxurious items, he may not have purchased one. If he has a private jet, he must have done well to hide its acquisition from the public.
Pastor Kumuyi's Philanthropy
Throughout his ministry, Pastor Kumuyi has impacted countless lives, both spiritually and socially through his charitable deeds. He has initiated various charitable projects, including schools, hospitals, and rehabilitation centers, to improve the lives of the less privileged.
In 2018, a hospital with a 10,000-bed capacity built by his church was unveiled and reports had it that it was the biggest and best equipped hospital ever built in Africa. The hospital was designed to serve the needs of well over 35,000 indigent people.
Also in 2018, Kumuyi built a public park and bridge, and many other projects in Gbagada, Lagos State, where Deeper Life Bible Church headquarters is located. Through his church, Pastor Kumuyi has made progress in developing the community where its headquarters is located.
Pastor Williams Kumuyi also donated N50m to the Federal Government in 2020 to combat the spread of the COVID-19 virus. The donation aimed to support the private sector coalition and reduce the suffering caused by the virus. These are some of the recorded charitable efforts made by Kumuyi.