Taraba State consists of 16 local governments, 40 different tribes, and about 73 spoken languages. The state has grown in manifold ways with lots of tribal and language diversities. However, its government continues to work assiduously to ensure and advance in unity, even amidst the gross diversity. In the course of this writing, we will tell you the tribes, languages, and local governments that are in existence in Taraba State.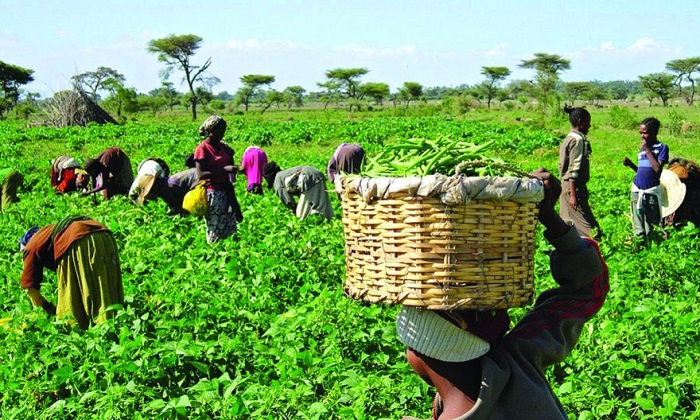 What is the Dominant Tribe in Taraba State?
As earlier mentioned, there are more than 40 different tribes in Taraba State but the major inhabitants in the state are the Fulani, Jukun, Mumuye, and the Itchen. This group of people is predominantly found in the southern part of the state. The Mumuyes constitute the largest tribal group in Taraba state.
List of Tribes in Taraba State
The following is a complete list of tribes you will find in Taraba state
Diba tribe
Nyandang Tribe
Fulani Tribe
Tiv Tribe
Hausa Tribe
Kuteb Tribe
Mumuye Tribe
Karimjo Tribe
Idoma tribe
Kanuri Tribe
Jukun Tribe
Gornum tribe
Bobua Tribe
Banda tribe
Betso Tribe
Bakulung Tribe
Bambuko tribe
Tarok Tribe
Babur Tribe
Languages in Taraba State
The major language spoken by the people of Taraba state is the Hausa language. Even though there are more than 73 spoken languages in the state, Hausa remains their general language for communication.
List of Taraba State Local Government Areas
Taraba State comprises 16 local government areas that are governed by elected chairmen. At its creation in August 1991, the state only had 10 local government areas but another six were subsequently created during Sani Abacha's administration, making it 16. Below is a comprehensive list of the 16 local government areas in Taraba State, and the major tribes and languages found in each.
Ardokola Local Government
This is one of the local governments in Taraba and has its headquarters in the town of Sunkani. Ardokola covers an area of 2,262 km square with an estimated population of 86,921. The town is predominantly occupied by the Mumuyes and they speak Fulfulde, Kona, and Mumuye languages.
Bali Local Government Area
Bali is a local government area in Taraba State with its headquarter in the town of Bali. It has an area of 9,146 km square and a population of 208,935 which are largely the native ethnic group of Fulani / Jibu, and Chamba people. The major languages spoken in Bali are Fulfulde, Etkywan, Fam, Gbaya, Jibu, Jukun Takum; Kam; Mumuye, Ndoola, Samba Daka, Samba Leko, Tiv, Waja.
Donga Local Government
With its headquarters in the town of Donga on the Donga River, Donga LGA is relatively one of the smallest local governments in Taraba State. It is mostly occupied by the Tiv people and they speak Samba, Leko, and Tiv languages.
Gashaka Local Government 
Gashaka local government whose headquarters is in the town of Serti is made up of 7 towns and villages such as Tungwa, Gangumi, Danbarau, Gumti, Balewa, Kobaje, Lagaso, and Tonga. It has an estimated population of 151,228 people and the majority of its inhabitants are Hausa, Chamba, Yandang, and Fulani. The most spoken languages in Gashaka local government are Hause and Fufulde.
Gassol Local Government Area
Covering an area of 5,548 km of the state, Gassol local government is largely the tribal group of Jukun, Wurkun, Fulani, and Tiv and they speak Fulfulde, Wapan, and Tiv languages. It is regarded as the hub of agriculture in the state.
Ibi Local Government Area
Ibi local government was created in 1992. It has its headquarters situated in the town of Ibi. The majority of its inhabitants are Fulani and Jukun and they speak Duguri, Dza, Tiv, Fulfulde languages.
Jalingo Local Government
Jalingo happens to be the capital city of Taraba State, as well as one of its local government areas. With an estimated population of 118,000, the city is dominated by the Fulanis, and their major languages are Fulfulde, Kona, Mumuye, Jenjo, Kuteb.
Karim Lamido Local Government
It has about six ethnic groups which include Fulani, Jenjo, Wurkum, Karinjo Bambuka, Munga, and Dadiya. Because it comprises several minor ethnic groups, the inhabitants speak multiple languages which include Fulfulde, Dadiya, Dza, Jiba, Jiru, kodei; Kulung, Kyak, Laka, Munga Lelau, Loo, Mághdì, Mak, Munga Doso, Mumuye, Nya, Pangseng; Piya-Kwonci, Shoo-Minda-Nye, Yandang, Hõne; Kwa, Pero, Karimjo, and Jenjo.
Kurmi Local Government
The largest part of the Kurmi local government is occupied by the Ndola and Tigun ethnic group. It was created in 1996 during the Late Gen. Sani Abacha's regime. It has 3 major ethnic groups which are Ndola, Tigun, Itchen and their major languages are Ichen; Tigun; Abon; Bitare, and Tiv languages.
Lau Local Government Area
Lau local government area has its headquarters in the town of Lau and covers an area of 1,660 km square. The area is dominated by the Hausa and they mostly speak fulfulde and laka language.
Takum Local Government Area
Takum was created out of Wukari local government in 1976 and its major tribes are Kuteb, Kpanzon, Ichen, Chamba, Hausa, Tiv. They speak Mashi, Bete, Etkywan, Jukun Takum, Kapya, Kpan, Kpati, Kuteb, Lufu, Acha, Tiv, and Yukuben.
Wukari Local Government Area
Wukari is one of the local governments in Taraba State with an area of 4,308 km square and a population of 241,546. The town is dominated by the people of Jukun and Tiv and their major local languages are Etulo, Kpan, Kpati, Kulung, Tarok, Tiv, Wapan.
Sardauna Local Government 
With its headquarters in Gembu, Sardauna local government area is situated in the extreme southeast of Taraba state. The dominant tribes in the LGA are Kaka, Fulani, Mambilla, Ndola, Tigon, Kambu, Chamba and Panso. Just like Karim, and they speak multiple languages which include Lamnso, Lidzonka, Limbum, Mambila, Fulfulde, Áncá, Batu, Buru, Kuteb, Fum, Mbembe, Tigon; Mbongno; Mvanip, Nde-Gbite, Somyev, Viti; Vute, Yamba, kaka, Ndola, Ndunda, and Nshi.
Ussa Local Government 
Housing its headquarters in the town of Lissam, Ussa is one of the local governments created during the reign of Sani Abacha. It has a population of 92,017 with its major tribes being the Kuteb people and they speak basically the Kuteb language.
Yorro Local Government Area
Dominated by Mumuye people, Yorro is one of Taraba State's 16 local government areas and their major languages are Mumuye, Fulfulde, and Samba. It covers an area of 1,275 km square with a population of 89,410.
Zing Local Government
The town of Zing houses the headquarters of the Zing local government area of Taraba State. It is dominated by the Mumuye people and they speak Mumuye, Fulfulde, Nyong; Rang; Samba Daka; and Yandang.
Brief History of Taraba State and Its Location in Nigeria
Taraba State was created out of the defunct Gongola State on the 27th of August 1991 under General Ibrahim Babangida's military administration. Located in the North-Eastern part of Nigeria, the state is named after the Taraba River which crosses the southern part of the state. It lies between latitude 6030″ and 9036″ north and longitude 90 10″50″ east and surrounded by Adamawa, Bauchi, and Gombe states in the northeast, and Plateau states in the north-central.
The state is further bounded in the west by Nasarawa and Benue states and shares an international boundary with the Republic of Cameroun to the south and south-east. Taraba state is simply located within the middle part of Nigeria and comprises wavy landscapes with a few mountainous features. In terms of size, Taraba state is the third-largest state in Nigeria with an area size of 54,473 km² after the first two largest, Niger and Borno. Then in population, the state has about 2,294,800 making it the 30th most populated state in Nigeria.
What Is Taraba State Known For?
Taraba state is popularly called Nature's gift to the nation due to its richness in culture and minerals. Given the agrarian nature of the state, its larger populace engages in farming as an occupation. Over 75% of the people are farmers while 25% engage in other economic activities and white-collar jobs. They produce in large commercial quantity crops such as maize, millets, yam, sorghum, rice, cassava, as well as cash crops such as coffee, groundnut, cotton, and tea. Also on a large scale, the state is grossly involved in other livestock production such as pig farming, poultry, and rabbit breeding. In Taraba, investment opportunities predominantly exist in agribusiness, healthcare, tourism, energy, and mining.
What is Taraba State Postal Code 
Taraba State Postal Code is 660001 – 672104 where code number 660001 represents the code for the NIPOST headquarters in the state. This state which is located in the East Geopolitical region has its postal code containing 6-digit numbers as assigned by Nigerian Postal Services (NIPOST). All the Local Government Areas (LGAs) and sometimes districts/wards within Taraba state have their respective postal codes and these codes apply to all the streets and locations within those LGAs, wards or districts.
List of Top 10 Largest Local Governments In Taraba State
Taraba state has a total land mass of 56,282 Km2 which is spread through its 16 local governments with the Bali, Gashaka, and Karim-Lamido having the largest. Here is a list of the top 10 largest Local Government Areas by land area in Taraba State of Nigeria
Bali
Gashaka
Karim-Lamido
Gassol
Sardauna
Kurmi
Wukari
Donga
Ibi
Takum
FAQs
What is Taraba State Religion?
Taraba, a North-Eastern State is largely dominated by the Islamic and Christian religion. Islam is practiced by 65% of the Taraba population with the Hausa-Fulani being a leading tribe in the state.
Who was the First Governor of Taraba State?
Jolly Tavoro Nyame is the first official governor of Taraba State. He took over power in January 1992 under the Social Democratic Party of Nigeria (SDP) and left office in November 1993.
Who is the Richest Man in Taraba State?
Theophilus Yakubu Danjuma is the richest man in Taraba state with an estimated worth of $1.1 billion. He is a politician and retired Nigerian army lieutenant general
What is the Muslim Population in Taraba State?
The Muslim population in Taraba state is reportedly around 65% of the total population of the state. The Muslim population is the highest religious population in Taraba state.