Jake DeVito is the youngest son of Danny DeVito, the multi-award-winning American actor, comedian, and filmmaker. Born on the 10th of October 1987, Jake, who is 5 feet 5 inches tall and way taller than his famous father, is now 35 years old.
Jake, who apparently took after his father, is now a movie producer, camera operator, and actor and is doing well for himself even though he has not achieved the kind of success his famous father has achieved so far in his career. He has also collaborated with his father and siblings and is set to take on more challenges in Hollywood.
Summary of Jake DeVito's Biography
Full name: Jacob Daniel DeVito
Nickname: Jake
Gender: Female
Date of birth: 10 October 1987
Jake DeVito's Age: 35 years old
Ethnicity: Mixed
Nationality: American
Zodiac Sign: Libra
Sexual Orientation: Straight
Religion: Christianity
Jake DeVito's Parents: Danny DeVito and Rhea Perlman
Siblings: Lucy Chet DeVito and Grace Fan DeVito
Jake DeVito's Height in Inches: 5 feet 5 inches
Jake DeVito's Height in Centimetres: 165 cm
Jake DeVito's Net worth: $1 million
Famous for: Being Danny DeVito's son
Twitter: Jake DeVito
How Old is Jake DeVito and Where Was He Born?
Jake DeVito was born on October 10, 1987, meaning that he is currently 35 years old. His star sign is Libra. According to our findings, the movie producer was born in the city of New York, where he also grew up with the rest of his family.
Having been born to a popular and influential family, Jake had everything he needed as a child. At the time he was born, his parents had already become very famous, award-winning Hollywood actors who were well-known around the country and also wealthy. So, Jake was literally born into privilege.
Jake had an interesting childhood. As a child, Jake said he was often surprised when other people in his community walked up to him and told him they were huge fans of his dad and that he was their idol. This was surprising for Jake because he didn't see his dad as an idol or anything but just as a 'dad'. It was much later, when he grew up, that he realized how big of a deal his father was.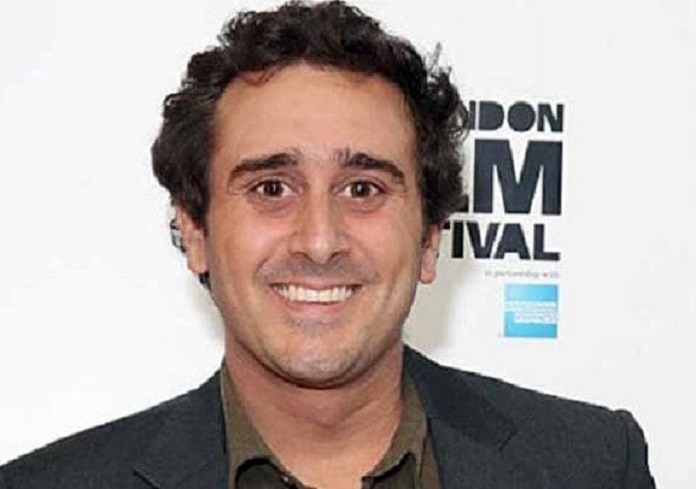 In an interview he granted in 2011, Jake mentioned that because of who his parents were, they often had a lot of interesting and amazing visitors at home nearly all the time, and this exposure to different people and lifestyles broadened his perspective on people. He also said he and his siblings were doing a lot of unusual things when they were growing up, as they traveled to strange places and were even on movie sets a lot, which was a really fun experience as a kid.
Jake is believed to have attended the best elementary and high schools in New York. However, information about the specific schools he attended is not clear at the moment. It is also not very clear what college he attended. He is, however, very learned, and this shows in what he has been doing in Hollywood.
Jake DeVito's Ethnicity is Mixed
Jake DeVito is of mixed ethnicity, and his diverse heritage is a fascinating aspect of his personal background. According to our findings, Jake is actually of Italo-Albanian descent. This is because his father's family originated from San Fele, a town in Basilicata, Southern Italy, as well as from the Arbëresh Albanian community of Calabria. This rich ethnic background gives Jake a unique perspective on cultural traditions and practices.
In addition to this, Jake's maternal grandfather, Philip Perlman, was a Polish immigrant with Jewish roots. Also, Jake's mother, Rhea Perlman, is reported to have grown up in a Jewish family with additional roots in Russia. Essentially, this means that Jake has Italian, Albanian, Polish, Jewish, and Russian roots. This mix of diverse heritage makes Jake's ethnic background incredibly diverse and unique.
With such a multicultural background, Jake is said to be very proud of his roots and embraces his diverse heritage. Perhaps, his exposure to different cultures and ways of life has helped to broaden his perspectives and influenced his approach to his work as a filmmaker.
Jake DeVito's Parents are Hollywood Legends
Jake DeVito's parents, Danny DeVito and Rhea Perlman, are well-known Hollywood veterans. His father, Danny, is a legendary American actor, director, producer, and comedian who has had an impressive career in the entertainment industry spanning over five decades. He is known for his distinctive appearance, unique voice, and incredible talent that has made him one of the most beloved and iconic figures in Hollywood. He has starred in several blockbusters and has won several awards, including a Golden Globe Award for Best Supporting Actor – Series, Miniseries, or Television Film.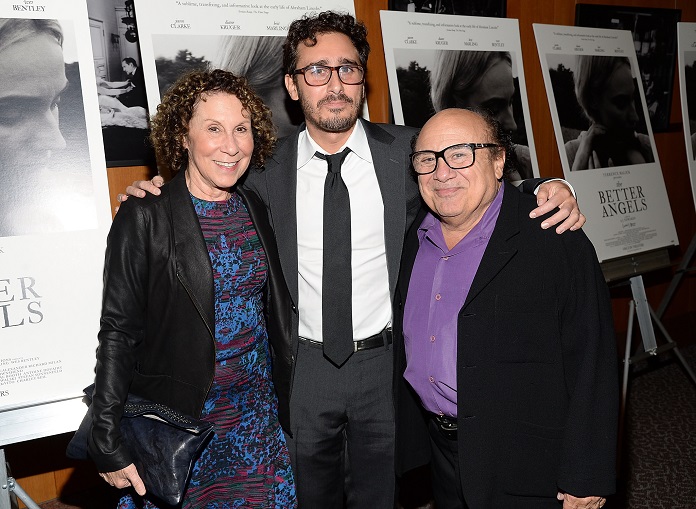 Danny DeVito has been in over 100 movies and television shows, showcasing his range as an actor. Some of his most notable films include One Flew Over the Cuckoo's Nest, Batman Returns, Twins, Get Shorty, and L.A. Confidential. He has also starred in several successful television shows, including It's Always Sunny in Philadelphia, which he also produces. Beyond his on-screen talent, Danny DeVito is also known for his philanthropic work and advocacy. He has supported numerous charities and causes over the years.
On the other hand, Jake DeVito's mother, Rhea Perlman, is also a talented actress in her own right. She rose to fame in the 1980s with her iconic portrayal of the feisty head waitress Carla Tortelli in the hit sitcom Cheers. Over the show's 11-year run, Perlman was nominated for an incredible 10 Emmy Awards for Outstanding Supporting Actress and went on to win the award four times.
Additionally, Perlman holds the record for the most Golden Globe nominations for Best Supporting Actress in a Television Series, having been nominated seven times for her role in Cheers.
Perlman's talents extend beyond the small screen, as she has also appeared in several films over the years, including the political satire Canadian Bacon. She has also starred in movies alongside her husband. With a career spanning several decades, Rhea Perlman has become a beloved and respected figure in the entertainment industry, known for her versatility, humor, and talent.
They Have Been Married For 41 Years
Jake DeVito's parents, Danny DeVito and Rhea Perlman, have one of the most enduring marriages in Hollywood. Danny and Rhea first met on January 17, 1971, when Rhea went to see a friend perform in the one and only performance of the play The Shrinking Bride, in which DeVito was also a cast member. The two were immediately drawn to each other and started dating soon after. Their love story progressed quickly, and just two weeks after the meeting, DeVito and Perlman decided to move in together.
Their relationship was tested over the years, but they remained committed to each other and eventually tied the knot on January 28, 1982, in a private ceremony attended by close family and friends. Since then, Danny and Rhea's marriage has become one of the most successful and long-lasting in Hollywood history.
They have weathered the ups and downs of fame and fortune, raising three children together and maintaining a loving and supportive partnership that has lasted over four decades.
Their enduring love and commitment to each other have earned them the admiration of fans and colleagues alike. Jake DeVito has hinted that his parents' commitment to each other as well as devotion to their children, has helped him and his siblings achieve what they have achieved in life.
How Tall is Jake DeVito Compared to His Father?
Jake DeVito's father, Danny DeVito, is quite a short man and is widely known for his short stature. As a matter of fact, he stands at only 4 feet 10 inches (1.47 meters) tall. This height places him among the shortest men in the entertainment industry. It is reported that his short height is a result of multiple epiphyseal dysplasia, a rare genetic disorder that affects bone growth.
In contrast, Danny DeVito's son, Jake DeVito, is way taller than his father. According to sources, Jake stands at about 5 feet 5 inches tall, which is closer to the average height for an adult male.
The height difference between Danny DeVito and his son Jake is approximately 7 inches (18 cm), which is noticeable when they stand next to each other or in pictures. However, it is worth noting that this height is still below the average male height in the United States, which is reported to be around 5 feet 9 inches.
Interestingly, despite his short stature, Jake's father has a commanding presence on screen, with his unique appearance and distinctive voice making him instantly recognizable to audiences.
In fact, Danny has used his short height to his advantage, often incorporating it into his comedic roles. He has also been a vocal advocate for the acceptance and celebration of diverse body types, speaking out against the unrealistic beauty standards perpetuated by the entertainment industry.
Jake Has Two Sisters Who Are Both Hollywood Stars
Jake DeVito is not an only child. He has two older sisters who are both playing their part in Hollywood. His oldest sister, Lucy DeVito, is an actress who earned a degree in theater from Brown University in 2007. Her acting career took off soon after, with her first major stage role as Anne Frank in a production of Anne Frank at the Intiman Theatre in Seattle, Washington in 2008. She continued to hone her craft with roles in plays such as The Miracle at Naples at the Huntington Theatre, where she portrayed La Piccola in 2009.
Later that same year, she starred in the off-Broadway play Love, Loss, and What I Wore alongside her mother, which was adapted by Nora and Delia Ephron and staged at the Westside Theatre. In 2016, DeVito appeared in the film Leaves of Grass, marking her first significant movie role. She also portrayed the daughter of Danny DeVito's character in the film The Comedian. In 2017, DeVito showcased her versatility with a leading role as Elanor in the romantic comedy play Hot Mess. Throughout her career, DeVito has demonstrated her range as an actress, tackling both dramatic and comedic roles with equal skill.
Jake's other sister, Grace Fan DeVito, also known as Gracie in Hollywood, has chosen to work behind the scenes in the film industry as a producer, distinguishing herself from the rest of her family. Despite being less recognizable to the public due to her position, Grace is known in her industry as a skilled and accomplished producer with a Master of Fine Arts degree. At the age of 21, Grace began working on her first film in the comedy genre, My Girlfriend's Abroad, which centered around a college student's attempt to remain faithful to his girlfriend who was studying overseas.
Although Grace has spent most of her career as a producer, she explored her talents as an actress in 2015 with a role in the horror film Amboy. In 2017, she also lent her voice to the cartoon sitcom Jeff and Some Aliens. In addition to her work in film and television, Grace is also a contemporary artist whose work has been displayed in galleries. Her various talents have contributed to a total net worth of $2 million for the young producer.
Without a doubt, Jake DeVito's entire family is a very talented one, with every family member playing a part in Hollywood.
Jake DeVito is Now an Actor and Producer
Jake DeVito has followed in his famous parents' footsteps and has become a well-known figure in the movie industry himself. Recall that growing up as the son of popular actors, he and his actress sisters had a unique childhood that gave them a secondary experience of life as Hollywood stars. In an interview with AP Entertainment, Jake shared that he was on movie sets from a very young age and explained how it shaped his upbringing. He was always following his parents to movie sets, and this helped him develop a love for Hollywood.
So, as it turns out, the love for acting and filmmaking that runs in Jake's family has also trickled into his DNA. He made his acting debut in 2005 and has a few credits to his name following this. His first role was in the Skee Skinner drama Pieces of a Dream, and he followed that up with a part in Amboy, a 2015 movie that also starred Billions star, Paul Giamatti.
Interestingly, it turns out that despite his work as an actor, Jake prefers to work behind the camera as a producer, just like his sister, Grace. He has done extensive work in this capacity since 2014, producing several films such as The Better Angels, which starred the gratefully drug-free actor Wes Bentley. Jake also has production credits on Quicksand and Fair Chase, which were released later that year.
With his passion for producing and his unique upbringing, Jake has established himself as a talented and creative force in the movie industry. It will be exciting to see what he produces next and how he continues to build on his family's legacy in Hollywood. Interestingly, Jake DeVito has also collaborated with his father on multiple projects over the years, including Curmudgeons and Little Demon.
Curmudgeons, a short film that Jake produced, was released in 2016 and starred both his father and sister, Lucy. The film tells the story of two elderly gay men who fall in love while living in a nursing home. Despite the short runtime of just 16 minutes, the film received critical acclaim and was praised for its heartwarming story and excellent performances.
In 2020, Jake produced another short film titled Wererock. The film, which is a fantasy horror, stars Danielle Taddei and tells the story of a group of teenagers who encounter a werewolf while camping in the woods. The film received positive reviews and was praised for its atmospheric setting and suspenseful storyline.
Jake's close relationship with his father has been well-documented, with the producer referring to his dad as "insane" but also as his best friend. This close bond has no doubt helped the two of them to work together so effectively on various film projects over the years. In addition to Curmudgeons and Wererock, Jake also worked as an executive producer on the animated series Little Demon, which was released in 2022. The show features his father and sister in voice-over roles, along with Audrey Plaza as the lead. The show received positive reviews and was praised for its dark humor and unique animation style.
Jake DeVito, who happens to be a multi-talented individual, has worked in various roles in the film industry, including the camera and electrical departments. In 2009, he served as the camera production assistant on the set of the film After.Life, which starred Liam Neeson and Christina Ricci. The film tells the story of a young woman who wakes up in a funeral home after being pronounced dead and is told by the director that she must move on to the afterlife.
In 2011, Jake worked as an assistant cameraman on the set of Palpitations, a short film directed by Jared Freitag. The film follows the story of a young man who experiences a series of surreal and unsettling events after taking a new medication. As an assistant cameraman, Jake was responsible for setting up and adjusting camera equipment, as well as assisting the camera operator during filming.
Jake also worked in the camera and lighting department on the movie Nest of Vipers in 2011. Nest of Vipers is a thriller film directed by Jordan Levine and starring Lisa Marie, Bret Roberts, and Eileen Dietz. The film follows a group of thieves who plan a heist on a wealthy couple's mansion, only to find themselves trapped inside by the couple's deadly traps.
In 2013, Jake handled the camera for the film Folk, a short horror film directed by Eric Eskola. The film tells the story of a young woman who finds herself trapped in a house with a sinister force after taking shelter there during a storm. As the camera operator, Jake was responsible for setting up and operating the camera equipment, as well as framing shots and ensuring that the footage captured matched the director's vision.
Apparently, Jake DeVito's experience in the camera and electrical department shows that he is a versatile and talented individual with a wide range of skills in the film industry. His ability to work in different roles and departments will undoubtedly serve him well as he continues to work on future projects.
Is He The Most Popular Among Danny DeVito's Children?
Danny DeVito's three children – Lucy, Grace, and Jake have all pursued careers in the entertainment industry, but which of them has had the most impact so far? Which of them is the most famous DeVito offspring? Well, at the moment, it appears that Danny's first daughter, Lucy is the most popular of the lot and the most successful.
As we have explained, Lucy DeVito has acted in numerous films and television shows, including Leaves of Grass and Melissa & Joey, and has also worked as a producer and director, with credits including Curmudgeons and The Comedian's Guide to Survival. Grace DeVito, the middle child, has also worked as a film producer behind the scenes but has not built the kind of portfolio that Lucy has built so far.
On his own part, Jake DeVito is doing very well for himself with quite an impressive portfolio. However, he is still behind his older sister, Lucy, when it comes to achievements in Hollywood. So, Lucy is the most successful and most popular so far.
However, it is noteworthy that none of the three DeVito children have come even close to achieving the kind of success that their famous father has achieved so far. Danny is respected as a legend in the industry and has achieved incredible feats as an actor. Perhaps, with time, Jake DeVito or his other siblings could attempt to replicate their father's greatness.
Is Jake DeVito Married?
Jake DeVito is quite a private man. Despite being somewhat of a public figure because of his work in Hollywood and the big names he is affiliated with, Jake is known to lead a private life and prefers to keep details of his personal life out of the public domain. Jake's preference for privacy is evident in his limited social media presence. Unlike many celebrities who frequently share updates about their personal lives on social media platforms, Jake is not very active on social media and rarely shares personal information.
This makes it difficult for fans to glean any information about his private life from his social media accounts. As a result, it is currently unknown whether Jake is married or in a relationship. Despite being the child of two celebrities, Jake has managed to keep his personal life away from the media spotlight. He has not been romantically linked to anyone in the media, and it is unclear if he is currently dating anyone.
It is possible that, with time, details about Jake's private life may emerge. However, for now, Jake's fans will have to content themselves with his work in the film industry and his occasional public appearances.
What is Jake DeVito's Net Worth at The Moment?
While it is not entirely clear what Jake DeVito's current net worth is, some reports suggest that the producer is worth around $1 million at the moment. This is an impressive feat for a young filmmaker who is still establishing himself in Hollywood.
Jake's success in the industry is due to his hard work, dedication, and passion for his craft. He has worked on several films, shorts, and television shows, taking on different roles in various capacities, including as a producer, camera assistant, and lighting technician.
It is expected that Jake's net worth will increase as he continues to work in the industry and take on more significant projects. He is still young and has a bright future ahead of him, so it's safe to say that his net worth will continue to grow over time.
Interestingly, Jake's father, Danny DeVito, is worth an estimated $80 million, while his mother, Rhea Perlman, is also worth around $60 million. It's clear that Jake comes from a family of successful entertainers, but he is well on his way to making a name for himself in the industry and establishing his own legacy.