Nathaneal Spader is a young American celebrity who became famous as the son of Hollywood hotshot, James Spader and Leslie Stefanson. Though he is not his father's first child, he has drawn as much attention to himself than his elder step-siblings because of the circumstances surrounding his special birth. See more information on Nathaneal Spader here.
Biography Summary of Nathaneal Spader
Full name:

Nathaneal Spader

Gender:

Male

Date of birth:

August 31, 2008

Nathaneal Spader Age:

13 years old

Ethnicity:

Caucasian

Nationality:

American

Zodiac sign:

Virgo

Religion:

Christianity

Marital Status:

Single

Nathaneal Spader Parents:

James Spader and Leslie Stefanson

Siblings:

Sebastian Spader and Elijah Spader
Nathaneal Spader was born in LA 13 Years Ago
Nathaneal Spader was born in Los Angeles on August 31, 2008. He was born to his Hollywood star actor father James Spader and his mother, Leslie Stefanson who is a Hollywood actress, model, and sculptor. Nathaniel is the only child that the couple has together.
As of this year, Nathaneal is 13 years old. He lives with both his parents in their Greenwich Village Career house where he is growing into a fine young man. Despite still being young with no defined career path yet, Nathaneal is drawing lots of attention owing primarily to his parent's fame.
James Spader with his youngest son! He looks so happy.♡ pic.twitter.com/gwzIE7QfXD

— James Spader Fans (@SpaderIsland) June 9, 2017
Meet Nathaneal Spader's Parents; James Spader and Leslie Stefanson
Nathaniel is the love child of celebrity lovers James Spader and Leslie Stefanson. James and Leslie met and started dating in 2002 on the set of the movie "The Pickup" in which the two actors featured.
Six years after the couple started dating they welcomed their only child, Nathaneal Spader in 2008. Since the birth of their son, the small family has lived together in their Greenwich Village Carriage house, where they are both actively involved in raising their young son the best way they can.
James Spader Began His Acting Career in 1978
James Todd Spader is a prominent Hollywood actor, known by one of his most intriguing screen names Reddington, and producer. Born on February 7, 1960, and began acting in 1978, James at 62 years old, is still a very active actor in the American movie industry, with various awards and nominations to his name.
James has been described as a very versatile actor, portraying different roles in different genres of movies such as romantic comedies, action thrillers as well as space movies. He has been featured in a great number of hit movies such as The Secretary, The Mannequin, Pretty in Pink, Lies, Sex, and Videotape, and The Blacklist. His role as Reddington in The Blacklist was most brought him great recognition in the entertainment industry.
With his great acting skills and a salary of $300,000, James has been able to amass a huge net worth of $20 Million. Seeing that he is still active in the industry, there are reasons to believe that the talented and successful actor will get even richer than he is currently.
Mr. Spader was Previously Married to Victoria Kheels With Two Kids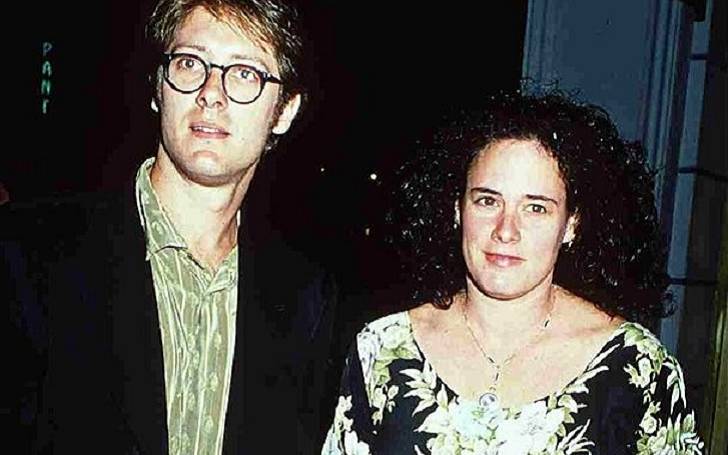 Before meeting Leslie Stefanson, James was married to his ex-wife Victoria Kheels. He and Victoria got married in 1994, and their union produced two sons; Sabastian and Elijah. The idea that the presence of children makes a marriage stronger was, however, not applicable in their case as ten years after they got married the couple opted to end the marriage through a divorce.
James met and started dating Leslie in 2002, while he was still married to his first wife, and although the couple never publicly stated the reason for their divorce, this might lead one to believe that James's marriage to Victoria came to an end as a result of his extramarital affair with Leslie Stefanson.
James has always been a strong believer in keeping his private life away from public scrutiny. It is much easier to recall most of James's epic movie roles than it is to scrape out information on his private life off the internet. Speaking to "The Playboy" in an interview he revealed that he found keeping his private life away from the public was much easier and peaceful. Having his son Nathaneal was, in fact, one of the very few things to ever draw attention to James's personality.
Nathaneal's Mother Leslie Stefanson is also an Artist
Leslie Stefanson is an American model, actress, and sculptor. Born on May 10, 1971, Leslie is currently 51 years old this year. Leslie graduated with a Degree in English Literature from Columbia University, New York City. She also studied Anatomy and Figure Sculpture in Los Angeles, New York.
She started her acting career in 1994, and throughout the time she spent in the movie industry, she was able to feature in dozens of movies some of which are Women of Camelot, The Cowboy Way, and As Good as It Gets, and The Stickup. Most of her fame, however, came after she played the role of Elisabeth Campbell in The General's Daughter.
In 2003, Leslie sought to take a different career path. She became a full-time bronze and terracotta artist. She is also very good at art. In 2019, she won a Golden Medal and Charlotte Geffken Price from The National Sculpture Society, for her masterpiece called "La Bestia".
Why Are Nathaneal's Parents Not Married Yet?
Although James Spader and Leslie Stefanson have been together for the past two years, the couple has not taken the big step to make their union official. By the look of things, they seem to be more content with continuing to build their career and raise their teenage son than walking the aisle as husband and wife and perhaps bearing the weight that comes with it.
But seeing that their relationship has not been in the news for some bad reasons, there is no suggestion to believe that all is not well with the couple. For the much we know, the couple is doing fine together raising their son together and in addition, Nathaneal older step-siblings are doing well in their careers.
Nathaneal Spader's Step-Brothers Are Both Older Than Him
James Spader had two sons from his previous marriage; Elijah Spader and Sabastian Spader, who are now Nathaneal's older step-brothers. They are both grown and are already pursuing careers of their own.
Sabastian Spader is the Eldest of the Spader Brothers
Sebastian Spader is the eldest of the Spader boys. He was born sometime in 1989 and is currently 33 years old. He was also born and raised in Los Angeles, California like the rest of his siblings.
Unlike his immediate younger brother, Sebastian is pursuing a career away from the entertainment industry. He is a realtor who worked with Keller Williams Realty, Inc., in Austin, Texas from October 2016 to March 2018. Currently, he works with The Agency; a luxury real estate brokerage and lifestyle company he joined back in 2018.
Elijah Spader is Older Than Nathaneal by 16 Years
James Spader's eldest son, Elijah Spader, was born sometime in 1992 and is currently 30 years old. This makes him 16 years older than Nathaneal who was born in 2008. James was born and raised in Los Angeles, California, and has grown up pursuing a career in the entertainment industry as a sound artist.
So far, he has credits for having worked on movies like At Night Comes Wolves (2021), The Blacklist (2013), and The Morning Show (2019). He worked on these projects as a re-recording mix technician for several episodes of the movies. Apparently, Elijah took after his father but chose to pursue a different specialty in the industry other than acting.
Nathaneal's Private Life Has Been Kept off the Internet
In a bid not to attract too much media attention to their young son, James and Leslie have taken great care to ensure that only a minimal portion of his life is released on the internet. The couple has refrained from creating any social media handles for their sons, as is the norm for celebrities.
Pictures of Nathaneal can only be found on any of his parents' social media handles, and even at that, there a very few pictures to see as the couple hardly ever step out with their son. They have also ensured that information as little as the schools he attends has been left a mystery.
At his age currently, Nathaneal is still very young to have a career path or earn money for himself. For this reason, he is still solely dependent on his parents for finances. With the great care they are taking to raise him right, it is only to be expected that in a few years Nathaniel will grow into a fine young man who will make his parents proud.