Some celebrities have it easy. They get what they want easily. However, parenthood or finding a compatible life partner is the one thing they probably don't get so easily. For many people like Azubuike Michael Egwu professionally known as Zubby Michael who is an actor, politician, model, entrepreneur, television personality, and film producer well known for his active roles in Nollywood blockbusters, the journey to parenthood and becoming a loving husband is one that needed making a conscious choice to save his sanity. Below is the reason why he has chosen to stay singly happy with no biological child.
He Chose Adoption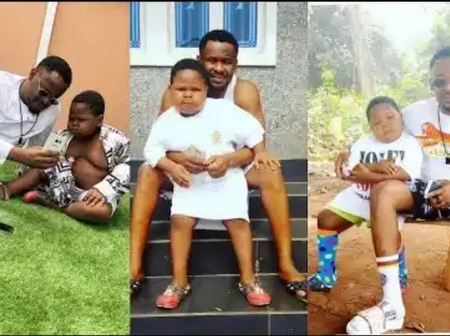 Zubby has an adopted son whom he refers to as his Nollywood son, his name is Chikamso Ejiofor popularly known as Ozonigbo. The young man is also a Nollywood actor. He was born on 6th March 1994 and is easily compared with the likes of Aki and Pawpaw because of his small size.
Zubby Michael starred alongside him as a son in the movie The King's Son, from there they started going for shows and hanging out together till he finally adopted him as a Nollywood son. His reason for adopting him isn't known but since Chikamso was welcomed into the life of fame and fortune, he has received nothing short of love and care.
Recently, Zubby Michael celebrated his birthday party in grand style, and it got heads turning and asking questions. Looking at the physical features of them, it is not hard to tell that Zubby is not the biological father of Chikamso.
Zubby Isn't Ready For Marriage Yet 
Zubby Michael is successful and good-looking. He is also multi-talented and his acting prowess has triggered investigations about his marital status. Well, Zubby Michael is not married and it doesn't seem like he is struggling to find love.
He was in a promising relationship with Mary Okoye, a sister to the defunct musical duo P-square. He called it quit as he was not ready to settle down because he still had some goals he wanted to achieve. Zubby is not a lady's man and is alleged to have a phobia of women. He is a hard-working man who is more concerned about his career and would probably marry later. We said this because some time ago Zubby showed off his kitchen and asked if his future wife would like it and we hope she does.
Different Women Zubby Has Dated
The actor has always had rumors swirling around his dating life but has rarely made his relationships public since his relationship with Mary Okoye ended. The women he has been linked to include;
 Zubby Michael and Mary Okoye met at the traditional wedding reception of actor Mike Ezuronye in May 2010. Apparently, it was love at first sight as the two love birds got themselves hooked, and even they confirmed they were in love. The relationship was serious and thing looked blissful. However, love was not enough. Mary Okoye was willing to settle down while Zubby Michael had intentions of building his career first. At the time, the movie industry was at its prime, and Zubby had intentions of gathering momentum that will launch him to the top spot. These conflicting ideas led to a deadlock. They broke up as they could not compromise. Zubby's decision to work on his career paid off as he is a name to reckon with in the Nigerian Entertainment industry today.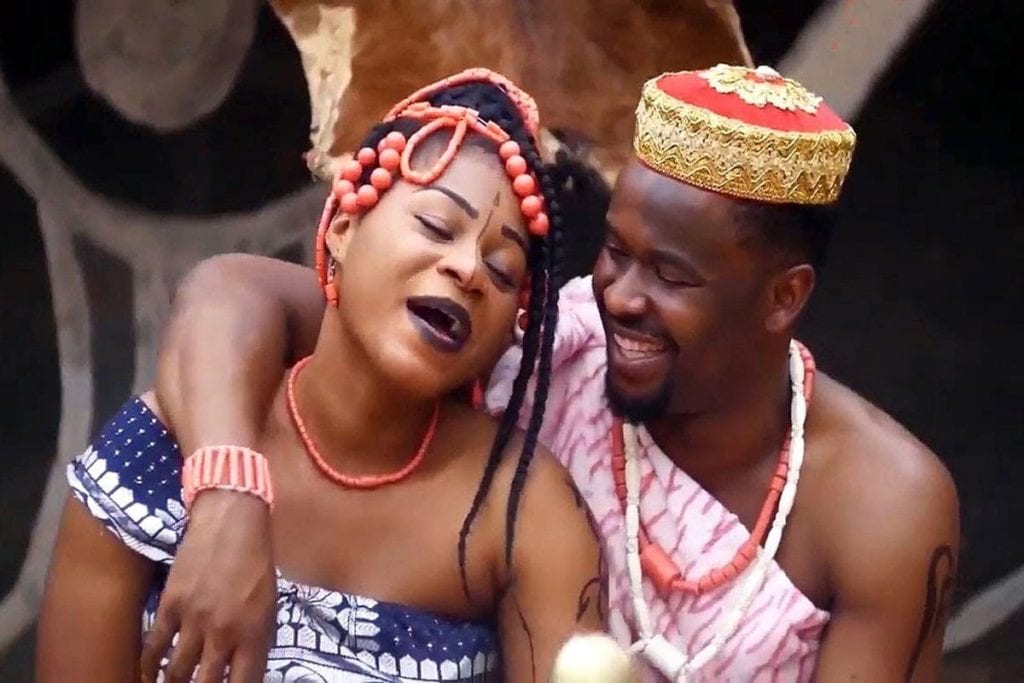 Zubby Michael and actress Destiny Etiko got fans talking with their cozy off-set pictures on their respective social media platforms. These photos sparked questions like are the two megastars in a relationship?  Are they secretly married? However, Destiny Etiko stated that she is neither married nor in a romantic relationship with fellow actor Zubby. She admits they have a special relationship with no strings attached. They only got married on a movie set "Royal Dominance". It was after the movie that Destiny Etiko posted a photo of herself and Zubby Michael titled "EZE AND HIS WIFE". They wore costumes used in the movie set. A YouTube video of the duo kissing each other and holding out an engagement ring helped fuel the rumors of their relationship.
When the beautiful actress lost her father and took to Instagram to thank those that supported her during her dark times. Zubby was also tagged and thanked, this added fuel to the fire about their supposed relationship and marriage. Zubby on the other hand is yet to comment on the issue and has chosen to remain silent on the matter.
Regina Daniels, the wife of billionaire businessman Ned Nwoko was in the past rumored to have a relationship with Zubby Michael. This rumor began to spread when the star actress shared photos of herself and Zubby Michael on her official Instagram handle. However, after thorough research, it was discovered that the duo had been friends for a long time and even featured in several movies even before Regina got married to her billionaire husband named Ned Nwoko. No doubt, the duo are good friends and Regina was even was one of the first to congratulate Zubby when he completed his mansion.
Zubby Is Not In Any Known Relationship Currently
Zubby Michael is currently single and is not searching; he has chosen to remain single. He has been largely single since his relationship with Mary Okoye failed. Or just maybe he decided not to publicize his personal life again. Whatever is the case, Zubby appears to be careful in finding love again and currently enjoys the perks of being single. The Nollywood star apparently wants to focus on his career and not be distracted for now. Apparently, he has never married, making him one of the most eligible bachelors in Nollywood. He is also without any doubt one of the hottest stars in Nollywood and wants to keep it that way. With all these going well for the star actor, it is all work for him, not love.