Quality education has never been cheap anywhere in the world. Sadly, factors like the growing interests in the educational sector as well as the rapid economic decline for countries like Nigeria have made the cost of education continue to skyrocket.
As of 2021, there are 170 universities in Nigeria; 79 of the universities are private, 43 are federal universities, and 48 are state universities. The oldest universities in Nigeria are the University of Ibadan, the University of Nigeria, the Obafemi Awolowo University, and the University of Lagos. As the quest for formal education continues to increase in Nigeria, the cost of it continues to increase. Formal education is generally on the high side these days, not minding if it is sound and qualitative or not. This is most noticeable in tertiary institutions as it is almost becoming unaffordable for the average Nigerian as the days go by.
Apart from the private universities whose fees are known by all to be exorbitant, the public universities are now also having alarming fees. If you want to know which university makes it to the top ten most expensive universities in Nigeria at the moment, here is your treat.
1. Nile University
Average Fee (Per Session): ₦3.1 million  – ₦5.7 million
Location: Abuja
Address: Plot 681, Cadastral Zone C-OO, Research & Institution Area Nigeria, Airport Rd, Jabi, Abuja
Year Founded: 

2009

Founder: Unknown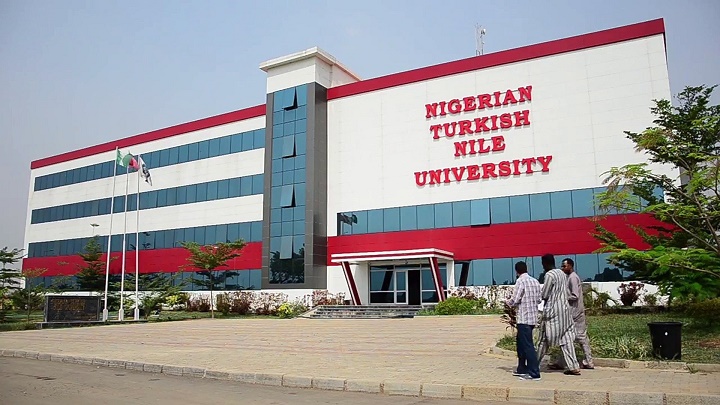 The Nigerian Turkish Nile University, which prides itself as a member of the first and largest pan-African private higher education network, Honoris United Universities, is a private university in Nigeria with the highest average tuition fee.
Nile University is currently ranked as the most expensive university in Nigeria with an average tuition fee of N2.4 Million per academic session, excluding accommodation, feeding, and other fees. The institution started its academic session in 2009 with a total of three faculties (Arts & Social Sciences, Engineering, and Natural & Applied Sciences) and 93 students. Currently, its number of faculties has grown to six (with the inclusion of the Faculty of Law, College of Health Sciences, and Faculty of Management Sciences) with a School of Postgraduate Studies.
Compared to the other faculties in the university, the university's College of Health Sciences appears to have the most expensive fee of as high as ₦2,875,000 per semester and ₦5,750,000 per session. Other faculties charge around ₦1,200,000 as tuition fee per semester and ₦2,400,000 per session. When other fees like accommodation and feeding fees are added, the total payment from a student would skyrocket to over N3.1 million. Students are only allowed to pay their fees either per academic semester or per session.
2.

Baze University, Abuja
Average Fee (Per Session): N2.7 million – N5.2 million
Location: Abuja
Address: 2C44+7CR, Plot 686, Jabi Airport Road Bypass, Cadastral Zone, Abuja
Year Founded: 2011
Founder: Yusuf Datti Baba-Ahmed
This is another leading private university in Nigeria that is taking the lead on the most expensive Universities in Nigeria list. The institution which is based in the nation's capital city, Abuja, aims to give its students quality tertiary education of British standard and has its students paying an average of N2 million per academic session. While this may be affordable compared to studying abroad, it is largely considered as high and unaffordable for the average Nigerian.
Base University was established in 2011 and it began its academic session with no fewer than 17 students. Today, the institution has grown with about six faculties and a total of 43 undergraduate degree programs. All students from the various faculties have a similar tuition fee of N2 million, except the Faculty of Computing & Applied Sciences which has an average fee of N2,722,500. Meanwhile, Medicine and Surgery (MBBS) have the highest tuition fee ranging from N3.2 million to N5.2 million. The fee further skyrockets to over N5 million when other necessities such as feeding and accommodations are included.
Payment of these fees are based on students' preferences. This means that the student can either pay per semester or per academic year. In cases where the student chooses the per semester payment method but is unable to provide the complete required funds, he or she can pay in installments. However, it is expected that the fee be paid before the commencement of the exam period.
3. Pan Atlantic University, Lagos
Average Fee (Per Session): N2.5 million
Location: Lagos
Address: Km 52 Lekki – Epe Expy, 105101, Lagos
Year Founded: 1991
Founder: N/A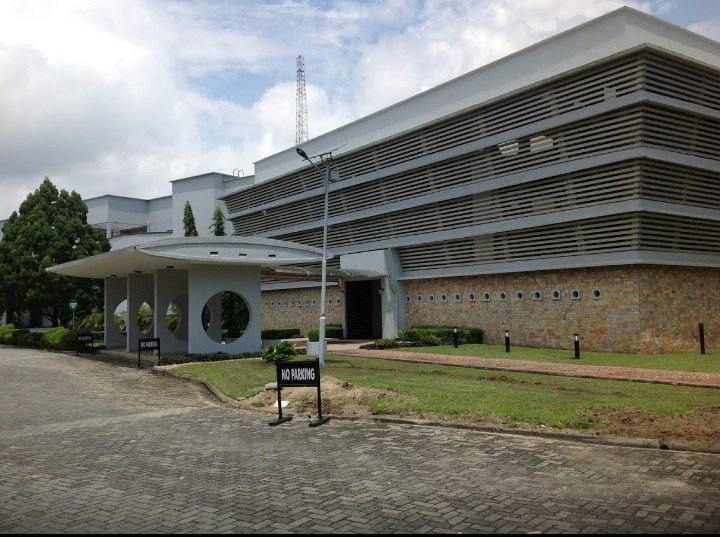 Founded in 1991, the Lagos-based tertiary institution was approved by the federal government as Pan-African University in 2002, and the LBS became its first school. The school boasts of some of the best lecturers and professionals in Nigeria and for offering quality education, the University charges quite a high tuition fee. Currently, the University has an average tuition fee of N2.5 million.
After paying a non-refundable acceptance fee of roughly ₦250,000, freshers pay from N2.5 million and N2.8 million depending on the academic program. The highest payable tuition fee is for those studying Mechanical Engineering and Electrical/Electronical Engineering. Their fee ranges from N2.7 million to N2.8 million, depending on the academic year. As for the payment processes, Pan Atlantic University allows for tuition fees to be payable in two equal installments before the beginning of each semester.
4. American University Nigeria, Adamawa State
Average Fee (Per Session): N2 million
Location: Yola

Adamawa State

Address: Yola Bypass, Wuro Hausa 640101, Yola
Year Founded: 2004
Founder: Atiku Abubakar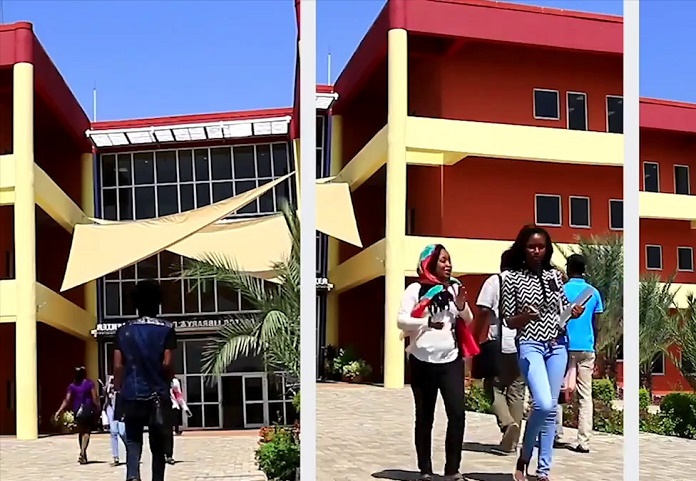 Located in the Northeastern part of Nigeria is a private institution founded by former Vice President Atiku Abubakar. The American University of Nigeria (AUN), which is mostly attended by children of the elite, offers the American style of higher education programs at the undergraduate, graduate, and professional levels –  the first of its kind in sub-Saharan Africa.
Also a member of the Global Liberal Arts Alliance, the University offers more than 30 courses spread across the six schools present in the University. The University makes it on our list of most expensive universities in Nigeria with a tuition fee of about N2 million per academic session.
AUN fee is applicable for students taking any of its six programs except for engineering students. The fee is paid either per semester or per academic session, depending on the student's capabilities. The University also charges an additional fee of ₦61,667 for credit course loads that are above 15 or 19.
5. Afe Babalola University, Ado-Ekiti
Average Fee (Per Session) N1.8 million
Location: Ekiti State
Address: Olusegun Obasanjo Way, 360102, Ado Ekiti
Year Founded:

 

2009

Founder: Afe Babalola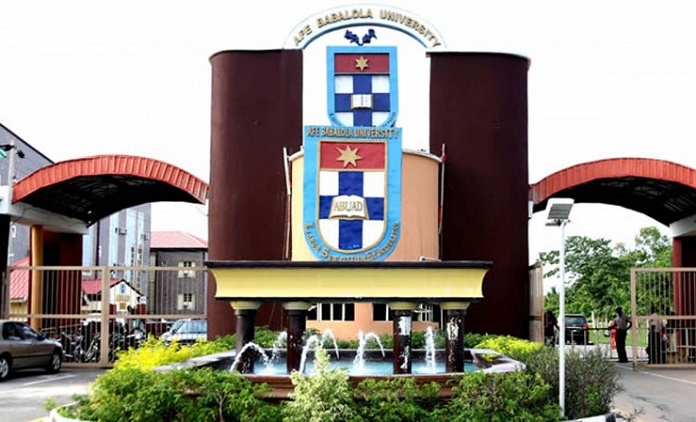 Named after its founder and one of Nigeria's most prestigious lawyers and philanthropists, Afe Babalola, the university was established in 2009 and is regarded as one of the best private higher institutions in Nigeria. Thanks to its large size, the University is known for having one of the largest colleges in Africa.
The Afe Babalola university boasts of five colleges and postgraduate studies — which is also regarded as another college — thereby bringing the total colleges to six. The colleges include Law, Sciences, Social and Management Sciences, Medicine, Humanities and Health Sciences.
The fee at ABUAD is not fixed which means that there are different fees for each academic year with freshers paying the highest. The highest tuition fee paid at the university is N2.5 million – payable by the faculty of medicine students, while the students at the faculty of Education and Humanities pay the least fee of roughly N600,000 for freshers. Returning students pay a lesser fee of N1.9 million and N550,000, for the two faculties respectively. Other programs at the University costs around N1.8 million on average.
6. Benson Idahosa University, Benin City
Average Fee (Per Session): N1.5 million
Location: Edo State
Address: 

15 Agboma St, Ogogugbo 300102, Benin City

Year Founded: February 2002
Founder: 

Benson Idahosa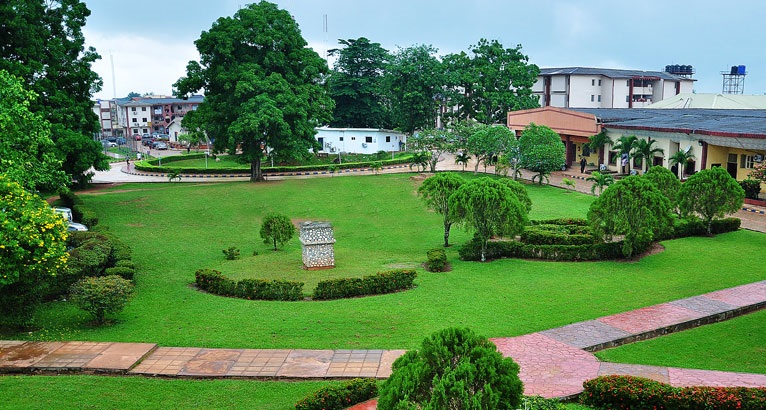 Benson Idahosa University is another private university that makes it on our list of most expensive universities in Nigeria. The private, Christian university located in Benin City, Edo State was established in 2002 and named in honor of Archbishop Benson Idahosa, a Charismatic Pentecostal minister who passed away in 1998. The institution was formerly named Christian Faith University.
Following its vision of being a model for Academics, Professionals and Entrepreneurs, who will be effective disciples for Christ by excelling in their professional fields, the BUI provides enabling environment for students to achieve their academic dreams. Aside from the conducive environment, students are also exposed to pieces of training from some of the most renowned leadership institutes. Staying true to its course, the Benson Idahosa University has consistently been ranked among the top three private universities in Nigeria by the national universities commission (NUC) since 2005.
Students at BUI pay from N1 million to N1.5 million as tuition fees per academic session. The fee, which is higher for freshers, reduces as the student progresses to their final year. The fee is also payable in two installments but a one-time full payment for every academic session receives discounts ranging from N10,302.00 to N35,220.00.
7. Covenant University
Average Fee (Per Session): N1.2 million
Location: Ogun State
Address: KM. 10 Idiroko Road, Canaan Land, Ota, Ogun State
Year Founded: 2002
Founder: David Oyedepo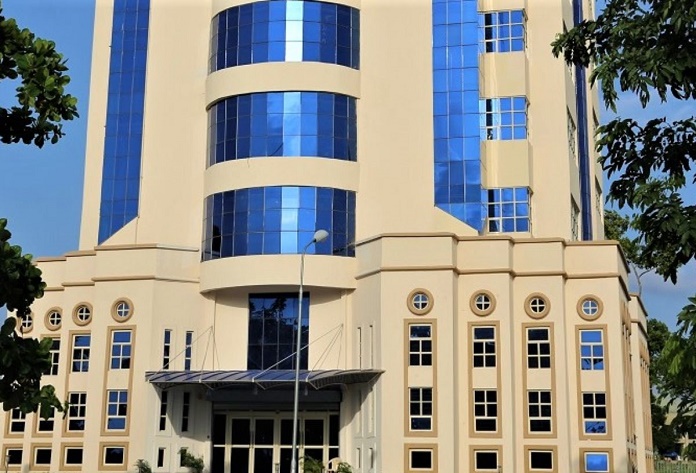 This is one University in Nigeria that always scores high positions in the university ratings of Nigeria. Covenant University is a private Pentecostal Christian University that drives a vision to raise a new generation of leaders and reinstate the dignity of the black race. The school runs in four colleges: the College of Business and Social Sciences (CBSS), Development Studies (CLDS), the College of Engineering (COE), the College of Leadership and the College of Science and Technology (CST). It also runs postgraduate programs in the entire curriculum listed above. Thanks to its academic standard, the University is not just one of the fastest-growing universities in the country, its world ranking helps it to beat all the first and second-generation universities to clinch this enviable position.
In addition to being a leading University academically, Covenant University is also one of the most expensive universities in Nigeria. Students here pay a tuition fee that ranges from N800,000 to N1 million. Students taking courses like Engineering, Biochemistry, and Microbiology pay higher fees while courses like Business Administration, and Accounting pay lower fees.
8. Bowen University, Ogun State
Average Fee (Per Session): N950,000
Location: Iwo, Osun State
Address: P.M.B 284 Iwo, Osun State
Year Founded: 2001
Founder: Nigerian Baptist Convention
Bowen Univesity is a private Christian university-owned and operated by the Nigerian Baptist Convention. It is one of Nigeria's finest and most respected educational institutions dedicated to providing high-quality, morally sound, and socially relevant education in the most cost-effective manner to all its students.
Bowen Univesity was established in 2001 for learning and research. The university has a teacher training program and a current enrollment of over 5,000 students. Located at Iwo in Osun State, Nigeria, the university has five faculties and one college and plans to have a capacity of over 20,000 students in the coming years. It is the first Baptist University in Africa.
Bowen University is also one of the most expensive private universities in Nigeria and it occupies the 8th position on this list of the most expensive universities in the country. Tuition fees in this university range from N450,000 – 1.5 million per academic session. Courses like Medicine and Surgery cost about N1.5 million academic fees for freshers. The fee goes beyond N1.9 million when other fees like accommodation and conveniences are added. This is the highest amount payable at the prestigious University.
The programs with the cheapest fee in the school are Music and Theatre Arts which has an academic fee of about N500,000. One more interesting fact about Bowen Univesity school fees is that students are only allowed to pay 70% in the minimum payable before the first two weeks of resumption of the First Semester. The 30% balance of the total fees can be paid within the first two weeks of the second semester.
9. Babcock University, Ogun State
Average Fee (Per Session): N780,000
Location: Ogun State,
Address: 121103, Ilishan-Remo
Year Founded: 1959
Founder: Seventh-day Adventist Church in Nigeria
Babcock University (BU) is one of the oldest universities in Nigeria. It was founded in 1959 as Adventist College of West Africa (ACWA) – a senior college for training church workers from the West African sub-region. Currently located at Ilishan-Remo, Off Sagamu-Benin Expressway, Ogun State, Nigeria, the university became known as Babcock University in 2007. The university has gained so much reputation as one of the best schools in the country, thanks to its ability to uphold cutting-edge excellence in education.
The pioneer private University runs academic programs that cut across agriculture, Medicine, engineering, law, science and technology, Arts, social and Management sciences. It had its first set of graduates from the Ben Carson School of Medicine in 2017.
Tuition fees at Babcock Univesity are quite high, though not as high as the top three most expensive Universities in Nigeria. The university charges about N780,000 as a tuition fee per academic session. This, however, has exceptions for programmes in education where the tuition fee is around N400,000. Programs like Accounting and Computer Science charge well above N780,000 as tuition fee and when other fees – accommodation, feeding etc –  are included, a student at the university pay as much as N2 million for an academic session.
10. Lead City University, Ibadan
Average Fee (Per Session): N650,000
Location: Ibadan. Oyo State
Address: Toll-Gate Area, Off Oba Otudeko Ave, 200255, Ibada
Year Founded: 2005
Founder: Unknown
Lead City University, Ibadan (LCU) is a private university approved by the Federal Government of Nigeria. Established in 2005, LCU offers various programs by specialized faculties in Social Sciences & Entrepreneurial Studies, Information Technology & Applied Sciences, and Law.
The school's mission is to contribute to the development of Nigeria's tertiary education by providing qualitative access to knowledge and training, with innovative and challenging teaching techniques that guarantee a balanced education. The unique, urban-based center of excellence has so far graduated nine sets of students.
Lead City ranks as one of the most expensive universities in Nigeria in 2021. Fees at the University is averagely N650,000 except for courses like Medicine and Dentistry which has its fees as high as N4 million. Other courses like Politics & International Relations, and Public health costs from N350,000 to N650,000, while Chemistry and Biology cost as low as N250,000 per academic session for freshers. This is quite high when compared with federal Universities' school fees. 
Recap of the Most Expensive Universities in Nigeria
Nile University

Baze University, Abuja

Pan Atlantic University, Lagos

American University Nigeria, Adamawa State

Afe Babalola University, Ado-Ekiti

Benson Idahosa University, Benin City

Covenant University, Ogun State

Bowen University, Ogun State

Babcock University, Ogun State

Leadcity University, Ibadan
Although federal and state universities in Nigeria are becoming relatively expensive in recent years, private Universities still take the lead in the most expensive Universities in Nigeria. Coincidentally, these private universities are among the best you would find in the country.
The Most Expensive Private University in Nigeria
Quality education isn't cheap anywhere. In Nigeria, it is common knowledge that private universities are more expensive when compared to public ones. The increase in the establishment of more private universities is fostered by the increasing patronage of these universities. Parents choose these universities because of the problems of incessant strike actions, dilapidating and inexistent structures, outdated curriculum, sparse facilities, as well as ill-equipped and uncommitted teachers in the nation's public universities.
As of the time of this publication, there were 79 recognized private universities in Nigeria. These universities are either owned by a person or organizations and they are spread across the thirty-six states of Nigeria. So far, Nile University tops the list of most expensive private universities in Nigeria. The university's College of Health Sciences has some of the most expensive programs like Medicine & Surgery costing ₦5,750,000 per session. Faculty of Law costs about ₦2,600,000 for a section. Other courses at the university cost nothing below N2.4 million per academic session. Next on the line of expensive private universities in the country is Base University with a fee of roughly N2.7 million per academic session. The top five most expensive private Universities are:
Nile University – ₦3.1 million
Baze University, Abuja – N2.7m
Pan Atlantic University, –  N2.5 million

American University Nigeria,  – N2 million

Afe Babalola University, Ado-Ekiti

–

N1.8 million
What is the Most Expensive Federal University in Nigeria?
Tuition fees in most federal Universities in Nigeria has seen a steady rise since federal and state universities have found ways to make students pay sundry charges in place of their original free tuition. Some of these fees are given bogus names just to ensure that students pay additional fees. You would find names like the library and sports fees, development levy, identity card, registration, matriculation, medical, examination. All these, plus faculty and departmental fees, help to push students' school fees higher to such an extent that you would find not much difference between the fees at public schools and that of private institutions.
There are 43 universities owned by the Nigerian government and almost all of them have added a few percentages to their already existing fees. So far, the Alex Ekwueme federal university tops the list of most expensive federal Univesity in Nigeria with its medical students paying as much as N600,000 tuition fee and accommodation fee of N30,000. This is the highest obtainable in federal universities across Nigeria. Older universities like the University of Nigeria and the University of Ibadan charge as low as ₦77,200 and ₦115,700 for the same course. Next on the line here is the University of Port Harcourt which has an exorbitant fee of N97,000 – N127,000 for its freshers but its returning students pay as low as N45,000. The top five most expensive federal universities in Nigeria include:
Alex Ekwueme federal university – N174,000 – N630,000
University of Port Harcourt – N97,000 – N127,000
Airforce Institute of Technology, Kaduna- N61,000 -N84,000
Federal University of Petroleum Resources Effunrun  – N57,000 – N120,000
Federal University, Otuoke, Bayelsa – N47,500 – N106,000
Most Expensive State University in Nigeria
State universities are universities owned and managed by the state government. Every state in Nigeria has a university. These universities are quite expensive. They are mostly regarded as the most expensive after private universities. The most expensive state university so far is Osun State University with a total fee of N150,000 – N414,000. This is followed by two state universities in the South-Eastern part of Nigeria – Imo state University (IMSU) and Chukwuemeka Odumegwu Ojukwu University (COOU) – which has their school fees ranging from N150,000 to N252,000, and N130,000 to N250,000, respectively. The top five most expensive state universities are:
Osun State University (UniOsun) – N150,000 – N414,000
Imo State University (IMSU) – N150,000 –  N200,000
Chukwuemeka Odumegwu Ojukwu University (COOU) – N137,000 to N252,000
Enugu State University of Technology (Esuth) – N125,000 to N130,000
Olabisi Onabanjo University (OOU) –  N90,000 – N120,000