The Nigerian music superstar, Wizkid has acquired several exquisite mansions in Nigeria. In 2016, the singer bought a lavish mansion in America, estimated to be worth between $10 and $15 million, and another in the UK in 2020. What's more, the music hitmaker also has some of the best cars in his garage. Thanks to his massive net worth of about $63 million, Wizkid can afford the luxury lifestyle he currently enjoys.
Wizkid Has About Four Houses in Nigeria and Abroad
Award-winning Nigerian singer, Wizkid has had a lot of success in his musical career and is reaping from the fruits of his labor. The "Holla at your boy" crooner has two expensive houses in Lagos, Nigeria, one in America, and another in the UK.
The SInger Bought a House in the UK in 2020
In 2020, amidst the covid-19 pandemic lockdown, it happened that Wizkid was in London before the borders were closed. So, to have a pleasurable stay over there, the music star decided to purchase a magnificent building in the city. This, however, did not come as a surprise to fans as he is one of the richest Nigerian musicians.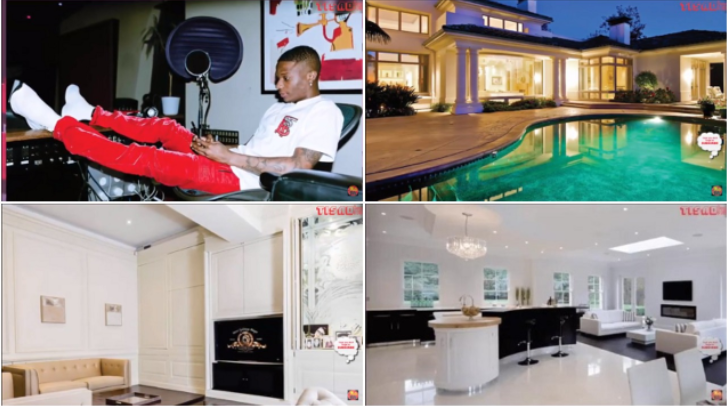 The mansion costs him a whooping £2.6 million (₦1.37 billion) to purchase. According to records, the music star is the first and only Nigerian musician to own such a luxurious house in London. The house has an indoor studio, wherein he reportedly recorded most of his Made In Lagos album songs.
Wizkid Owns a House in Los Angeles, California, USA
In 2016, Wizkid bought a property reportedly worth between $10 and $15 million in Los Angeles, California, America. The music star took to his Instagram page to announce his newly acquired property, and fans and friends shared photos of the plush mansion.
The house is a Victorian-style three-story building that is large enough and opened up to the scenic surroundings of Los Angeles. For entertainers worldwide, acquiring a property in Los Angeles simply means joining the big league.
The magnificent building has a decent price in the US real estate market ranging between $10 to $15 million. This Wizkid's feat grabbed a lot of attention all over the media as journalists were run off their feet after they learned how much Wizkid had to pay to own this house.
The color of the building is yellow sand, the long staircase is of white marble columns, the building has many large windows, several entrances, a spacious backyard with a large outdoor pool, and forged balconies, all adorned the house and gave it the charming look.
In the house, there are also greeny areas for recreation and a luxury swimming pool with sun loungers in the backyard. Wizkid's Los Angeles home is simply a sight to behold!
Wizkid's Lekki Mansion
Lekki is one of the highbrow areas in Lagos State, and this is where Wizkid acquired his first landed property. In 2013, when many Nigerian musicians could barely afford a luxurious lifestyle, Wizkid became a house owner for the first time.
According to reports, it cost Wizzy boy a fortune of ₦68 million to acquire his Lekki mansion. The contents of Wizkid's house, its unique facilities, and other features have remained concealed to date. We only could see some glimpse of it on social media sometimes.
Wizkid Has a House in Surulere, Lagos
Wizkid also has a house estimated at N36 million in Surulere, Lagos. According to reports, Wizkid's house is a masterpiece, but there is not much information about its features. The fact that the music star was born and bred in Surulere might have informed his choice of acquiring a property in the area.
It is also reported that Wizkid gifted his parents a beautiful house, though the location is not disclosed. Wizkid lives in all his mansions alone; he shares his time between them, both in Nigeria, the USA, and the UK.
It would appear that the music star does not even have a cordial relationship with any of his baby mamas, so he has not gifted any of them a house. Two of his baby mamas, Binta Diamond and Sola Ogudu, once complained that they take care of their children alone without any support from Wizkid.
Rumours About Wizkid's Banana Island House
Today, any Nigerian celebrity that does not have a property in Banana Island is assumed to be making serious plans on acquiring one anytime soon. This is rather understandable because Banana Island has become home to almost every celebrity in the country because the area has the best spot in the city of Lagos.
Hence, when rumors began to peddle about Wizkid owning a house there, it was very easy for people to believe without a second thought. However, it was eventually revealed that it was only a rumor, probably a mistake of his newly acquired mansion in America. Wizkid is yet to have a property on the Island.
Wizkid Clashed with Linda Ikeji Over a Rumored Quit Notice Issued to Him
Most Nigerians would not easily forget the brawl between Wizkid and the Nigerian most famous blogger, Linda Ikeji, in 2016. The popular blogger made a post about Wizkid being issued a quit notice. According to Linda, the Jaiye Jaiye singer was given the notice to evacuate his Lekki home. This did not go down well with Wizkid, as he fired back at the blogger.
Apparently, he wasn't ready to take any of her misleading information. This caused a huge clash between the two celebrity heavyweights on the internet as Wizkid continued to lash out at Linda with strong words. The melee got so serious that the then Lagos State commissioner of police came for intervention before the matter was eventually laid to rest.
Wizkid's Net Worth Affords Him the Best of Cars
When it comes to cars, the music star has a very high taste and a soft spot for posh rides. Wizkid has seven (7) exotic cars in his collection. Notwithstanding, he keeps acquiring more rides to add to his garage, which is already teeming with exotic cars. Wizkid's cars include the following:
Lamborghini Urus – ₦101 million
The most expensive car in his garage, the Caro crooner bought his Lamborghini Urus in 2019. The car is estimated at around ₦101 million, and he purchased it just a few days after one of his Porsche cars was crushed in an accident. This is known to be his latest car as he has not graced his garage with any new car since 2019.
BMW X6 Crossover ₦12 Million
Starboy took to his Instagram to announce the arrival of his BMW X6 with the caption, "My new baby!!! It is, however, not confirmed how much exactly he bought the car, but today, a BMW X6 Crossover price is valued at about N40 million.
Porsche Panamera ₦13 Million (Was Crashed In An Accident)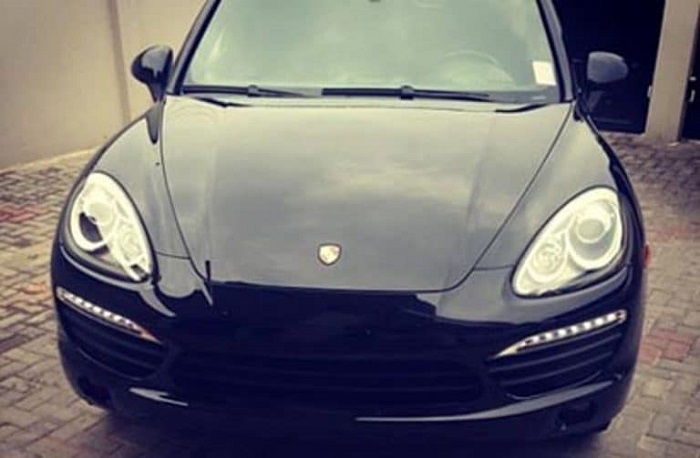 Wizkid's Porsche Panamera was one of his favorite cars. However, in 2019, the car got involved in a serious accident and was badly damaged. Wizkid bought the Porsche car in 2013, and it was said to have cost him about N13 Million.
Hyundai Sonata (N6 Million)
Another fantastic ride belonging to the Wizkid is a Hyundai Sonata. The celebrity artist did not buy this car; instead, he won it in October 2011 at the Headies Award ("Next Rated" music category). The car, worth N6 million, is among the least of his automobiles.
Bentley Continental GT Speed Convertible (₦45 – ₦50 Million)
Porsche Cayenne – ₦18 Million
Mercedes Benz G63 AMG – ₦60 Million
2012 Mercedes-Benz Kompressor – ₦9 Million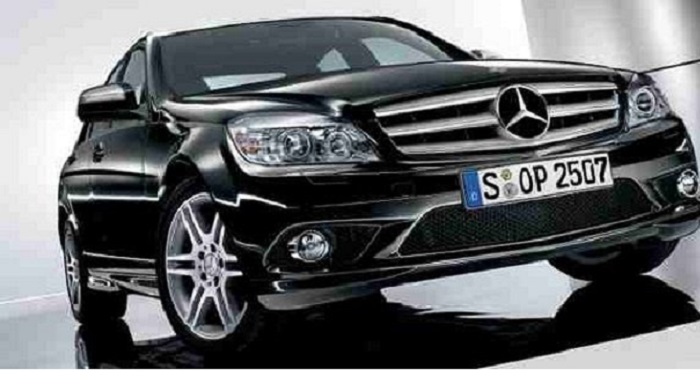 Rolls Royce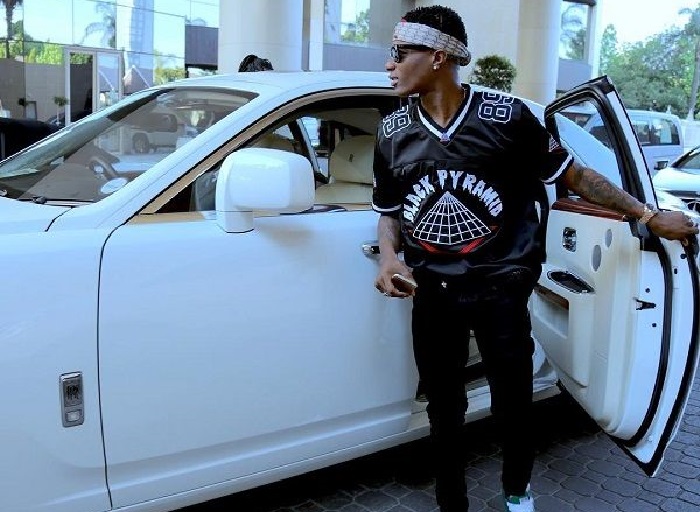 It has become a norm for fans to link any car they see celebrities pose with to be theirs. A few years ago, rumors made rounds on the media that Wizkid bought a Rolls Royce. This was not until the star was seen posing with the RR brand during a tour with Tiwa Savage. However, it was finally revealed that the powerful automobile belonged to a Pepsi brand manager. Wizkid has never bought nor owned a Rolls Royce.
Does Wizkid have a Private Jet?
Anyone who can afford a private jet is nothing but stinkingly rich. Meanwhile, for someone like Wizkid, who often has events, shows, and appearances worldwide, having a private jet is definitely in order and a necessity.
News and questions about Starboy acquiring an aircraft started making headlines because he constantly poses and takes photos in private jets. While some reports have it that he received it as a gift, others claim that he bought it. Nevertheless, the claims are not yet confirmed as there has been no concrete evidence to prove his ownership of a jet.
There is no doubt that the CEO of Starboy Entertainment enjoys the luxury that comes with his celebrity status. Through his lavish lifestyle, it is very easy to tell that Wizkid makes enough money from his music career and other endeavors. In addition to making money and knowing how to spend it, Starboy is also involved in giving back to society, family, friends, and fans.