Timaya has never been married and is not planning on getting married any time soon. He is, however, a proud father of four children who were birthed by three different baby mamas. We will be discussing Timaya's relationship status, his baby mamas, and the children he has from these relationships.
Is Timaya Married?
No. Timaya is not married, hasn't been, and has decided never to get married in his life. The famous singer said in a post that he is considering being like Jesus, who never got married. With this, he has decided to remain single for the rest of his life.
However, unlike Jesus, his decision to remain single doesn't mean he will be celibate. The star has had a thing or two with several women and has fathered four children from his involvements with these women.
Timaya's Baby Mamas and Past Relationships
The famous Nigerian Singer has three baby mamas: Barbara Fumnaya Nwaokolo, Tamar, and Dunnie Onasanya. He has had some kind of relationship with each of these women, which resulted in pregnancy. These three women are the ones that gave birth to the children he has today.
In addition, Timaya has been in other relationships, although they did not produce any children. Let's look at each of these baby mamas and find out how many children each of them gave birth to.
1. Barbara Fumnaya Nwaokolo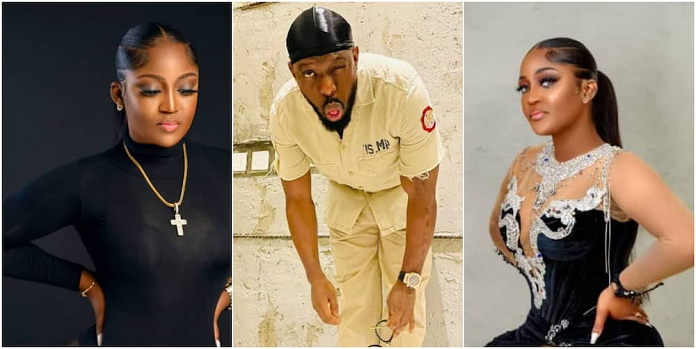 Barbara is the first woman that gave Timaya a child. They met sometime before 2012, and their daughter, Emmanuella, was born in 2012. While they were together, Timaya tried to stick to one woman but failed at it. He even had to promise Barbara that he will not have children with other women apart from her, but the outcome is history.
They welcomed their second daughter, Gracey, in 2015. Later on, they broke up for reasons bordering on infidelity on Timaya's part. In 2017, they came back together after Timaya promised not to have anything to do with another woman. This reunion didn't last long as Timaya fathered another child with another woman. Their relationship subsequently hit the rock, and they went their separate ways.
While Timaya and Barbara were still together as lovers, he rented an apartment for her in Ikeja, Lagos State. He also gifted her a car, GL 450 4MATIC worth N13 million. Barbara is now in another relationship with another man and does not deny the girls some time with their father.
2. Tamar
Tamar is Timaya's second baby mama and the reason why Timaya and Barbara's relationship hit the rocks. She gave birth to Timaya's first and only son, Emmanuel, in July 2018. Before getting involved with the singer, Tamar was a widow, and her marriage produced a child.
Tamar has an interior decoration showroom in Lekki, Lagos State, which was opened for her by Timaya. In addition, he bought her a Range Rover jeep.
3. Dunnie Onasanya
Dunnie Onasanya is an event producer, visual studio artist, and muralist who is currently based in the US and works as an instructor at the VisArts Centre, Rockville, USA. She is Timaya's third baby mama and the mother of his fourth child, Maya. She gave birth to her in May 2020. Before her relationship with Timaya, She had previously been married with a daughter. Her marriage with Ibrahim Hassan ended in 2018 for reasons bordering on domestic violence.
Apart from these relationships, Timaya has been involved with other women. However, these other relationships did not produce a child. Some of the people he has been involved with are the famous Nollywood actress, Empress Njamah. This was his first open relationship that got fans talking when they were together. Timaya also admitted that he had had another relationship with a lady a bit older than him before getting involved with Empress, but they kept it a secret.
Recently, the singer revealed in June 2022 that he has decided to emulate Jesus Christ martially. This means that he is not planning on getting married anytime soon. However, he is happy with the kids he has and does everything within his power to keep them happy and well taken care of.
Meet Timaya's Children
As we have mentioned earlier, Timaya has four children, and they are from three different baby mamas. The children, three girls and a boy, were born between 2014 and 2020. Although he didn't plan to have three baby mamas, he never rejected any of his children. He tries his best to be the best father to them and cater to their need.
Despite having three baby mamas, Timaya has a good relationship with his children and never ceases to be there for them. They attend good schools and are all doing well in their academics. Also, their parents are proud of them and make posts about their successes on social media. However, not much is known about the schools they attend and their private lives.
Let's meet the famous singer's children and know more about them.
1. Emmanuella Odon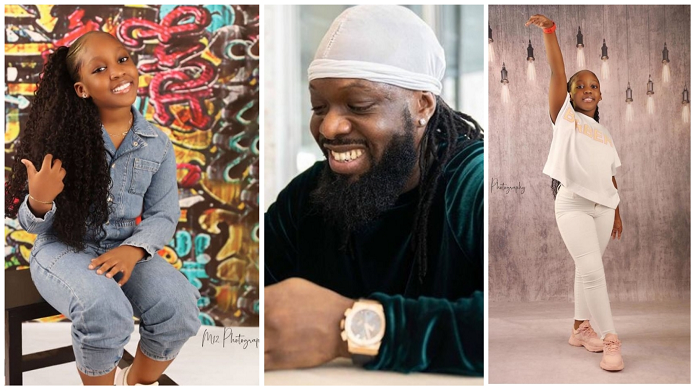 Emmanuella is Timaya's first child born to him by his first baby mama, Fumnaya Nwaokolo. She was born on 21st May 2012 and has a younger sister from the same mother and father. Their mother ended the relationship with their father because he was not able to keep the promises he made to her.
2. Gracey Odon
Gracey is the second child and daughter of the same mother as Emmanuella. She was born in July 2015. Both Emmanuella and Gracey have a great time with their father. They get to spend quality fun time with him without any restrictions from their mother. Like her other siblings, Gracey receives lavish birthday parties and special days.
3. Emmanuel Odon
Emmanuel is Timaya's first son and third child. He was born in July 2018 to his mother Tamar. Just like his siblings, he receives an equal share of love from his father.
4. Maya Odon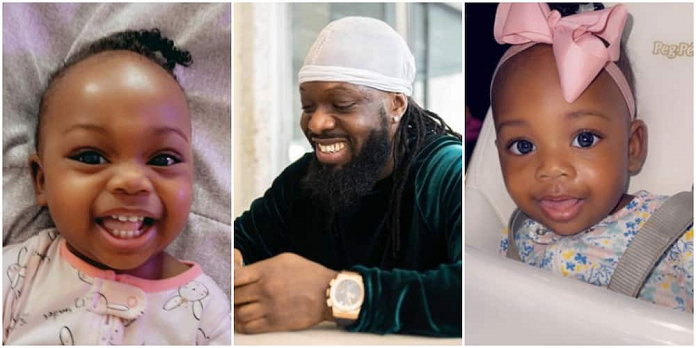 Maya is the fourth child and third daughter of the singer. She was born by his third baby mama, Dunnie, in May 2020. For now, she is the last child of the singer, and she is much cherished by him, just like her other siblings.