Theophilus Danjumma is currently listed as the richest man in Taraba State. He leads the rest with a net worth of $5 Billion. He earned his wealth from various endeavors ranging from businesses in shipping and petroleum to real estate and private investments.
Taraba state is one of the wealthiest states in Nigeria. It is a state that is rich with all kinds of natural resources and people of various cultures whose main occupation is mostly farming. Aside from its rich resources, the state popularly called 'Nature's gift to the Nation' also boasts of some of the richest people in Nigeria. Here is a list of our top ten wealthiest men in the state.
1. Theophilus Danjumma is the Richest Man in Taraba State 
Full Name: Theophilus Yakubu Danjuma
Net worth: $5 Billion (2019)
Age: 84 years old
LGA:  Takum
Major Source of Income: Business (shipping and petroleum), Real estate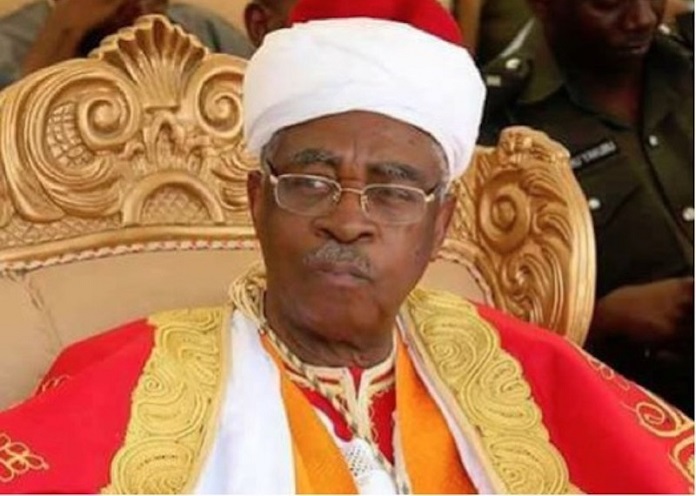 Born in Takum local government of Taraba state, the 84 year-old retired Nigerian Army Lieutenant General T.Y Danjuma has been around Nigeria's power corridors since the '60s. He is one of the key figures in the military and democratic affairs of the country having held key offices for several years in the country.
He began his wealth accumulation during his 19-уеаr career іn thе аrmу where he began as a second lieutenant in 1960 and rose to the rank of a Lieutenant General in 1967 before retiring as a Chief of Army Staff in 1979.
Even after retiring, TY Danjumma made a reasonable income from the political appointments he receives since Nigeria transitioned to democracy. Though not really a politician, he benefitted from key political appointments that also paved the way for him to earn a reasonable income. Since 1999, this retired army chief held key appointments that include;
1999 Appointed as Minister of Defence to President Olusegun Obasanjo's Cabinet
2003 Appointed as Chairperson for the investigative committee on the Warri conflict
2010 Nominated as Chairman of the Presidential Advisory Council by Acting President Goodluck Jonathan
While doing all those, he was heavily involved in business, owning several companies and properties in Nigeria and many other countries in the world. In 2017, he was mentioned in the Panama Papers as among prominent Nigerians that operated foreign accounts and had foreign companies while holding public office. He also was mentioned to have secret accounts, operated with codes, with the Swiss branch of banking giant, HSBC.
In 2015, Forbes listed him among 50 Africa's richest persons with his net worth placed at $750 million. In 2019, Bloomberg Billionaires Index detailed his net worth to have increased to a whopping $1.2 Billion with portions of his wealth being generated from low-key holdings.
TY Danjuma's Businesses which he owns or has stakes include:
The NAL-Comet Group, one of the most successful indigenous shipping agencies and terminal operators in Nigeria.
South Atlantic Petroleum Limited (an oil exploration and production company) established in 1998
He is  the chairman of China National Offshore Oil Corporation (CNOOC),
He has stakes in Notore Chemical Industries (manufacturer of urea fertilizer).
Owns over 30 properties spanning three continents, including a 300-year-old inn known as "The Kings Arms Hotel" in the city of London
Owns several properties in Esher and Wimbledon both in England
Owns a boutique hotel in Lagos, which serves beef carpaccio and lobster bisque in one of three dining areas, while displaying works from the family's art firm.
2. Dalhatu Umaru Sangari
Full Name: Dalhatu Umaru Sangari
Net worth: $3.2 Billion
Age: 65 years old
LGA: Taraba South
Major Source of Income: Politics, Private Businesses and  investments
Sangari is the second richest man in Taraba state. He is a Nigerian politician who began his career as a lecturer, serving for 16 years as a researcher in Geography and Deputy Dean of the University's Post Graduate School at Bayero University, Kano. He later left the academic field to join politics after he was elected a senator in 1999. Sangari maintained his seat in the senate from May 1999 to May 2003.
Not much has been revealed about Sangari's source of income but it is believed that he has investments in some private companies across Nigeria and beyond. As a senator of the Federal Republic of Nigeria, Sangari also joins the list of highest-paid cabinet members in the world with his salary being over N13.5 million per month.
3. Yusuf Abubakar Yusuf
Full Name: Yusuf Abubakar Yusuf
Net worth: $2 Billion
Age: 66 years old
LGA: Sardauna Local Government Area
Major Source of Income: Politics, Private investments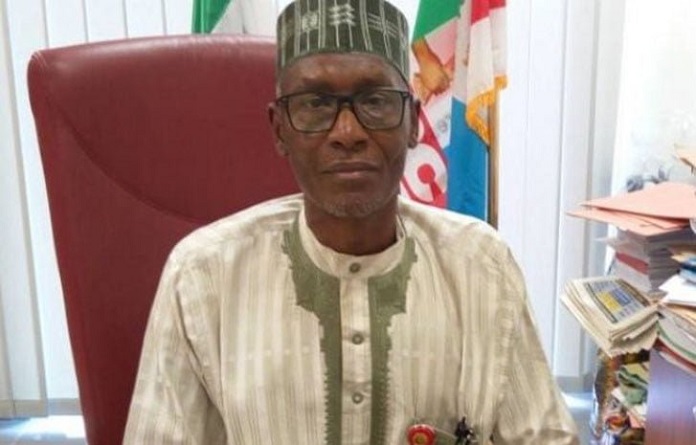 Yusuf Abubakar is another Taraba State indigene making our list of richest men in Taraba state. Graduating with a degree and masters in Economics, Yusuf began his career lecturing at the Department of Economics at the University of Maiduguri before taking up an appointment as a Planning Officer with the Ministry of Finance.
He also worked as a Finance officer with ICON Limited from 1984 before beginning his political career in 2015, contesting for a senatorial seat under the platform of the All Progressives Congress (APC). After a bit of political tussle with his political opponent Bashir Marafa, Yusuf was declared the winner of the 2015 election as a Senator for the Taraba central senatorial district and he has occupied that seat since then.
There are no other known businesses Yusuf has been involved in but it is believed that he owns a couple of businesses that have continued to bring him more income. Aside from that, the Taraba native is believed to generate most of his income from politics, receiving mouth-watering salaries and allowances of over N13.5 million per month for all the number of years he's been in the senate.
4. Abdulazeez Ibrahim
Full Name: Abdulazeez Abubakar Ibrahim
Net worth: $1.5 Billion
Age: 67 years old
LGA: Sardauna Local Government Area
Major Source of Income: Politics, Private investments
Abdulazeez hails from one of the local governments in Taraba Central and he is best known as the younger brother of Hajiya Aisha Jummai Alhassan, alias Mama Taraba, ex-Minister of Women Affairs. Before his death in October 2021, Abdulazeez Abubakar served as a Senator for the Taraba Central constituency from May 1999 to May 2007.
While serving as a senator, he was appointed to committees on Commerce (vice-chairman), Industry, Aviation, Science & Technology, Power & Steel, National Planning, and Special Projects. The former senator may have generated much of his wealth from his political career but it is also believed that he owns a couple of businesses that generated him additional income. He passed away in October 2021 at the age of 67.
5. Anthony George Manzo 
Full Name: Anthony George Manzo
Net worth: $1 Billion
Age: 64 Years Old
LGA: Taraba North Local Government Area
Major Source of Income: Politics, Private investments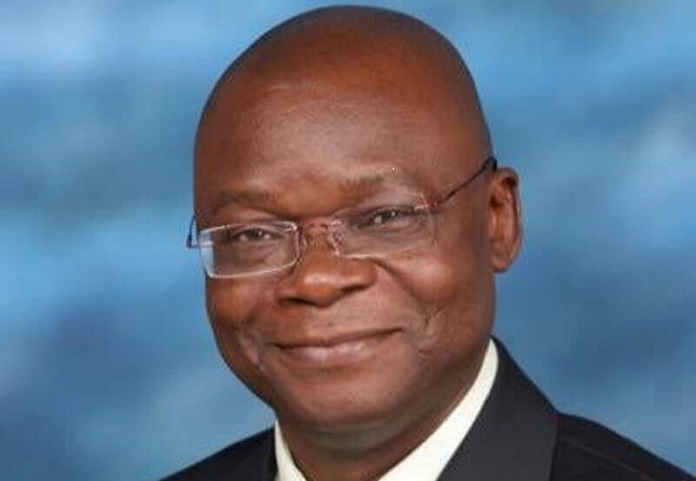 Manzo has long identified himself as a politician having occupied several key positions in his state and at the federal level. The medical practitioner began his career as the commissioner of health in Taraba state and chairman of the medical advisory committee in a specialist hospital.
During the 2nd term of the Obasanjo presidency, he was appointed an ambassador of Nigeria to Israel. In January 2005, he was also appointed High Commissioner of Nigeria to Cyprus. Taking his political career to the federal level, Anthony Manzo became a senator for the Taraba North senatorial district in 2007. He held on to the seat until April 2011 when he was defeated by a female contender, Aisha Jumai.
Though not currently a member of the Nigerian Senate, it is believed that Mano garnered much of his wealth during his 4 years as a senator where he was entitled to some juicy financial benefits in addition to his basic salary. In May 2022, Manzo joined the 2023 gubernatorial race by purchasing interest and nomination forms from the All Progressive Congress (APC). If he succeeds, he would be enjoying additional income from a governor's usual annual basic salary of N2,223,705 coupled with an annual leave allowance of N222,370. This, of course, excludes other juicy entitlements he may be receiving as a governor of his state.
6. Dairus Ishaku
Full Name: Darius Dickson Ishaku
Net worth: $8 million
Age: 68 years old
LGA: Ussa Local Government
Major Source of Income: Politics, Private business, and Investments
Dairus Ishaku is the sixth-richest man in Taraba with his net worth estimated at $8 million. Dairus is a renowned Nigerian architect, urban planner, and university lecturer who later joined politics in 2015. He began his wealth accumulation while practicing his career as an architect. He then served as the supervising minister for power, supervising minister for the environment, and the Minister of State for Niger Delta Affairs.
His jobs as a minister must have earned him between N400 million – N487 million as annual salary, including all the allowances and bonuses he is entitled to for the year. When he began his political career in 2015, he was elected Taraba state governor after winning the subsequent re-run election. Dairus assumed office as Taraba state governor in May 2015 and after a four-year tenure, he was re-elected for a second term in the gubernatorial election of March 2019.
As a state governor, Dairus is believed to earn around N11,540,896 per annum with basic pay of about N2.22 million per month. This, plus every other allowance he is entitled to help has contributed to the whopping net worth he is currently enjoying. Aside from his political career, Dairus is said to own an Architectural Planning and Engineering firm, Excelare Partners, where he also acts as the Managing Director.
7. Mahmud Mohammed
Full Name: Mahmud Mohammed
Net worth: $1.5 million
Age: 76 years old
LGA: Jalingo
Major Source of Income: Private income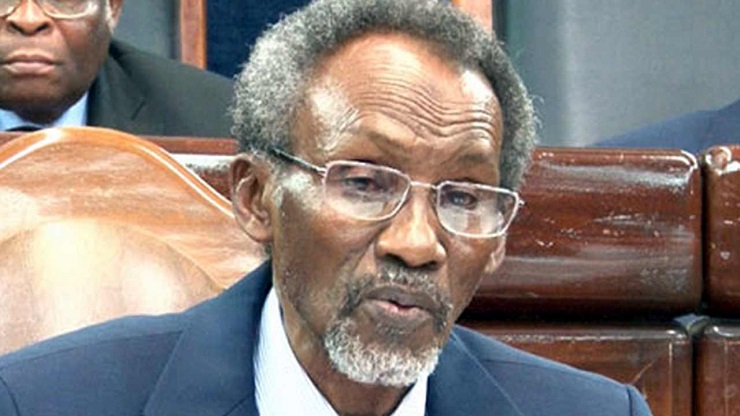 Making it on our list of richest men in Taraba state is Justice Mohammed who hails from Jalingo, the state's capital. Though not a senator like most on the list, Mahmud gained deserving popularity and wealth from his career as a Nigerian jurist and former Chief Justice of Nigeria.
Mahmud was called to the bar in 1970 and in 1991, he was already serving in the Ministries of Justice of the defunct North-eastern state as a barrister. In the same year, he was made the acting Chief Judge of Taraba State. He rose to the bench of the Supreme Court of Nigeria as Justice in 2005. By November 2014, he was already on his way to becoming the Chief Justice of Nigeria, succeeding Aloma Mariam Mukhtar, the first female Justice of Nigeria.
Justice Mahmud is currently popular as Chairman of the National Judicial Council. Details of his earnings from his previous positions may not be known but as a Chief Justice of Nigeria, he is said to earn around N279,497.71 as a monthly basic salary, or N3,353,972.50 annually. This, of course, does not include all the allowances entitled to his position. All of these may have contributed immensely to the growth of his net worth estimated at $1.5 million
8. Abdulahi Bala Adamu
Full Name: Abdulahi Bala Adamu
Net worth: N500 million
Age: 69 years old
LGA: Taraba North Local Government Area
Major Source of Income: Politics, Private Investments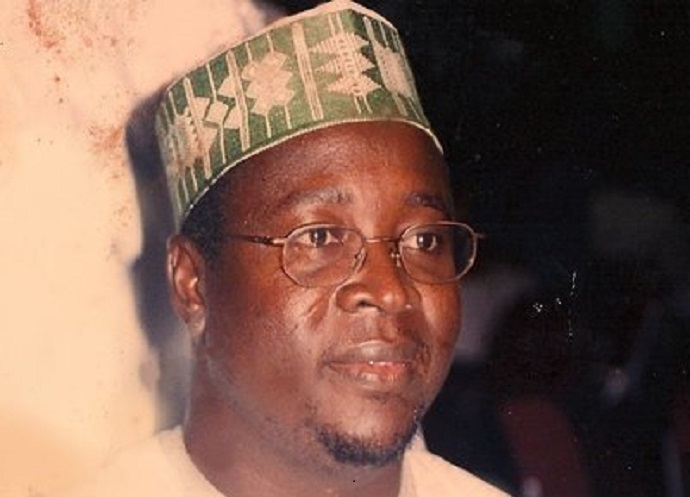 Abdullahi Bala Adamu may not be the richest man in Taraba state, or even among the top five on the list, but he is definitely one of Nigeria's prominent politicians from Taraba state. He began his political career at the start of Nigeria's Fourth Republic, when he was elected senator for the Taraba North constituency of Taraba State and assumed office on May 29, 1999.
Before completing his four-year tenure as a senator in 2003, he began moves to become his state governor. However, he was overtaken by Jolly Nyame who later won the election by a landslide. Prior to his political career, Adamu worked as the secretary to the Taraba state government between the year 1994-1997. Even while he was a senator, he was appointed the commissioner on Rules and procedures, security and intelligence and so many others.
He is one of many prominent men from Taraba state who have effectively worked hard to transition the state into what is today. That, of course, was not without some financial rewards coming as salaries, allowances, and every other financial benefit that has all accumulated to give him the whopping net worth of N500 million that he is currently enjoying.
9. Abubkar Umar Tutare
Full Name: Abubakar Umar Tutare
Net worth: N300 million
Age: N/A
LGA: Gassol Local Government Area
Major Source of Income: Politics, Private investments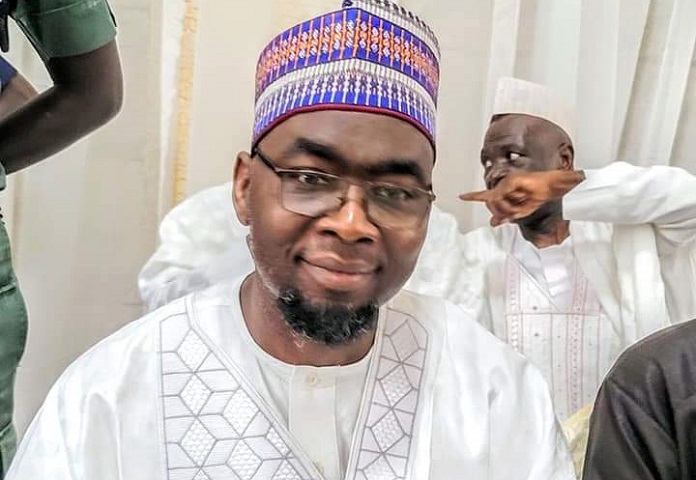 Also a famous Nigerian politician and senator representing Taraba Central Senatorial District, Abubakar Tutare became famous when he joined politics in 2003. He became a two-term member of the Taraba State house of Representatives and as later appointed commissioner for the Finance, Commerce, and Works ministries of the state, and finally Secretary to the State Government (SSG).
Tutare was declared the winner of the April 2011 election and he became a member of the Senate for a single term of four years after which he stepped down. He is therefore believed to have generated additional income from his political appointments and career as a senator. However, in June 2011, he was implicated for allegedly assisting an N1.3 billion fraud under the former state governor, Jolly Nyame's tenure.
10. Emmanuel  Bwacha
Full Name: Emmanuel Bwacha
Net worth: N300 million
Age: 57 years old
LGA: Donga Local Government Area
Major Source of Income: Politics, Private investments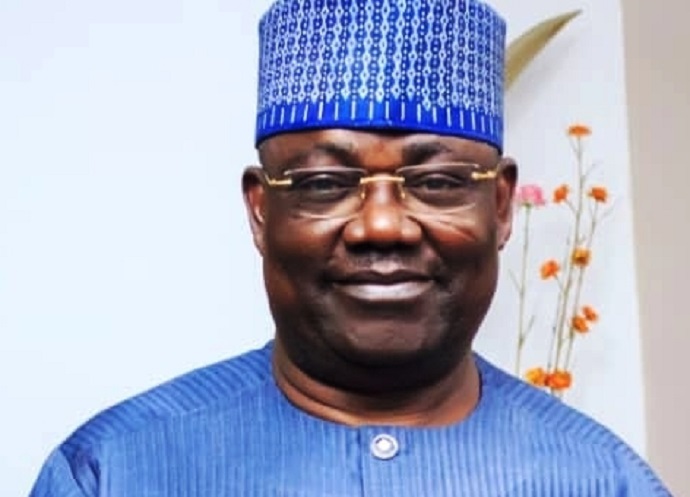 Emanuel Bwacha is a politician who is popularly known as the Senator for the Taraba South Senatorial District of Taraba State, Nigeria. Although he's also an accomplished personality in the business world, Bwacha's political life seems to be more spoken of.
He began his career as a public servant – working as Taraba State Commissioner of Agriculture from 1999 to 2003. Vying into politics, he got his first political job as a member of the Federal House of Representatives for the Donga / Ussa / Takum Constituency, serving from May 2003 to May 2007.
After his first four-year tenure, he contested a seat in the senate and lost it. He took some time out of political activities before returning in 2011 to contest a senatorial seat which he eventually won on 9 April 2011. A known lawyer, Bwacha is currently in his second tenure in office as a senator. Even while he is enjoying his entitlements as a senator, Bwacha is also believed to have built his financial stance from various private businesses and personal investments, most of which have not been made public. Currently, he is said to have a net worth of roughly N300 million naira.