Samuel Ogulu is the father of Burna Boy, the popular Nigerian singer. Born on the 4th of February, he is a businessman who owns and manages a welding company and has played the role of a supportive father to his celebrity son.
Mr. Ogulu is the husband of Bose Ogulu, Burna Boy's mother and manager, and together they have three children. Their marriage has lasted three decades and is still waxing strong. In this post, you will find out more about Samuel Ogulu, his relationship with Burna Boy, and other things about him.
Samuel Ogulu's Bio
BIRTHDAY: 4th February
BIRTHPLACE: Nigeria
BIRTH SIGN: Aquarius
ETHNICITY: Engeni (Niger Delta)
FATHER: Mr. Ogulu
MOTHER: Mrs. Ogulu
Samuel Ogulu is From Rivers State, Nigeria
Burna Boy's father, Samuel Ogulu, is currently in his 60s. He celebrates his birthday on the 4th of February each year and was born in the 1960s to his parents, Mr. and Mrs. Ogulu. He is from the Engeni tribe of Mbiama in the Ahoda Local Government Area of Rivers State, Nigeria. Samuel Ogulu is about 5 feet 9 inches tall. Other details about his personal life, including his siblings and early years, are not available.
He is an Alumnus of the University of Port Harcourt
Samuel Ogulu attended Baptist High School in Port Harcourt and graduated in 1974. He completed his university education at the College of Continuing Education, University of Port Harcourt (UNIPORT). Also, he furthered his marketing education at the Chartered Institute of Marketing of Great Britain and became a Member of the Chartered Institute of Marketing (CIM).
Mr. Ogulu is a Businessman
Burna Boy's father is an entrepreneur and a manager of a welding company, and he is successful at it. He has an estimated net worth of $2 million, which he earned from his welding business and other businesses he engages in.
Despite being a father to a celebrity, Samuel Ogulu did not retire from active service to live off his son. However, he has continued in his business and, in addition, uses his influence to protect his son.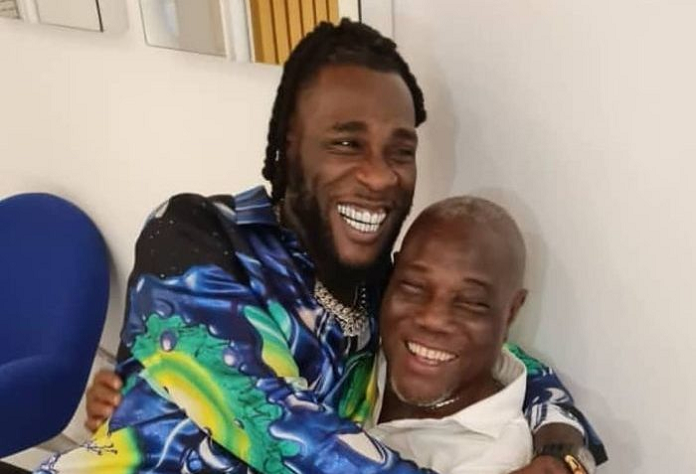 Samuel Ogulu Became Famous for Being Burna Boy's Father
Mr. Samuel Ogulu welcomed his son Burna Boy on 2nd July 1991 and has been a good and committed father to him. He encouraged him, provided for him as a father, and sponsored his education and his career.
Their relationship is cordial even at this moment. His fame came with his relationship with Burna Boy and Bose Ogulu. A saying goes, "A good and successful son makes his father proud," and in Burna Boy's case, this attracts fame to the father also.
Aside from Burna Boy, He Also Has Another Celebrity Child, Nissi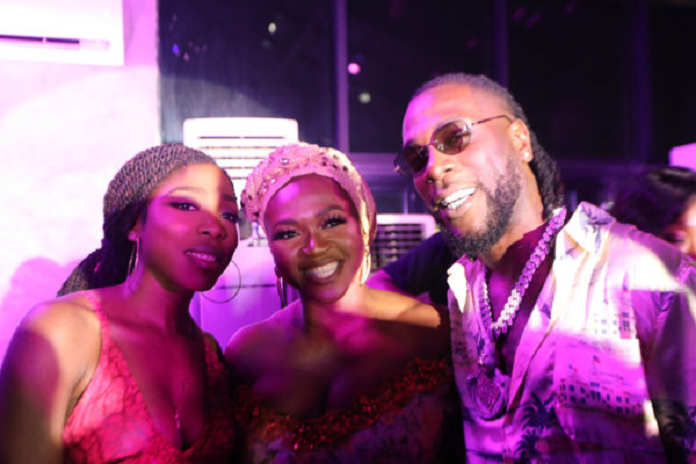 Nissi Ogulu is Burna Boy's sister and daughter to Samuel Ogulu. She is also a singer and celebrity. Nissi developed an interest in music when she was six years old. She released her debut single, "Pay Attention" in 2016, followed by her EP "IGNITE" in 2020.
She was a member of the Jaguar Land Rover engineering team that worked on the design and construction of the 2023 Range Rover Model in 2021. She won the 2022 Havana Club X Burna design prize, developed and released a charity NFT collection, and put out a 3D animation short film.
On the other hand, Ronami Ogulu is the other child of Samuel Ogulu, and she is a fashion stylist by profession. Samuel can boast of a successful wife and children.
Samuel Ogulu is Happily Married to Bose Ogulu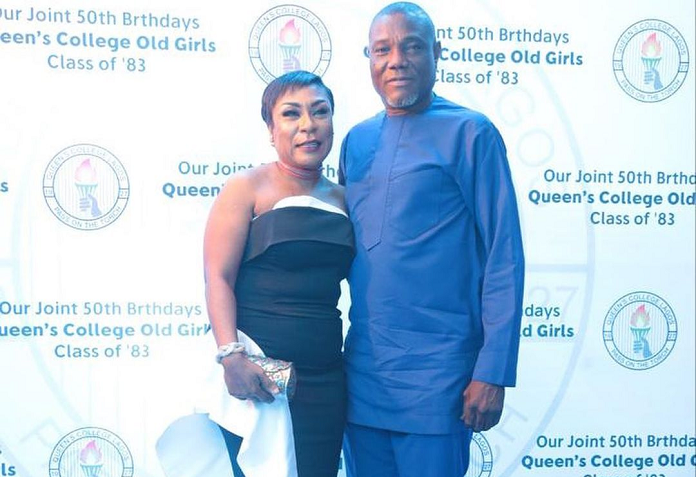 Samuel Ogulu got married to his wife, Bose Ogulu, on 1st September 1990. They have been married for 33 years now, and the family is still together. Their union is blessed with three children: Damini Ebunoluwa Ogulu, popularly known as Burna Boy, Ronami Ogulu, and Nissi Ogulu.
Bose Ogulu, Samuel Ogulu's wife, is from Edo State, Nigeria. Her Father, Benson Idonije, is from Edo state, while her mother, Mrs. Benson, is from the Yoruba tribe.
Mr. Benson was the first manager of Fela Kuti, and this formed a friendship between Bose and Fela Kuti. Mrs. Bose Ogulu is a talent manager, language consultant, and entrepreneur. She is also a manager to her son Burna Boy and her daughter Nissi.