Prince Odianosen Okojie is a businessman and politician popularly known as Mercy Johnson's husband.
His wife, Mercy Johnson, is a multiple award-winning Nollywood actress best known for her works in movies like Live To Remember and Dumebi The Dirty Girl. Recognized for winning awards for Actress Of The Year, Best Actress in Comedy, and Best Actress In Leading Role, Mercy Johnson is one of the most common female names you must know in the Nigerian entertainment industry. She is also recognized among the top celebrated female personalities in Nigeria.
Aside from her fame in the entertainment world, Mercy is also recognized for her marriage to a less popular prince who she proudly flaunts on her various social media platforms. what's more interesting about Johnson and her marriage is how she's managed to keep her family away from scandals that have wrecked many celebrity marriages. To know more about Mercy Johnson's husband Prince Odianosen Okojie, read the facts here.
Summary of Prince Odianosen Okojie's Bio
Full name: Prince Odianosen Okojie
Nickname: Prince Odi
Gender: Male
Date of birth: November 17, 1973
Prince Odianosen Okojie's Age: 49
Ethnicity: Edo
Nationality: Nigerian
Religion: Christianity
Marital Status: Married
Prince Odianosen Okojie's Wife): Mercy Johnson
Prince Odianosen Okojie's Children: Purity Okojie,  Henry Okojie, Angel Okojie, Devine Okojie
Prince Odianosen Okojie's Net worth: $500,000
Famous for: Mercy Johnson's husband
Prince Odianosen Okojie's Instagram: @princeodiokojie
Prince Odianosen Okojie is Royalty From Uromi, Edo State
Prince Odi Okojie, as he is popularly known, is a descendant of the Okojie royal family in Uromi Esan North-East native authority. He is from the lineage of Ogbidi Okojie, Onojie (king) of Uromi (1857 – February 3, 1944), who as a ruler of the Esan people, is still remembered for his opposition to British rule. Though not much is known about his family and siblings, Prince Odi is also said to be the cousin to the Ojuromi of Uromi, the Royal Majesty, Anslem Okojie, and APC chieftain and former Commissioner for Agriculture and Natural Resources Hon. Prince Joe Okojie.
Prince Odianosen Okojie's educational background is also not known but judging from his achievements and level in Nigerian politics, there is no doubt that he'd gained some level of education.
How Old is Mercy Johnson's Husband?
Prince Odi is currently 49-years old as he was born on November 17, 1973. He is older than his wife Mercy by over ten years. Mercy, a native of Okene in Kogi State was born on August 28, 1984, and she is currently 39.
The prince got married to the famous actress on August 27, 2011, at the age of thirty-eight, and he welcomed his first child with her at the age of thirty-nine.
How Many Times Has Prince Odianosen Okojie Been Married?
Prince Okojie has been married twice. His first marriage was to a certain woman named Lovely Okojie who although details of how and when they got married are not known, bore him two adorable children. It is said that Odi and Lovely were joined together in traditional marriage but they never formalized their union in a church or court wedding.
Apparently, Prince Odi ended his marriage with Lovely only 72 hours after taking another marital oath with his newly-found love. He divorced his estranged wife on grounds that their marriage fell apart as a result of Lovely's acts of hostility, hatred, cruelty, and quarrelsomeness towards him.
His second marriage is to the famous Nigerian actress Mercy Johnson. Mercy and Prince Okojie tied the knot on August 27, 2011, at the Christ Embassy church in Ikeja and their wedding reception happened at 10 Degree event center along Billings Way, Ikeja, Lagos State. Mercy began her acting career in 2004 but she only became popular following her role in the movie The Maid.
In addition to her very successful acting career, the Lagos State-born daughter of a former naval officer, Daniel Johnson, and his wife Elizabeth, served as the Senior Special Assistant (SSA) to the Kogi State Governor, Yahaya Bello, on Entertainment, Arts and Culture. She is also a producer and a social media influencer.
How Odianosen Okojie Met Mercy Johnson on a Flight to France in 2008
Odianosen Okojie's marriage may have lasted for over a decade but their love story goes years beyond that. The two met each other for the first time in 2008, on a business class flight to France. While on board, the two got into discussions that ended with the Edo prince requesting the actress's phone number which she obliged after much persuasion.
From what we gathered, the love story between the two began shortly after their first meeting. The pair dated for three whole years before deciding to settle down as a couple. It is, however, not confirmed if Odi was still linked to his first wife Lovely at the time he got into a relationship with the Nigerian actress.
Odi asked Mercy to be his wife with an expensive diamond ring and on the 26th of August 2011, at the Iyana Ipaja area of Lagos State. Their wedding ceremony took place the following day and as was expected, the ceremony was greeted by top influential personalities and celebrities in the country. What's more interesting about Mercy and Odi's marriage is despite being both influential persons in the society, Mercy and her husband kept their much-talked-about wedding ceremony away from the press who though were present were banned from covering the event.
Picture photographs that filtered out from special guests at the event show Mercy Johnson in her well-designed and dramatic wedding gown adorned with a shimmering necklace, and a lace bolero, in addition to a cathedral-length veil. Odi on the other hand emerged in a royal-fitting all-white suit with gold designs.
After 12 Years of Marriage, Prince Odianosen Okojie still Enjoys His Marriage with Mercy
Mercy Johnson's marriage with Prince Odianosen Okojie is among the most celebrated and respected celebrity marriages in the country and this is primarily because of how well the couple worked together to build their home with so much love and regard for each other. The prince himself has once disclosed that the secret behind their successful marriage was because of his wife's effort to uphold their union despite their individual differences and career.
He even appreciates her for not letting her social status and acting career interfere with her marital roles. During an interview with Telegraph, the politician and business mogul described his wife Mercy as his best friend who he holds in high esteem. He further revealed that though they seldom quarrel, when they do, they "learn from it and move to the next level."
Mercy on the other hand has also not failed to appreciate her husband for his efforts in ensuring their marriage continued to work. In one of his special birthday celebrations, the doting wife penned a heartfelt love note to her husband, appreciating him for understanding her even when she says nothing.
Odi Has Six Children
Prince Odianosen Okojie's marriage to Mercy johnson has produced four lovely kids –  three daughters and a son. Their first child is a daughter named Purity Ozioma Okojie. She was born on December 30, 2012, and she is currently 10 years old. Their second child is their son Henry Ozioma Okojie who was born on October 15, 2014, which means that he is currently 8 years of age.
Angel Onosetale Okojie is Odi's third child and second daughter with Mercy Johnson. She is 7 years old as she was born on December 11, 2015. The couple's fourth child is Divine-Mercy Ehinomen Okojie. The adorable baby girl was welcomed to the Okojie family on May 4, 2020, and she is currently 3 years old.
Aside from his four kids with Mercy Johnson, Prince Odianosen Okojie also has two children from his previous marriage with his estranged wife Lovely Okojie. Although details surrounding their sudden separation were not given, it was revealed that the Prince's love story with the estranged woman produced a daughter named Precious Ofure Okojie, and a son Harmony Okpeibbo Okojie.
Precious and Henry are both older than Odi's children with the Nollywood diva, Mercy as they were reportedly aged 5 and 3 at the time of the pair's marriage in 2011.
Prince Odi is a Successful Businessman and Politician
Prince Odianosen Okojie is one of the notable celebrity husbands in Nigeria. Not only is he a successful politician, but he has achieved quite much for himself as a businessman. He is best recognized as the Chairman and CEO of Henod Group of Companies, which has investments in oil and gas, automobiles, and hospitality services.
He is also recognized as one of the notable realtors in the country, owning several expensive houses both in Edo State and in Lagos. In 2013, he surprised his wife with a well-furnished house. The mansion which is located in Thomas estate Ajah, Lagos State, is reportedly worth millions.
In 2018, he contested a seat at the Edo State House of Representatives but the election was later canceled. Recently, he revealed that he would be contesting for a seat at the Federal House of Representatives under the ruling All Progressives Congress (APC).
Controversies Surrounding Prince Odi
Despite being one of the most celebrated celebrity husbands, Prince Odi has also had his fair share of scandals most of which involved his private life. In fact, his rise to fame is not only attached to his marriage to Nollywood's favorite actress but also a result of the scandals it came with. But what's more interesting about him is how he was able to shoulder all marital troubles and still remained committed to building an enviable family life with his wife.
Odi's Scandal with his Estranged Wife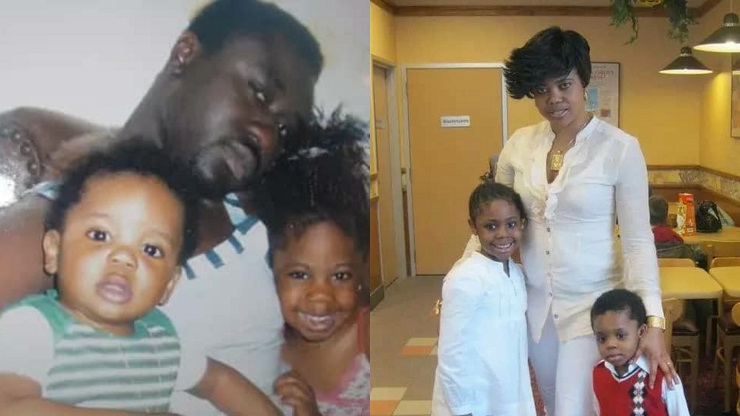 One of Odi's most popular scandals has to do with his first marriage to Lovely Okojie. Although the reason behind the pair's breakup was clearly stated, the estranged wife came to public consciousness when in 2011, she raised an alarm, accusing the Edo Prince of making plans to marry another woman while he was still legally married to her.
The news about Odi being legally married to the said woman spread further amid his plans to start a new life with the famous actress. This enmeshed him into lots of fuss to the point that it almost ended his relationship with Mercy.
Lovely backed up her claims with photos of herself with two grown-up children who apparently were Prince Okojie's kids. Her story broke the internet at the time, causing many of Mercy Johnson's fans to try to discourage her from going through with her wedding plans with Odi.
However, despite the lingering rumor that could have damaged their relationship, Odi and Mercy who were apparently already bitten by the love bug insisted on getting married. Today, after over a decade-long marriage, Prince Odianosen Okojie has maintained his support for his wife while insisting on not giving room for his estranged wife to spoil his newly-found love.
Lovely herself appears to have also moved on after her public outcry never yielded any meaningful fruit. She describes her union with Prince Odi as a chapter of her past she would not want to revisit.
Prince Odi's Wife and her Controversy With Co-actress Tonto Dikeh
Though Prince Odi has avoided being involved in any form of public scandal, his wife couldn't avoid it. One of the most popular controversies she's been involved in also affected their daughter as well. This has to do with her issue with a couple of her co-actresses, especially the famous actress Tonto Dikeh. We could recall that in 2013, Tonto publicly called Mercy and one of her daughters a witches. This happened four months after Mercy returned from the US after delivering her baby Purity.
Tonto accused Mercy of rushing back to her acting career shortly after delivering her baby because of poverty. She claimed that her husband Odi pushed her immediately into acting because they were broke. While Tonto's tweet earned her a much-heated backlash, she went on to hit at the actress by calling her daughter a witch while advising the nursing mother to return home and take care of her child.
The main reason behind Mercy and Tonto's feud is not known but what's more interesting is Mercy and her husband's silence on the matter, thereby allowing the public and her fans to fight for her. The 'war' between the two came to an abrupt end when Tonto became a mother herself and she realized how wrong and thoughtless her statement towards her colleague's little daughter was.
Hence, as a part of her 2017 New Year resolution, she tendered a public apology to Mercy, her daughter, and her fans for the "ill-mannered and hurtful words she used.