Philip Ehiagwina is a US-based businessman known to be the ex-husband of popular Nigerian actress Ini Edo. The two got married in 2008 and separated six years after in 2014, amid counter-accusations of cheating, domestic violence, and more.
Philip became famous due to his marriage to the popular Nollywood actress, who has been active in the Nigerian entertainment industry for decades now. Despite being linked to one of Nigeria's famous actresses, not much is known about Philip, but luckily, we've been able to unravel some key facts about the actress's ex-husband you will love to know.
Summary of Philip Ehiagwina's Bio
Full name:

Philip Ehiagwina

Gender: Male
Nationality:

Nigerian

Sexual Orientation: Straight
Religion: Christianity
Marital Status: Married
Philip Ehiagwina's Children:

Philip Eden Ehiagwina

Famous for: Ini Edo's Ex-Husband
Philip Ehiagwina Hails from Edo State, Nigeria
The business mogul Philip Ehiagwina is an indigene of Edo State, Southern Nigeria. He was born to his parents, who are also from the state. While there is no information about his parents and siblings, the young businessman is said to be the last child of his family. He lived much of his early years in his home state before relocating to the United States of America.
There's a scarcity of information about where Philip completed his high school and tertiary education, including the schools he attended and the course he studied. Nothing much was known about him until his union with Ini Edo, the famous Nollywood star, thrust him into the limelight.
The only information available in the public domain is that he is a businessman. However, the kind of business he does and the name of his company are currently not available.
Before Ini Edo, Philip Ehiagwina was Once Married
Philip's marriage to Ini Edo was one of the top marriages that trended in 2008, but while it was Ini Edo's first, it was his second for Philip. He was first married to a lady named Ruth Okoro, and the marriage lasted for only a few years before they got divorced. 
Philip Ehiagwina had accused the lady of having an extramarital affair with her Ghanaian boyfriend, with who she reportedly shared an apartment. Ruth eventually got pregnant, and Philip claimed not to be responsible for it since they barely shared intimacy. The couple got divorced formerly in 2007, one year before he married Ini Edo.
How Philip Met and Married Ini Edo in 2008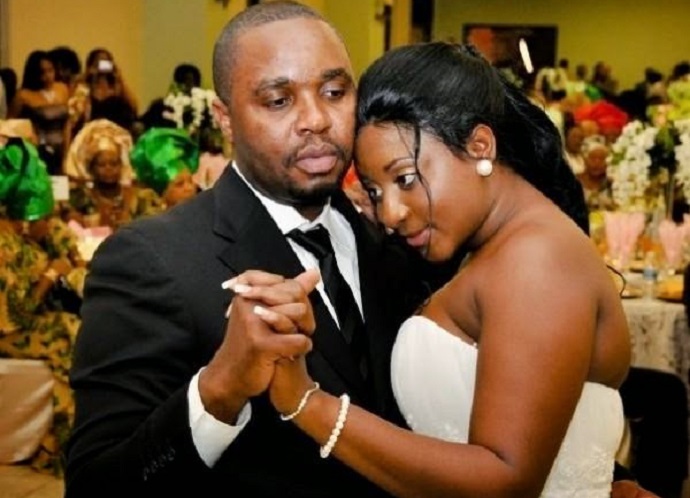 Philip and Ini Edo first met each other in 2007, and it was love at first sight for both of them. They started a long-distance relationship as the actress was based in Nigeria while Philip was in the United States of America. However, this was no big issue for the lovebirds as they shuffled between the two countries to ensure that their love life remained strong and active.
One year after Philip officially ended his marriage to his first wife, Ruth, he decided to take his relationship with Ini to the next level. Interestingly, they fixed their traditional marriage in November 2008, at the actress's hometown in Akwa-Ibom State. Later, a small wedding party was held at Philip's residence in Houston, Texas, United States.
Ini Edo, born on April 23rd, 1982, hails from Akwa-Ibom State, where she grew up and completed her education from basics up to the University level. She obtained her Diploma in Theatre Arts from the University of Uyo before leaving for Calabar, in Cross Rivers State, to study English at the University of Calabar.
Philip's Marriage to Ini Edo Crashed After Six Years; Here's Why
Sadly, what appeared like a match made in heaven ended in six years. While the news of their separation came as a shock to many, others had speculated their union would not last long because of the long-distance relationship, which is said to be one of the factors for their divorce. By 2014, the news of the actress divorcing her husband had gone viral.
There were many stories and rumors surrounding the actual cause of their divorce. Some had said Philip was not comfortable with the way the actress focused on her career as it took most of her time and kept them apart, especially when she had to travel for shoots, so this resorted to his seeking love and care in the arms of other women.
There were also insinuations that Ini Edo was probably having an extra-marital affair, and her husband found out and decided to end the marriage. It was also rumored the actress' refusal to make her property in Lekki a joint property might have led to their divorce. According to reports, Philip threatened to leave the marriage if Ini refused to append his name to the house she bought in Lekki.
Following Ini's vehement refusal to do his bidding, Philip relocated to Accra, Ghana, where he reportedly lived with another woman. While all the rumors about their breakup went viral, neither Philip nor Ini Edo came public to talk about it until Ini Edo had a one-on-one interview with the popular TV host Ebuka Obi Uchendu.
During the interview, she cited that she and her husband had called it quits on their marriage because they realized they were incompatible. The actress went further to admit that distance also played a role in their divorce as they were staying on different continents in the world, stating that probably if they were living together, it would have allowed them to know themselves properly.
Maybe they would have fought for their relationship as a couple rather than resorting to divorce. Ini decided to officially end the marriage after several months of break in their communication. Shortly after, Philip reportedly requested a refund of the bride price, which the actress's family granted.
Philip Ehiagwina is Currently in His Third Marriage
Regardless of his first two failed marriages, Philip Ehiagwina has found love again. This time, with a woman from his home state, Edo State. He tied the knot with the unknown lady in Irrua, Edo State. As expected, it had loads of wealthy and influential personalities like Mercy Johnson's husband, Prince Okojie, in attendance.
The young lady, whose name is unknown, is said to reside in Ghana and was in a relationship with Philip while he was still married to Ini Edo. Many are insinuating that his marriage this time will probably work out since he is getting married to a lady who is also from Edo State like him, unlike his ex-wives who hail from other tribes.
Meanwhile, there are also speculations that his third marriage might end up like his previous marriages, as the businessman may likely be the significant problem in his past relationships. Well, let's keep our fingers crossed as time alone will tell.
He Has A Son Named Philip Eden Ehiagwina
The business tycoon is said to have a son named Philip Eden Ehiagwina. He had the boy from his past relationships before he married his first wife. The name of his baby mama is unknown, and he has not had any other child even in his last two marriages.