Josephine Edochie (born December 2) is a lawyer and broadcaster better known as Pete Edochie's wife of 54 years. She is also a mother of six children, one of whom is popular actor Yul Edochie and the sister-in-law of Rita Edochie.
Although Josephine, on her own, is not famous, she reached the public as a result of her being Pete's wife. Her husband, on the other hand, is famous as a Nigerian legendary actor with roles in Things Fall Apart (1987), Billionaire's Club (2003), Egg of Life (2003), Foreigner's God (2022), and one of Nigeria's most acclaimed films, Lionheart (2018).
Summary of Josephine Edochie's Bio 
Full Name: Josephine Edochie
Gender: Female
Date of Birth: 2 December
Ethnicity: Igbo
Nationality: Nigeria
Zodiac Sign: Saggitarius
Sexual Orientation: Straight
Religion: Christianity (Catholic)
Marital Status: Married
Josephine Edochie's Husband: Pete Edochie
Married in: 1969 (54 years)
Josephine Edochie's Children: 6
Her Grandchildren: Over 12 grandchildren
Famous for: Wife of Pete Edochie, Mother of Yul and Linc Edochie, Sister-in-law to Rita Edochie
Occupation: Lawyer, Broadcasting Journalist
Who is Pete Edochie's Wife?
Josephine Edochie originates from Anambra State in Nigeria and was born in the early to mid-1950s, but the specifics are not clear as to when exactly. She celebrates her birthday every December 2. Thus, Josephine's age is also not known. Yet, Pete Edochie, who is 76 years old, had given an insight that he is older
The legendary actor's wife is a trained lawyer and journalist. At the time of the Nigerian Civil War, which started on 6 July 1967 and ended on 15 January 1970, she was already serving as an announcer in the broadcasting department with ABS 88.5 FM. She soon met her husband there and got married during the war.
Her marriage to her husband came early in life as they have been married since 1969. Nonetheless, Josephine Edochie is possibly retired from active service and the civil service following the provisions of the constitution, which mandates that at 35 years of unbroken active service, one must retire in Nigeria.
Josephine Edochie was Pete Edochie's Wife For 16 Years Before His Breakthrough Role
Josephine Edochie married Pete Edochie in 1969, 2 years after her husband started his broadcasting career. At the time, Pete was 22 years old. Sixteen years into their marriage in 1985, he got the role to play Okonwo-Ebube Dike in the adaptation of Chinua Achebe's Things Fall Apart on NTA. The series, according to some sources, was released in 1987.
This would mark the beginning of Pete's walk to fame at 38 years of age. Since then, he has been involved in blockbusters and exciting movies. Her spouse is one of Nigeria's most respected entertainers and the very few still living and impactful Nollywood legends.
Some of his movies are Fatal Arrogance (2020), Night Bus to Lagos (2019), Lionheart (2018), Mummy Why (2016), The Staff of Odo (2004), Secret Desire (2003), and Lost Kingdom (1999) to name a few.
In honor of his service over the years, he was awarded Member of the Order of the Niger (MON) by former President of Nigeria Olusegun Obasanjo in 2003. He was further given a Lifetimetime Achievement Award during the 9th Africa Movie Academy Awards night in 2013. At the African Film Festival, he received the African Film legend award in the US in 2020.
Josephine Edochie Has Six Children
Leo Edochie is an Accomplished Business Owner
Leo Edochie (born: April 1970; Age: 53) is the first son of the former broadcaster and actor. He is a business mogul, MD, and CEO of Solotone Global Ventures. The company focuses on an engineering contractor facility, dealing with Oil and Gas companies.
Pete and Josephine's eldest child obtained his first school leaving certificate from Federal Government College, Bauchi State (FGC AZARE) in Northern Nigeria and graduated from the University of Nigeria, Nsukka (UNN).
The first son of Josephine, Leo, who is married to Theodora Leo Edochie, is as well famous for his contributions toward economic growth as well as culture. Little wonder he was given a coronation and awarded two chieftaincy titles as Ebube Agu of Rumuorlu and Ichie Chinmeze of Nteje Abogu in Portharcourt, Rivers state.
The event was graced by all his brothers, who were meeting all at once for the first time in twelve years. Furthermore, Leo is a sports enthusiast and has served as the 25th President of the Polo club in Portharcourt for two years.
Eva Edochie is the Only Daughter of Josephine Edochie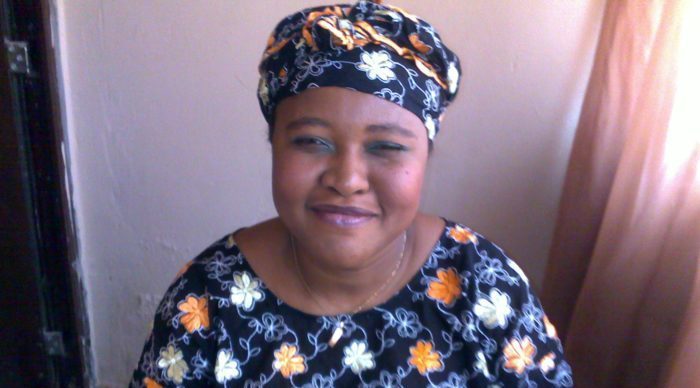 Eva Edochie is the only daughter and second child of the family. In relation to her education, she attended City Girls Secondary School in Enugu and graduated in 1992. She subsequently attended Enugu State University of Science and Technology (ESUT) and graduated in 2010.
According to her Facebook page, she had a child in 2011, but no more is known by the public as to her marriage, job, and possibly other children.
Linc Edochie is an Actor and Filmmaker
Lincoln Tobe Edochie, popularly known as Linc Edochie, is the second son of the Edochie clan. He is a 46 years old filmmaker, actor, artist, professional MC, fitness consultant, and motivational speaker who was born on 10 May 1977.
Linc Edochie gained fame for his diverse skills in different areas of enterprise. Regardless, it was acting that first brought him into the limelight. Some of which are from movies such as Family Regardless (2022), The Principalities (2022), The Million Men (2021), Ghost Lovers, and Wind Of Glory (2007).
As regards his education, he attended Federal Government College Wukari. Subsequently, he was enrolled at Imo State University, where he studied Fine and Applied arts.
The filmmaker is married to Amaka Paula Lincoln Edochie, who is from Nnewi but underwent most of her education in the northern parts of Nigeria; Federal College of Education Zaria, Abubakar Gumi College, Kaduna, and the prestigious University of Jos. She is a writer and serves as the CEO of Jokerman Limited.
In addition, Linc's wife is the proprietress of the actor's nursery and primary school, ABH Academy in Abuja.
Uche Edochie is an Artist and Contemporary Painter
Uche Edochie was born on January 27, 1975 to Pete Edochie and his wife. He graduated from the University of Nigeria, Nsukka, where he studied fine and applied arts. Uche is a successful artist, contemporary painter, and writer, with several of his pieces auctioned from a range of 700 to about 9000 US Dollars.
He has had several exhibitions in Lagos, Nsukka, South Africa, Mali, Spain, France, London, and Switzerland. one of his major accomplishments is the designated portrait of the then president of the Federal Republic of Nigeria, Chief Olusegun Obasanjo.
Uche Edochie, who is married to Nkechi Nwosuigbo Edochie, was in September 2020 declared positive for Covid-19. He was subsequently moved for heart and lung rehabilitation at First cardiology center Ikoyi. His treatment and aftercare cost him more than six million Naira, most of which were generously footed for by his elder brother, Leo Edochie. What he initially thought was malaria turned out, to his dismay, to be the Corona Virus Disease.
Gene Edochie is an Architect and Photographer
Gene Edochie is an Architect, interior designer, and photographer. He is a managing director at Space Calibre LTD, a company focused on architectural designs, building, branding, and interior designs and renovation. Very little is known of his life outside work.
Yul Edochie is an Actor
The last child of Pete and Josephine Edochie was born on 7 January 1982, 13 years after the couple had married. Yul Edochie is currently 41 years old. He is an actor, director, voice-over artist, activist, and politician.
The University of Portharcourt graduate who studied Dramatic Arts delved into acting two years after his studies with his first movie, The Exquires. He got his breakthrough role in 2007 in Wind of Glory, which featured his brother Linc. Over time, Yul has become a significant and influential figure in the industry.
Some of the movies and TV series he has been involved in are Tinsel (TV series), About time (2018), The Funeral (2021), and Moms at War (2018), among others. Further expanding his instrumentality in the entertainment industry, the filmmaker opened a film academy in 2015 called "Yul Edochie Academy." The academy trains people to showcase their talent and achieve greatness in their relevant fields.
In the light of his political career, Yul Edochie was a gubernatorial candidate in Anambra state under the Democratic Peoples Congress (DPC) but lost the seat to Willie Obiano in 2017. Subsequently, he was appointed Senior Special Assistant (SSA) on Creative and Entertainment Media to the Anambra state government.
Josephine Edochie's last child also showed intentions of becoming Nigeria's next president in 2023 under APGA. However, in June 2022, he dropped the aspiration with the claim that his party did not have the capacity to win the seat.
Josephine and Pete Edochie Has At Least 12 Grandchildren
From the children that the celebrity wife has birthed with her actor husband, they have at least 12 grandchildren at the time of this writing. From her son Uche, Josephine Edochie has 3 grandchildren. Their first child, Enya, is autistic. He is 19 years old as he was born in 2004. Her other grandchildren through Uche are Zara and Kanye "West" Uche Edochie.
In the same light, Pete Edochie and his wife have 2 grandchildren from their son Linc and his wife Amaka Edochie. The children are Janinah Chiamaka Edochie and Giovannah Edochie. From Yul, Josephine is a grandmother of 5. The first 4 were birthed by Yul's first wife, May Edochie, while the last child was born by his supposed second wife, Judy Austin – a Nollywood actress.
Also, Josephine and Pete Edochie's other children have also added to the number of their grandchildren to count not less than 12, as reported. Despite this, there are chances that the couple may welcome several other grandchildren.
What are the Controversies surrounding Josephine Edochie's Life?
Pete Edochie's wife keeps a low profile. This would contribute to her ability to shield herself from controversies. Nonetheless, there are misconceptions about her identity. There are suggestions that instead of her, Rita Edochie is Pete Edochie's wife.
Inasmuch as the celebrity wife may have guided herself and there are no direct controversies, she has indirectly been involved in debates through her famous husband, Pete, as well as her son Yul. Here are the top controversies you should know.
1. Her Husband Allegedly Has a Kenyan Son
In 2013, Josephine Edochie's husband, Pete Edochie, was involved in a scandal for having a son, Ephy Saint, who was clearly not from his wife but from an escapade in Kenya sometime around 1988-89.
Ephy Saint is a model, actor, and photographer who was born on August 29, 1989. He officially declared to the press and public his relationship with the Edochie Patriarch after his mother had supposedly informed him of the actor's position in his life in his 20s.
Denying the allegation nonetheless, Pete referred to the situation as false and informed the media of the fact that he had never been to Kenya and couldn't imagine how he may have met and had an affair with the said mother. He stood his ground over the matter, emphasizing his lack of promiscuity.
Ephy Saint is quite a figure in Kenya known asides from the fame he has garnered from his modeling, acting, and photography. There are claims that he may not be associated with Edochie but used the veteran actor's name to gain publicity.
Her Son Yul Stirred Reactions After He Married a Second Time
In April 2022, Nollywood star Yul Edochie gave a shocking revelation that swept the whole nation. He said he had a child out of wedlock with Judy Austin, whose real name is Muoghalu Uchechukwu Judith. She is a Nollywood actress, brand, and social media influencer, as well as CEO of Judyaustin Boutique from Anambra state.
The last child of Josephine and former presidential aspirant went on to announce his proposed marriage to the said lady despite his long-standing marriage to the very beautiful May Aligwe.
Although Pete Edochie's wife never gave any in-depth comments in regard to her thoughts on the sudden marriage of her son, her other family members did not hold back their disapproval. Among the remarks made by Josephine's family as regards the second marriage of Yul was her husband Pete banishing the new wife from the family's home. This has further caused an outburst, especially by social media users, who mostly praised the family for not supporting Yul's polygamy stance.