Musa Danjuma (born: November 4, 1954; Age: 68 years old) is an influential Nigerian lawyer, billionaire businessman, and executive chairman of Comet Group of Companies with a net worth estimated at $10 million. He is also the youngest brother of Theophilus "TY" Danjuma and the ex-husband of Caroline Danjuma.
Musa has been in the public consciousness for different reasons, from working as a lawyer at Nigeria's Federal Ministry of Justice to working with companies such as Albeco International Limited, Songhai Petroleum Co. Limited, and Inter-Contractors Nigeria Limited. He is currently the executive chairman of Nigeria America Line (Line) and Comet Shipping Agencies Nigeria LTD and Tarabaroz Fisheries LTD, among other companies under the Comet Groups.
Summary of Musa Danjuma's Bio 
Full name: Musa Danjuma
Gender: Male
Date of birth: November 4, 1954
Musa Danjuma's Age: 68 years old
Ethnicity: Jukun
State of Origin: Taraba State
Nationality: Nigerian
Zodiac Sign:  Scorpio
Sexual Orientation: Straight
Religion: Christianity
Marital Status: Divorced
Musa Danjuma's Wife: Married 5 times (including Nkuri Danjuma, Pauline Danjuma, and Caroline Danjuma)
His Children: At least 8 children
Danjuma's Parents: Kuru Danjuma and Rufkatu Asibi
Siblings: Ty Danjuma
Musa Danjuma's Net worth: $10 million
Famous for: Owning chains of businesses and chairman of Comet Groups, being the brother of TY Danjuma, and ex-husband of Caroline Danjuma
Education: St. Batholomew's Primary school in Wusasa Zaria, Ahmadu Bello University, Zaria, Nigerian Law School, Lagos; Lagos Business School
The 68–Year-Old Musa Was Born in Northern Nigeria in Taraba State
Musa Danjuma was born on November 4, 1954, in Takum Local Government Area of Taraba State in the Northeast geopolitical zone of Nigeria. He is the last child of his parents, Kuru Danjuma and Rufkatu Asibi, and the youngest sibling of TY Danjuma.
Musa started his educational pursuit in Takum before his brother TY moved him to Zaria to attend St. Batholomew's Primary school in Wusasa Zaria when he was about 13. He also attended Ahmadu Bello University, Zaria in Kaduna State, before heading to Lagos to attend the Nigerian Law School.
All There is to Know About Musa Danjuma's Family
Musa Danjuma's Father was an Interstate Businessman
Kuru Dajuma, the father of Musa, was a farmer and a trader who was into selling products such as soybeans, beniseed, and salt. He would travel to states, including Benue, where Makurdi became his major place of sale at a higher price.
At the time, Musa Danjuma was younger and in school, so he was not very much involved in the business. However, he would oversee the stock, count, and make sure they were complete. In addition, he would help in ensuring that proper account was done.
Is Musa Danjuma TY Danjuma's Brother?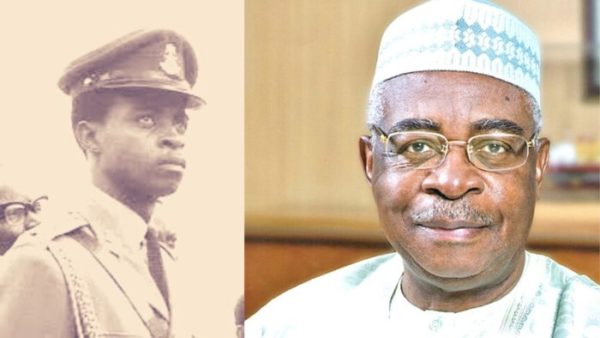 Theophilus, famous as TY Danjuma, is the older brother of Musa Danjuma. The brothers have a close relationship. In fact, it was TY who sent his younger brother to attend St. Batholomew secondary school in Zaria. According to the younger Danjuma, TY is his major source of inspiration and also acts as a parent to him.
TY Danjuma has maintained the name of one of the most notable men in Nigeria. He is a former Nigeria's Minister of Defence (1999-2003), Chief of Army Staff (1975-1979), and a retired Army Lieutenant General.
In addition, Musa's brother is also a billionaire businessman with an estimated net worth of $750 million. He is the founder of Nigeria American Line (NAL) and South Atlantic Petroleum. He also owns real estate and a stake in Notre Chemical Industries.
His Nephew Ishaya Danjuma is on the Board of Several Big Companies and is Married to Agbani Darego
Ishaya Marcel Danjuma is the son of TY Danjuma, nephew of Musa Danjuma, and the husband of former miss world, Agbani Darego. He attended schools in England, the United States, and Nigeria.
After that, he took several jobs under different companies, including Dominion Rice & Integrated Farms, NAL Cornet Group of Companies, Wheatbaker Investment and Properties, and Beverly Development and Realities.
Musa's nephew is at present on the board of several companies such as Central Realities and Pleaidex. He also has a career as a director of TY Holdings Limited and Unitrust Insurance Company Limited.
Musa Danjuma Has Reportedly Married Five Times
The brother of TY Danjuma, Musa, has been described as a serial polygamist and a divorcee. He is said to have been married five times and has been accused of having affairs with many women. Based on reports, his divorces are linked to infidelity.
In an interview, he claimed that women are his weakness, and he knows how to spoil them. He also opened up about having a good relationship with all the women he was married to. Whatever the case, here is what to know about some of his wives.
Musa Danjuma's First Wife, Dr. Nkiru, was From Eastern Nigeria and was also a Lawyer
The influential businessman was first married to Dr. Nkiru Nzegwu-Danjuma. She was a lawyer, poet, author, and businesswoman. She was the founder and Principal Partner of Johanam Chambers.
More so, Dr. Ngozi was a Barrister and Solicitor of the Supreme Court of Nigeria and a member of the Chartered Institute of Arbitrators, among other vital positions she held throughout her professional career.
Musa Danjuma and Ngozi's marriage only lasted a while before it ended in divorce after four daughters. Years later, in 2014, his ex-wife died of renal failure after surviving cancer.
His Marriage to Pauline Danjuma Also Crashed
Pauline, one of the wives of Musa, keeps a low profile. She has been described as curvy and beautiful. As much as she stays away from the public, her marriage to Musa is also not famous but what remains of certainty is that they divorced after a while.
Musa Danjuma was Married to Nigerian Actress, Caroline Danjuma
Born Caroline Uduak Abasi Ekanem, she later adopted the name of Danjuma as her last name after marrying Musa Danjuma in 2007. She currently answers the name, Carolyna Hutchings. Her marriage to Danjuma was the most high-profile of his marriages and led to 3 children.
However, like the others, it also ended in a divorce. The marriage crashed after almost 10 years in 2016. According to several reports, Carolina's divorce was because of infidelity on the part of Musa.
The actress, born to a Nigerian mother and a Scottish father, started her career in 2004 and appeared in films such as Stalker (2016), The Captor (2006), Missing Angel (2004), and Deadly Kiss (2004), among others.
Who Are Musa Danjuma's Children and What Are They Up to?
Musa Danjuma is the father of at least eight children. He had them from his different relationships, and while some are still much younger, a number of them have grown enough to join him in business.
He Has 4 Children with His First Wife
From the first marriage to Dr. Nkiru Nzegwu-Danjuma, Musa is said to have four daughters – Saratu, Asibi, Jennifer, and Jessica, who are all lawyers.
1. Saratu Danjuma Works at Musa's Company and is a Writer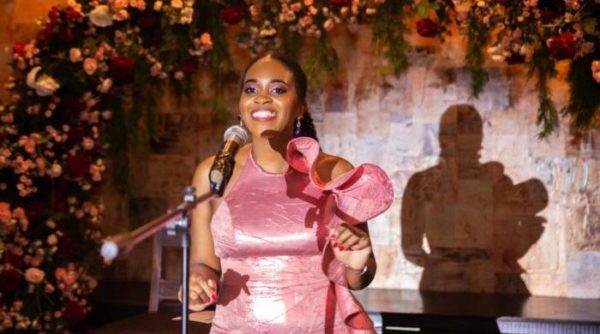 She graduated from Roedean School, UK, and the University of Bristol, where she studied Law. The daughter of Musa from his first marriage is currently a corporate and commercial lawyer.
Saratu worked with Johanan Chambers as a managing partner until she became the in-house counsel of Michnarry & Company Nigeria Ltd in 2018. More so, she is also a fiction writer and a poet who has written for Bellanaija. Saratu is currently a wife and mother who is supposedly married and answers the name Saratu Yakowa.
2. Asibi Danjuma was Named After Musa Danjuma's Mother and a Writer
Asibi, named after her maternal grandmother, is one of the eldest children of the business mogul, Musa. She was born in his first marriage to his Igbo native ex-wife.
Although sources report that she studied Law, her name has been linked to PHÍLOS. Before the company focusing on arts and artists, Asibi worked with organizations in North America. As a writer, she won the Bonsai Montez Press Writers Grant.
3. Jessica and Jennifer are Twins and Business Owners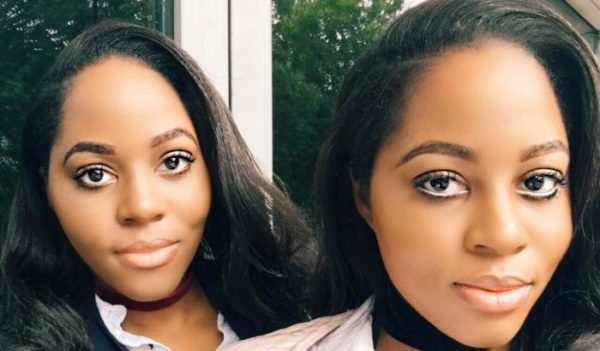 The twin girls were born to Musa and his first wife. They were born on November 20 as Jennifer and Jessica and now own a business called Marymaii. The business focuses on women's ready-to-wear clothes.
The Fashion Institute of Design & Merchandising graduates also run a personal blog known as Places to Go Lagos. They are as well YouTubers with a channel, Jenn & Jess!
Hamman is His Alleged Lovechild With Nnenna Ukeje
When he was younger, Musa reportedly had an affair with Nnenna Ukeje, a former representative of Abia State. The relationship reportedly led to a son named Hamman.
His 3 Known Youngest Children Were Birthed by Carolyna Hutchings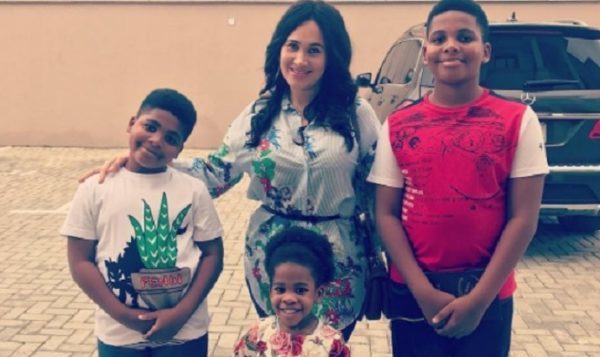 Famous as Caroline Danjuma, the Nigerian actress is the mother of Musa's three last children, two boys and a daughter named Elizabeth.
Her last child, a daughter, has been dubbed a miracle child as she was born with two holes in her heart, while her mother also suffered from fibroid while pregnant. Despite the ordeals, she survived.
What Is Musa Danjuma's Net Worth?
Musa Danjuma's net worth is $10 million (about ₦4 billion). He makes his wealth majorly from being a lawyer and a series of businesses ranging from oil to shipping, trading, real estate, and electrical instrumentation. Here are contributors to his net worth.
He Has a Successful Career As A Trained Lawyer 
Upon his graduation from the prestigious Ahmadu Bello University, Zaria, he went to the Nigerian Law School, Lagos, after which he was called to the bar. He currently holds an LL.B, BL. He has been described as an articulate lawyer with a great deal of experience in several organizations. He also served as a legal counsel at Nigeria's Federal Ministry of Justice in Lagos.
Musa Danjuma Has Worked With Several Big Companies Apart From The Family Business
Musa has great managerial skills and has worked with several companies besides seeing the strategic planning of the Comet Groups, which was founded by his older brother, General TY Danjuma. He added to his wealth with jobs at companies such as serving as a director with the following:
Albeco International Limited, Lagos
Songhai Petroleum Co. Limited
Inter-Contractors Nigeria Limited
He is the Executive Chairman of Shipping and Maritime Trade Under Nigeria America Line (NAL) and Comet Shipping Agencies Nigeria LTD
His older brother, General TY Danjuma, founded the company in 1979 when Musa was about 25 years old. He is now on the board of the company. The Nigeria America Line focuses on the shipping and maritime trade and transfers goods from one country to another.
At a point, it won patronage from Nigeria's National Supply Company (NNSC) to transfer some of Nigeria's government goods into the country. In addition, the company where Musa has been a board member for a long time became a member of the American West African Freight Conference (AWAFC).
On the other hand, Comet Shipping Agencies Nigeria LTD was founded in 1985 by TY Danjuma. The company was founded as an agent for NAL and has made more than 200 vessels in Lagos, Port Harcourt, Calabar, and Warri.
Caroline Danjuma's Ex-Husband is an Executive With Tarabaroz Fisheries LTD
Taraboiz Fisheries is a major part contributor to the wealth of Danjuma. The company deals with fishing with an established jetty at the Tin Can Island Port Area. The company, founded in 1984 when Musa was 30, has become one of the biggest in fishing in Nigeria. It maintains a regular trawling with about 10 ships and supplies different types of sea foods and its products.
Best Trade Nigeria Ltd
Still, under the Comet parent company, Best Trade was established in 1999 to breach the gap relating to food and beverages importation in Nigeria, mainly European and South African cuisine. It has a large client base among top hotels in Nigeria, such as Sheraton Hotel, Nicon Hotel, and several other hotels and supermarkets across Nigeria.
He is the Chairman of Tethys-Plantgeria
One other direct company under the chairmanship of Musa Danjuma is the Tethys Plantgeria Ltd Diving and Marine firm that began in 1991. The company's sole aim is to provide services in underwater engineering, diving operations, marine transportation and environment, offshore construction, and research.
Plantgeria Ltd is Another Initiative of Musa Danjuma
The trained lawyer has seen the establishment and growth of Plantgeria Ltd, one of the key companies under the Comet Group of Companies. He also chairs the affairs of the company that specializes in services in the oil and gas sector of Nigeria.
Musa Danjuma Has Been a Major Part of the Creation of an Electrical and Electronic Engineering, Consultancy & Services Company Since 1992
The executive chairman of Comet Groups, Musa, has been part of the creation of the sister company of NAL, Danelec, in 1992.
The company deals with engineering construction, consulting, design, and installation services and supplies other electricity products. The services of the company where Musa Danjuma plays a vital role as one of the top executives range from government, industries, and organizations to individuals.
He Earns From Real Estate With Landed Properties in Parts of Nigeria
According to the billionaire businessman, he is also in the real estate business with houses in some of the most expensive places in Lagos State, such as Banana Island, Victoria Island, Lekki, and Ikoyi.
Also, he has other properties in the capital city of Nigeria, Abuja.
Summary of How Musa Danjuma Makes His Wealth
legal counsel at Nigeria's Federal Ministry of Justice in Lagos
Served as a Director at

Albeco International Limited, Lagos
Songhai Petroleum Co. Limited
Inter-Contractors Nigeria Limited

Executive Chairman of Comet Group of Companies

Nigeria America Line (NAL) and Comet Shipping Agencies Nigeria LTD
Executive With Tarabaroz Fisheries LTD
Best Trade Nigeria Ltd
Tethys-Plantgeria
Plantgeria Ltd
Danelec

He is in the real estate business
How Musa Danjuma Spends His Money
The $10 million rich Musa is keen on spending on charities. In 2021, he announced his intention to start an organization that would help the less privileged and the disabled. The foundation would be erected in his hometown in Takum and Jalingo – the capital of Taraba State.
He intended to start the foundation with about 500 million Naira and send more money into it in the progression on time. In addition, Musa announced in an interview that he knows how to spoil the women in his life and was formerly a man with a special interest in cars until he started to focus more on buying landed properties.
While there is no insight into his list of cars and houses, some other things he spends on are some of his favorite designers, such as Angelo Galasso, Versace, Zilli, and the Billionaire. Also, he spends an average of $5,000 for a pair of wear. However, for a thing like shoes, he spends an average of $2,000 on a thing such as crocs.
List of How Musa Danjuma Spends His Fortune
Philanthropy and creation of 500 million Naira worth of a charity foundation
Women
Houses in different parts of Nigeria
Cars
Designer wears such as Angelo Galasso, Versace, Zilli, and the Billionaire
To round up, Musa gains attention for being a brother of TY Danjuma and a man who has been married five times, with Caroline Danjuma being the most famous and a Nigerian actress. Regardless of career success, the 68-year-old knows no bounds as he creates wealth through many sectors and boasts $10 million to place him among the richest men in Taraba State and Nigeria.
For being a man with chains on businesses to handle, there are chances that his net worth may increase over time. Also, he intends to pass the business ventures he and TY have built to their generations. Hence, the Danjuma family may be one of the most influential families in Northern Nigeria and perhaps the country.