Eniola Ajao is not married but has a 21-year-old child. However, the identity of her baby father has remained a mystery.
Eniola Ajao is one of the most beautiful actresses in the Nollywood industry. She came into the limelight with the 2004 movie Igba Aimo wherein she played the lead role and has since been climbing the ladder of fame and success. As a result of her success in the industry, it is not surprising that fans are curious to know about her love and relationship life.
Is Eniola Ajao Married to Odunlade Adekola?
It is well known that Eniola Ajao shares a close relationship with Odunlade Adekola, whom she refers to as her boss. This has, over time, sparked relationship rumors between the two. To seemingly give credence to this rumor, supposed wedding photos of the two were seen all over the internet, further setting many tongues wagging.
Nevertheless, it was later verified that the photos were scenes from a movie promotion they both featured. Yet, that seemed not enough for many as they continued to speculate that the two had something going on between them. To set records straight, Eniola has Ajao granted a couple of interviews where she reiterated that the relationship between her and Adekola is that of a boss and apprentice and nothing extra.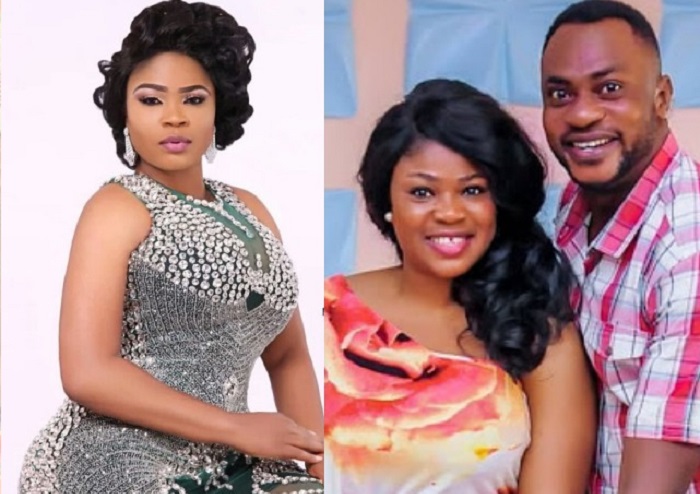 She expressed that she admires Adekola a lot because he is very talented in the things he does like singing, acting, producing, and directing, so, she sees herself as privileged to be one of the actors under Odunlade's tutelage.
According to the actress, many caucuses operate in the movie industry, so it is normal for some groups of actors to align with one another. She explained that Adekola is her role model because she has learned a lot from him, and he inspires her.
In conclusion, actress Eniola stated that her man knows Adekola Odunlade very well and does not complain about the kind of relationship they share. Moreover, she added that if she were a man, people would not be bearing such a rumor because she knows Adekola to be even closer to one of his other male apprentices, Tunde Owokoniran.
Does Eniola Ajao Have a Baby Father?
On 17th May 2022, actress Eniola Ajao took to her verified Instagram account to celebrate her grownup son, Daniel, as he clocked 20 years. The beautiful actress expressed her joy and pride to have Daniel as a son, and that words cannot be enough to describe how much love she has for him. She went on to shower him with praises and strong words of prayer.
Many of her fans were astonished because they couldn't believe she had a son, let alone one of a 21-year-old, as she had never talked about him before. Some even mistook the photos for prewedding shoots.
However, the mother of one has never said anything about the identity of her son's father, what type of relationship they shared, or what led to their separation. So, there is no information about Eniola Ajao's baby father, but definitely, she has one.
The Identities of Men She has Dated in the Past Remains a Mystery
Despite being a regular face on our TV screens, Eniola Ajao is known to be a very private person who likes to keep her personal life out of the public eye. She has never disclosed any of the men she has dated in the past. She has done well in keeping her private life out of media scrutiny.
However, speaking about her love life in a couple of interviews, the stunning actress revealed that she has been in a serious relationship for some years but did not reveal the man's identity. Instead, she described the mystery man as a good guy who understands all it entails to be an actress, which is why she has remained with him. She also added that the man is not in the entertainment industry.
According to Eniola, she earnestly hopes to get married someday, but that does not give room for her to quit her acting career. As much as she wants to get married and have children, she does not prioritize it over her career. Meanwhile, she admires a few of the actresses who have been able to keep it together and running, both on the home front and career, like Omotola Jalade Ekeinde.