Destiny Etiko's child is Chinenye Eucharia, whom she adopted in 2021 after meeting her at a public function in Enugu state. The two had a wonderful relationship for more than a year before things turned sour. 
Ms. Destiny Etiko is one of Nigeria's brightest movie stars. The young, beautiful actress from Enugu state has been featured in over a hundred Nollywood films, and aside from her impeccable acting skills and physique, the actress is also known for her great humanitarian works, particularly towards Chinenye Eucharia, her adopted daughter.  Here is all that went down between the two.
How Old is Destiny Etiko's Child?
Destiny Etiko's child Chinenye Eucharia is 18 years old. She was born on March 3, 2005, in a community in Enugu state. Not much has been revealed about Chinenye's background and siblings, but it is clear she has no famous siblings. Eucharia is a die-hard fan of Destiny Etiko, who got adopted by the actress after meeting her at a function.
Who is the Father of Destiny Etiko's Child?
There are no details about Chinenye Eucharia's biological father. But according to some sites, his name is Mr. Anibueze. He is an indigene of Enugu state, and it is not clear if he is alive or dead as his daughter has never mentioned his name in any of her posts or interviews. Eucharia's adopted mother, Destiny Etiko, is not married at the time of writing this post. Hence, she has no adoptive father.
Meanwhile, Eucharia's biological mother appears to be more popular than her father. This is because the young up-and-coming actress is always seen together with her biological mother.
How Chinenye Eucharia Became Destiny Etiko's Adopted Child
The Nollywood actress and screen goddess Destiny Etiko met her adopted daughter at a public function she attended in a community in Enugu state in 2021. Miss Etiko shared a video on her Instagram page where she encountered a young female fan identified as Chinenye Eucharia on the street who declared how much she loved her.
Chinenye has always shown her love for Destiny Etiko over the past years. She is one of the actress's strong fans on various social media platforms. She looks up to her as a role model and movie goddess.
Hours later, after fighting through security guards to meet her tv goddess, Miss Eucharia finally succeeded in getting in touch with Destiny, who later decided to take her as a daughter. After successfully locating Eucharia at her family house, Miss Etiko announced that she had adopted her as her daughter and would help her achieve her dreams in life.
Etiko's announcement changed a lot about Chinenye's life; she turned into an internet celebrity in less than one week and became famous on Instagram, gaining over 80k followers. Through her stepmother, Chinenye met the likes of Cubana Chief Priest, who offered her financial gifts. To cap it up was a chance to fulfill her dreams of being an actress as she got her first acting role in the movie "The Cab Ladies.
Destiny Etiko Child Photo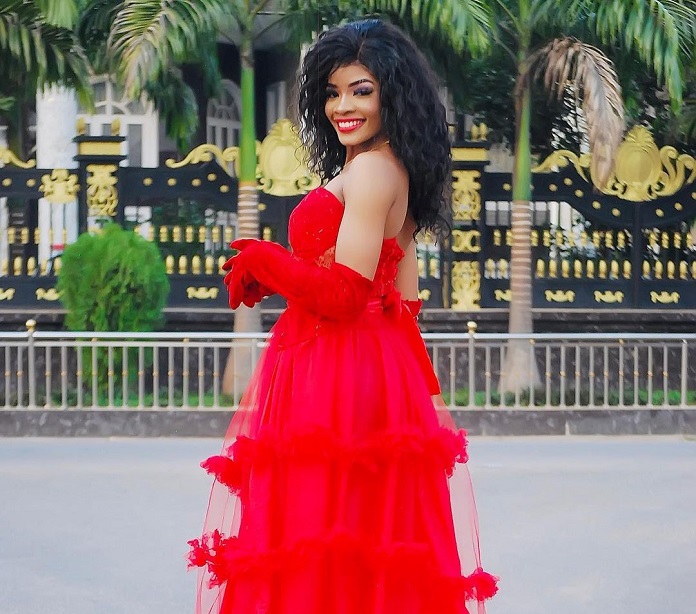 What Happened Between Destiny Etiko and her Daughter?
In December 2022, Destiny Etiko announced that she had severed all ties with her adopted child. She posted on Instagram that she was no longer responsible for Eucharia because the young girl had betrayed her love.
Etiko noted that her former adopted daughter Chinenye Eucharia did her
wrong despite all of the sacrifices she made for her to provide her with a good home. She then withdrew all the promises she had made to her, describing her as an ingrate.
The actress, however, held back from revealing exactly what Eucharia had done to wrong her. A survey on Chinenye Eucharia's Instagram page also suggests that Destiny Etiko is no longer following her.
Meanwhile, amid her troubled relationship with her daughter, the actress announced that she has decided to adopt her gateman's daughter. Destiny Etiko disclosed this in a trending post accompanied by her video with the baby on her Instagram page.
She said that the Hausa girl she had just adopted wouldn't be like her former daughter, Chinenye Eucharia, who, according to her, was wild, rude, disrespectful, ungrateful, and a backbiter.