Dahiru Mangal is a Nigerian entrepreneur who is most famous for owning Max Air and has a net worth estimated at $900 million. The 65 year-old Katsina State native, who was born on 3 August 1957, also has investments in oil and gas, importation, rice mill, and cement.
Mangal's story is that of rising from grass to grace. He kicked all odds to start from a little beginning as a truck driver and later became one of the richest individuals in Nigeria.
Summary of Dahiru Mangal's Bio
Full name: Dahiru Barau Mangal
Gender: Male
Date of birth: 3 August 1957
Mangal's Age: 65 years old
Nationality: Nigerian
Zodiac Sign: Leo
Sexual Orientation: Straight
Religion: Islam
Marital Status: Married
Dahiru Mangal's Parents: Alhaji Barau Mangal (father) and Hajiya Murja Mangal (mother)
Siblings: 4 – late Alhaji Bashir Barau Mangal, Alhaji Hamza Barau Mangal, Hajiya Zulai Barau Mangal, and Hajiya Yar Goje
Dahiru Mangal's Net worth: $900 million
Famous for: Max Air
Early Life and Education of Mangal
Dahiru Barau Mangal was born on August 3, 1957, to the family of Alhaji Barau Mangal. He was born in Katsina State – a northwestern state which is also regarded as one of the most populated states in Nigeria.
Mangal led a quiet early life and attended several schools in Katsina. For his primary education, the businessman attended Gafai Primary School, where he graduated in 1971 at 13 years of age. In his later life, Mangal headed to the Katsina Arabic Teachers College and graduated in 1976.
Dahiru's Parents and Siblings
The billionaire businessman's father is Alhaji Barau Mangal, while his mother was Alhaja Murjanatu Mangal. His father was a trader who imported goods into Nigeria. Based on reports, Dahiru learned most of his trading and importation techniques from his father. His mother, on the other hand, led a more quiet life before her demise in 2022 at 85 after a brief illness. Before the incident, Alhaja Murja was a resident of Kerau, Katsina metropolis.
Looking at Dahiru's siblings, the businessman is a brother to Alhaji Bashir Barau Mangal, Alhaji Hamza Barau Mangal, Hajiya Zulai Barau Mangal, and Hajiya Yar Goje. Alhaji Bashir was closer to Dahiru than his other siblings. Dahiru opened up about how Bashir was under him even while their parents were still alive.
Moreso, Bashir was the most famous of Dahiru's siblings. He was a businessman, Vice Chairman, and CEO of MAX Air. He was a father of five Before his death in 2022 after a brief illness.
How Much is Dahiru Mangal's Net Worth?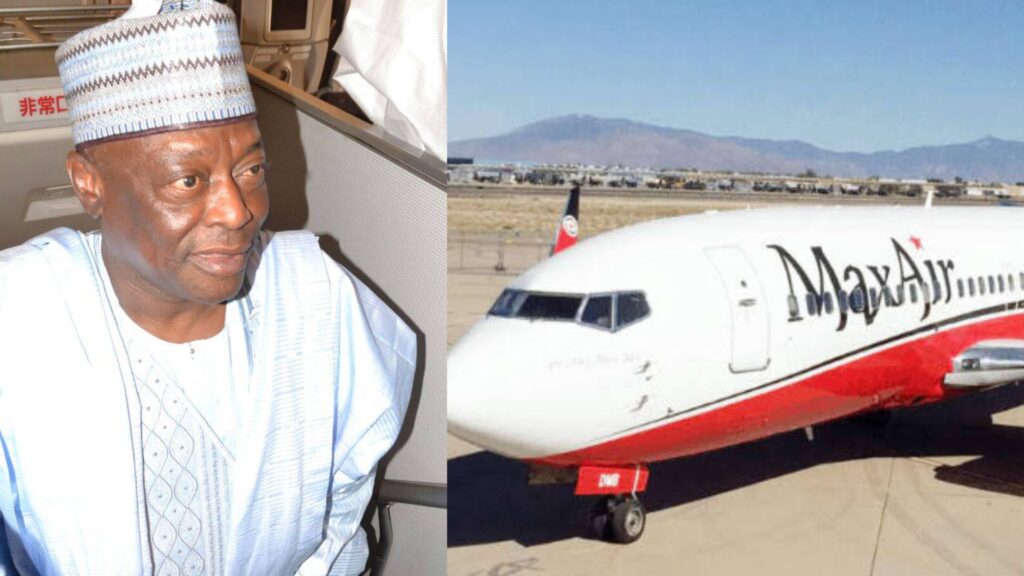 Dahiru Mangal's net worth is estimated at $900 million, which is translated to 414.3 billion in Naira. There are arguments from a few other sources that claim that the businessman's net worth could be worth as much as $1-$2 billion.
From what is known, the business tycoon has not given any exact amount with respect to how much he has made throughout the years. Yet, in only a business, he invested $600 million and also invested another ₦15 billion.
Whether going by the former or latter reports of his net worth, it is evident that he is one of the richest men in Nigeria. He has recorded his wealth from numerous businesses, including conveying goods within Nigeria and neighboring countries, importation, air, and being a shareholder in businesses that include oil and gas.
How Dahiru Mangal's Net Worth of $600 Million Accrued
He was a Truck Driver
Dahiru was young and trying to find his footing as a career man. This landed him a position as a truck driver. At this time, his income was not beauteous, but it marked the beginning of his earning, which would birth him a transportation business.
This also gave him exposure, and in no time, he made his way to later become a truck owner. Years down the line, he counts more than 1,600 specially built long-haul trucks, which expands his business venture.
These trucks convey goods, especially within northern Nigeria and as far as the neighboring countries, Niger!
While his income may not be known, the worth of a truck in Nigeria, according to the report, is at least ₦8 million. Since he has at least 1,600 trucks, it is safe to say that he must have spent at least ₦12.8 billion on all of them.
Dahiru Mangal Has Spent Years in the Importation of Goods into Nigeria
The importation business is one of the largest sectors in Nigeria. Mangal's father was into this same business, and along the line, the Katsina State native also took the route to start the business too.
One interesting aspect of this business is that it does not only import its goods but also those of others. Mangal's business has been surrounded by many controversies, and according to some notable sources such as Sahara Reporters, it is through these controversies that he gained grounds in importation as well as fortune.
According to one of the reports, he started with the importation of substandard goods, especially textiles from China into Nigeria. This business according to the allegations contributed to killing the textile industry in Nigeria while he counted his gains.
The report further expressed that the serial entrepreneur would charge within the range of ₦1.5m to ₦2.5m for 20-foot and 40-foot containers.
Max Air is a Major Contributor to Mangal's Net Worth
In 2006, Alhaji Dahiru founded Mangal Airlines, which metamorphosed into Max Air in 2008. The airline runs both domestic and international services and has been reported by Wikipedia to be the longest-serving international airline in Nigeria.
The company remains a major contributor to Mangal's wealth as it operates within 7 Nigerian States and foreign destinations in Saudi Arabia.
While his wealth through this company may be sketchy, it is a known fact that the airline business remains at the forefront of lucrative businesses within and outside Nigeria. Interestingly, he does not only sit as the founder of the company but also as its chairman.
Max Air has several expensive aircraft to its name. One of these airplanes includes the Boeing 737-300, which reportedly costs an average of $1.2 million. Other airplanes owned by Dahiru through Max Air are Boeing 747-400, which costs about $228 million, and Embraer ERJ-145, which is said to be about $2.7 million in Nigeria.
Max Air has gone beyond holding on to travels as it has explored the path of publication. In 2019, 11 years following its creation, Max Air launched an in-flight quarterly magazine called In-flight Magazine.
He Established a ₦15bn Rice Mill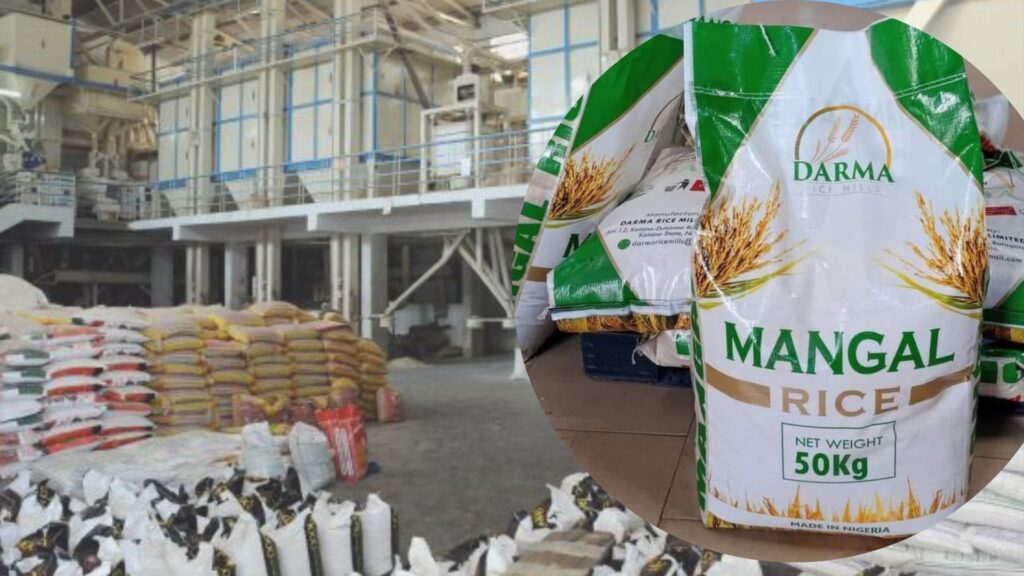 In 2019, Mangal started the construction of a rice company, Darma Rice Mills At the time, it was projected that the company would help in boosting Nigeria's economy and would create nothing less than 10,000 jobs.
The company ushered in 2023 by producing about 5,000 bags or 120 tons of rice daily. This would then be distributed to different parts of Nigeria. At the time the company started, it was worth which is worth ₦15 billion. Certainly, and in the progression of time, it may be worth more.
He is the Chairman of AFDIN Holdings
Another major contributor to Mangal's wealth is AFDIN Holdings. The company has pushed itself to explore different sectors in terms of business.
Some of the companies under it include construction, petroleum services, real estate, clearing, freight and forwarding, importation, and textile and conglomerates. Also, according to sources, the businessman owns a football club called AFDIN FC.
While he may have earned a lot from all of these businesses to make him one of the richest men in Nigeria, there are no vivid details about some of them. In any case, we have been able to compile other details about some of his businesses under AFDIN Holding and how much they are worth.
1. AFDIN Petroleum LPG
This company is a chain of Gasoline stations in many parts of northern Nigeria. Alhaji Dahiru Mangal presides as the chairman of the company.
While his exact earning through the company may be sketchy, it is a fact that the company is worth millions of Naira. It is also one of the biggest storage plants in the northern region of Nigeria.
2. AFDIN Construction 
The routes of Mangal's business ventures saw him create a leading construction company in Katsina State. However, its services are not confined to the State alone.
The company prides itself in the construction of roads, houses, and bridges, to say the least. So, this leaves us with the question of how much this company may have added to Dahiru's net worth. Well, the construction of roads in Nigeria is worth millions.
According to a report, World Bank stipulates that the cost of constructing 1 kilometer of road is about ₦238 million. While he may have received lesser than this price since there is room for a bargain, this figure is more or less a benchmark that shouldn't be surpassed.
Away from road construction, the entire civil engineering part that the AFDIN construction company has fixed itself in is lucrative in Nigeria. For instance, building only a house in Nigeria runs in millions. This is a similar case with respect to building bridges – another business under AFDIN Construction.
Well, the list of this aspect of Mangal's business venture continues to run. The Katsina-born business mogul owns a real estate company. Perhaps, using the services of AFDIN, he may have built many of the houses he owns. This would automatically cut costs, and by extension, he will make gains that will undoubtedly count toward his net worth.
He Sits on the Board of Several Oil and Gas Companies
Dahiru Mangal has invested in several companies and has served as a board member of some of these leading companies. One among the several is MRS Oil Nigeria PLC – a company with a leading position in the Nigerian oil industry.
The 65 years old businessman was appointed to the board of MRS on March 20, 2009, at the age of 52. He served as a director on the board. However, on November 17, 2017, he resigned from his position as a non-executive member.
As in the case of many companies that Mangal has ever been involved with, it is difficult to ascertain how much he has made over the years. Regardless, MRS is worth billions of Naira, and Mangal has both contributed to and enjoyed the earnings of the company throughout his years as a director.
Another top company that Mangal has been involved in is Oando Plc. He was a major shareholder in the multinational energy company. He owned the shares for about 7 years, and before his exit, his share unit was 1,968,452,614 before he sold it to Leaf Investment & Realtors Limited.
The details of this deal were not released, but according to The Whisler, it may be worth around ₦10.4 billion since, at the time, the company's shares trades at 5.4 Naira.
His Mangal Industries Ltd Signed a $600 Million Deal for a Cement Plant
Mangal leads himself to different routes as far as business is concerned. In 2021, his company, Mangal Industries Ltd, reached a new phase through a $600 million worth agreement with a Chinese company, Sinoma International Engineering.
The deal was for the construction of a cement plant and a 50MW capacity power plant in Kogi State, north-central Nigeria. At the time the deal was signed, it was projected to be completed in 2024 and would become one of the few cement production companies in Nigeria and West Africa.
Dahiru Mangal's Other Assets
Houses and Landed Property
The businessman owns houses across Nigeria, especially in Katsina and the Federal Capital Territory (FCT) Abuja. While the exact number and worth of these properties may have been revealed to the public, these properties may be worth millions of Naira.
Regardless, he had a property tussle in 2021. The property in Maitama, Abuja, was invaded by hoodlums, and tenants were forced out. The property had important occupants, including a first-generation bank.
Prior to the forced exiting of occupants, a court judge had declared Mangal the owner of the property. However, a report claimed that National Board for Technical Education, NBTE claimed to be the rightful owners, and this led to the forced exiting of occupants.
Dahiru Mangal's Cars
The Katsina-born former truck driver has several cars to his name. Even though there is no certainty as to the exact number of personal cars that he owns, he may have several expensive cars.
Away from his personal cars, Mangal drew attention when he donated over 100 vehicles ahead of the elections and in support of Mohamed Bazoum.
Other Ways Dahiru Spends His Fortune
The Katsina State native spends his fortune in numerous ways, and philanthropy remains at the top – or at least known to the public.
In his bid to help sustain and grow education, he donated 1 billion Naira to Yobe State during its Educational Appeal Fund Raising. Also, in 2020 at the time when Nigeria and several parts of the world were hit with COVID-19, Mangal donated 100 million to the virus' emergency response committee in Katsina State.