Seyi Makinde's wife is Engineer Tamunominini Olufunke Makinde, and they have three children. Their union is blessed with two girls and a boy: Tobi Makinde, Feyi Makinde, and Tayo Makinde.
Mrs. Tamunominini Makinde is an Ijaw woman from Rivers State, Nigeria. She is a native of the Kalabari kingdom of Buguma in the Asari Toru Local Government Area of Rivers State. Mrs. Makinde is married to Seyi Makinde, the executive governor of Oyo State, and has three children. Although there is limited information about Seyi Makinde's wife and children, this piece unveils all there is to know about Seyi Makinde's wife and children.
Seyi Makinde's Wife, Tamunominini, is an Engineer by Profession
Tamunominini is not part of those women who leave their careers and depend solely on their positions as the first lady. Mrs. Makinde is well-known not just as the governor of Oyo State's wife but also as an intelligent and skilled engineer based on her first-class degree.
She has a few accomplishments on her own. In addition, Mrs. Makinde received a double first-class honors BBA/MBA degree from Thomas University in Houston, Texas, in the United States of America. In addition to her duties as a wife, mother, and first lady, Mrs. Makinde is also philanthropic and renowned for her sympathy for the weak, particularly women and children.
She Has Been Seyi Makinde's Wife for Over 26 Years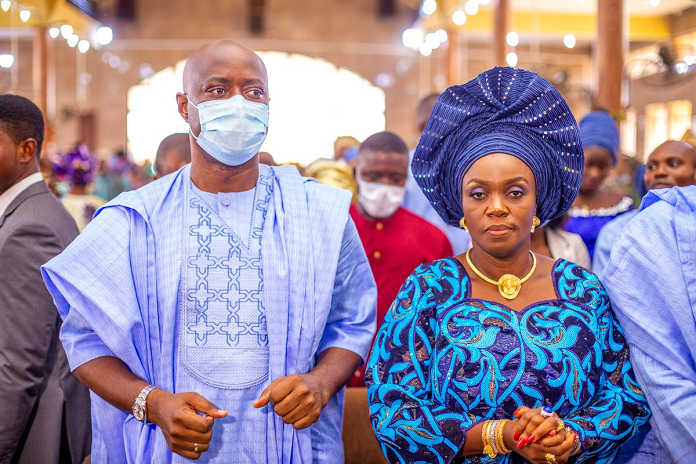 Seyi Makinde, the executive governor of Oyo State, and Mrs. Tamunominini Olufunke Makinde have been married for over 26 years and have been blessed with three children. She has been a good and supportive wife to her husband as he, Governor Makinde, has succeeded thanks to her love and encouragement.
Seyi Makinde met his wife Tamunominini during his service year in Port Harcourt in around 1989. They dated for over seven years before eventually getting married to each other sometime in 1997. Theirs is a marriage born out of friendship and love. The love and friendship are still seen in their marriage today after over 26 years of being together.
Their Marriage Produced Three children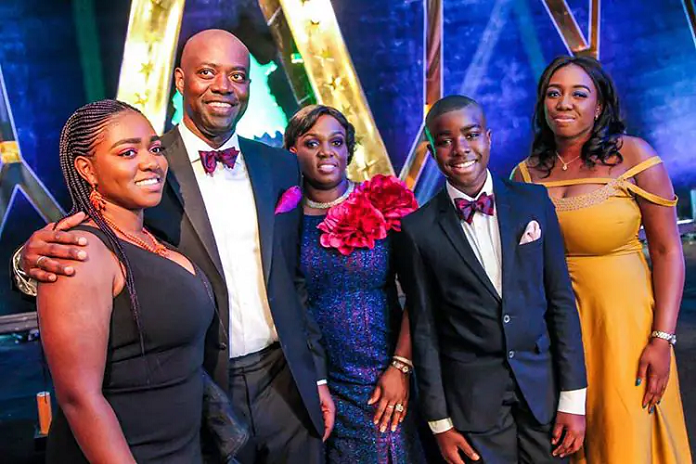 Seyi Makinde and his wife have three children. They welcomed their first child, Feyi Makinde, in 1998. They initially wanted to have two children, but Mrs. Makinde insisted on a third child since the first two were girls. Finally, they had a third child, and as God may have it, it was a boy.
Feyi Makinde is the eldest of the children. Seyi Makinde agreed that he wanted to name his first child Seyi after him, but it was a girl. He simply changed the first letter of the name from S to F and named her Feyi. Feyi studied in a Business School in the United States. She currently works as an Analyst in the United States.
Tobi Makinde and Tayo Makinde are the other two children. Their dates of birth are unknown as there is little information about them. Seyi Makinde and his wife have done a great job keeping their children out of the spotlight. In an interview, Seyi revealed that they are his children who were birthed in the United States. Feyi was born in a government hospital in Port Harcourt. Also, he recorded their deliveries as he was opportune to witness their deliveries.
All their children grew up and reside in the United States; they study and work there. Seyi Makinde and his wife have been great parents and role models to their children. They are Christians, and so bring them up with the fear of God. With regards to the US environment that doesn't allow beating children, Makinde said that they had to instill good morals in their children and constantly remind them of these.