Kate Henshaw has remained single ever since her marriage hit the rocks in 2011. The star Nollywood actress was for 12 years married to a British man named Rod Nuttal.
Henshaw joined Nollywood way back in 1993. Being one of the long-standing actresses, she has gathered huge fame and success in her career, and as such fans never cease to ask questions about everything in her love life. The award-winning actress played one of the lead roles in the recently highly acclaimed Nigerian movie, Blood Sisters. Let's find out more about what saw the end of her marriage
Is Kate Henshaw Married?
One of the heavyweights in the Nigerian film industry, Kate Henshaw was once married but is now divorced. In 2011, the actress got the media's attention in a different dimension following the crash of her 12-year-old marriage. The union did not stand the test of time as the couple began to accuse each other of adultery.
Rod Nuttal was Kate Henshaw's Husband Before Their Marriage Ended in 2011
Rod and Kate met and got married in a white wedding ceremony in 1999. Details about how and where the couple met are not public knowledge. Their marriage seemed to be a rosy and peaceful one and was considered one of the longest celebrity marriages in Nigeria. However, this was not until different cases of infidelity from both sides began to surface.
According to speculations, Rod was having an affair with his secretary, Angela Gordons. Kate who was already suspecting that her ex-husband was cheating on her and so decided to throw him a surprise visit at his place of work.
Meanwhile, earlier that day, she had already told her husband that she was going to a movie set in Lekki, but then unexpectedly showed up at his office and met her amazement- she caught her husband and his secretary redhanded in compromising positions. The consequence was an immediate official divorce.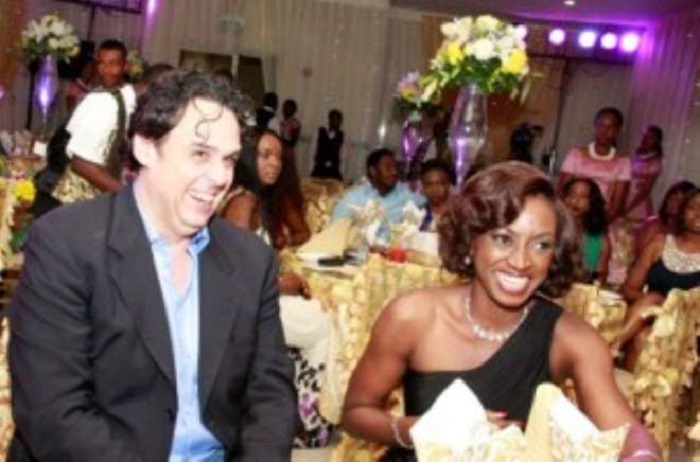 Another story has it that the couple got divorced as a result of infidelity from the side of Kate. Rod reportedly accused Kate of having affairs with several politicians and famous people in the entertainment scene. However, the fact remains that no one knows for a certainty what actually led to their divorce, but the ex-husband and wife ended up citing irreconcilable differences.
Rod Nutall is a Business Executive
Asides from the fact that Rod Nutall is of British nationality, it is quite a task to trace his roots and family information because he does not share any of them publicly. Rod was not in the limelight prior to his marriage to the legendary actress and so is best recognized as Kate Henshaw's estranged husband.
Nevertheless, records have revealed that the British Nigerian-based man works as the Managing Director and CEO of Ledrop Nigeria Limited. The company has interests in the importation, marketing, and distribution of premium Spirits in Nigeria. It is a major distributor for Jack Daniels and Piper Heidsieck Champagne.
Kate Henshaw's husband likes to live a private life so there are no details about him especially since he called it quits with his ex-wife Kate. However, it is reported that he is now remarried. According to reliable sources, she settled down with the same woman she was accused of having affairs with while he was still married to the actress, his secretary Angela Gordon.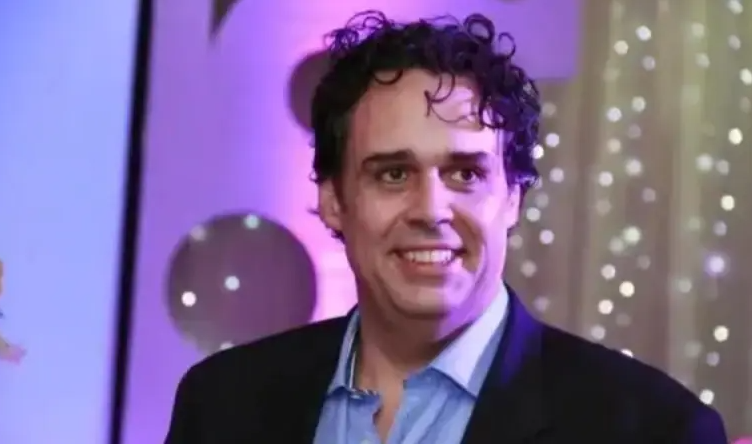 It is not reported exactly when she remarried but the man has seemingly moved on completely with his life from the alleged infidelity saga which saw the end of his marriage with the actress. Since his divorce from Kate, many have been wondering what is up for Rod as he hardly shows up for any social gathering
The British millionaire businessman made a surprise appearance at a launch party of Jack Daniels Sinatra select, an ode to the lifetime friendship between music legend, Frank Sinatra and Jack Daniels brand held at Victoria Island, Lagos. Rod looked like a very happy man at the event as he appeared with his wife Angela in a very exciting look. People were surprised to see him after long years of being totally out of the eye.
Kate Henshaw's Response and Reaction Towards Her Divorce
Kate Henshaw displayed a calm attitude towards the whole divorce crisis and took her time before she ever spoke about it. She was not in a hurry to give details to the media and even when she eventually did, she tried not to badmouth her ex-husband.
According to the actress, there were really some great times in her previous relationship with Roda for which she is very grateful. She believed that everything has its place and time and happens for a reason that she sees as the better.
Kate stated that it is normal for a relationship to break and it is okay so long as nothing terrible happened to her in the course, after all some people are harmed in relationships. She believed that it is better to begin a new thing than to rewrite an old wrong. Hence, she accepted the situation and has since moved on with her life. To her, that was only a circumstance and not a determiner of her life.
On his own side, Rod Nuttall simply went into the blues after the divorce and the public didn't hear his own side of the story regarding what actually led to their divorce.
Meet Gabrielle Nutall, Kate Henshaw's Daughter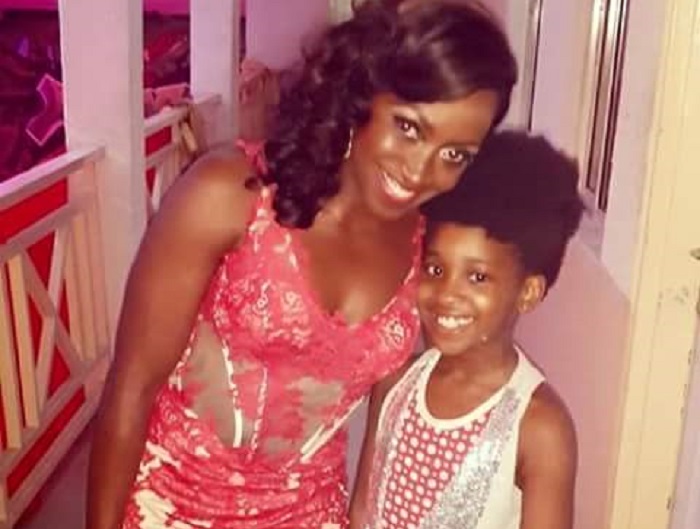 Actress Kate Henshaw's marriage with ex-husband Rod Nuttal produced only one daughter – Gabriella Nuttal. Ella was born a year after her parent's marriage – 2000, but her exact birthdate is not known.
Following the divorce, Kate became more concerned about her daughter than she was about herself. This was because she understood the fact that children are the ones that suffer the more as a result of fights between parents.
Hence, the actress vowed to sacrifice anything it would cost in order to give her daughter the best she needs. According to Kate, her daughter remains one of her most significant achievements in life. Also, part of her decision was to keep Ella very far away from the media, hence, there is no single information about her in the public space, not even her photo.
She explains that she does not want a public life for her daughter, rather, when she grows up, she will by herself choose her own path of career
Kate Henshaw is Single at the Moment
According to the actress, she has since her divorce continued to divert her love for men directly to her daughter. She claims to not have the time to hang around and out with men as she has many goals and dreams to achieve. One of such is her fitness goals.
Kate Henshaw is a fitness enthusiast, she aims to always remain fit and sexy and is among Nigerian celebrity single moms who look even hotter than many single ladies.
Currently, Kate Henshaw has no man in her life and that does not in any way affect her ambition or the kind of person she is.