To forget Burna Boy when mentioning significant names in the Nigerian music industry is to spoil arguments of serious proportions with his esteemed fans and entertainment enthusiasts. The reason will not be distant from the fact that Damini Ebunoluwa Ogulu, better known by his stage name Burna Boy (Odogwu), has worked hard to make his way not just to prominence but also into the hearts of people with his music and his personality. He is associated most with the music genres of reggae, pop, and afrobeat. He dubs his brand of music 'Afro-fusion' and prides himself as the 'African Giant' who in 2021 became one of the only 4 Nigerians ever to win Grammy Awards.
Burna became a name in the Nigerian music industry in 2012 after releasing Like to Party – the lead single from his debut studio album L.I.F.E. Today, he arguably has become the toast of the moment for winning the BET Awards, Best International Act category, for three consecutive times, among other accolades. As much as his career is of interest, so does his private life, including where he is from and who his parents and siblings are.
Profile Summary of Burna Boy
Full Name: Damini Ebunoluwa Ogulu
Date of Birth: July 2, 1991
Age: 32 Years Old
Place of Birth: Port Harcourt, Rivers State, Nigeria
State of Origin: Rivers State
Profession: rapper, singer, dancer, and songwriter
Popular Tracks: Ye, Dangote, Anybody, Odogwu, Monsters You Made, Wonderful
Burna Boy is From Ahoada, Rivers State, Nigeria
The question that has been asked many times since Burna became a renowned person is: "Where is Burna Boy from?" For many people, Burna Boy is of Yoruba extraction from the South Western part of Nigeria. However, contrary to this popular thought, he hails from Ahoada, a town in Rivers State in the Southern part of Nigeria.
He was born in Ahoada on July 2, 1991, and spent his early years and attended Montessori Primary School in Port Harcourt. He later relocated to Lagos, where he attended Corona Secondary School, Agbara, Lagos. Burna then proceeded afterward to London to continue his studies but later dropped out. In 2011, he began the music career that has seen him become one of the best musicians in Nigeria.
Rivers State is also home to many artists such as Duncan Mighty, Mr. 2Kay, Ric Hassani, and Muma Gee, among others. The State has, at many times, shown support to the career of Burna Boy. After winning the Grammys for his Twice As Tall album, the State governor presented him with land in a GRA and an undisclosed amount to start building. The State has also bestowed on him the title of Distinguished Service Staff – the second lawfully recognized honor in the State that is also shared with the deputy governor of the State.
His Grandfather Was Fela Kuti's First Band Manager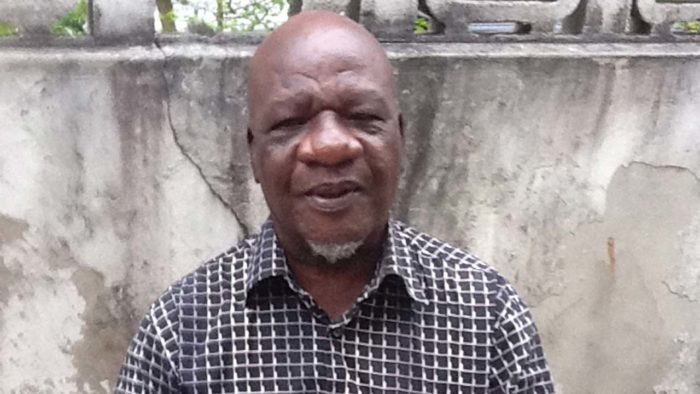 Burna Boy's family is associated with fame and music since the 1950s when his maternal grandfather Benson Idonije began writing about jazz-related articles for several publications. He was one of the most renowned music critics who was also a broadcaster and one of the pioneering workers of Radio Nigeria 2. In addition to all of these, Mr. Idonije served as Fela's first manager, seen as the most informed Jazz music analyst in Nigeria and the writer of Dis Fela Sef!
His Father, Mr. Samuel Ogulu, Worked at a Welding Company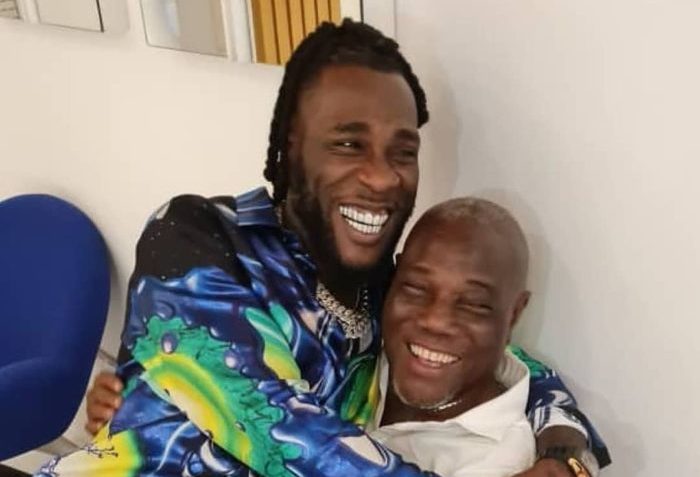 Information about Burna Boy's father, Mr. Samuel Ogulu, is quite scanty. His life can best be described as a very private one. However, he is said to have worked as a manager of a welding company in River State. Mr. Ogulu birthed Burna Boy as the only male child among two sisters.
With all that is known about the singer, many sources have claimed that Burna Boy may be related to one of the greatest African acts Fela Kuti. Others have gone as far as adding that Burna Boy could be the biological son of Fela. This claim, however, does not have an iota of proof.
His Mother is His Manager and Allegedly a Former Fela's Dancer
Sources say Bose Ogulu, also known as Mama Burna, was a dancer for the late afrobeat legend, Fela Kuti. She worked as a translator for The Federation of West African Chamber of Commerce and as a language and music teacher at different times. As her son launched into music professionally, she took up the position of his manager. Although she took a break in 2014, Bose resumed her managerial duties in 2017.
In addition to being his manager, she is also said to be the CEO of Spaceship Collectives, a conglomerate name for Spaceship Records and Spaceshift Music and Publishing. Burna Boy's mother has supported his dream to become a singer right from the time he was little. When he decided against continuing with school, she helped secure an intern job for him at a radio station.
Burna Boy's Sister Ronami is His Personal Stylist
Ronami is Burna Boy's immediate younger sister. She is the brain behind his wardrobe and unique looks; you can call her his personal stylist. From his post on Instagram after winning the 2021 Grammy Award, he hinted that she is a first-class graduate of Finance. Asides from that, nothing much is known about Ronami in the public space.
His Youngest Sister, Nissi, is an Upcoming Musician
Nissi is the last of the three children of the Ogulu's. She is based in London and a graduate of Mechanical Engineering. Like her brother Burna Boy, Nissi has a thing for music. She also enjoys the privilege of having her mother as a manager. The singer has to her credit some songs, which include Ignite (2020), Judi (2020), Move (2020).
Nothing reveals if Burna Boy wanted to do anything other than music, but he developed an interest in music while in secondary school. Consequently, he started a music band and performed at concerts. Apparently, the passion for music consumed him because he discontinued school to focus on music.
Burna Boy Revere Some Persons As His Family in Music
Many factors gave Burna Boy the push to rise to where he now sits in the Nigerian music industry today. According to some sources, he drew his earliest inspiration and the love for music from his grandfather, who had a direct connection with Fela. This may offer a good explanation for the afrobeat flavor of his music. More than that, he has a special spot for the Afrobeat legend, Fela Kuti, whom he reckons with deference as his greatest inspiration and perhaps his father in music and even has the music legend's tattoo.
Like Fela Kuti, he was inspired to use his music to talk about the existential problems and challenges which the common Nigerian always have to grapple with. In the present-day music industry, Wizkid is often regarded as a major competitor of Burna. Regardless, he claims that Wizkid is not a competition but a colleague, friend, and brother. In addition, he has also identified with many artists he has collaborated with in the US as his 'brothers' whom he's bringing back home through music.
Many people have contributed towards the immense success of the career of Burna. Although they may not be regarded as his biological family, they may be his family in the music industry. Some of these acts include Sean 'Diddy' Combs, who identifies with Burna as his brother. Other contributors to his accomplishments in music are Meji Alabi, LeriQ, and Timbaland.
Major Songs and Albums That Have Contributed To His Fame
Albums 
L.I.F.E (2012)
On a Spaceship (2015)
Outside (2018)
African Giant (2019)
Twice as Tall (2020)
Singles 
Kilometer (2021)
Way too Big (2020)
Monsters You Made (2020)
Odogwu (2020)
Pull Up (2019)
Gbona (2018)
On The Low (2018)
Ye (2018)
Rock Your Body (2017)
Won Da Mo ft. D'Banj (2013)
Like to Party (2012)
Some Awards and Recognition of Burna Boy
Although his career in music spans only about a decade, Burna Boy has to his credit an appreciable number of awards, nominations, and other achievements. Some of the major ones include:
Nigeria Entertainment Awards – Best New Act of the Year (2013)
MTV Africa Music Awards – Best New Act (2014)
Soundcity Awards – Song of the Year (2018)
Soundcity MVP Awards Festival – Listener's Choice (Ye) (2019)
MTV Europe Music Awards – Best African Act (2019)
BET Awards – Best International Act (2020)
Grammy Award – Best Global Music Album (Twice As Tall) (2021)
RIAA Certification in the USA for single Ye.
MCA Certification in Canada for On the Low.
NPVI Certification of Gold in the Netherlands for album African Giant.