JAMB regularization is a technique provided by the JAMB to check a candidate's admission status with the information provided by the candidate to a university. You can check your status through different means, including the Jamb portal and App.
The board is recognized to be in control of the procedures involved in student admission into any Nigerian tertiary institution. The regularization mechanism aims to remove any type of irregularity in the data of applicants awarded admission by a tertiary institution. The board's regularization procedure does not just apply to applicants from public universities, but also to accepted students from private universities.
What is JAMB Regularization?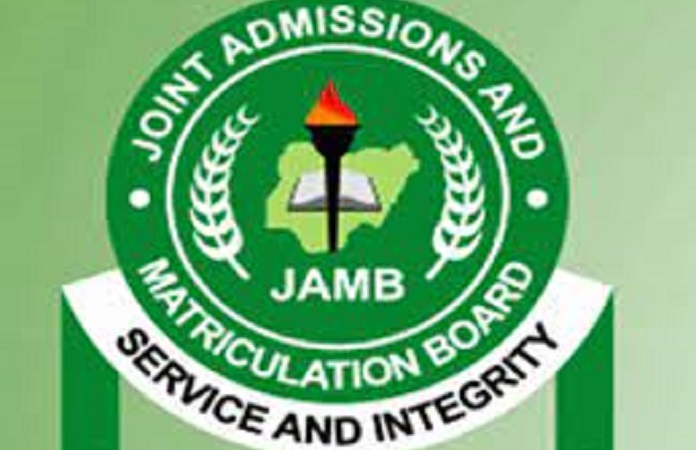 Regularization is the procedure through which the Joint Admission Matriculation Board (JAMB) ensures that the Board confirms applicants' current admission data with the institution that gave admission to such individuals. This is accomplished via the use of their database. This is done with the intention of either allowing one gateway of admittance by straight entry or proceeding for service.
The reconciliation of your admission between your institution and JAMB is referred to as 'JAMB regularization.' On the JAMB website, regularization is sometimes referred to as 'illegitimate admission condonation' or 'the late application method.
Importance of The Regularization Process
People get JAMB regularization for a variety of reasons. Regardless, regularization is intended for the following purposes:
This enables applicants who have been admitted but have no previous record with JAMB to register on the portal
The goal of regularization is to guarantee that JAMB gets your most recent admission details, which correspond with your admission/registration record at the institution that gave you admission
The regularization process helps to eliminate the case of 'I was offered admission, but I don't have a JAMB admission letter.'
What is JAMB Regularization Admission Letter?
The board's regularization admission letter is the confirmation from the board on the offer of admission to a candidate who has gone through the process of regularization. The regularization process must be completed before the board can offer an admission letter to any candidate. The candidate's JAMB registration number comes with the letter of acceptance. This number will be used by the candidate when they go to school.
Who Needs the JAMB Regularization?
The following categories of candidates need to regularize their admission with JAMB.
Newly admitted candidates
These are those newly admitted candidates with JAMB registration numbers who don't have JAMB admission letters. They are to go through the regularization process to be able to obtain the admission letter.
Admitted candidates without JAMB registration
Any admitted candidate without JAMB registration needs to regularize admission details with the board to obtain an admission letter and registration number. Another category of admitted students who need the regularization process are those offered admissions through means that don't require a JAMB registration number, like pre-degree.
Admitted candidate through the change of admission letter
These are candidates admitted with an admission letter bearing a different course or the institution name from the institution that offered the admission. As long as a candidate has applied for a change of admission letter, such admitted candidates are required to be regularized by the board.
How to Create JAMB Profile For Regularization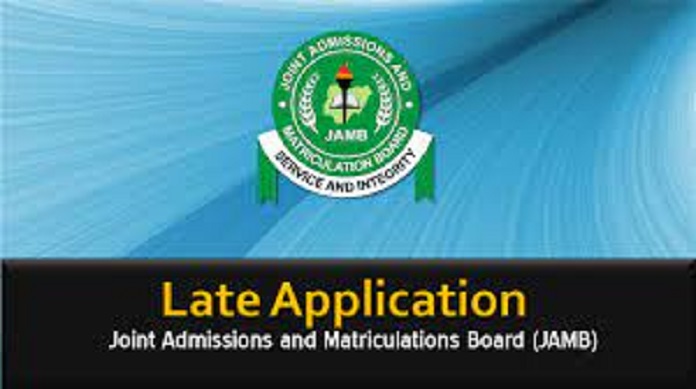 Creating a Jamb profile is quite simple; those who are having difficulty will be able to figure it out with this one step. Before proceeding with this step, ensure that you have established an email account; if you already have one, then you can use it.
Log in to the JAMB e-facility portal or click here
Scroll down to the section with 'create an account' and click on it
Fill in your email address correctly in the provided space, and provide other details requested
The email address will receive a verification link which will be used to confirm the email for creating the JAMB profile
The verification link will redirect you to the JAMB page, where you will be asked to fill in some personal details before signing up
The email provided serves as the username and then you will create a password to log in
At this point, the candidate has fully created a JAMB profile with the e-facility portal, and can now request to regularize the JAMB profile and other important aspects of the JAMB profile.
How Much is JAMB Regularization?
Admitted candidates are to pay N5,000 for regularization, but most of the time, additional charges from cyber cafes or bank commissions may be applied. If you want to use another payment method, such as an ATM, cash at the bank, or Quickteller, please have the transaction ID handy as it will be needed. Your payment status will be shown in the 'My Payment Section.' Following payment, you will get an SMS and an email with your unique transaction identification and payment status.
Once the payment is completed, the following information will be required to be provided:
Exam year
JAMB registration
How to Check JAMB Regularization Status
Aside from the previously mentioned category of people who need to regularize their admission with JAMB, it is important that all admitted students check their regularization status. This will help them identify on time if they need to go and regularize their admission with JAMB or not.
Below are different ways to check the regularization status of the examination board
How to Check JAMB Regularization Status Using the JAMB e-Facility website
Log in to the JAMB e-Facility website or click here
Assess the website with the email used during registration and input the verified password
If you have not registered on the website, click here to register
Scroll to the section with 'Print Admission Letter' and tap 'click here to proceed'
Input your JAMB registration number
Tap the 'check admission status' and wait for your details to be displayed
You will see details like the course of study, your photograph, and your names. When you get an accompanying message that says 'No Admission Offered Yet' then you need to regularize your admission with JAMB.
How to Check JAMB Regularization Status Through the Use of JAMB Indemnity Form Link
With this method, you won't spend time confirming your status if you can check in to your JAMB profile straight away. Remember how you printed a paper after you were regularized that you were to submit to the school? This is known as the 'indemnity form.' Although it was produced for you by the JAMB office or CBT center at the time, you may still reproduce it if you can follow some steps that will be provided.
This time, you'll go to your profile's indemnity forms link and verify the approval status right there. Follow these steps to check on the progress of your regularization approval through the link in your Indemnity Form.
Visit the JAMB e-Facility portal or Log in using the email address used during registration on the website, likewise your password
If you are using your mobile browser, switch it to desktop site format or use a computer
Navigate to 'My Indemnity Forms' on the left side of your website (dashboard), and click on it
At this point, you will see two links, one is 'Print Indemnity Form' and the other is 'Check Admission Status'
Select 'Check Application Status'
If the request replies are not yet approved, you will have to regularize your JAMB admission again.
Checking JAMB Regularization Status VIA JAMB Mobile App
JAMB has created an Android and iOS app that allows applicants to monitor their admission status and complete CAPS activities. Using your mobile application, you may check your JAMB admission status to verify whether it has reflected the modifications you made during regularization. The step is similar to the previous step provided above, but this is done with the use of a mobile app.
Below are the quick steps to doing this:
Download the JAMB CAPs through the google play store 
Assess the mobile app after download
Log in using the email address you used when you registered on the website, as well as your password
If you're on a mobile device, go to desktop site mode or use a computer
At this point scroll to 'Check Admission Status'
A notification will be displayed confirming that the regularization has been approved, but if it shows 'Not approved' do well to embark on regularizing your JAMB admission.
Checking JAMB Regularization Status Through Your JAMB Recognized Email
The most common way to find out whether your regularization has been granted is to get a notification email from the Joint Admission and Matriculation Board. Typically, the board will send a message to the email address you provided during your JAMB regularization application. This is the email you will need to log in to your JAMB profile if you wish to do anything inside it, such as printing the JAMB letter or the actual JAMB result, etc.
You do not need to log in to the JAMB site if you use this approach. You will be monitoring and waiting for the JAMB announcement. Keep in mind that you should check both your email inbox and spam folders, since the email may occasionally end up in spam rather than the normal inbox. If you're getting many notifications in your email inbox and suspect you may have missed the official JAMB notice, try the procedures below to double-check:
Assess your email address
Scroll to the search box on the top of the inbox messages, and click inside
Input in the search box JAMB, then press the enter button
You will get a list of all the messages from JAMB
Carefully go through to see if any of the messages contain an approval notice from JAMB on regularization
Requirements For JAMB Regularization
Below are some of the important requirements for successful regularization of the JAMB admission status:
JAMB Results for a candidate who already possesses a JAMB Registration Number
WAEC, NECO, GCE, NABTEB, or Combine Results are examples of O'level results that should be available
A passport photograph
Date Of Birth, Email Address, Gender, GSM Number, Marital Status, Name, Origin, Previous JAMB Registration Number, and Year Of Enrollment should be available
How to do JAMB Regularization
Since JAMB announced the method and necessity of JAMB regularization, many university graduates and undergraduates have been perplexed about how to proceed. Although the process of Jamb regularization is more complicated, these guidelines will walk you through it, making everything easier for you.
Below is the simple process of how to regularize your JAMB admission:
Log in to the JAMB e-facility portal or click here to begin
The landing page after logging in provides all the available services offered by the portal
Scroll and select the 'Late (Retroactive) Application, which can be located toward the sidebar
Scroll down and click on the 'Late Application'
After selecting 'Late Application', a Transaction ID is produced for it. This will be shown on the confirmation page
Examine the information on the Confirmation Page. Take notice of the Transaction ID, which is presented in a strong red typeface. The Transaction ID may be used for any future references to the transaction. This transaction ID will be emailed to your registered email address
If you want to pay with your card right now, click the Continue option.
At this point, you will have to make payment as provided above on 'how much is JAMB regularization?'
The application form will be shown after all of the required information has been entered successfully. You must complete the application form online. Please take care of the required fields
Tap the submit section to complete the application
You will be provided with an indemnity form which is advised to be printed out
The form should be taken to the university that offered the admission for approval
This is where your part stops, as the institution will proceed with the submission of the approved form to the JAMB office in their area
The approved form will be added to your profile once it has been received. When this is completed, you will be notified
Your application will now be processed by JAMB. If you are approved, your information will be modified as requested
If the above procedure is difficult to do by yourself, you can follow the steps provided below to have it done in a JAMB-accredited center or cybercafe:
Go to the nearest JAMB Accredited Center or CyberCafé
Provide all the requirements listed above before visiting the cybercafe
Pay the regularization charge as demanded by the center
The JAMB official who is assisting you will process your JAMB regularisation quickly
After checking your details, the JAMB official will continue to fill the form
Make an effort to get a printout after completing the form and submitting it
Send the signed, printed form to your school's admissions office (charges may apply)
The admission officer will send it to the JAMB office in the state where your institution is located
Your institution will forward your application to the JAMB office in your state or Abuja
The JAMB authorities will notify you through your email address