Victony (Born: 5 January 2001; Age: 22 years old) is a Nigerian Afro-Pop singer, rapper, and songwriter popularly known as the "Outlaw King" and for hit songs such as Kolomental, Pray, Holy Father with Mayorkun, and Different Size with Burna Boy. The singer was temporarily confined to a wheelchair in 2021 following an accident but now walks again.
Summary of Victony's Bio
Full Name: "Victony" Anthony Chukwuebuka Victor Ububa
Nickname: The Outlaw King
Gender: Male
Date of Birth: 5 January 2001
Victony's Age: 22 years old
Ethnicity: Igbo
Nationality: Nigerian
Zodiac Sign: Capricon
Sexual Orientation: Straight
Religion: Christianity
Marital Status: Single
Victony's Parents: Anthony Ububa (father) and Uchenna Ubatuba (mother)
Siblings: Onyinyechukwu Ububa, Cynthia Elochukwu, Emmanuel Anthony, Oluchi Ububa-Ezie
Victony's Net Worth: $50,000 (estimation)
Famous for: Singer, Songwriter, and Rapper
Victony's Instagram: @vict0ny
Twitter: @vict0ny
Facebook: Victony
Education: Millbank Hall Secondary School, Ojo, Lagos State. Federal College of Technology Owerri, Imo State
What is Victony's Age?
Victony is 22 year-old. The artist is from Orlu in Imo State and belongs to the Igbo ethnic group. He has, however, lived his whole life in Ojo, Lagos State, where he was born on 5 January 2001.
Academically, Victony is a Petroleum engineering student of the Federal College of Technology Owerri, Imo State, where he'll be graduating in 2023. Prior to his tertiary education, he attended Millbank Hall Secondary School after obtaining his first leaving certificate.
Victony's Parents and Siblings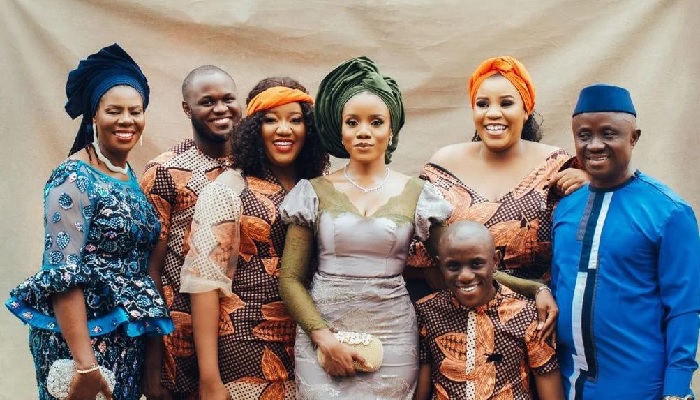 Victony was born into a Catholic family to Mr. Anthony Chioma Ububa and Mrs. Uchenna Ububa. His parents have been married for 31 years and have five children, including Victony, who is the youngest.
His siblings are three older sisters and an older brother. Victony's siblings are not famous and maintain more private lives. Nonetheless, they share a close relationship and have helped the artist in different ways towards his rise to fame. Here is what to know about them.
Oluchi Ububa-Ezie is the older sister of Victony. She is a graduate of Ahmadu Bello University. Oluchi is married to a Legal Practioner, Micheal Chinedu Ezie. Oluchi is a member of her husband's founded Sharing Smiles Initiative – a foundation aimed at helping the less privileged.
Emmanuel Anthony is Victony's only brother and a UX/UI designer who is into Tech and business. He is a graduate of Imo state University (IMSU).
Onyinyechukwu Ububa, Victony's older sister and a real estate agent, consultant, and marketing executive with Ruphies home. She is also a graduate of Lumen Christi Girl's Secondary School in Lagos.
Cynthia Elochukwu Ububa is the singer's older sister. She is an interior designer at Lujo Living Company who attended Command Day Secondary School Ojo Cantonment and graduated from IMSU with a B.A. in International Relations and Affairs.
Is Victony Crippled or Paralysed?
According to the team managing Victony, he is neither paralyzed nor crippled. He had previously lost the ability to use his legs and was confined to a wheelchair but has since regained his ability to walk.
There was a drastic change of events in December 2021 at the "A Decade of Davido" concert, where he stood up from his wheelchair with the help of Davido on stage. The show got the fans going wild with wonder and excitement at the sudden turn of events.
At the time of this writing, Victony is fully recuperated and walking just fine while going on tours and concerts around the world. His sudden ability to stand from the wheelchair and walk also got a great number of people on the internet and social media abuzz while accusing the young artist of faking his inability to walk.
According to some allegations, he was only looking for sympathy from the crowd and buying his popularity. He, however, reverberated all claims and accusations by simply taking it all in stride while proclaiming that he was alright with people's view of the situation.
What Happened to Victony's Legs?
On April 26, 2021, Victony attended musician Oxlade's birthday party. On his way back in the company of four others (a lady and two males), they were involved in a ghastly motor accident that took the life of his friend, Doyin.
The fatal crash, which happened in Lagos, left their vehicle severely damaged and also led Victony to an Intensive Care Unit (ICU). The other two people also suffered major injuries that led to surgeries.
Victony sustained serious fractures on his thigh and head regions, leading to his wheelchair-bound case and complete hair-shaven cut. Although his doctors had assured him that the artist would walk again, his recovery process took at least seven months before he could use walking aid.
During the unfortunate accident and his recovery, colleagues in the industry, such as MI, Davido, Falz, Teni, Joeboy, YKB, Laycon, and several others, rallied their support for the artist. Fans (the outlaws as they are popularly called) of the Afro-pop singer also gave out their massive support to the Holy Father crooner.
What to Know About Victony's Career
He Started Pursuing Music in Secondary School
Victony began to build his music and rap career while he was still a teenager in secondary school. He got passionately involved in rap such that he even started to participate in rap battles with a couple of friends in school.
Sometime in 2017, when he was 16 years old, Victony went into the studio for the first time to create music. The versatile musician is known for his ability to make song covers. Some of the songs he has covered are Cardi B's Bodak Yellow, Rema's Trap out of the Submarine, Try me by Tems, Dami Duro by Davido, and Burna Boy's On the Low.
Victony slowly delved into the R&B and Afropop scenes during the 2020 Corona Virus Pandemic as a way of trying out his versatility. He has since embraced the Afropop culture, which is vastly accepted.
Within a short time, he began steadily rising with the Afro-pop signature and shortly released his Saturn EP in 2020. Tragically, his career faced a downturn in April 2021, but he got back to release a song in July titled Pray and Unfamiliar Realms which was a two-track project under the name Dark Times.
In October of the same year, he released what may be his greatest hit, Holy Father with Mayorkun. The song made number one Apple Music Nigeria chart and various charts for weeks.
Since his return, he has made songs like Kolomental, and Soweto and featured in others like Bad Girl, Anointing, Notice, and Different Size all in 2022, and released his EP Called "Outlaws."
Victony is signed to Mainland Block Party & Jungle Record Label 
Victony is a member of a Nigerian label known as Mainland Blockparty And Jungle Records. He also belongs to The Plug Entertainment group, which is a management and Entertainment company with subsidiaries in music, sports, and entertainment.
Artists that have worked under The Plug are CKay, Bella Shmurda, and Raebel. Other artists are Davido, Mayorkun, Oxlade, and many more have also worked and are managed under the PLug Founders,  Asa Asika and Abiodun Bizzle Osikoya.
His talent management team, KVLT World, manages him alongside Abstraktt, a rising musician known for his Wahala song. Recently, Tobi Mohammed was made a Managing Partner at the Plug after a merger between the label and TopBoy Entertainment went through its final stage of the merger.
Victony Most Popular Songs
Soweto (2022)
Released in 2022, Soweto has been highly accepted by artists' fans and the public ear. The Afrobeat record from among the songs on his Outlaw album was produced by Tempoe who was also featured in the song.
The song remains one of the most famous songs of the artist and has garnered him over 13 million views on YouTube. It is one of the most viewed songs of the artist on the singer on the streaming platform.
Holy Father (2021)
On Mayorkun's album, Back In Office (2021), Victony collaborated with the artist to create a masterpiece hit single Holy Father. The single has topped numerous charts across Africa and become a household song at parties and weddings. It also reportedly boosts the career of Banjo Oluwasemilogo Kayode "Semzi," who produced the song.
Other Victony's Most Famous Songs
Kolomental (2022)
Apollo (2022)
All Power (2022)
Jolene (2022)
Outlaw (2022)
Selema Po Po Remix (2022)
Hypnotize (2022)
Chop & Slide (2022)
Saturn (2022)
Holy Father (2022)
Many Man (A Colours Show) (2022)
Time & Place (2022)
Old School Love (2022)
Unfamiliar Realms (2021)
Pray (Dark Times) (2021)
Fasta (2020)
87 Club (2020)
S.M.S (Sing My Song) (2020)
Menace (2019)
Ina Benz (2018)
Popular Songs with Victony as a Featured Artist
No Other by Bella Shmurda (2022)
Different Size by Burna Boy (2022)
Booze and Bumbum by AV (2022)
Head Over Heels by Show Dem Camp (2022)
Bad Girl by DJ Tunez (2022)
True Love by Kaestyle (2022)