Sarah Mathers is a 41 years old American lady from San Diego, California who became famous after she was revealed to be a sister to Eminem, the hip-hop star and rap icon whore real name is Marshall Mathers Jr.
Sarah Mathers became famous after her father, Marshal Bruce Mathers, surprisingly revealed the information to her that Eminem his her brother before he passed away. Marshal Bruce Mathers's revelation left Sarah in a state of confusion as she was not sure what to do with news of such magnitude. Albeit, that information made her become a subject of inquiry by fans and followers of the iconic rapper.
Sarah Mather's Biography Summary
Full name: Sarah Mathers
Gender: Female
Date of birth: 1982
Age: 41 years old
Ethnicity: White
Nationality: American
Sexual Orientation: Straight
Religion: Christianity
Marital Status: Single
Siblings: Marshal "Eminem" Mathers, Michael Mathers
Famous for: For being Eminem's step-sister
Sarah Mathers was Born in San Diego, California
Sarah is reported by multiple sources to have been born in the year 1982, in California, United States of America. Suffice to say she was born 10 years after the birth of Eminem who was born on October 17th, 1972. Eminem who often uses his personal life experiences as lyrics to his songs, however only talked about his father, Late Marshall Bruce Mathers leaving him and his mother Debbie Nelson when he was only but an infant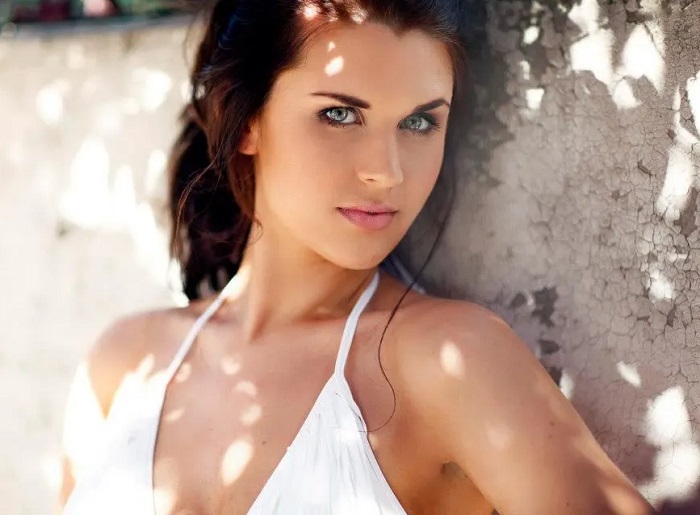 The Late Marshall Bruce Mathers Jr, also known as Bruce Mathers Jr, was born on the 30th of June 1951 and died on June 26, 2019. He was popularly known for being the father of platinum award-winning rapper Eminem. The late Bruce Mathers left his son, Marshall, when he was only not up to a year. The only connections he had with his estranged son, Eminem, are the lyrics from songs Eminem made and mentioned him in them.
All efforts made by the late Marshal Bruce Mathers Jr. to reconnect again with his son Eminem were not successful till the point of his death. He died of a heart attack four days before his 68th birthday in Fort Wayne, Indiana.
What Does Sarah Matters Do?
Sarah Mathers, for what it is worth, has no professional career with which she is associated or known. She only came into the spotlight after it was revealed to her that she is the half-sister to the multi-grammy award-winning rapper Eminem. However, reports from multiple sources had stated that she once worked as a waitress for a local pub back when she was around the age of 23.
She lives a private life away from the paparazzi even though she has a very famous music star for a brother. There is little or no information regarding her personal life as we are unable to state categorically what she does currently, who she is married to or dating, and if she has kids or not.
Like in her real life, Sarah Mathers is also a ghost on social media. The Californian-based half-sister to the 8 Miles star cast, has no presence on social media. Yet, a look on various social media platforms will result in multiple accounts using the name SarahMathers, we believe they are only parody accounts as a keen look into them doesn't validate their originality.
Sarah Mathers Net Worth
The half-sister to the legendary rapper and the 28-time winner of the MTV Music Video awards has no known net worth. Accurate and concise information in regards to her professional background has not been dug out at the time of this report. Her last known occupation was a waitress and in respect to that, her net worth would be estimated at around 20 to 30 thousand US dollars.
Although information regarding her net worth may not be available for public consumption, albeit, we are delighted to inform you that her highly celebrated half-sibling, the one, and only hip-hop's "Rap God" is said to be worth over 230 million US dollars.
Eminem is one of hip-hop's most established artists and sits on the top of the pyramid alongside famous established rappers like Jay Z, Dr. Dre, Kanye "Ye" West, Lil Wayne, and 50 Cent. He made his wealth from various sources that surround his work as an entertainer, producer, and royalties.
Hip-hop's "Rap God" Eminem is Sarah Mather's Half-Brother
As earlier stated, Sarah Marshall is the sister to rapper Marshall Mathers III, famous as Eminem, however, the information is that she is his half-sister as has been logically revealed above. It is reported that Sarah Marshall, got the information about her having a celebrity half-brother in 2005 when she was less than 10 years old. The white American California residence has since made failed efforts to connect with Eminem through writings.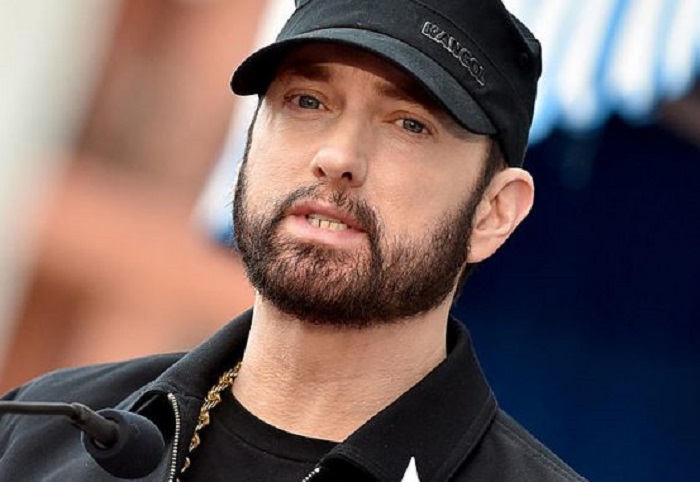 After leaving an infant Eminem with his mother, Sarah's father, Bruce Mathers remarried Sarah's mother and then gave birth to her. Information regarding the identity of her mother has not been revealed, however, she is presumed to be the only child before the relationship broke up as well too. It is reported that her parents got separated when she was only 10 years old and she was in constant touch with him up to the time of his death.
Eminem is credited for making Hip-hop popular in middle America and is responsible for making white rappers acceptable by breaking the racial barriers formerly held on by hip-hop lovers. At some point in his career, his works, as seen by the media were outrageous and violates societal morals and sensibilities which made him very controversial. The rapper, however, has been referenced by many as an influence on many artists of different genres.
Not surprisingly, despite his widely achieved success in the music industry, Eminem is one that has lived a private life to this day. Even though he talks about his personal issues, especially issues surrounding family in his music, Eminem has kept some parts of his life shut and away from the public. One of those kept away from the public could be Sarah Mathers as the rapper is yet to confirm her as his sister.
Is Eminem Close to Sarah Mathers?
Sarah and Eminem, her super-star half-brother, are not close and have never been so in their entire life. Sarah has never met her famous brother even though she has made several attempts to have a meeting with him. It was reported on multiple accounts that Sarah had no idea she had a brother from a different mother until the year 2005.
Sarah is said to have found out about having a half-brother from a conversation between her father, Bruce Mathers, and her Aunt Edna. Some reports have it that she first had her suspicions raised about Eminem being her brother at a family barbeque she attended and Eminem was being talked about after a show came up on the TV about him.
Sarah had claimed that she always knew she has a step-brother, but the idea of Eminem being her long-lost brother was not in the figment of her thoughts. And the name "Mathers" they share together which should have come across her mind, unfortunately, did not, as she could not have guessed they are related.
Did Eminem Adopt his Sister?
Eminem did not adopt his sister, Sarah. Be that as it may, he has adopted children, a biological daughter, and a brother whose care and upkeep are his responsibilities. Sarah Mathers' celebrity brother may not want to connect to his paternal links, he however keeps close to him the relations he has with his mother Debbie Nelson, and his wife Kimberly Scott.
Eminem has three daughters; Hailie Jade his biological daughter whom he had with his ex-wife Kimberly Scott. The other two are his adopted children, Alaina Marie Scott and Whitney Scott Mathers. Eminem also has in his custody his younger brother Nathan Kane Samara whom it was reported that he adopted from his mother's other relationship.
Eminem's Daughter Hailie Jade is Sarah's Half-Niece
Eminem's daughter, Hailie Jade, is automatically a half-niece to Sarah Mathers following the late Bruce Marshall's revelation. Hailie is a product of the relationship between Eminem and his ex-wife Kimberly Anne Scott. Born on Christmas day of 1995 in Detroit, Michigan in the United States of America, Hailie is famous for being the rapper's daughter.
Notwithstanding the fact that she became the subject of inquiries following songs Eminem made for her in his musical works, Hailie's early life has been quiet and properly kept away from the public. She spent most of her life in Michigan where she had her high school in Chippewa Valley High school.
She also holds a degree in Psychology from the University of Michigan where she met her boyfriend, Evan McClintock. She shares pictures of the time they spend together on Instagram. No available information if she is a registered psychologist or not, albeit, she makes money as a social media influencer on Tiktok and Instagram with over 2m followers.
She Has Two other Half-Nieces Through Eminem
Eminem's two other children are reported to be his legitimately, however, are not his biological children. They are Alaina Marie and Whitney Scott Mathers
Alaina Marie 
Alaina Marie Mathers, formerly known as Alaina Marie Scott, is the half-niece of Sarah Mathers, and the adopted daughter of Eminem and Kimberly Scott. Born on the 22nd of February, 1993 in Michigan, United States. She is the biological daughter of Dawn Scott, twin sister to Eminem's ex-wife Kimberly.
Unlike her younger cousin and half-sister, Alaina Marie grew up not knowing who are biological father is, but they do share similar upbringings. Alaina also had her high school education at Chippewa Valley High School, Michigan, before proceeding to the University of Oakland, located in Oakland County, Michigan.
Just like her twin parents, Alaina Marie also has a twin brother who goes by the name Adam Scott. According to multiple sources, Adam Scott was given birth with some physical and mental challenges as a result of his mother's intake of excessive drugs while she was pregnant with them. It is reported that he lives a low-profile life with his father.
Whitney Scott Mathers
Whitney was born to Eminem's ex-wife Kimberly Scott on the 16th of April 2002. After Kimberly broke up with Eminem, she had a relationship with Eric Hartter who was a tattoo artist at the time of their being together. Their relationship only lasted a year before they separated, however, Kim became pregnant for him and gave birth to Whitney.
Whitney at age 15 announced on Instagram to their followers that they are bisexual and would prefer to be addressed using the pronoun 'they, she, or he'. They never got to meet their biological father, as he had no legal backings to see them. Eric Hatter spent most of his life on and off jail terms and was reported to have battled drug addictions.
Multiple sources confirmed that he died in the year 2020 at age 40. Stevie Laine was adopted by Eminem as his legitimate child three years after her birth following his reconciliation with Kimberly Scott, her mother. She is 21 years old as of today and currently goes by the name Stevie Laine which she adopted after announcing her changed sexuality.
Sarah Mathers Has Two Other Brothers Who Are Not As Famous As Eminem
Eminem is not the only brother Sarah Mathers has. There are two others who are not as popular as her celebrity half-brother Eminem. Her other two brothers are; Michael Mathers and Nathan Kane Samara
Michael Mathers
Michael Mathers is the one true biological brother Sarah has from her parents. It is reported that he is Marshall Bruce Mathers' youngest son and Sarah's younger brother. Michael Mathers is famously known for his association with Eminem as the 'Lose Yourself' rapper's step-brother.
Michael Mathers has been living a quiet life in California, the place of his birth until 2005 when his father, Bruce Marshall Jr revealed that he is related to the celebrity and multi-platinum hitmaker Eminem. Little is known about his birthday, early childhood, and the level of education he has attained. And also no information about his career and love life.
Michael Mathers, like his sister Sarah, has also tried to connect with his step-brother Marshall Mathers III, known as Eminem but all efforts have failed to yield any positive results.
Nathan Kane Samara
Nathan Kane Samara, who also goes by the name Nate Kane, is famously known for being the brother of rap star, Eminem. Nate became very popular due to Eminem mentioning his name in several of his songs. Nate was born on the 3rd of February 1986 in Roseville Ohio USA, to Deborah Nelson and Fred Samara. They share the same mother as Eminem, however, little information is known about his father.
Nate is the closest person to Eminem and both share a lot in common considering the upbringing and abusive childhood they faced growing up with their mother. Although they may not share the same father, they, however, share a bond so deep, that Eminem became his legal guardian and adopted him after he was taken away from his mother to foster care.
Nate sees Eminem more as a father figure and had his surname changed from Samara to Mathers after his adoption. Reports have it that after high school, Nate chose to follow in his celebrity rapper brother's footsteps and not pursue a college degree. He had some little stints with rap music and released 3 tracks to his name but that doesn't seem to be his calling.
Nate would not give up on his career in show business. Though the music didn't work for him, the events that followed saw him venture fully into Hollywood. Nate has eight credits to his filmography. His recent work was as Detective Liam O Connor in the 2020 horror movie flick, Devil's Night. He was also a cast in the 2018 and 2019 Swifty Mcvay.