Patricia Noah is a South African woman mostly known for being the mother of Trevor Noah, the popular internationally acclaimed stand-up comedian. Noah is the current host of the popular television program The Daily Show, an American satirical news program on Comedy Central.
Patricia Noah became a subject of inquiries following the rise to fame of her son. Trevor Noah rose to fame globally after he became the first black man of African descent to host The Daily Show. Patricia's son whose career began in South Africa at his place of birth was a host of several shows on television and radio before he relocated to the United States of America in 2011.
 Summary of Patricia Noah's Biography
Full name: Patricia Nombuyiselo Noah
Gender: Female
Ethnicity: Xhosa
Nationality: South African
Sexual Orientation: Straight
Religion: Christianity
Marital Status: Married
Patricia Noah's Husband (Wife): Sfiso Khoza
Patricia's Children: Trevor Noah, Andrew Shingange, and Isaac Shingange
Patricia's Parents: Temperance and Florence Noah
Famous for: Being the mother of celebrity comedian Trevor Noah
Patricia Noah was Born and Raised When South Africa was Under Apartheid Rule
Patricia was born in South Africa but information regarding her date of birth and the town she was born in has not been revealed yet. Her parents are identified as Temperance and Florence Noah and they are said to be black South Africans. She was born in a period when there was a high level of apartheid rule all over South Africa.
She is not an only child, as reports have it that she is one of the three children her parents gave birth to. What the public is unaware of is the gender of her other siblings as information regarding those details is unavailable right now.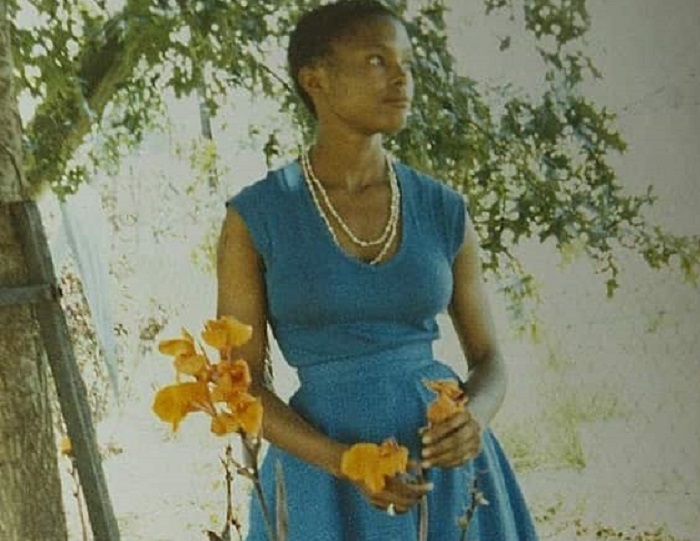 It is reported that her parents are of the South African Xhosa ethnic tribe, the most popular tribe in the country and one of the largest in Africa. The Xhosa people are known to be monogamous, but Patricia's parents were said to be separated and not living together. She grew up under single parenting, with her parents sharing her upbringing in different periods of her life.
Amidst a Rough Upbringing, She Managed to Get A Formal Education
Several accounts indicated that the mother of the acclaimed comedian had a troubled childhood. Patricia was described as rebellious and full of troubles while growing up, and she didn't have a good relationship with her family. One report has it that her mother claimed Patricia never behaved like a girl child should have behaved, leaving us with the conclusion that she probably was a Tom-boy as a child.
At the age of nine, it is reported that while living with her mom, little Patricia requested to go and live with her father. With her mother's permission, she moved in with her father, whose location at that time was not disclosed, however, it would seem that the living condition was not conducive to housing her, so her father asked his sister who stays at Transkei to take her.
Patricia moved in with her Aunt in Transkei, which use to be an unrecognized South African state before it became an independent republic, and spent twelve years of her life living with them. The living condition at her aunt's place was not palatable as well, as Patricia shared living in a shack with 14 of her cousins from various parents, including her aunt's children.
The only available information about her educational pursuit is the report of a missionary school she attended at age 21. While at school, Patricia learned how to read and write in the English language. It was reported that she moved to Soweto and joined a secretarial school there, where she learned how to type. She eventually moved to Johannesburg after her studies and also to avoid the black tax.
Was Patricia Noah in a relationship with Trevor's Father?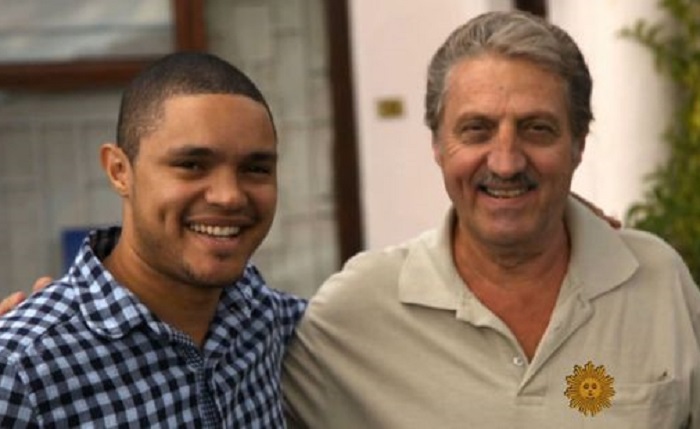 Patricia Noah had a romantic relationship with Trevor Noah's biological father. However, because he was a white foreigner living in the city of Johannesburg, which was also the heart of South Africa's apartheid regime, their love affair was more discreet than usual.
After moving to Johannesburg to earn a living, Patricia had difficulty staying in the city, as it was against the law for black South Africans to live and work there. With the help of some local prostitutes, she found a way to survive in the city. She learned how to move around undetected by disguising herself as a maid, which was the most available job for blacks at that period.
Due to the pressure received by the South African government from the international communities towards the unjust nature of the apartheid regime, there was ease in labor law which allowed black South Africans with skills to get white-collar jobs. Patricia was able to get a typing job that paid her well. And so she rented an apartment in Hillbrow, a section in the city with lesser apartheid worries, where she met Robert Llyod, Trevor Noah's father.
Because the whites living in the Hillbrow area cared less about apartheid, it was easier for Patricia and Robert to constantly see each other and have an affair in secret. Patricia may have fantasized a lot about having a kid fathered by a white man, which could be the reason why she asked Robert to get her pregnant. Though he first disagreed with the idea, with much persuasion she got him to agree to it.
Patricia Noah was Able to Avoid the Law While Bringing Up Her Child
Aside from it being illegal for blacks and whites to fall in love with each other, another crime under the apartheid regime at that time was having an interracial baby. The punishment for such a crime was a jail term of 5 years. And if you had a kid of mixed race, the kid will be placed in an orphanage. Patricia was not deterred by those punishments, she wants to have a kid with a white man and not even the heinous law would stop her.
Nine months later, when the baby was due to arrive, it was reported that while in labor Patricia had to make up stories to tell the doctors to cover her tracks on how she got pregnant and who the baby's father was. The doctors accepted the story she gave of the baby's father being from another country and so filled the birth certificate to be from a different nationality.
At the early stage of the baby's life, Patricia would easily conceal the child by wrapping him thoroughly not to reveal the color of the baby's skin, however, with time as the baby began to grow it became difficult for her to keep up with the act. But because of her relentless nature to achieve, she came up with stories of her being the baby's nanny or a family maid in other to steer away attention coming from the police.
The remaining years of the apartheid period would see Patricia locking up her fast-growing child in the room to shield him from the prying eyes of the law and the police. One of her many fears is that the child, which she has dared the law to give birth to, would be taken away from her, or the crime of having intimacy with a white man would catch up with her.
Who Is Patricia Noah's Husband?
Patricia Noah is married to Sfiso Khoza. Reports have it that they tied the knot in the year 2009 in an undisclosed venue. The wedding was held secretly with only close friends and family members in attendance. Details of how she met her husband or when they started dating are not made available to the media.
Sfiso Khoza is not Patricia Noah's first husband, as we have seen that she has been involved in a relationship that led to her first child. Although Patricia did not marry Robert, the biological father of her celebrity son due to the circumstances of that period, nonetheless, she was married to Abel Ngisaveni and their marriage lasted only four years before they parted ways.
Patricia's first husband, Abel was an automobile mechanic whom she first met when she took her car for repairs. Because she was a frequent customer of his, the two got to see each other and they became friends. Their friendship gradually turned into a love affair that led them straight to the altar. It is reported that Patricia's young child Trevor was not in support of the relationship at first, the marriage however went on as planned.
Patricia Noah and Abel Ngisaveni got married in the year 1992. Months after, reports indicated that Patricia started experiencing domestic abuse as her once loving husband turned into a violent alcoholic drinking man. The marriage went on and off as that led her to move out of his house and he would come begging for her return. But on every return, the violence was said to take another turn until she filed and was granted divorce in 1996.
Does Trevor Noah's Mother Have Other Children?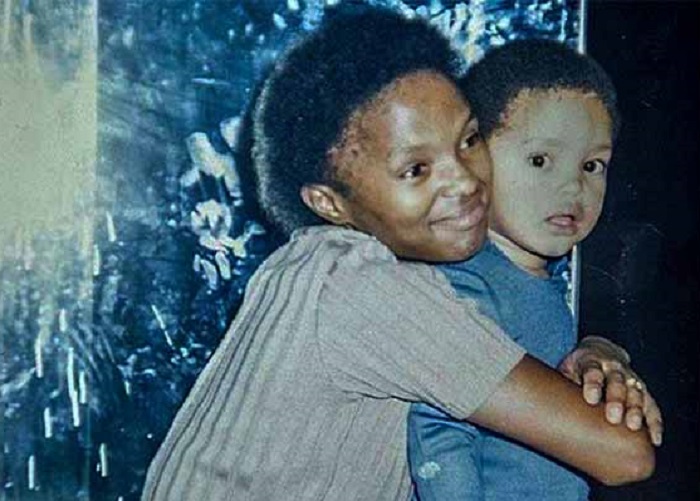 Patricia Noah has three children from the three relationships she had. The celebrity mother gave birth to two other children after the birth of Trevor Noah, her first son. Patricia gave birth to two male sons while being married to Abel her first husband.
The first child she had for Abel Ngisaveni is called Andrew Shingange, no date of birth information is provided. It is however reported that she gave birth to him a few months after their wedding ceremony, just before the abuse of her by Abel started.
The second child's name is Isaac Shingange, and just like the first, no date of birth information has been revealed about him also. All the same, Isaac was given birth on her second arrival at her husband's house following the abuse she suffered from his hands which made her leave him in the first place.
Patricia has custody of all her three sons as the divorce made sure that she keeps her ex-husband's two children with her. Although she is now happily married, it has not been revealed if she has any children with her current husband Sfiso Khoza.
She was Assaulted By Her Ex-Husband and Survived Being Shot in the Head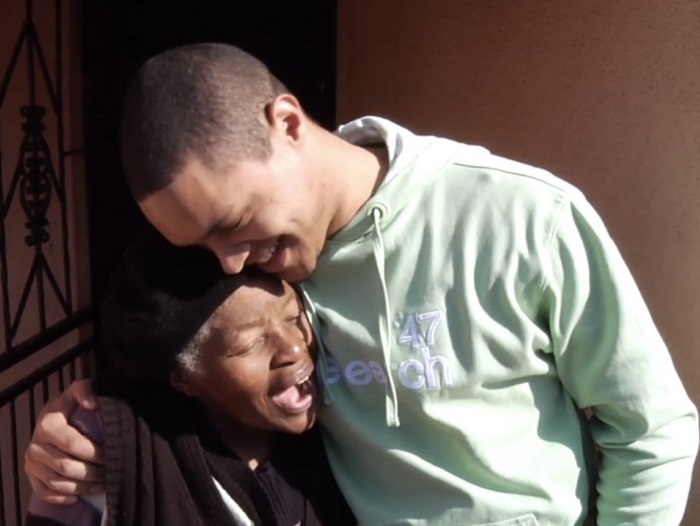 While Patricia Noah was living a peaceful life and enjoying her new marriage, her ex-husband, Abel Ngisaveni, never got his life back in shape again. It is reported that his drunkenness plummeted and he lost his automobile mechanic workshop and other businesses. He blamed Patricia for the turn of events in his life and swore to not spare her even after the divorce.
In 2009, he tracked and assaulted Patricia and her two sons Andrew and Isaac. As usual, he was in his drunken state, but this time around he was holding a gun and had threatened to kill her. All efforts made by Patricia and the boys to try and tame him were futile. On seeing the severity of the situation, Patricia asked her sons to stay behind her to protect them.
Abel started to shoot and a bullet struck Patricia, this made her yell at her children to run for safety. Abel tried to shoot a second time, but the gun jammed. On seeing her chance to escape, she took to her heels shoving him to the ground, and made a run for her car. Abel shot a second time as Patricia was trying to start the car and she was hit again. Her son Andrew managed to get her to the hospital where she was attended to on time.
A 50-year-old Patricia survived the attempt on her life as it was reported that the bullets went through her body missing vital organs. The second shot hit her on her head, went through the back of her head, and came out through her nose missing the brain and the spine. Although Abel was later apprehended by the police, and sentenced to court, he only got a minimal sentence for attempted murder.
What Did Trevor Noah's Mother Do?
Patricia Noah played a key role in the success of her son, most especially in the career path he chose. Trevor Noah has admitted that he got his humor side from his mother who had taught him to use humor to cope with the injustices they faced. Trevor had so much love and respect for his mother's personality, and how calm she could be in troubled times.
It is said that laughter is the medicine to the soul, hence Patricia also taught her son to use jokes to calm down heated situations. Through his mother, he learned forgiveness and how to be loving, unlike his step-father. She would make jokes about severe situations, telling her son that it is easier to forgive when the mood is lighter.
Her son published a book titled Born a Crime in November 2016. The book which was an autobiography of himself was received favorably by major U.S. book reviewers. The book relates mostly to the roles she played in his upbringing, occasionally mentioning his father Robert Llyod. The book was named one of the best books of the year by The New York Times.