Noelle Watters is an American media personality and fashion stylist who previously worked with Fox News Network but she is popularly known as the ex-wife of Jesse Watters, an American journalist and conservative political commentator.
Noelle Watters is also a mother to twin girls Ellie Watters and Sophie Watters. Noelle is widely known for her marriage to Jesse Watters and subsequent divorce which came from Jesse's cheating scandal. The mother of two, who is very private about her personal life, is now totally focused on raising her twin daughters as a single mother.
Noelle Watters' Profile Summary
Full Name: Noelle K. Inguagiato
Gender: Female
Date of Birth: 5th May 1976
Place of Birth: New York City, USA
Noelle Watters' Age: 46 years old
Ethnicity: Caucasian
Nationality: American
Zodiac Sign: Taurus
Education: Bachelor's Degree in Arts from Fairfield University
Profession: TV Personality and Fashion Stylist
Sexual Orientation: Straight
Marital Status: Divorced
Noelle Watters' Ex-Husband: Jesse Watters (m. 2009–2019)
Noelle Watters' Children: Ellie Watters, Sophie Watters
Noelle Watters' Parents: Peter Inguagiato, Rosemary Inguagiato
Noelle Watters' Height in Inches: 5 feet 6 inches
Noelle Watters' Height in Centimetres: 168 cm
Noelle Watters' Weight: 55 kg (121 lbs)
Noelle Watters' Net Worth: $1 million
Hair Colour: Brown
Eye Colour: Brown
Famous for: Being the ex-wife of Jesse Watters
Noelle Watters Was Born In New York Some 46 Years Ago
Noelle Inguagiato was born on 5th May 1976 to Peter Inguagiato and Rosemary Inguagiato. She was born into a middle-class family in New York City, United States of America. Her childhood and early education were also in her home city. Noelle hasn't talked much about her childhood or siblings as she is a very private person, but judging from her persona and how educated she is, we can safely say that she had a wholesome childhood. She once mentioned that while growing up, she loved fashion so much that she would buy copies of Vogue magazines and pore over them.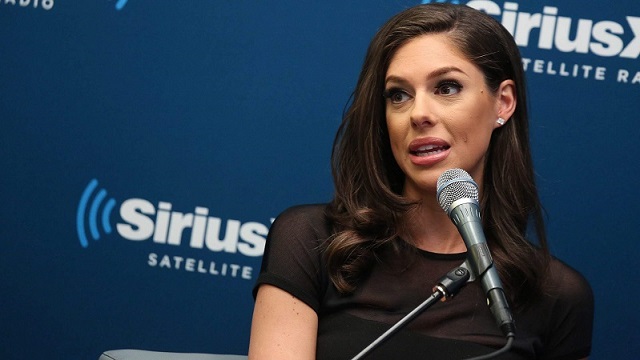 As mentioned earlier, Noelle received her primary and secondary education from her home city – New York City. In 1998, she obtained a degree in Bachelor Of Arts from Fairfield University, Connecticut. Soon after, she was employed as a television hostess in Fox News. While working with Fox, she worked in The O'Reilly Factor as a style guide, and also as an anchor in the daytime news and talk show Outnumbered.
Her dream to work in the fashion industry became a reality in 2011 when she hosted a short-lived fashion and style show on Fox News titled iMag. Noelle's keen eye for appreciating fashion and style as well as her enthusiastic and knowledgeable presentation made iMag not only informative but also captivating. One could say she found a home in the fashion and style show. However, Noelle Watters' career in media had to be put on hold, owing to the birth of her twin daughters. Noelle left Fox News for maternity leave and has since not returned.
Noelle Watters Met and Married Jesse Watters While Working At Fox News
Noelle Inguagiato and Jesse Watters met in 2002 while they were both working for Fox News. When they met, Noelle was then working in advertising and promotion while Jesse was still working his way up the ranks. The pair fell for each other and soon began dating. The couple was captured together by paparazzi as they hung out on romantic dates and not long after they both started posting their pictures together on social media.
In 2009, Noelle and Jesse Watters got married and their marriage kept blossoming in the eyes of the media. The couple represented what an ideal family should be as they went on with their married life scandal-free for a reasonable length of time. However, while it seemed all was well between them, little did the public know that their marriage had already begun wobbling, all courtesy of Jesse's relationship with another lady in his workplace. But all these didn't happen till they had the first and only set of children between them.
They Are Parents To Twin Daughters
Two years after Noelle and Jesse's marriage, they were blessed with twin daughters. The twins, who were born on November 4, 2011, are named Ellie Watters and Sophie Watters. From pictures shared online, we can deduce that while the going was good, the family of four enjoyed spending time together.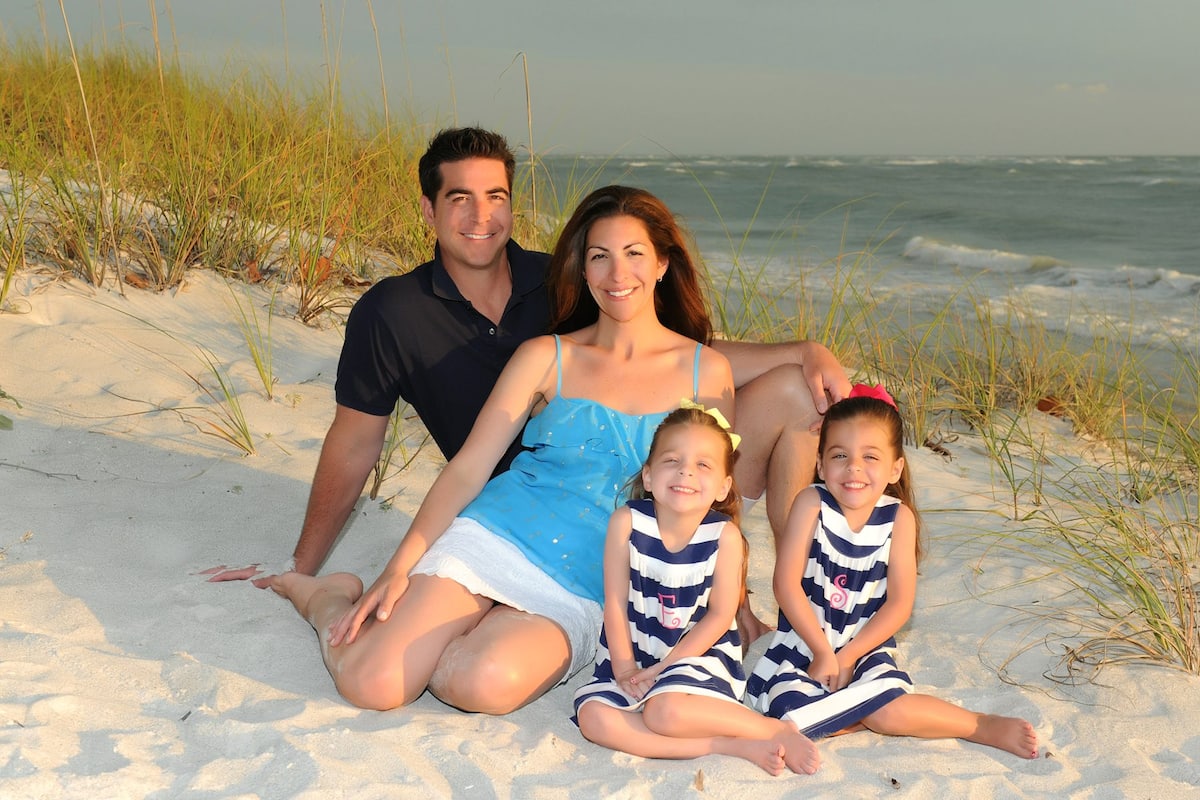 It is safe to say that Noelle and Jesse, despite their busy schedule, created time for their girls. Noelle practically resigned from her post to become a stay-at-home mom, and Jesse despite his busy schedule found time to be home with his family. The family of four were then living in Manhasset on the north shore of Long Island.
Jesse's Cheating with Emma DiGiovine Dealt a Heavy Blow on Their Marriage
The seemingly happy marriage of Noelle and Jesse Watters however turned out to be false. It seems Jesse has a thing for Fox News employees because he started an affair with the then 25 years old Emma DiGiovine who was working as an associate producer in his show. The affair reportedly began in 2017.
In October 2017, Noelle filed for divorce following Jesse's clandestine affair. Jesse himself reported his affair with Emma DiGiovine to Fox management and she was transferred to another talk show titled The Ingraham Angle, in accordance with Fox's policy on such occurrences. Emma later left the news channel in the spring of 2018.
Noelle and Jesse settled their divorce out of court, however, Noelle filed a motion seeking that her ex-husband Jesse pay her legal fees. The details of their settlement aren't known, though it is known that the girls got to stay with their mom. After her divorce proceedings were finalized in 2019, Noelle Inguagiato won custody of her daughters and relocated to Washington DC. Jesse and his current wife Emma Watters are however still active in the girls' lives. In fact, the twins served as flower girls for their dad and Emma's wedding.
While Noelle Has Remained Single, Jesse Remarried in 2019
In August 2019, Jesse Watters announced his engagement to Emma DiGiovine and the couple later got married in a wedding that had special guests like Donald Trump Jr, Kimberly Guilfoyle, Eric, and Lara Trump in attendance. Their son Jesse Bailey Watters Jr. was born in 2021.
For now, Noelle Inguagiato is a single mother of two and hasn't remarried. She currently resides in Washington DC and lives a very private life. She has no social media presence and is focused on raising her twin daughters.