In recent times, we find that sometimes a person can become popular or attain celebrity status as a result of their relationship with someone who is very popular and widely known. A lot of people would have at the very least heard of the name Susan Rice while many others would know her as a result of her work as a diplomat and an American public officer. On the other hand, not many might know her husband, Ian O. Cameron.
Ian Cameron is a producer and a journalist with the popular news network, ABC News, one of the world's foremost media and publicity network outfits. However, Ian is more famous for being married to Susan Rice than he is for being a television producer. The couple has been married for nearly 30 years since they tied the knot in 1992 and are still going on strong. Ian and Susan have two wonderful children together, a boy named Jake Cameron and a girl named Maris Rice Cameron.
Profile Summary of Ian O. Cameron
Full Name: Ian Officer Cameron
Age: 60 years old
Date of Birth: 11th of June 1961
Nationality: Canadian
Parents: Newton and Marjorie Cameron
Siblings: Donnell Cameron, Brian Cameron, and Laura Cameron
Relationship Status: Married
Wife: Susan Rice
Children: Jake Cameron and Maris Rice Cameron
Education: Stanford University
Profession: TV Personality
Ian O. Cameron and His Siblings Were Raised In Canada
Born on the 11th of June in 1961, Ian O. Cameron is a Canadian originally from Victoria, a town in the British Columbia Province. His parents were Newton and Marjorie Cameron, who were influential persons in their hometown of Victoria. Newton Cameron was the sole owner of the Victoria Plywood Company which was into the wood and lumber business in Victoria. Ian, along with his three siblings; Donnel, Brin, and Laura Cameron, were all brought up in Canada. Tragically though, the siblings lost both their parents in the year 2008.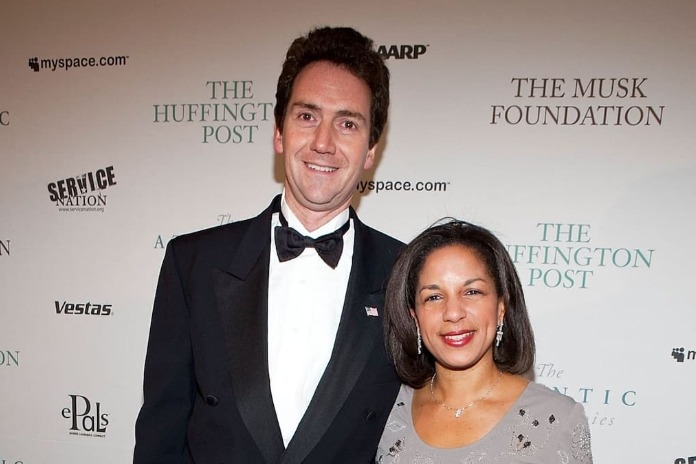 When he was through with his high school education, Cameron proceeded to apply to Stanford University, one of the world's leading universities. He was accepted and consequently admitted to study Communications. He successfully completed his studies at Stanford in 1983, earning himself a Bachelor's degree in Communications on his graduation. Not one to rest on his laurels, Ian Cameron immediately sought to better his qualification by enrolling in the London School of Economics. Here, he stood out again, earning himself a Master's degree in International Relations on his graduation from the school in 1987. Equipped with the above qualifications, Ian set off to conquer the broadcasting and communication sector.
A Look At Ian O. Cameron's Career Progress
Ian O. Cameron went back home to Canada to officially kick start his career. He was handed his first job as a management consultant with one of the top-tier Canadian consultant companies based in Toronto. He was saddled with the responsibility of proffering solutions to company management issues, value creation, improved overall business performance, and work output as well as growth maximization. Ian also worked closely with the leadership of the company, assisting in identifying problems and strategy assessment.
At the end of his time with the Canadian consultancy company where Cameron worked, he officially got into the world of TV production at the CBC (Canadian Broadcasting Commission) where he was drafted in as a TV producer. During his time at the C.BC, Ian Cameron worked hand in hand with several TV producers in managing and planning news broadcasts on a regular basis from beginning to end. He further coordinated and supervised the activities of the team in charge of news production and news broadcasts.
He Moved On To ABC After Success With CBC
1997 saw Cameron close an amazing and outstanding chapter in his career progress with the CBC, opening up another one as he joined up with ABC News, a News network service that was a subsidiary of media giants, the Australian Broadcasting Corporation. Ian O. Cameron took up the position of TV producer.
However, owing to his excellent work ethic, in the space of 11 years, he was promoted to the position of executive producer and was left in charge of 'This Week' an ABC featured program during the era of George Stephanopoulos. Under Christiane Amanpour, Ian's contribution was instrumental towards the rebranding of the show to reflect a more international appeal.
He Resigned From ABC For Family Reasons
Ian's technical nous and expertise in handling his position at ABC was reflective of the experience he had garnered when he had previously worked as the Washington Senior Producer of 'World News Tonight' for seven years from 2001 to 2008 alongside David Muir.  However, in 2010, he stepped down from serving as executive producer of the program after two years.
Cameron stated that the demanding work schedule was the reason why he decided to step down. He explained in a note to staff the difficulties his family has faced in adjusting to his incessant weekends away from home and though they maintained a steady show of support for him and his career, he made it clear that it was his turn to reciprocate their love and support by returning to a more stable work schedule.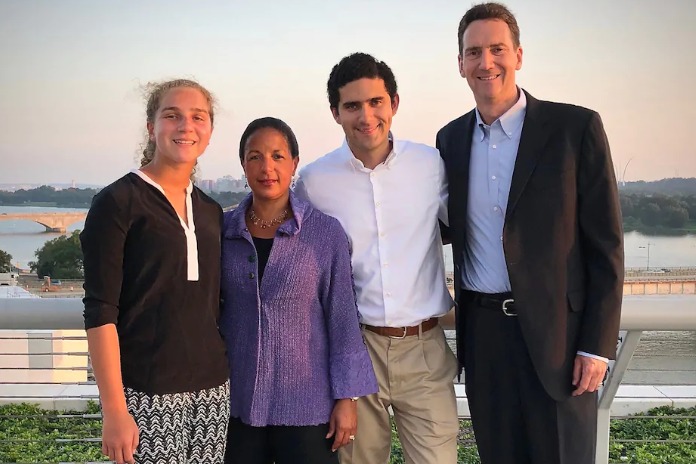 James Goldston took over as his successor and carried on with co-hosting the Sunday show alongside Christina Amanpour for a couple of years. David Westin, ABC's News President, expressed his gratitude to Ian Cameron for his enormous contribution to the ABC News Network. He explained how Ian had agreed to stay on to assist with the rebranding of 'This Week' which the Network began when Christina Amanpour took over as lead anchor of the program adding that Ian accomplished what was intended for the program much to the gratitude of the ABC News Network.
In the course of Ian O. Cameron's time at the ABC Network, he gained two Emmy Award nominations, the first was in the 'Outstanding Coverage of a Breaking News Story in a Regulary Scheduled Newscast' category which was for the coverage of 'Target Zarqawi: Death of a Terrorist'. The second nomination was in the 'Outstanding News Discussion & Analysis' category for the episode on 'Holy War: Should Americans Fear Islam?' which aired on ABC's 'This Week' in 2007 and 2011 respectively.
The 2012 public listing of Ian Cameron and Susan Rice's TransCanada stocks valued at about half a million dollars gives a little insight into how profitable Ian's career has been. It is also public knowledge that the power couple jointly owns various stocks in several pipelines, oil, and energy-based companies, including Enbridge the oil company which has recently been the subject of a lot of negative press.
Ian O. Cameron and Susan Rice Have Two Children Together
Ian O. Cameron met the love of his life, Susan Rice, at Stanford University. She was a freshman while he was already a senior. Ian Cameron and Susan Rice both got married at St. Albans School Chapel on the 12th of September 1992 at the age of 31 and 27 respectively.
The couple have been married for nearly 3 decades and are waxing strong with each passing day. There has been no marital scandal associated with the couple so far and they are blessed with two children. Their first child is Jake Rice-Cameron while their second is Maris-Rice Cameron.
John David Rice-Cameron
Affectionately called Jake, John David Rice-Cameron is the first child and first son of the Cameron-Rice family. In keeping with the footsteps of his parents Ian and Susan, Jake made it into Stanford University and studied there as of 2018. From a young age, Jake had already been involved in politics, as he was the leader of the Republicans at Stanford College.
Unlike his mother Susan Rice who is a staunch democrat and was in the running to be President Joe Biden's running mate for Vice-President alongside Kamala Harris who eventually got on the ticket, John David Rice-Cameron is a Republican through and through and has shown this time and time again working closely with Republican sympathizers like Brett Kavanaugh among others.
Maris Rice-Cameron
Maris Rice-Cameron is the second child and only daughter of Ian and Susan. A lot is yet unknown about the teenage young lady as she prefers to live her life away from the public eye. However, what we can confirm at this time is that Maris-Rice Cameron schooled at Maret High School in the capital city and enjoys playing basketball, cementing her place in her school's basketball team with her exceptional performances.