Etta Ng Chok Lam is the daughter of Jackie Chan, a Hong Kong award-winning actor, filmmaker, martial artist, and stuntman. She was born on 19th November 1999 and is currently 23 years old.
Etta Ng Chok Lam's life is not typical of a normal celebrity child's story because she was estranged from her parents. She is a product of Jackie Chan's affair with Elaine Ng Yi-lei. Given the circumstances surrounding her conception and birth, Etta grew to have a strained relationship with her father and, subsequently, with her mother. Here is her complete biography, which reveals every detail about her life.
Summary of Etta Ng Chok Lam's Bio
Full name: Etta Ng Chok Lam
Gender: Female
Date of birth: 19th November 1999
Etta Ng Chok Lam's Age: 23 years old
Ethnicity: Asian
Nationality: Chinese
Zodiac Sign: Scorpio
Sexual Orientation: Lesbian
Religion: Buddhism
Marital Status: Married
Etta Ng Chok Lam's Wife: Andi Autumn
Etta Ng Chok Lam's Parents: Jackie Chan and Elaine Ng Yi-lei
Siblings: A half-brother, Jaycee Chan
Etta Ng Chok Lam's Height in Inches: 5 feet 6 inches
Etta Ng Chok Lam's Height in Centimetres: 167 cm
Etta Ng Chok Lam's Weight: 60 kg (132 lbs)
Body measurements in inches: 34-29-36 inches
Body measurements in centimeters: 86-73-91 cm
Etta Ng Chok Lam's Net worth: $1.2 million
Famous for: Being the daughter of Jackie Chan
How Old is Etta Ng Chok Lam?
Etta Ng Chok Lam is currently 23 years old. She was born under the birth sign Scorpio on 19th November 1999 in Hong Kong, China. She is the second child and the only daughter of Jackie Chan. Etta has an older brother, Jaycee Chan, who is the product of her father's marriage to Joan Lin. Jaycee, who is seventeen years older than Etta, is also a singer and actor, just like their father.
Who is Etta Ng Chok Lam's Mother?
Etta Ng's mother is Elaine Ng Yi-lei, a former beauty queen born on 23rd September 1972. In 1990, Elaine won Miss Asia beauty pageantry and was launched into the limelight. Thus, she started getting the attention of popular men, especially in the entertainment industry. One of them was Jackie Chan, who was then already married to his wife Joan Lin. The two went ahead to have an affair, and it resulted in the birth of Etta.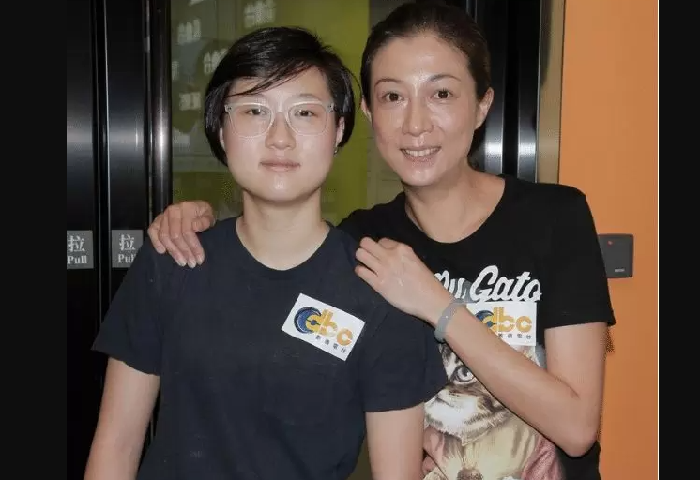 Elaine announced that she was pregnant with Chan's child in 1999, a news the actor called an unfortunate mistake. Although he acknowledged his relationship with the beauty queen, Chan refused to take responsibility for the child, who happened to be Etta Ng. Hence, her birth was surrounded by controversy. Etta gathered a lot of media attention upon her birth, and the press nicknamed her Little Dragon Girl and published so many harsh things about her conception and birth.
Jackie Chan and His Daughter Do Not Have a Relationship
Etta Ng Chok Lam has no relationship with her father Jackie Chan. Her mother singlehandedly raised her in Hong Kong. Elaine once disclosed that Jackie is an absent father and has never done a thing to assist her in raising their daughter, nor even asked after his child's whereabouts. From then till now, Etta's relationship with her father has remained estranged.
The 23-year-old once said that she does not see Chan as her father at all as he never contributed anything to her life. However, she also says that she does not hold any grudge against him even though they do not have any relationship. Moreover, Etta is said to be struggling with poverty as she does not wish to meet her famous billionaire father nor ask him for financial help.
Meanwhile, despite the fact that Etta was raised by her mother alone, the mother and daughter recently fell out. Etta accused her mother of being violent and abusive, and this was confirmed after Elaine was arrested for child abuse when Etta was in her teenage years. On her own side, Elaine revealed that Etta has emotional problems such as anxiety and requires constant psychological therapy.
Etta Ng Chok Lam is Gay and is Married to a Woman
In 2017, when she was 17 years old, Etta Ng Chok Lam came out publicly and announced that she henceforth identifies as lesbian. On the heels of that, she revealed that she was in a relationship with Andi Autumn, a Canadian social media influencer. She promptly relocated from Hong Kong to Canada to live with Andi.
Following her announcements, her mother, Elaine, disowned her and never accepted Andi Autumn because she believes she only has an ulterior financial motive for marrying Etta. Etta and Andi Autumn officially got married in a civil ceremony in November 2018 in Canada and have been together ever since.
Both of them posted their wedding pictures and marriage certificates on their individual social media pages, letting the world know that they had tied the knot. In her post, Etta mentioned that she never knew what love was about until she met her wife, Andi. She spoke highly of their relationship and concluded with, "Love always wins". The duo do not share any children together yet.
Etta is currently not active on social media. She previously had a presence on Instagram, but she has deleted all the posts on her page and said that limiting social media interactions is highly essential for her mental health.
What Does Jackie Chan's Daughter Do For a Living?
Even though she does not have a relationship with her father, Etta came into public recognition because of her father's celebrity status. According to reports, she dropped out of school, given the strained relationship she subsequently developed with her mother. Also, Elaine, having admitted that her daughter needs medical assistance, said that she wasn't taking her doctor's appointment seriously but only took psychological therapy for a short while before she quit her education.
Besides this, information about what Etta currently does or has ever done for a living is largely not accessible to the public. It is only known that her wife, Andi Autumn, is a model and Instagram star. Etta Ng Chok Lam prefers to live her life away from the spotlight and does not in any way associate herself with being the daughter of one of the most famous and successful figures in the entertainment industry across the world.
Meanwhile, in April 2018, a YouTube video circulated on the internet where Etta was seen with her lover, claiming that she was homeless and had no other option than to sleep under the bridge. She went on to lay the blame for her predicament on society, describing it as homophobic. Before then, she was putting up with Andi in a friend's home in Canada.
However, the friend woke up one day and withdrew from offering them further assistance. Hence, she was forced to make the video seeking assistance from the public. According to her, no one had come to their aid as almost all her relatives cut themselves off from her due to her sexuality.