Charles Jordan (born 2 January 1945, died 10 August 2000) was the biological father of Wynonna Judd, an American country music singer revered as one of the most widely recognized and awarded female country singers ever.
Jordan lived quietly for his entire life, far away from all the buzz and brouhaha of public life. This was mainly because he was cut off from his famous daughter and was only known to be her father when she had already become a full-grown adult.
Summary of Charles Jordan's Biography 
Full name: Charles Jordan
Gender: Male
Date of birth: 2 January 1945
Died: 10 August 2000; Aged: 55 Years Old
Nationality: American
Zodiac Sign: Capricorn
Sexual Orientation: Straight
Religion: Christianity
Charles Jordan's Children: Wynonna Judd
Charles Jordan's Parents: William Owsley Jordan and Mary Frances Watson
Famous for: Being Wynonna Judd's father
Charles Jordan Was Born In The United States
Very little is known about Charles Jordan and his life during his heydays. In fact, for a long time, his exact date of birth was unclear. However, WikiTree, the popular shared social-networking genealogy site, has since revealed that he was born on 2 January 1945.
An American man, Jordan was born in the United States. According to our findings, he was born in Ashland, a home rule-class city in Boyd County, Kentucky. It was also here that he grew up with his family. He was born to a father called William Owsley Jordan and a mother identified as Mary Frances Watson. It is not clear what they did for a living.
In addition, it is unknown if he had siblings or was an only child. Because of the very limited information on his life, many details about his early days are not available to the public. However, we know that he attended Ashland High School in the early 1960s.
It was in this school that he met the moth of his daughter, Wynonna Judd. Jordan's career path also remains a mystery. This is because details about what he did for a living in his heyday have never been revealed. The man practically lived his life out of the spotlight.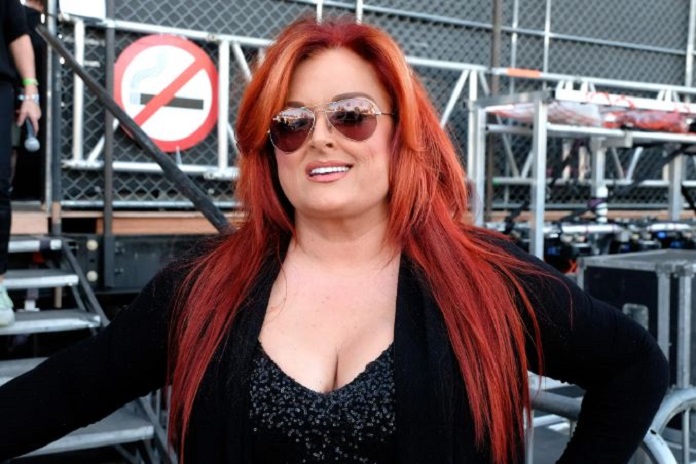 Is Charles Jordan Wynonna Judd's Father?
Yes, he was! Charles Jordan was the biological father of Wynonna Judd, the renowned American country music singer adored by millions of fans worldwide. However, despite being her biological father, Wynonna Judd never knew about Charles Jordan for a long time.
This was because she never met Charles Jordan until he died. Not even for once did they meet! And she did not even know about him as a child. Growing up, she thought that Michael C. Ciminella, a Marketing consultant was her father. This was because Michael C. Ciminella was her mother's first husband, who was married to her mother when she was a child, so he was the man Wynonna grew up to see as a father figure.
A long time after she was about 30 years old, she realized her real father was Charles Jordan. The reason for this was that Wynonna's mother carefully kept information about him from her for as long as possible.
How Charles Jordan Met Wynonna Judd's Mother, Naomi
Charles Jordan met Wynonna Judd's mother, Noami Judd, when they were both teenagers. For the record, Naomi Judd was also an American singer and actress who earned massive respect around the USA and beyond. She won five Grammy awards and nine Country Music Association awards, among many others, during her illustrious career.
She teamed up with her daughter to form the group, The Judds and toured the world as a duo. The Judds rose to become one of the most successful acts in country music history, releasing six studio albums between 1983 and 1991, bagging several awards, and attracting so many fans around the world.
Mother and daughter did unbelievably great as a team and were the toast of country music fans. However, it was before all the fame and success of her music career that Naomi Judd and Charles Jordan met and began dating.
It is not clear exactly how Jordan and Noami started their romance. However, we know that things soon got really serious between them and Jordan eventually got Naomi pregnant when she was about 17 years old.
He Abandoned Naomi When She Became Pregnant
After Charles Jordan got Naomi Judd pregnant, things turned sore between them as Jordan did not want to take responsibility for the pregnancy. As a matter of fact, he abandoned Naomi soon after and went to live his life elsewhere. Naomi was left alone.
However, after Jordan left her, Naomi quickly met another man called Michael C. Ciminella while she was still pregnant with Wynonna. Ciminella did not mind that Naomi was pregnant and accepted her that way. Soon they got married in 1964, the same year that Wynonna Judd was born.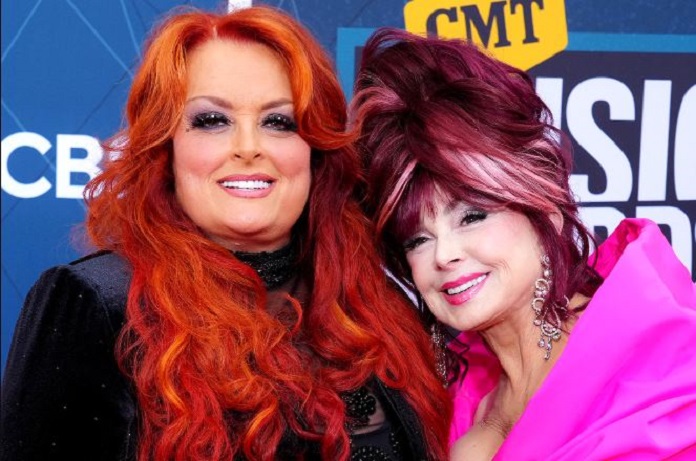 Jordan Built A Family With Another Woman
Even though he abandoned Noami Judd when he got her pregnant, Charles Jordan did go on to start a family with another woman. The identity of the woman he began a family with is not clear, and it is not known.
However, we know that they had some children together. In fact, Wynonna later met one of Jordan's sons after his death and established some connection with him.
Jordan's Name Became Associated With Wynonna Judd After His Death
Throughout his lifetime, Charles Jordan never interacted with his daughter, Wynonna Judd. In fact, it was after he had died that he became associated with her. Wynonna herself explained that she learned that Jordan was her biological father when she was 30 years old.
Wynonna found out about her biological father after her mother told her about the man. She was initially hurt that her mother waited for so long to tell her about her biological father but later accepted there was nothing she could do about it. By the time information reached the public that Charles Jordan was Wynonna Judd's father, he had already died.
Charles Jordan died on 10 August 2000 in Kentucky. He was 55 years old when he passed away. The cause of his death was not revealed. But it was revealed that he died at his home in Louisa, Kentucky, near the West Virginia border.
Wynonna Judd Tried In Vain To Meet With Her Father
After learning the identity of her biological father, Wynonna Judd began to search for him and eventually discovered where he was staying. So, she decided to go out and meet him personally. Sadly, just one month before she could meet him, he died.
She made this revelation while speaking to CNN in 2005. She explained that it was painful that she could not meet him before his death. However, she eventually, with one of his sons called Michael. According to her, Michael is years younger than her, so her father started a family soon after abandoning her mother, Naomi.