Another person that Candy had an affair with is Sherry Cleckler's husband. This second affair came to light during Candy's trial for murdering Betty Gore, the wife of Allan Gore, the first person she had an affair with. 
Candy (full name – Candace Lynn Montgomery) was a normal church-going American homemaker. However, a string of affairs led to devastating consequences, and she was tried for murder. She was acquitted, but the story has been captured in several documentaries and TV series.
Candy also had an Affair with her Best Friend's Husband 
Another man that Candy also had an affair with is her best friend, Sherry Cleckler's husband.
As per the clues, the other man that Candy slept with, apart from Allan Gore, is no other person than Sherry Cleckler's husband, even though his name is yet to be disclosed. Sherry is known to be one of Candy's best friends and business partners, with whom she confided a lot.
The duo reportedly discussed every aspect of their lives together, and Sherry was very aware of Candy's extramarital affairs, except that it took a turn after she was hinted at her best friend's second extramarital affair with her husband.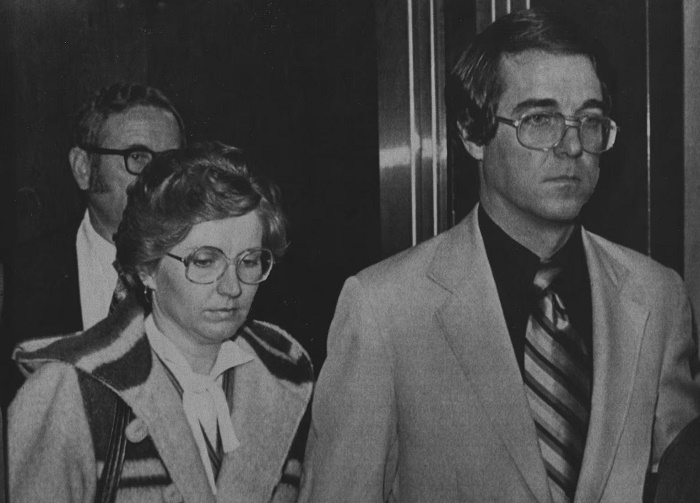 This Second Affair was Discovered During her Trial for Murdering the wife of her first Lover
Candy Montgomery was tried for the murder of Allan Gore's wife, Betty Gore. It was later discovered that Allan Gore wasn't the only one she had an affair with. She also had another extramarital affair with another man that she did not disclose to the public.
Mrs. Montgomery was asked by a judge in a court of law if Allan Gore was the only man she was having an extramarital affair with. She initially answered in the affirmative. She later admitted that she was with another man briefly from early November to mid-December of 1989. Reports have it that her affair with Allan Gore terminated in October of that same year.
Candy was later summoned to provide the name of the other person she was with, but she was adamant and refused to disclose the person's identity. This was because, according to her, she didn't want to do any damage to the person's family. This insinuated that, like her first extramarital affair with Allan Gore, who is known to be a family man, the second person she was secretly having an affair with was also a married man with a spouse and children.
Despite her refusal to reveal the person's identity, it was hinted that the other man that Candy had an affair with was the husband of her bestie and business partner, Sherry Cleckler. This posed a big problem for Sherry, who looked distraught throughout the rest of the court session and had to leave immediately after the not-guilty verdict was read by the judge.
Where is Candy Now?
According to reports, 73-year-old Candy Montgomery currently resides in Georgia. It was said that she relocated after the murder trial, which caused her so much pain and trauma.
She now works as a mental health counselor in Dawsonville, Georgia, and has a profile on the website HealthGrades. According to the profile, she also engages people in therapy sessions and helps them mentally. She now operates under her birth name – Candace Wheeler.
In addition, it was also made known that Candy and her husband, Pat Montgomery, are now divorced. It was reported that immediately after the trials, the pair relocated to Georgia together and went their separate ways. Regarding their two children, they are now married with kids but still keep in touch with them.