Diane Downs' children are Stephen (also known as Danny) and Christie. Her kids made headlines around the world after they suffered a deadly attack on them by their own mother when they were children in 1983. During the attack Diane opened fire on them with a gun, fatally wounding one of them and leaving the rest with life-altering injuries.
The surviving children have since grown into adults and now reside in the United States of America. The horrific ordeal they suffered at the hands of their mother has left an everlasting mark in their hearts but they have managed to overcome their grief to make a life for themselves. Diana Downs' wicked act shook America and garnered international attention.
Diane was eventually sentenced to life in prison after a widely publicized trial. Her actions have left an indelible mark on her family, and her story continues to be a cautionary tale for those who may be tempted to commit similar crimes.
Who Are Diane Downs' Children?
During her marriage to Steve Downs, Diane welcomed three children. The couple had two daughters called Christie Ann and Cheryl Lynn, and a son named Stephen Daniel. Their first child, Christie Ann, was born in 1974. Two years later, they welcomed Cheryl Lynn, and in 1979, Stephen Daniel was born.
At first, the family lived very happily and it seemed that the Downs had everything going well for them. However, the couple's relationship eventually began to deteriorate and they eventually divorced in 1980. The reason for their split was Steve's belief that their last child, Stephen Daniel, who was known as Danny, was not his biological son. Steve suspected that Diane had an extramarital affair that resulted in Danny's birth.
It is noteworthy, however, that apart from her own children, Diane Downs also gave birth to another child while serving as a surrogate mother. According to reports, she decided to become a surrogate mother for a couple who was unable to conceive a child on their own but was paid handsomely for it. In May 1982, Diane carried and gave birth to a baby girl named Jennifer and handed the child over to the parents. Unfortunately, this act of generosity would later be overshadowed by a heinous crime committed by Diane just a few months later.
What Happened to Diane Downs' Children?
Diane Downs' children suffered a truly horrible fate at the hands of their own mother. On May 19, 1983, Diane put her children in her car and then drove them down Old Mohawk Road just outside of town. She then pulled the car over to the side of the road and shot each of her kids with a .22-caliber pistol. At the time of the shooting, Christie was just 8 years old, Cheryl was aged 7 and Danny was 3 years old.
After shooting her children, Diane then shot herself in the arm and then drove them to McKenzie-Willamette Hospital in Springfield, Oregon, at a very slow speed, hoping that the children would have bled by the time she arrived at the hospital. In fact, a driver later told police that Diane couldn't have been driving more than about five mph.
By the time Diane finally arrived in the hospital with her children whom she had just shot, Cheryl was already dead upon arrival. The poor girl's injuries were too much for her to bear. On the other hand, Danny's injuries were so severe that it got him paralyzed from the waist down. It was realized that Christie had suffered a disabling stroke because of the attack.
Diane Downs Claimed A Stranger Shot Her And Her Children
When she arrived at the hospital, Diane was asked what happened and she made up a story. She initially claimed that she was carjacked on a rural road near Springfield by a strange man who shot her and the children. However, investigators and hospital workers soon became suspicious of her story when several observations were made.
Medical personnel attending to Diane's kids looked at her suspiciously because she seemed too calm for someone who had just experienced such a traumatic event. Additionally, she made a number of statements that both police and hospital workers considered highly inappropriate. She appeared to actually want to get rid of her children and was more concerned about her car being ruined than her children being injured.
While telling her made-up story, Diane Downs claimed that on the night of the shooting, she decided to take the scenic route home after paying a visit to a friend earlier that day. According to her, all her children were asleep in the car because it was past their bedtime and she was rushing home to get them to bed. However, while driving home around 10 p.m., she claimed she saw a strange man standing in the road and flagging her down.
She said when she saw the man, she pulled over, stopped her car, and then got out to talk to him. She described the supposed unidentified man as a "bushy-haired stranger." Shee explained that when she got out of the car to talk to him, the man immediately spoke harshly to her and demanded that she give him her car keys or she would suffer.
Diane Downs claimed that she refused to give the man her car keys as he requested so he tried to force her to give them up. She claimed they got into a physical altercation and that while she was struggling with him, the man shot her in the left arm. She claimed the man then opened the driver's side door and shot all three of her children who were still asleep oblivious of what was happening.
Diane Downs said when this happened, she then pretended to throw her car keys in a bush, and the man went to go look for them. According to her, it was while he was looking for the keys that she decided to escape from him. She said jumped back in the car and drove away at full speed to the nearest hospital while trying to save her kids. This was her explanation of what happened.
Initially, people believed her story and even sympathized with her for what had happened to her. However, people began to have suspicion when Diane Downs, upon arrival at the hospital the next day to visit her children, just leisurely walked around and casually phoned Robert Knickerbocker, a married man and former coworker in Arizona with whom she had been having an affair. She acted like she didn't have a single care in the world even though she had just lost a child and had other children lying down in critical condition.
Also, the forensic evidence did not match her story because experts noticed that there was no blood spatter on the driver's side of the car, and neither was there a trace of any gunpowder residue on the driver's door or on the interior door panel despite a thorough search. This went against her claim of the strange man shooting at her kids from the driver's side of the car.
Suspicions heightened even more when Knickerbocker, the man she was having an affair with, called the police and reported to authorities that Diane Downs had been stalking him and that she appeared to be very willing to kill his wife if this meant that she could have him all to herself. The man also explained that he was relieved that Diane had left for Oregon because this meant that he was able to reconcile with his wife as a result of her absence.
Also, upon further investigations, it was revealed that Diane Downs was dishonest when she refused to disclose to police that she owned a .22 caliber handgun. Her lies were exposed when both her ex-husband, Steve, and Knickerbocker opened up to the police and revealed that Diane indeed owned a gun and was hiding it.
Investigators working on the case later discovered that Diane had bought the said handgun in Arizona. The investigators were unable to find the weapon, but they eventually discovered some unfired casings inside Diane's home which all had extractor markings from the weapon Diane used to commit the criminal act.
One of the most damaging indictments against her was that different witnesses claimed that they saw her car being driven very slowly toward the hospital on the night the shooting happened. They said they saw Diane's car being driven at an estimated speed of 5–7 mph (8–11 km/h) and this contradicted her claim that she hastily drove to the hospital at full speed after the shooting had occurred because she wanted to save her children's lives.
Her Trial Was Well Publicized
After investigators had concluded their extensive investigations, Diane Downs was arrested on February 28, 1984, about nine months after the shooting occurred. Many people familiar with the case were shocked that Diane was the prime suspect in the shooting as they believed she had been attacked by someone else. Based on the evidence gathered, Diane was charged with one count of murder, and two counts each of attempted murder and criminal assault.
During her trial, prosecutors hotly argued that Diane shot her own children because she wanted to be free of them so that she could continue her affair with Knickerbocker. But, much of the case against her rested on the testimony of her surviving daughter, Christie, who, once she recovered her ability to speak, described how her mother shot all three children while parked at the side of the road, and then shot herself in the arm. Downs was convicted on all charges on June 17, 1984. She was ultimately sentenced to life in prison plus 50 years.
Diane Downs' trial received significant public attention. The case was covered extensively in the media and was the subject of several books and television programs. The case caught attention because of the initial lies and deceit of Diane which were later uncovered. Diane's story of being carjacked and shot alongside her children by a stranger captivated the public's attention initially when the media reported the news.
However, as evidence emerged pointing to Diane as the main perpetrator, the case became even more sensational and caught attention around the world. Many people wondered why a mother would want to kill her own kids. As the trial progressed, it kept attracting a lot more attention as people desperately wanted to know how it would end.
The trial lasted for months and garnered intense media coverage, with people across the country following the proceedings. The case was the subject of a book called "Small Sacrifices" by Ann Rule, as well as a made-for-TV movie of the same name. Diane continues to maintain her innocence and has been denied parole multiple times.
Why Did Diane Downs Shoot Her Own Children?
Several questions have been asked about Diane Downs and the most frequently asked question is why she shot her own kids. The case has been extensively studied and analyzed by criminologists, psychologists, and other experts in the field. Many people have struggled to understand how a mother could look at her own children and shoot them at point-blank range.
While the exact motivations for her crime may never be fully understood, there are several factors that are believed to have contributed to her decision to shoot her children. One factor that has been frequently cited is Diane's infatuation with a man called Robert Knickerbocker. According to reports, Diane Downs shot her own children in an attempt to kill them because she wanted to pursue a relationship with the man.
Reports show that in 1981, she met Robert Knickerbocker and began an affair with him. She had met Knickerbocker while working at a local hospital and had become obsessed with him. However, Knickerbocker was not pleased that Downs had children and saw them as a burden. Knickerbocker, who was already married at the time, did not want to be burdened with Downs' children. He told her that he had no interest in being a father and ended the relationship.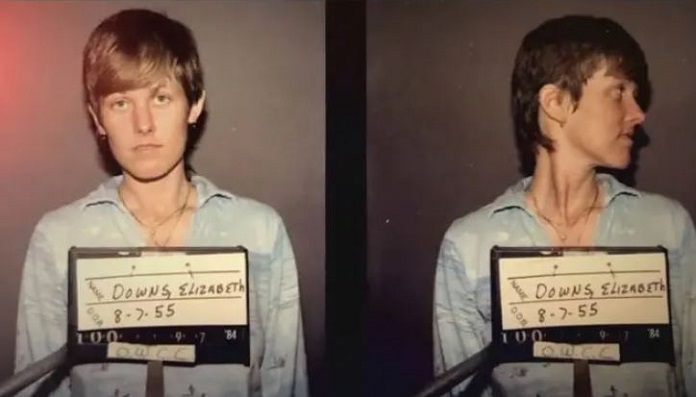 The news devastated Diane Downs, and she became very obsessed with Knickerbocker. She believed that the only way she could be with him was to eliminate her own children since he didn't want them. So, in 1983, Diane murdered her daughter, Cheryl, and attempted to kill her other two children, Christie and Danny.
Another factor that has been identified is Diane's desire to escape the responsibilities of being a mother. She had a history of neglecting her children and had previously given up a child for adoption. By shooting her children, she may have seen it as a way to escape the burden of motherhood and have more time for herself. Diane Downs was so neglectful of her children that they were frequently observed with an untidy appearance and seemed to be undernourished especially after her divorce from Steve Downs.
Moreover, Downs would regularly leave her youngest daughter, Christie, in charge of her two siblings even though she was only six years old. She was constantly in the habit of just leaving the kids on their own so she could go away and do something else with herself, one of which was her affair with Knickerbocker. She seemed to have been tired of her kids.
Diane Downs was also diagnosed by psychiatrists with several personality disorders, including narcissistic, histrionic, and antisocial personality disorders. These diagnoses were made based on her behavioral patterns and characteristics, which included a tendency towards manipulative and attention-seeking behavior, a lack of empathy for others, and a disregard for social norms and rules. It is widely suggested that Diane may have been motivated by a desire for attention, as she had a history of making false claims about her life and experiences.
Furthermore, the psychiatrists who evaluated her went so far as to label her as a "deviant sociopath," indicating that her behavior was way outside of what would be considered acceptable or normal within society. This label is significant because it implies a deep-seated and irreparable deviation from social norms and expectations, suggesting that her behavior is unlikely to change or improve over time.
But, it is also important to note that despite extensive analysis of Diane's motivations, it is important to note that she has never admitted to the crime and has maintained her innocence.
How Did Diane Downs' Surviving Children Cope After The Incident?
After the devastating ordeal that left them without a mother and with life-altering injuries, the two surviving children of Diane Downs were in need of stability and support. According to reports, Fred Hugi, the lead prosecutor on Diane Donws' case, who had worked tirelessly to secure justice for the children, stepped forward and offered to take them into his home. He and his wife, Joanne decided to adopt them.
In 1986, the adoption process was finalized and the Hugis became the children's new family. Under their care, the children were given the opportunity to heal and grow, and they were provided with the guidance and resources they needed to succeed. Over the years, the children worked hard to overcome the trauma of their past and build a brighter future for themselves. They pursued their passions, furthered their education, and built strong relationships with the Hugi family and others around them.
Despite the challenges they faced, the children persevered and created lives they can be proud of. Today, both children are still living in the United States, and while they have undoubtedly faced struggles and obstacles along the way, they continue to move forward with determination and resilience. The love and support of the Hugi family have undoubtedly played a significant role in their journey, and they are grateful for the stability and care they received during such a difficult time.
For the record, it is not clear why their biological father, Steve Downs, did not take them into his home following the sad incident. But it is believed that Steve's belief that Diane was a serial cheat and that Danny Downs was not really his son may have contributed to it. Steve himself has been very vocal about the need to punish Diane. According to him, the life sentence given to Diane was not enough. He wanted the jury to sentence her to death for killing his child and maiming the others.
A Clearer Look At The Lives Of Diane Downs' Children
Apparently, Diane Downs' children suffered one of the most traumatizing events one can ever think of. But how did the surviving children manage individually after their own shot them with a gun? Let's have a look at their lives and what they have been up to ever since the horrific tragedy that befell them.
Christie Downs
Date of birth: October 7, 1974
Age: 48 years old
Adoptive parents: Fred Hugi and Joanne Hugi
Christie Ann Downs is the first child of Diane and Steve Downs. Her life story is a harrowing tale of survival in the face of tragedy. Born on October 7, 1974, in Phoenix, Arizona, Christie's early childhood was marked by the breakdown of her parents' marriage. When Christie was born, her parents were still happily married, having tied the knot just a year prior.
However, things began to unravel quickly, and they soon found themselves locked in bitter arguments over money and accusations of infidelity. Their disagreements often spilled over into the nighttime, with Steve accusing Diane of being unfaithful. Growing up in this volatile environment was tough on Christie. As the eldest of Diane Downs' children, she was often caught in the middle of her parents' conflicts, forced to navigate their tumultuous relationship.
When her parents eventually divorced, she and her siblings were left with their mother who neglected them a lot. Sometimes, Christie, who was still below ten years at the time, would be left by her mother to cater to her siblings all by herself while Diane goes off to do other things. This was a little too much for her. Sadly, things came to a head when Christie was just eight years old after her mother shot them.
According to reports, after she was shot, Christie was left with devastating injuries and was on the verge of death when she was rushed to the hospital. In fact, the doctor who attended to her actually thought that she had already died and had to take a second look to see that she was still alive. Despite the odds, Christie's life was saved by the efforts of Dr. Steve Wilhite, who worked tirelessly to revive her. He described her condition upon arrival as one of the most critical he had ever seen. Christie's blood pressure was dangerously low, and it was revealed that she had suffered a stroke, which left her unable to speak.
Christie's injuries were severe, and her recovery was slow and painful. Over time, she regained her ability to communicate, but her speech impediment persisted. Till today, she has has a speech impediment. Despite this setback, Christie was determined to move forward with her life. Today, Christie is a survivor, and her story serves as a reminder of the strength of the human spirit. She has worked hard to overcome the trauma of her childhood, and her resilience in the face of adversity is an inspiration to us all.
Christie Bravely Testified Against Her Mother
Christie Downs was one of those who testified against her mother during her trial after the shooting. Despite her young age, Christie showed incredible courage when she testified against her own mother and helped secure her conviction. Her bravery to speak up against Diane was widely reported in the media for some time. In fact, way before she gave her testimony in court, many people who followed the case were anxiously hoping that she would speak and reveal what really happened. Her impending testimony made several headlines at the time.
Recall that when her mother shot her and her siblings, Christie suffered a stroke that left her unable to speak for a period of time. However, once she regained her ability to communicate, Christie fearlessly opened up and talked about what happened to her. She recounted the events that led to her mother's arrest. She bravely testified that her mother had shot all three children while they were parked on the side of the road and then inflicted a self-inflicted gunshot wound on her arm.
Christie's testimony was crucial in the prosecution's case against her mother, and it helped ensure that justice was served. Her bravery in the face of such horrific circumstances has been commended by many, and she has been hailed as a hero for her role in bringing her mother to justice. But while Christie's role in bringing her mother to justice has earned her widespread praise, her journey toward healing and recovery was quite a difficult one.
Where Is Christie Downs Today?
Despite the traumatic events of her childhood, Christie Downs has overcome numerous challenges to building a successful and fulfilling life for herself. At first, it was very difficult for her to move past her mother's evil act, and for a long time, she was shielded from society along with her siblings to avoid the stigma that came with being Diane Downs' daughter.
Also, following her adoption by loving parents, she had to face the difficulties associated with her speech disability. But she refused to let this setback define her and persevered through her studies. Although it's not entirely clear where she attended high school, records indicate that Christie went on to attend the University of Oregon, where she earned a degree. Her determination to succeed was evident even at this early stage in her life.
Interestingly, despite the challenges she faced growing up, Christie has created a loving and stable family of her own. She is now a married woman and resides in Oregon with her husband. While little is known about her profession, it is clear that she has been successful in building a fulfilling life for herself. Moreover, Christie has also become a mother and has experienced the joy of raising her own children.
In 2005, she welcomed her first child, a son, into the world. She later gave birth to a daughter whom she named Cheryl, in honor of her late sister. Christie's journey is a testament to her resilience and determination to overcome adversity. Despite the difficult circumstances she faced as a child, she has managed to build a happy and successful life for herself and her family.
Stephen (Danny) Downs
Date of birth: 29 December 1979
Age: 43 years old
Adoptive parents: Fred Hugi and Joanne Hugi
Stephen Downs who is better known as Danny Downs was born on 29 December 1979. He was born in Arizona and is the last child born to his parents Diane and Steve Downs before their marriage crashed. Like the rest of his siblings, Danny Downs had a very difficult childhood due to the neglect and instability in his family. He had a very rough upbringing because of the neglect he constantly suffered at the hands of his mother.
Sometimes she would even leave him in the care of his older sister, Christie when he was below one-year-old while she went about doing her own thing. His parents' marriage was already in trouble when he was born, and they eventually divorced when he was just a year old. This likely had a significant impact on Danny's sense of stability and security as he grew up.
After the shooting incident, Danny and his older sister, Christie, both survived, but Danny was left paralyzed from the waist down and suffered life-threatening injuries. It's difficult to imagine the trauma that Danny must have experienced as a result of this incident. In addition to the physical and emotional trauma, Danny also had to deal with the ongoing effects of his paralysis. Apparently, being unable to walk or move around freely would have had a significant impact on his quality of life, and he likely required ongoing medical care and support.
Where Is Stephen (Danny) Downs Today?
Danny Downs has become quite a remarkable individual who has overcome significant adversity to achieve success and happiness in his life. Like his sister Christie, despite this life-changing injury, Danny has refused to be defeated by it. He has worked hard to create a fulfilling life for himself, which has included pursuing a good education. After being taken in by his adoptive parents, Danny went on to complete high school and also graduate from college. While the specific college he attended is not entirely clear, some reports suggest that it was the University of Oregon.
Danny is also reported to be a skilled computer expert, which is an impressive achievement considering his physical limitations. He has not allowed his paralysis to hold him back from pursuing his passions and interests, and it is clear that he is determined to live a happy and fulfilling life.
While there is limited information available about Danny's current profession or marital status, it is clear that he is someone who has refused to let his past experiences define him. He has demonstrated remarkable resilience and determination in the face of adversity, and his story is an inspiration to many.
Diane's Daughter, Cheryl Lynn Expressed Her Fear Of Her Mother Before Her Death 
As we have already explained, Cheryl Lynn Downs was the only one among Diane Downs' children who sadly died in the tragic shooting carried out by their mother. Cheryl Lynn was born in 1976 and was only about 7 years old when her mother shot her to death. She was also the second child born to the Downs family.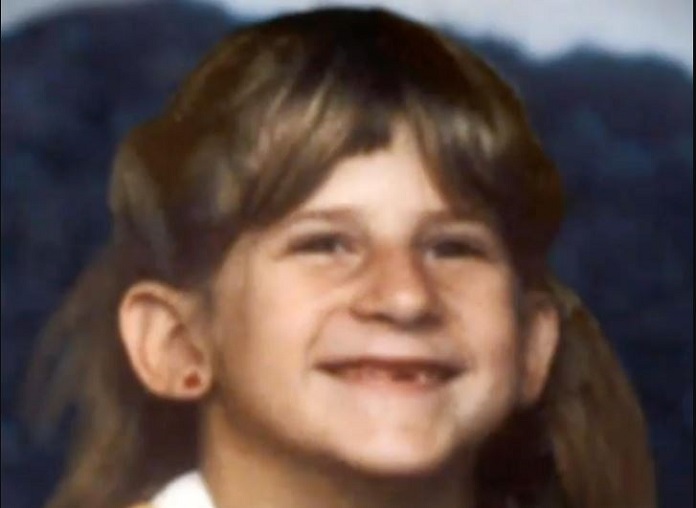 According to reports, the bullet hit Cheryl in her back when her mother opened fire on her and her siblings, and by the time she arrived hospital, she had already died, having lost a lot of blood due to her injuries. The doctors are reported to have been absolutely shocked upon sighting Diane's almost expressionless face as Cheryl lay lifeless in the car. This was one of the things that sparked concern and got Diane arrested later on.
Cheryl was reported to have been a very enthusiastic and curious young girl who asked a lot of questions. She also spoke up when she needed to speak, despite being so young. In fact, according to reports, shortly before she was shot to her death, Cheryl Lynn told a neighbor of her grandparents that she was afraid of her mother because of her mother's behavior. However, no one paid her too much mind and the worst eventually happened. Today, Cheryl is being honored by her older sister, Christie who named her own daughter after her.
Cheryl Lynn Downs' tragic death sent shockwaves through her community and beyond. It was shocking that such a young child who had her whole life ahead of her, was cruelly cut short by the very person who was meant to protect her – her own mother! In the wake of her killing, and especially during the trial, photos of Cheryl were all over the media and people saw her as a symbol of the devastating effects of domestic violence and child abuse.
Cheryl's sad story has served as a wake-up call for society to pay closer attention to the signs of abuse and to take action to protect vulnerable children. Despite the tragedy of her death, Cheryl's memory lives on through her family and the people who knew her.
Diane Downs Had Another Child Called Becky Babcock
Apart from Christie, Cheryl, and Danny, Diane Downs also had another child called Rebecca who is more well-known as Becky. According to reports, after she shot her children in her care, Diane's behavior started to become erratic and unstable, and she began engaging in promiscuous activities, leading to unplanned pregnancies. In fact, just before her arrest, she discovered that she was pregnant with a child, and it was not clear who the father was.
So, during Diane's well-publicized murder trial, she was actually pregnant. She later gave birth to a girl named Amy Elizabeth a month after the trial ended. However, the child was taken away from her just ten days before her sentencing and was subsequently adopted by a couple called Chris and Jackie Babcock, who renamed her Rebecca.
Growing up, Rebecca was aware of her biological mother's heinous actions and developed a deep sense of disgust toward her. As an adult, Rebecca became very vocal about her feelings towards Diane and publicly condemned her mother's actions on several occasions. Rebecca has appeared on various talk shows, including The Oprah Winfrey Show and ABC's 20/20, where she discussed her relationship with her biological mother. She has also written a book about her experiences, titled "Small Sacrifices," which was later adapted into a movie.
Despite writing to her mother in her youth, Rebecca has since regretted having any contact with Diane and regards her as a "monster." She has had no contact with Diane since she was taken away, and Diane has not made any attempts to contact her daughter. Rebecca now lives in Salem, Oregon, where she works as a behavioral health coordinator. She is also a mother to a son named Chris.
Although Rebecca gave birth to a second child, she reportedly gave the child up for adoption, and little is known about the circumstances surrounding the adoption. While it is true that Diane Downs' heinous actions caused immense pain and trauma to her children, her daughter Rebecca has emerged as a strong and resilient individual who has not let her past define her.
Where Is Christie Downs Today?
Diane Downs, now a convicted criminal, is currently serving a sentence of life imprisonment plus 50 years at the Central California Women's Facility in Chowchilla, California. She has been incarcerated in this facility since August of 1993 when she was found guilty of the heinous crime of shooting her three children.
After being convicted and imprisoned, Diane Downs applied for parole on multiple occasions but was unsuccessful in all of her attempts. The first time she applied for parole was in December 2008. However, her request was denied. She was again denied parole in December 2010 after she applied a second time. The most recent denial of her parol was in 2020. The reason for these denials was likely due to the severity of her crimes, which are considered to be among the most heinous that can be committed against innocent children.
The Central California Women's Facility in Chowchilla, California is a maximum-security prison that houses over 2,000 female inmates. It is one of the largest women's prisons in the world and provides a range of programs to help inmates with their rehabilitation and reintegration into society. Downs has been in this facility for almost 30 years now, and it is likely that she will remain there for the rest of her life.