Gilbert Alvarado is a Filipino former interior designer and manager famously known as the ex-husband of Candy Pangilinan, the prominent actress and social media influencer. Candy is also a well-recognized comedian and entertainer celebrated for her perfect satire timing abilities. 
Biography Summary of Gilbert Alvarado
Full name:

Gilbert Alvarado

Nickname:

Gilbert

Gender:

Male

Ethnicity:

Mixed

Nationality:

Philippine

Sexual Orientation:

Straight 

Religion:

Christian 

Marital Status:

Divorced 

Gilbert Alvarado's Children:

Quentin Alvarado 

Education:

Philippine School of Interior 

Occupation:

Managing Director.

Famous for:

Candy Pangilinan Ex-husband
What is Gilbert Alvarado's Age?
Gilbert Alvarado should be in his late 40s. As there are no details regarding his date of birth and age, the assumptions were made based on our research. Nonetheless, it is known that he hails from the Philippines and is a Filipino, though his exact place of birth is unknown.
Similarly, information about Gilbert's early life is unknown, and so is his family. He's managed to keep these details away from the media and fans. However, we know that in 1995, Gilbert earned his degree in Interior design from the Philippine School of Interior Design.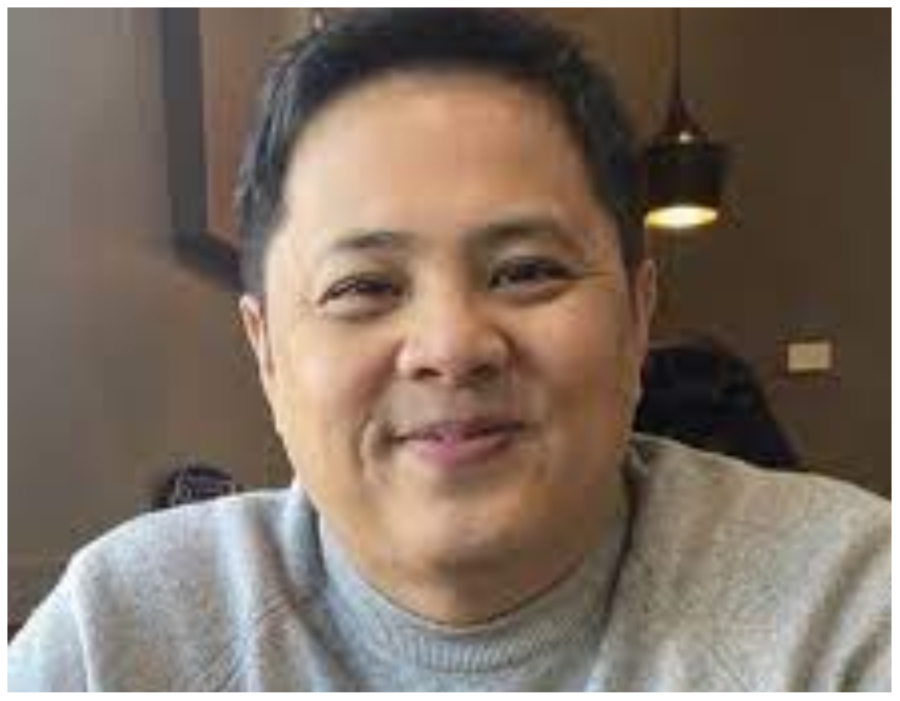 Gilbert Alvarado Became Candy Pangilinan's Husband in 2001
Gilbert Alvarado was the husband of American actress Candy Pangilinan. The couple were in a lovely romantic relationship for over a decade before they got married in 2001. Their wedding was a private one, attended by close friends and family members.
The couple had a private and quiet relationship, and fans were shocked when they learned about their marriage. Gilbert married Candy a year after landing a new career as the managing director of Fiber-Rex.
Gilbert and Candy met on a blind date without knowing each other's identities and professions. Even when they started dating, he wasn't aware that his girlfriend was an actress. Nonetheless, both of them were in love and were seeing each other constantly. But until when she invited him for a photo shoot, Gilbert never knew she was a star.
Gilbert Alvarado and Candy Pangilinan are Divorced 
Gilbert and Candy's much-admired relationship degraded after marriage when the actress reportedly caught Gilbert engaging in illicit extramarital affairs. Even though the pair have very successful careers, it is widely accepted that their marriage wasn't as successful as their career.
In an interview after the divorce, Candy revealed that she assumed a baby could save their failing marriage. However, Gilbert abandoned her anyhow after the birth of their son. Candy's friend was the one who allegedly caught Gilbert cheating on her with another woman. Presently, Candy is living as a single mother along with her 18-year-old special needs son, Quentin Alvarado. She has since moved on.
The Former Couple Share a Son
When Gilbert was caught having an affair, Candy was already pregnant with their first child. With the hope that the child will save their relationship, Candy did her best to keep the baby healthy, but Gilbert left her a few months after the birth of their son.
Their son's name is Quentin Alvarado; he was born on 16 October 2000. Even when he was born with special needs, Gilbert still abandoned him and his mom, leaving Candy to raise him alone. Quentin was diagnosed with Attention Deficit Hyperactivity Disorder (ADHD) and Autism Spectrum Disorder (ASD) at a very tender age. He recently finished 10th grade and has managed to excel in school.
What Does Gilbert Alvarado Do for a Living?
Gilbert Alvarado has been working in the management field for quite a long time now. However, he tried his hands on interior design for a few years after graduating in 1995. Then, he left the industry in 2000 to focus on management. As per his LinkedIn profile, the Filipino has been serving as a managing director at an ICT company called Fiber-Rex.
Fiber-Rex is a Philipino-based ICT company where Gilbert started working in 2009. He's been diligent for the company and has been working for them for over a decade now.
How Quentin Alvarado is Coping with His Condition
According to Candy, Gilbert used to refer to their baby as a "souvenir" even before her baby's delivery. However, her husband abandoned them at the point where they needed his support the most. Hence, she had a hard time raising him as a single mum.
Furthermore, Candy also revealed that her most painful experience is seeing her son, Quentin suffers so much rejection. Other kids in school and around the neighborhood refused to play with him. Later on, Candy got into a serious relationship with a film director named G.B. Sampedro. They had engaged with each other in 2010 but then separated barely after a year, in 2011.
Who is Gilbert Alvarado's Ex-Wife, Candy Pangilinan?
Maria Carmela Espiritu Pangilinan, popularly called Candy Pangilinan, is a Filipino actress and comedian. In 2016, she won the best actress for CineFilipino, and the Los Angeles International Film Festival award for the movie Star na si Van Damme.
Initially, Candy started her illustrious acting career in the 1990s. During the initial phase of her career, she worked in several supporting roles in romantic and comedy films. Some of the notable films she appeared in include:
Hindi Magbabago (1994 and 1997)
Dahil Ba Sa Kanya (lead role).
Sige Subukan Mo.
 Kung Ayaw Mo Huwrang Mo (1998)
Honey, Nasa Langit Na Ba Ako
Ayos Na Ang Kasunod (2000)
Apart Dapat Dapat Apart
Mula Sa Puso
Mula Sa Puso (TV series)
My Special Tatay (2018-2019)
Dragon Lady
Make It with You
Bilangin ang Bituin sa Langit
Fill in the Bank (2020)
The Fake Life (2022).
What is Gilbert Alvarado's Net Worth?
Gilbert Alvarado's net worth isn't estimated yet. But it is believed that the Filipino man is doing well career-wise. He has been serving as a managing director at an ICT company called Fiber-Rex for over a decade now. On the other hand, his ex-wife Candy Pangilinan has an estimated net worth of $1.4 million.
Is Gilbert Alvarado on Social Media?
Perhaps one of the reasons why information about Gilbert is limited is due to his inactivity on social media. He is not available on any of the social media platforms and has, with no doubt, chosen to remain out of the media's eyes.