Tharita Cesaroni-Catulle is an Italian cinematographer and film producer who is popularly known as the wife of actor and singer Dermot Mulroney. She has been married to Dermot for more than a decade now and is the mother of his two daughters; Mabel Ray and Sally Mulroney. Dermot who has worked in dozens of highly-acclaimed movies and TV shows rose to fame for his role as Michael O'Neal in 1997's My Best Friend's Wedding and his portrayal as Nick Mercer in the highly successful The Wedding Date.
Despite interest in her growing due to her marriage to Dermot Mulroney, she has managed to carve out a niche for herself, as an actress and a singer, while also pursuing her career in film production and cinematography. Her beautiful family of four live in Los Angeles, and although a glimpse into their otherwise private life is a rarity, Tharita Cesaroni's strong Italian roots and American entrepreneurial spirit are still a force to reckon with. So what do we know about this damsel that has captured Dermot Mulroney's heart?
Tharita Cesaroni's Profile Summary
Full Name: Tharita Cesaroni-Catulle
Moniker: Prima Apollinaare
Gender: Female
Year of Birth: 1973
Place of Birth: Milan, Lombardy, Italy
Tharita Cesaroni's Age: 49 years old
Ethnicity: Caucasian
Nationality: Italian-American
Occupation: Cinematographer, Movie Producer
Sexual Orientation: Straight
Religion: Christian
Marital Status: Married
Tharita Cesaroni's Husband: Dermot Mulroney (m. 2008)
Tharita Cesaroni's Children: Mabel Ray Mulroney, Sally Mulroney
Tharita Cesaroni's Parents: Franco Catullé and Emy Cesaroni
Tharita Cesaroni's Height in Inches: 5 feet 4 inches
Tharita Cesaroni's Height in Centimetres: 162.56 cm
Tharita Cesaroni's Weight: 114 lbs (52 kgs)
Hair Colour: Brown
Eye Colour: Dark Brown
Famous for: Being Dermot Mulroney's wife
Net Worth: $2 million
YouTube: Prima Apollinaare
Tharita Cesaroni Spent Her Childhood In Italy
Tharita Cesaroni was born in Milan, Italy in 1973. Her exact date of birth is not known as she is quite private about her life. However, her parents were Emy Cesaroni and Franco Catullé. While little is known about her father Franco Catullé who is from Catanzaro, Calabria, her mother Emy Cesaroni was a popular singer under the Italian record label, Style in the 1960s and 1970s. Emma Cesaroni is a native of Terni, Italy, and also went by the stage name Sabrina when she launched into the German music/entertainment market.
Little is known about her childhood or her educational background. She however grew up in Milan with her parents and attended a local high school. She didn't continue on to college, choosing to go into acting and finally working behind the scenes.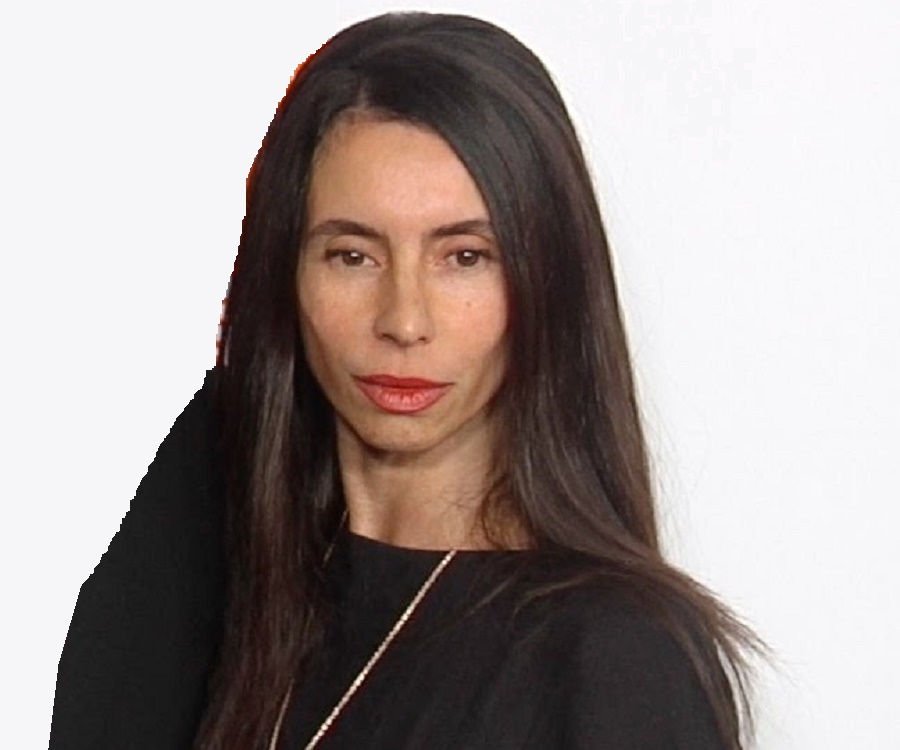 Her Mother's Career Influenced Her Decision To Go Into Entertainment
Tharita Cesaroni was no doubt influenced by her mother, as she ventured into the entertainment scene at a young age, choosing however to work behind the camera as a cinematographer and film producer. Tharita had already established a career in film production and cinematography in Italy before she met her husband Dermot Mulroney and moved to the United States. She now has dual citizenship as American and Italian. She received a 'special thanks' for her role in The Rambler, a 2013 American independent horror film written and directed by Calvin Reeder, which starred her husband Dermot Mulroney, Lindsay Pulsipher, and Natasha Lyonne.
While pursuing her dreams behind the camera, Tharita also followed in her mother's footsteps as Prima Apollinaare. As Prima Apollinaare, she is an upcoming singer and actress, with various songs in English and Italian. On her YouTube page, with a few hundred subscribers, she has beautiful and powerful songs like My Heart Is Open, Stand Up For Love, Mio Amore, Mamma Scusa, Dream, and With My Heart In My Hand. The Music Video of one of her popular songs Dream was directed by Paul Smith, and the song was written with Alexander Vincent. Prima Apollinaare has also featured in the movie series Carnival Row (2019) and Mozart in the Jungle (2014).
These days, she has chosen to stay out of the limelight as the rare occasions we get to see her is when she appears on the red carpet with her husband Dermot Mulroney. She is obviously enjoying her marriage and is kept busy with two active daughters, while also releasing music videos periodically.
How Did Tharita Cesaroni Meet Her Husband Dermot Mulroney?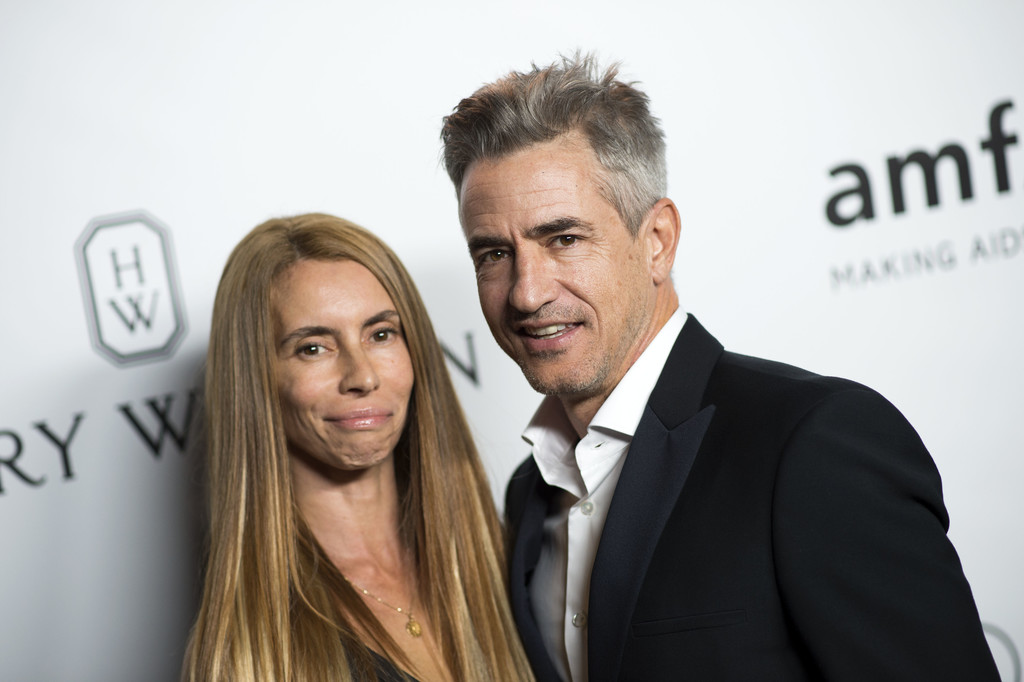 How the couple met, when they met, and the details of their relationship, are unfortunately not available to the public. In fact, their relationship was kept a secret by the pair, until they were caught by paparazzi in 2007. This of course led to rumors that they had been dating, while Dermot was separated from his ex-wife Catherine Keener. Perhaps their divorce was even linked with his relationship with Tharita Cesaroni, although irreconcilable differences had been cited as the cause for the breakup of Dermot's first marriage. Dermot had met Catherine Keener while filming the movie Survival Quest in 1986 and they had gotten married in 1990. Their son Clyde Keener Mulroney was born June 21, 1999, but the marriage didn't last as the couple separated in May 2005 and officially got divorced on December 19, 2007.
Tharita Cesaroni and Dermot Mulroney got married in a private ceremony with close family and friends in 2008. The details of their married life aren't available as the couple chooses to be private about it, however, in an interview with YourTango, Dermot did mention that their love story was 'epic' in his mind. There is no doubt that the two are enjoying their marriage as they have been together for thirteen years now.
Interesting Facts About Tharita Cesaroni's Husband Dermot Mulroney
Dermot Mulroney was born in Alexandria, Virginia on 31 October 1963. The son of Dermot Mulroney, a law professor, and Ellen, a regional theatre actress, Dermot grew up with four siblings; three brothers and a sister. He went to George Washington High School before moving to T. C. Williams High School, from where he graduated in 1981. He graduated from Northwestern University in Evanston, Illinois with a Bachelor's degree in 1985 and was featured in his first lead role as Tim McGary in the movie Sin of Innocence in 1986. In 1988, he landed his first big-screen role in the movie Sunset, which was followed by subsequent hits like Staying Together, Bright Angel, Angels in the Outfield, My Best Friend's Wedding, The Wedding Date, August: Osage County, and Insidious: Chapter 3.
Besides films, Dermot has also worked in many TV shows such as his portrayal of Sean Pierce on Shameless. Other notable appearances include his role as Gavin Mitchell in the critically acclaimed comedy series Friends, and shows like Hanna, The Righteous Gemstones, and The Eric Andre Show. Dermot has an estimated fortune of $14 million which he has racked in from his appearance in roughly 130 movies and TV series. He is also a talented cellist and is famous for his part of the scores for Mission: Impossible III, and Mission: Impossible – Ghost Protocol.
Meet Tharita Cesaroni and Dermot Mulroney's Children
Tharita has two daughters with her husband Dermot Mulroney. Both of their daughters have grown into teens and are currently pursuing their education.
Mabel Ray
Date of Birth: April 2008
Age: 14 years old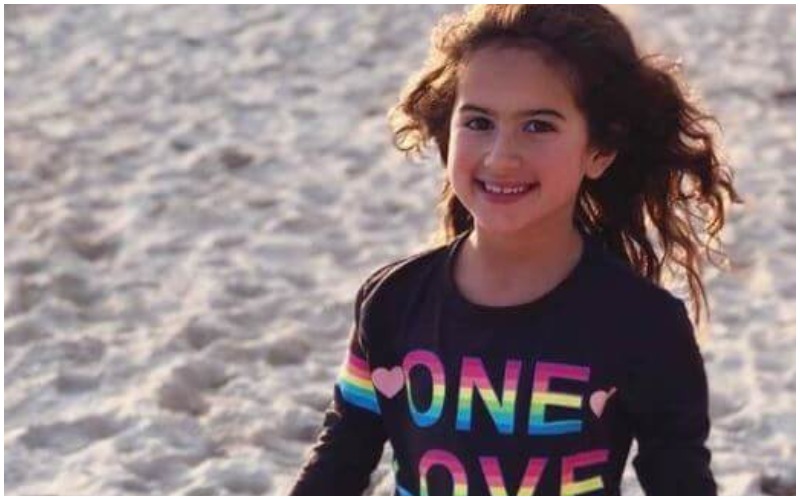 Their first daughter Mabel Ray was born in April 2008. Tharita's pregnancy news came out a month before Mabel Ray was born and the little girl was baptized at San Pietro's Church in Roccascalegna, Italy on 4th October.
Sally Mulroney
Year of Birth: 2009
Age: 13 years old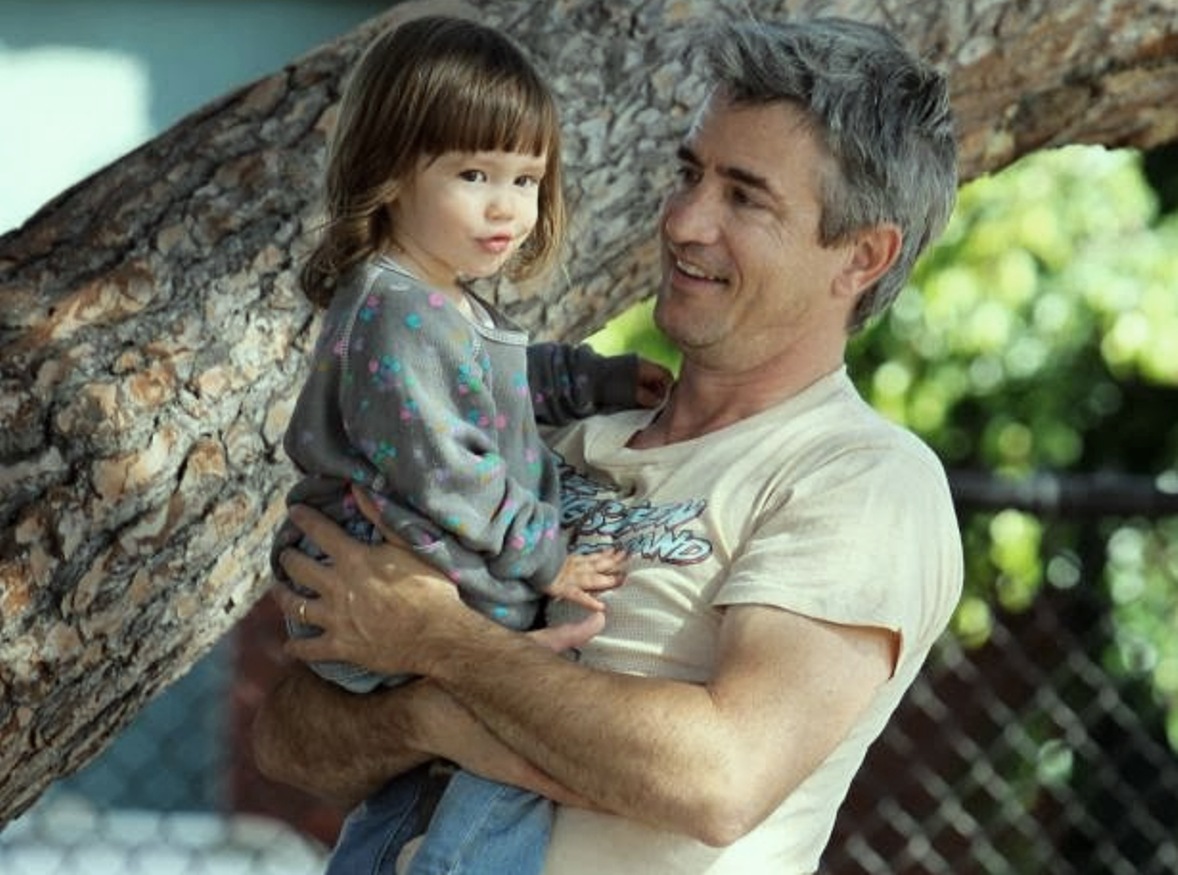 In late 2009, Dermot and Tharita welcomed their second daughter Sally Mulroney. Being daughters of a famous celebrity, Mabel and Sally are undoubtedly living their best lives and hopefully, we would soon begin to hear of their exploits. As for now, Tharita and Dermot have chosen to keep them out of the limelight.
Tharita Cesaroni Penchant For Staying Off The Limelight
Despite her husband's fame, Tharita Cesaroni is known to enjoy life outside the limelight. She has no social media presence, apart from her YouTube account. She and her husband live in Los Angeles with their daughter in the Hancock Park neighborhood. Dermot had purchased their 2,075 square feet mansion for $2.065 million in 2018. And while the couple rarely talked about their love and family life, they however do attend events in each other's company. Events like the red carpet in AFI FEST 2011 in Hollywood, Trevor Live Los Angeles in 2016, and the 2018 Vanity Fair Oscar in Beverly Hills offer a rare glimpse of the couple in their elegant evening wear and happy countenances.