Harry Joseph Letterman is David Letterman's only son, born to the legendary comedian/TV host and his second wife, Regina Lasko. Though Harry is still a teenager and in the process of acquiring basic academic qualifications, he is already famous for being the offspring of one of America's greatest media personalities.
While Harry's father gained popularity with his Late Night with David Letterman show, his mother Regina Lasko is equally well known as a production manager with quite a good number of projects under her belt. Since Harry came of age, fans have been asking whether the young lad inherited the "funny gene" from his father. Is David Letterman's son likely to follow the same career path? Let's find out.
Summary of Harry Joseph Letterman's Biography
Full Name: Harry Joseph Letterman
Gender: Male
Date of Birth: 3rd of November, 2003
Harry Joseph Letterman's Age: 19 years old
Ethnicity: Caucasian
Nationality: American
Zodiac Sign: Scorpio
Sexual Orientation: Straight
Religion: Christianity
Marital Status: Single
Harry Joseph Letterman's Parents: David Letterman and Regna Lasko
Siblings: None
Famous For: Being David Letterman's son
How Old is David Letterman's Son?
Being born on the 3rd of November, 2003 means that Harry Joseph Letterman's age is 19 years old. His place of birth is captured by the records as North Salem, New York where he also spent a better part of his growing up years. Harry is obviously of American nationality but his ethnicity is said to be Caucasian.
His parents are none other than David Letterman, the American comedian and TV show host known for The late show with David Letterman. David kick-started his career as far back as 1982 and his show was among the longest-running television talks shows of all time, running for 33 years.
His mother Regina Lasko on the other hand is known as a production manager who gained popularity for the work she did on Saturday Night Live and Another World. She also worked with Late Night with David Letterman: 7th Anniversary Special as manager.
Harry was named after his paternal grandfather. The senior Harry Joseph Letterman who earned a living as a florist died from the complications of a heart attack in 1973. Harry, who is still in his teens, is yet to leave home. He lives with his parents in North Salem, New York. The Letterman family occupies a 108-acre estate which David bought in 1994 for a whopping $5 million.
The "Hilarious Birth Story Of Harry"
The two media personates were still dating when they had their son and according to reports, a funny incident occurred while Regna was in the labor room trying to push the baby out. This incident has since been tagged the "hilarious birth story of Harry".
While on Late Night with Seth Meyers, the legendary TV talk show host recalled how he went to the hospital with Regina early in the morning (by 6:am) for her DDD and spent the whole day by her side, yet nothing has happened by 8:pm.
David, who said he was glad to hear the doctor enquire if anybody was hungry, indicated that he was famished. When he was eventually directed on how to get delivery from a nearby Chinese restaurant, the expectant father ordered $400 worth of food from the Chinese eatery. He took the food to eat in the break room from where he could clearly hear Regina's scream. It didn't go down well with Regina that she could be screaming her head off in the labor room while David was busy enjoying delicious Chinese food within hearing distance.
According to Harry Joseph Letterman's dad, his wife was highly pissed off by the incident and has continued to be pissed off to date. Harry eventually made his entrance towards midnight at 11:53 amid applause from the staff of the hospital.
Harry Joseph Letterman's Academic History
It goes without saying that Harry Joseph Letterman is still in the process of acquiring basic academic qualifications, however, the young man is yet to talk about his educational journey in the public space.
His dad David was the one who threw a little light on what Harry has done so far. During the lockdown period occasioned by the Corona Virus pandemic in 2020, the legendary televisions show host and comedian said Harry was busy with online classes. David was in a conversation with Howard Stern when he made this comment. According to Letterman, quarantining still has some good side as it afforded him the opportunity to spend quality time with his wife and son.
How Harry Joseph Letterman's Parents Met Each Other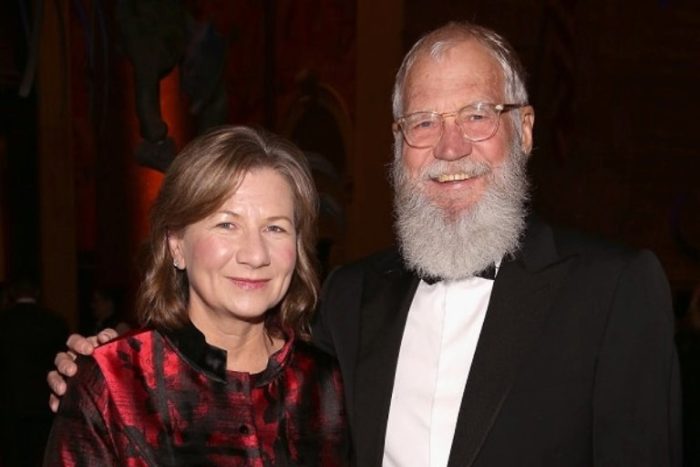 Considering the fact that Harry Joseph Letterman's parents only exchanged the forever commitment on the 19th of March 2009, it is glaring that their teenage son was born prior to their nuptials.
David Letterman and Regina Lasko became an item in February 1986 while the renowned television personality was still cohabiting with Merrill Markoe – a former head writer and producer with Late Night. In the long run, he broke free from Markoe and continued with Lasko. They eventually dated for 23 long years before deciding to move their relationship to the ultimate conclusion.
By the time David and Regina tied the connubial knot in Choteau, Montana in what was described as a private Courthouse ceremony, Harry was already six. According to David Letterman, he nearly missed his own wedding; the car they used got stuck in the mud a couple of miles from home. However, luck was on his side as he managed to arrive at the venue in time for their nuptials.
Before he even met Lasko, Harry Joseph Letterman's dad was married. His ex-wife, Michelle Cook happens to be the TV host's college sweetheart. The duo pledged unending love in a wedding ceremony on 2nd July 1968 but their union was terminated in October 1977, after nine years. David seems to have got it right the second time around as his marriage with Regina has endured for over a decade and still going strong.
Harry Joseph Letterman is the Apple of His Parents' Eyes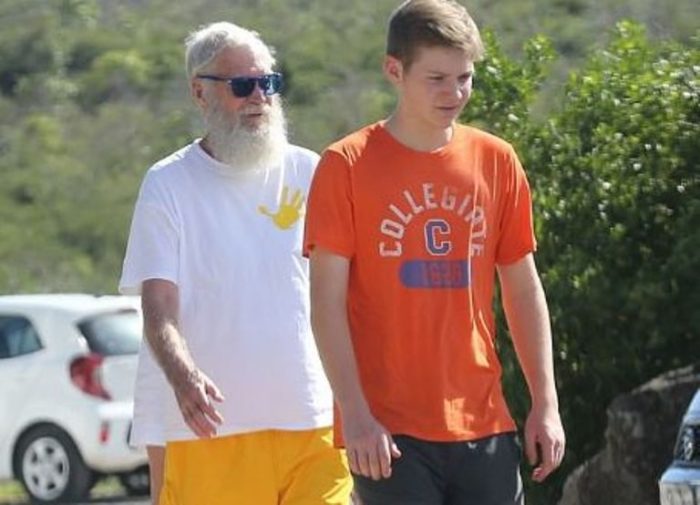 According to the TV personality, the birth of his son significantly changed his life – a statement he often makes on air. David has made it unequivocally clear that he adores his only child. Speaking in an interview session, the father of one threw some light on the nature of love and affection he has for Harry. Though he loves his wife Regina very much, everything changes when it comes to Harry.
David's exact words were "you love your wife, but the real deal does not begin to happen until your child arrives." Going on, David said he was grateful for the opportunity of spending quality time with Harry at his age. The TV show host concluded by revealing how secure he feels whenever his son is around. Spending time with Harry is obviously very important to David.
On his own part, Harry who prefers to live his life away from the prying eyes of the public rarely makes a public appearance with either of his parents. On a rare occasion in 2020, the youngster was spotted in St Barts with David and Regina during the New Year celebration.
David Letterman's Son was Once Nearly Kidnapped
Harry Joseph Letterman was just 16 months old in 2005 when the show host's family had a close brush with a scary situation. This unpalatable incident happened around the period that David hired the services of an unidentified painter; the man was to paint the Letterman home which spread approximately 2,700 in Rocky Mountain Front.
Instead of doing the job for which he was hired, the painter, who was identified as Kelly Allen Frank, started putting plans in motion to kidnap David Letterman's only child. According to ensuing reports, Kelly went to discuss his plans of abducting Harry alongside his nanny with an acquaintance of his who didn't like the idea one bit.
Kelly's anonymous friend decided to sell him out by reporting the matter to the office of the Teton County sheriff. The report made by the house painter's acquaintance led to his arrest, following which he was charged with solicitation to kidnap.
Details of Kelly's Abduction Plans
It later came to the fore that Kelly wanted to take both the baby and his nanny so as to have someone to cater to his needs while in adduction. Sources soon dug up a lot of details on the case. According to reports, Kelly was already in possession of the keys to the Letterman family house. The painter's plan was to take the baby while he was asleep.
Further investigations revealed that the kidnapper had plans of demanding a $5 million dollar ransom before he would consider releasing Harry and the nanny. After hearing all these revelations, Harry Joseph Letterman's father was shocked to his bone marrow that the man whom he brought into his house was making plans to make away with his only child. David was really grateful that the authorities were able to foil Kelly's attempt and his son was safe and sound.
The kidnapper, who was previously convicted six years ago in 1999 for holding his then-girlfriend against her will, was soon arraigned before the court. At that time, Kelly had no lawyer to represent him. Eventually, the presiding judge found him guilty as charged and sentenced him to 10 years in Pondera County prison but there was a $600,000 bail clause attached.
Kelly barely spent one year behind bars before he escaped in 2007. It goes without saying that a fugitive cannot succeed for long in America as the kidnapper was soon recaptured and returned back to prison to finish the remaining part of his jail term. He eventually regained his freedom in 2014 on parole. Kelly wasted no time in violating the terms and conditions of his parole which resulted in another arrest.
Harry Joseph Letterman's Career Path
Harry Joseph Letterman is a young and enthusiastic lad that often makes headlines thanks to the influence of his renowned TV show host father, David Letterman. However, the only child of the Letterman family is yet to choose any career path to follow.
Presently, Harry seems to be focused on getting his academic qualifications; perhaps, he will make a choice when he is done with education, and needless to say, he has a great role model in his father if he ever wants to go into show business.
For the time being, David Letterman's only son has only recorded one television appearance; this occurred on the set of The Late Show With David Letterman – his dad's TV show.
Social Media Presence
Unlike the child of other celebrities that love to brandish their career and personal life on the internet space, Harry Joseph Letterman obviously chose a totally different path. The young man is nowhere to be seen on any social media platform. He is said to prefer a low-key existence and has no time for social media activities.
His dad on the other hand is pretty active on almost all the platforms. On Instagram, the comedian cum TV show host can be located @letterman with a whopping 365 thousand followers and counting.
Does Harry Joseph Letterman Have the Funny Gene?
Coming from the bloodline of one of the greatest comedians of our time, Harry Joseph Letterman is expected to be born with the "funny gene". Fans of the TV show host have often wondered whether David passed that hilarious quick wit to his only offspring.
Speaking on the set of the Ellen Show, David talked about the possibility of Harry displaying some hilarious stuff, writing jokes, or even making some attempts at being funny. According to the great comedian, he has been patiently waiting for the young man to show signs of inclining towards his trade. David narrated some incidents with his teenager at home.
The show host said he was once alone with Harry when he asked if he (Harry) had had breakfast. In response, the young lad said: "I am not sure" in a baritone voice. The comedian recalled another instance when he enquired to know why Harry is averse to going out with him. Talking to his teenager, David asked if his beard is the reason Harry doesn't like going out with him. No, it isn't the beard but your behavior, Harry responded.
David narrated yet another incident that transpired while Harry was a fourth-grader when they went to see Moai at Easter Island. While sitting down to dinner at the restaurant, a drunken guy appeared all of a sudden, horrifying Harry so much that he ran into their hotel room.
A month following the incident, Harry's teacher called David to say that his son wrote a theme about Easter Island for the school and she needed to check out something with him. Talking further, the teacher asked if a drunken guy chased Harry out of their hotel because that was the only thing he stated on his paper. Harry obviously found that drunken guy way more impressive than Moai, David said.