The University of Ibadan (UI) was established in 1949 as the very first university in Nigeria. It was a College of the University of London before it became an independent institution in 1962.
Originally offering academic programmes in Arts, Science and Medicine, the University of Ibadan is currently a citadel of learning. They offer academic programmes in 16 Faculties and has accommodated and trained thousands of graduates and postgraduates.
Notable alumni of the University of Ibadan include Chinua Achebe, Wole Soyinka, Christopher Okigbo, Emeka Anyaoku, and Kole Omotosho.
University of Ibadan Faculties and Courses
UI offers its academic programmes in 16 faculties including:
Arts
Science, Basic Medical Sciences
Clinical Sciences
Agriculture
The Social Sciences
Education
Veterinary Medicine
Pharmacy
Technology
Law
Public Health
Dentistry,
Economics
Renewable Natural Resources
Environmental Design
Management
List of Available Courses in UI
College of Medicine
Medicine & Surgery
Dentistry
Physiotherapy
Biochemistry
Physiology
Human Nutrition
Nursing Science
Pharmacy
Pharmacy
Faculty of Agriculture & Forestry
Agriculture
Fisheries and Wildlife Management
Forestry Resources Management
Faculty of Arts
Arabic Language & Literature
Islamic Studies
Archaeology
Archaeology Combined (Archaeology with History, Archaeology with Classics, and Archaeology with Religious Studies)
Anthropology
Classics
Religious Studies
Communication & Language Arts
Linguistics and African Studies (Linguistics, Yoruba, and Igbo)
History
English Language & Literature
Philosophy
European Studies (French, Russian, and German)
Theatre Arts
Faculty of Law
Law
Veterinary Medicine
Veterinary Medicine
Technology
Agricultural & Environmental Engineering
Civil Engineering
Industrial Production Engineering
Petroleum Engineering
Electrical & Electronics Engineering
Mechanical Engineering
Food Technology
Wood Products Engineering
The Social Sciences
Economics
Geography
Political Science
Psychology
Sociology
Education
Adult Education
Educational Management
Teacher Education (Arts, Social Sciences, Science, and Pre-Primary Education)
Special Education
Human Kinetics
Health Education
Guidance & Counselling
Library Studies
Faculty of Science
Archaeology Single Honours
Archaeology Combined (With Geology, Geography, Zoology, or Botany)
Anthropology
Chemistry
Industrial Chemistry
Geography
Computer Science
Geology
Mathematics
Physics
Statistics
Zoology
Botany
Microbiology
Admission and Students Portal Information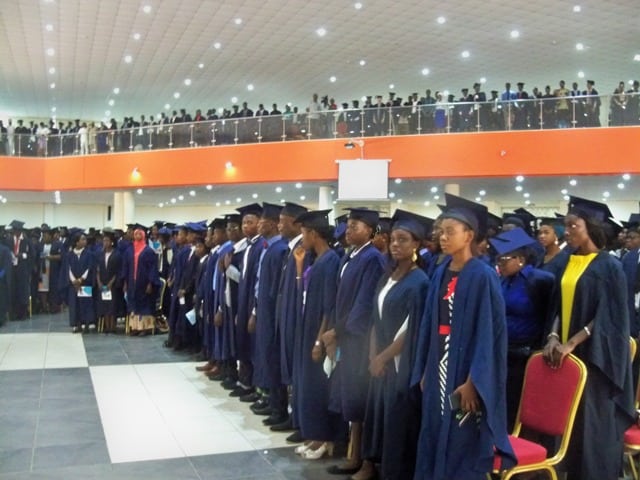 For a student to be admitted into the University of Ibadan, he/she must have chosen the school during JAMB registration. Also, your JAMB cut off mark should be up to 180 points and above for you to stand a greater chance of gaining admission into UI. This is so as selections of candidates are made base on who scores the highest point.
Meanwhile, the University Matriculation Examination (U.M.E.) minimum mark is 200. Therefore, it is safer to get above the cutoff mark in order to compete squarely. The admission portal is open for Undergraduates Studies, Postgraduates Studies, and Distance Learning Centre.
Portal Login for Newly Admitted Students
1. Your Username is your Jamb Registration Number eg 33333333UI.
2. Your Password is your Surname at first login eg Ayoade. Don't use a hyphen in your compound names.
3. In case you forgot your password Click here to reset the password. Otherwise, click Sign In
4. Select My preference
5. Update your personal data by selecting click here to edit personal data
6. Then click on update.
Don't Miss: Afe Babalola University: Admission, Courses Offered, Tuition Fees
University of Ibadan School Fees
You can pay your school fees through…
Internet Banking
ATM Card payment
Making payments at the assigned Bank
How To Pay Your Fees
1. Log in to the portal account you created with the school
2. The portal opens with the default Fee Payment page in view.
3. Click on Pay Your Fees at the top right corner of that page.
4. Select the fee type by checking the tab against your preferred fee type, click on Add Selected Items to my Fees List and then click on proceed.
5. Once page refreshes, check the box against Remita and click Post Now.
6. Your fee statement would appear, copy out the Reference Number.
7. Click Proceed to gateway and wait for the page to refresh.
8. The page refreshes with the Remita Platform and all the payment modes can be seen.
9. If you choose any of the school fees payment mode – Internet Banking or Card payment, you can proceed by clicking on your respective bank and then make the payment.
10. If you choose to Pay at the Bank you should write down the Remita Retrieval Reference (RRR) and take it to any of the designated banks. With the RRR number, the bank will pay the fees on your behalf.
11. After that, return to the portal and register/submit your semester/session courses to your Faculty Officers not later than the Closing date as indicated for registration.