Unity Bank USSD code or shortcode is *7799# which is used for easy mobile banking. Alternatively, you can use the Unity Bank mobile app and internet banking to perform your various bank transactions.
Unity Bank is one of those banks in Nigeria that have doubled up efforts to make easy banking very effective for their customers. With the introduction of mobile banking, Unity Bank account holders can now perform transactions and manage their bank account(s) from their mobile devices. To know more about how to use the Unity bank USSD code and every other mobile banking platform available for your easy banking, here are guidelines to help you.
Unity Bank USSD Code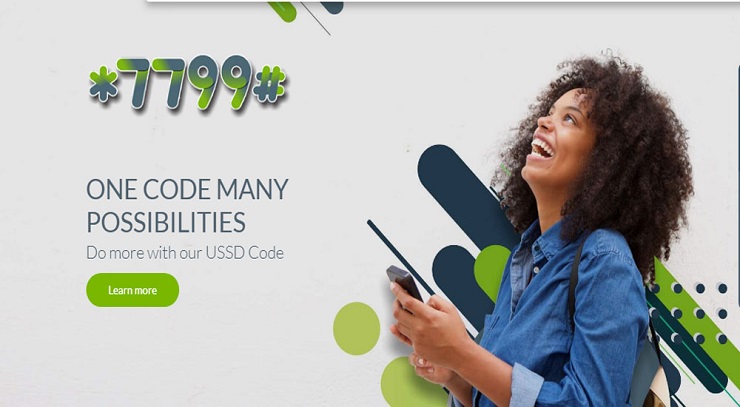 The Unity Bank USSD code *7799# gives you the opportunity to access mobile banking services at your convenience, using your phone. USSD is a technology platform that helps you transmit information through a GSM network on a basic phone, especially all mobile phones with SMS facility.
Some of the benefits you are bound to enjoy using Unity Bank USSD code include;
Easy fund transfers
checking account balance
Airtime recharge
Balance enquiry
Bills payment
BVN verification, etc
Interestingly, the bank has generated different codes to perform each of these banking tasks. Some of these codes include:
Unity Bank USSD Short Code Strings
*7799*Amount# – Self recharge
*7799*Phoneno*amount# – Third party recharge
*7799*1*accountno*amount# – Transfer to Unitybank
*7799*2*accountno*amount# – Transfer to Other banks
*7799*0# – Balance enquiry
*7799*5# – BVN verification
*7799*9*phone number# – Block account
*7799*403*Bet9ja ID*amount# – Bet9ja Wallet funding
*7799*8*Amount# – Cardless withdrawal
How to Register and Activate Unity Bank USSD Code
To be able to effectively use any of the Unity Bank USSD codes mentioned above and more, you will need to first get it activated on your phone. However, this process has been made very easy without needing to visit the bank premises for this purpose.
To begin your USSD registration and activation process as a Unity Bank account holder, all you will need is your account number and your phone number that is duly registered and linked to your bank account. The guidelines below will help you activate your Unity Bank transfer code on your mobile phone:
Dial *7799# on the mobile phone number linked to your unity bank account
On the next prompt, you will see lots of options displayed on your phone screen
 Choose the appropriate option to continue with the activation process
Add your Unity Bank account number and click to proceed with the activation
Set up your four-digit secret PIN which you will use to authenticate every transaction you make
Click "activate" to finally register and activate your Unity Bank USSD code
What is Unity Bank Mobile Banking?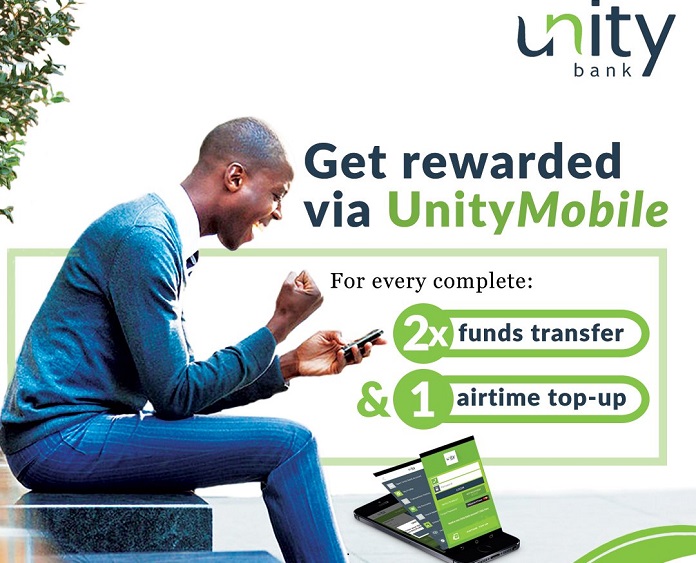 Unity Bank mobile banking can be done through the bank's App. This is another necessary alternative you can use in place of the bank's USSD codes, for easy bank transactions. Also called Unifi, the Unity Bank's mobile banking application was designed to meet basic social needs that require smooth financial resolutions. The innovation helps you effectively manage your finances in a secure, easy way from anywhere and at any time through the use of your mobile device
To effectively use the Unity Bank mobile app, you will need to first download the app and activate it by entering the required bank details. Below are steps to guide you on how to activate your Unity Bank mobile app.
Visit the App Store on your device to download the app by searching for Unity Bank
 If found, download and launch the app on your mobile phone
For existing Unity Bank account holders, click on 'Get Started', 'I have a Unity Bank account'
Register with your existing Unity Bank account number, mobile number and other details required
For non account holders, you can also use the app by simply clicking on 'I don't have a Unity Bank account', and then proceed to open a "unifi account"

Register your username, select your mobile network provider and click on send.

You will receive a congratulatory message of successful activation with a default PIN
Click on the security on the menu list to change the default PIN to your desired 4 digit PIN known to you alone
Visit any Unity Bank branch to complete your data capture and activate your PIN by filling out the PIN activation form, and submitting them for immediate PIN activation
Log in and start transacting!
Note: The Unity Bank mobile app supports all smartphones – Android, Blackberry, Windows and Apple stores
Unity Bank Internet Banking
The Unity Bank internet banking platform is another secured means that helps you carry out bank transactions with ease. The platform provides you with robust channels designed with ultramodern technology to give you unlimited access to your accounts anytime, anywhere.
Unity bank internet banking offers features such as single and multiple transfers, bills payments, including  GOTV and DSTV subscription, Data Bundle purchase, utility bills, etc.
How To Register For Unity Bank Internet Banking
The following steps will guide you on how to register for unity bank online banking.
Click here to log on to Unity Bank Official Website
Click on "internet banking" on the homepage's general menu
A drop box will appear and you will be required to log on or signup
As a new user, click on the Signup tab
For existing Unity Bank account holders, you can go ahead and input your account number to get started
If you are not a Unity Bank account holder, you can begin by entering your bank verification number (BVN) with other necessary requirements
Next, you are required to click on the link asking you to download and fill your form
Once filled and signed, you should submit the form to the Unity Bank branch nearest to you
Your login credentials and user guide will be sent to the email address you supplied on the form
Return to the Unity Bank internet banking platform and log in with the details and password sent to you through your email. (You may decide to change the password to a more-convenient one you can easily remember)
Enjoy your transaction!
Benefits of Using Unity Bank Internet Banking
It is user friendly
Convenient for conducting banking transactions from the comfort of home/office
Best for multiple transactions such as bills payment, fund transfers, airtime recharge, etc
Easy access to bank information and products
Keeps you updated on Unity Bank's products and services always