Ever wondered how our mothers were able to space their children even before modern contraceptives were made? Before the arrival of colonial masters in Nigeria, and the use of modern contraceptive methods like hormones, condoms, IUCD, hysterectomy etc. how were women able to control birth.
Well, they used natural methods, which seem to had disappeared with the advent of modern medicine. But such natural methods are gradually becoming more popular again as women are beginning to realise that some of the modern methods of contraception have side effects.
Hormone-based birth control often comes with side effects that can range from weight gain, depression, infertility to the increased risk of certain types of cancers, heart attack or stroke.
Throughout history, a variety of plants have been used safely and effectively for contraception and some of these include, Negro or Ethiopian pepper (Botanical Name-Xylopia Aethiopica) also known as Uda in the Igbo language or Eeru Alamo in the Yoruba language or Chimba in the Hausa language.
It is native to the lowland rainforest and moist fringe forest in the savanna zones of Africa, largely located in a West, Central, and Southern Africa and also in the dry countrysides.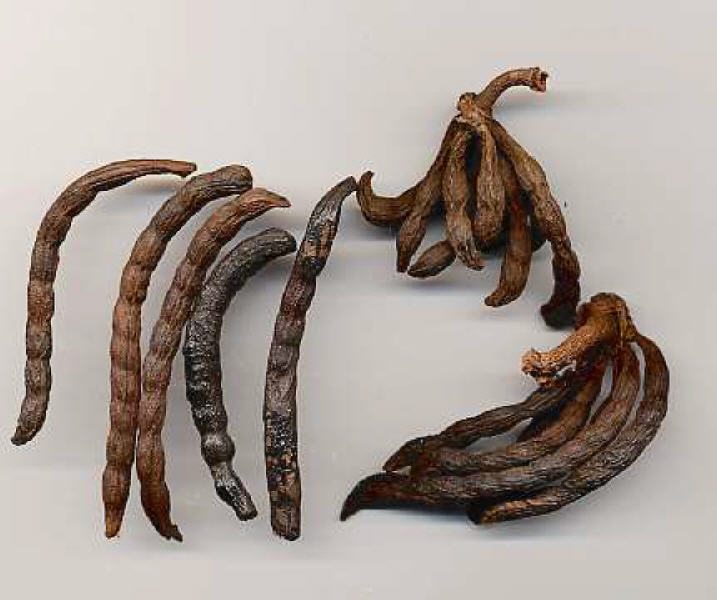 The key constituents in Negro pepper/UDA are Diterpenic and Xylopic acid, copper, manganese and zinc.
It also consists of mono & sesquirter peniods with typical constituents like &-(alpha) and B (beta) Pinene, myrene, P-cumene, limonene, to mention but few (people in the medical field will understand these components better).
The nature, variety and chemical constituents of these spices have made their use significant i.e. UDA spices have a strong taste and aroma which makes them useful.
A Scholar, Madame Joyce Tochukwu who did a dissertation on Uda seed while at university explained how this spice can be used to prevent pregnancy.
Also See: Are You Pregnant? You Should Always Eat These 13 Best Foods
According to Madame Tochukwu:
"The issue of unwanted pregnancy among nursing mothers in Nigeria is quite alarming. While most mothers aim to space their kids many don't quite achieve their aim.
" I have decided to assist other mothers by informing them on how to effectively use a natural method of contraceptive called UDA water.
"You should note that unlike hormonal contraceptives, there are no side effects to using UDA water to prevent pregnancies. It is also safe for women who are breastfeeding infants, in fact, UDA water contains vitamins A, B1, B2, C, E and folic acid."
How To Prepare Uda Water
Step 1: Purchase a large quantity of UDA and put this in a pot e.g. 250 grams which should be about half the size of a tin of Milo.
Step 2: Add about 60cl of water e.g. a bottle of Nestle water
Step 3: Boil the UDA in this water for 5 minutes and allow it to cool.
Step 4: Once the boiled UDA water has cooled down you can store it in a container of your choice e.g. you can use your plastic bottle and place it in a refrigerator.
UDA water can be preserved in a refrigerator for one month at 25 degrees centigrade i.e. normal storage compartment in the refrigerator.
Do not put in the freezer so that the active ingredient will be stable although is more active when is not stored for too long.
Step 5: Immediately after sexual intercourse with your husband, shake the bottle very well and pour the UDA water into a glass. A glass of this contraceptive water should be just fine. Some women also prefer to take this before sex (this is because some spermatozoa are stubborn).