Chimamanda Ngozi Adichie is arguably the most popular African woman. The prolific writer is mostly known for her strong stance against gender discrimination reflected in her books and speeches. The proud Igbo writer became very popular after she wrote her first novel 'Purple Hibiscus' in 2003, and it won the Commonwealth Writers' Prize. She has since written many other books and has won several awards as well. Beyond what we know about her career, there's this other side of the writer, which she guards closely from the media – her marriage. Here's all you should know about Chimamanda Adichie and Ivara Esege, her husband.
Chimamanda Had an Unpublicized Marriage to Ivara Esege
Though not so many people know this, the novelist has been married for the past 14 years. She got married to Ivara Esege, her Nigerian, British-American husband, in 2009. Adichie kept her marriage very private, so much that not a single photo from her wedding was seen until recently. According to her, she asked friends and relatives not to post her wedding pictures on social media. She also does not talk about her husband or marriage in interviews because she believes that once you give people access to a part of your life, they want to know more and more.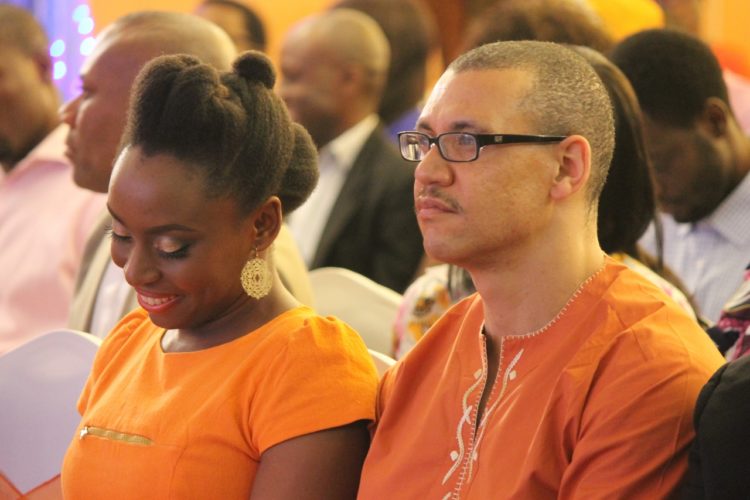 Reports have it that the parents of Chimamanda and Ivara are old friends, which is probably how both parties met. However, the entire story about how they met and eventually got married is unknown because the Nigerian writer prefers a private life. Even though much is not known about their very modest wedding, one of the pictures she released recently revealed that she had both parents walk her down the aisle.
She said she had both her mother and father walk her down the aisle because western weddings always sideline the mother while the father takes all the shine of the day. Also, she revealed that her mother danced with her instead of the norm of the bride's father doing the dance. Her reason was that her mother is a better dancer than her father, and the old man didn't mind his wife dancing on their daughter's happy day.
It is a thing of wonder to some people how Chimamanda got married to a man who is not completely Nigerian, seeing that she takes so much pride in her Igbo heritage. However, the truth is that despite not being fully Nigerian, Ivara spent a greater part of his life in Nigeria, and especially in the same state, Enugu, as Adichie. This gives them a sense of sameness and understanding.
Facts About Chimamanda's Husband, Ivara Esege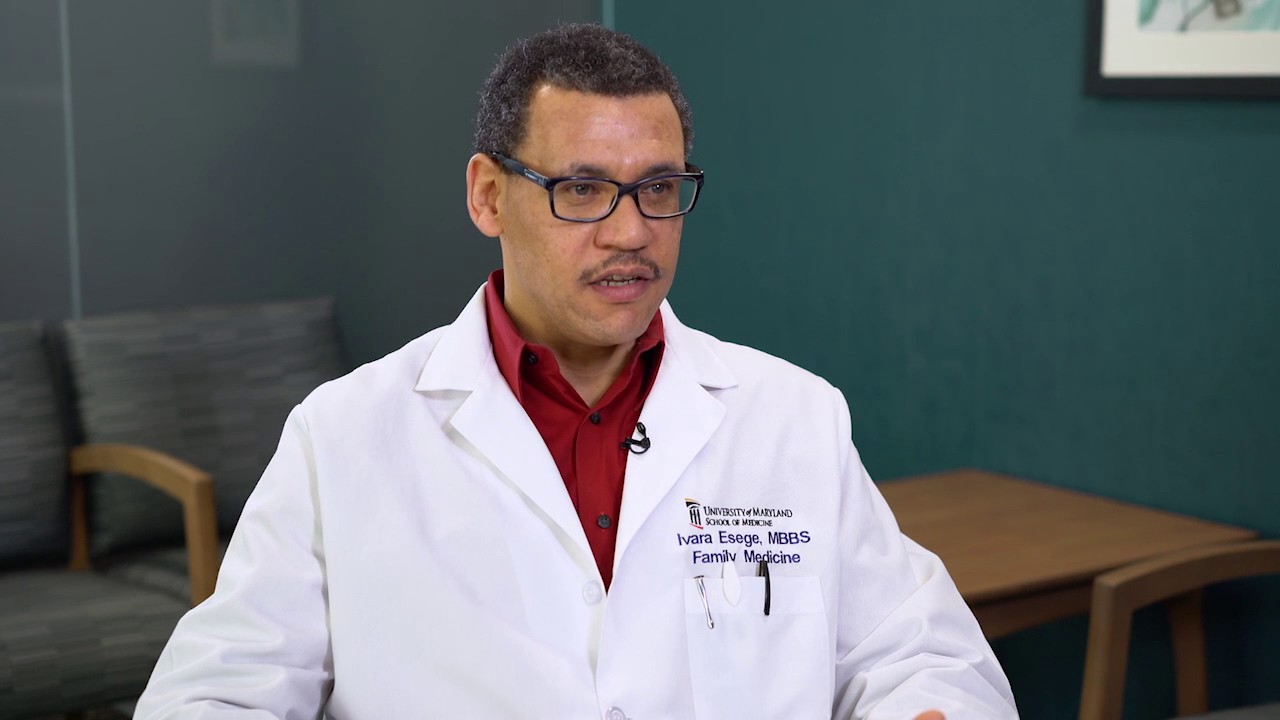 Name: Ivara Esege
Date of birth: 4th August 1967
Age: 56 years old
Nationality: Nigerian, British-American
State of origin: NA
Education: University of Nigeria Nsukka, University of Maryland and Medical Center
Occupation: Medical doctor
Although he is a United States-based medical doctor, Ivara is better known as the husband of the renowned Nigerian Novelist. He became known following his marriage to the writer. Also, he is known as a Nigerian British-American, but there are no records of where exactly his parents come from. Currently, he lives in Baltimore, Maryland, USA, with his family.
The medical doctor was born in Enugu State on the 4th of August 1967.
He obtained a degree in medicine from the prestigious University of Nigeria and served in the hospital clinic for two years after graduation. Later, he moved to the United States of America, where he furthered his studies at the University of Maryland and Medical Center. He specialized as a family doctor. He holds a certificate as a Clinical Assistant Professor of Family and Community Medicine from the same university. He is equally certified in Family Medicine by the American Board of Family Medicine.
Ivara is said to be a very supportive husband to his wife, especially in her feminism mission. In 2017, he joined his wife in the Women March, which took place in Washington DC. He is also a loving father.
Chimamanda and Ivara Have One Daughter
The writer and her husband welcomed their first and only child in 2016. Like her wedding, Adichie hid her pregnancy such that people were surprised the first time she mentioned that she had a few-month-old daughter. The little girl has grown to about 7 years now. The name of the novelist's daughter is unknown, as she has refused to share this information.
From all indications, the feminist is raising her daughter to become a proud Igbo lady and feminist just like herself. She once shared a short video on her page where she praised her daughter in Igbo while the little girl gave a few Igbo responses. She equally mentioned that she is teaching her daughter to speak Pidgin English.
Has Chimamanda Adichie and Ivara Esege Been Involved in Any Controversy?
There is no known controversy between Chimamanda Adichie and Ivara Esege since they got married. However, the 46-year-old writer has faced a series of backlash after she made a comment that some people considered homophobic.
In an interview, she was asked about her stand on transgender women and feminism. She said that transgender women were simply trans women and did not have the same experience as those who are born female.
This statement drew a lot of criticism and public backlash despite the support she has always given the trans community. She later apologized for her statement, and some people forgave her while others refused to accept her apology.
Relationships Chimamanda Had Before Marriage
Although she doesn't like talking about her love and relationship life, the writer managed to reveal in a recent interview with Ebuka Obi-Uchendu that she had been in different relationships before her marriage. According to her, she started dating in secondary school, even though she had her first crush in primary school. The first was on a boy whose name she did not want to mention, and the second was her friend, Oke Odigbo.
In Junior Secondary School (JSS) One, she had a crush on her brother's friend, but they did not start dating until she was in Senior Secondary School (SSS) one. She left him after she met someone else. The writer also refused to say the name of her ex-boyfriend so as not to upset her husband.
Other Interesting Facts About Chimamanda Ngozi Adichie
The name Chimamanda was not given to her by her parents. She invented the name herself when she wanted an Igbo name but did not like Ngozi (her birth name) because it was too common.
Although she was born and lived in Nsukka, Enugu, with her family, she is originally from Abba, Anambra State.
The house where she grew up in Enugu happens to be where celebrated writer Chinua Achebe lived before moving out.
She lost both parents in the same year, 2020.
She has sixteen Honorary Degrees from foreign universities, but none from Nigeria as of this writing.
Her books include: Purple Hibiscus, Half of a Yellow Sun, Americanah, The Thing Around Your Neck, We Should All Be Feminists, Dear Ijeawele, or A Feminist Manifesto in Fifteen Suggestions, Notes on Grief.
Chimamanda lives in the United States and Nigeria, where she holds an annual creative writing workshop.