What exactly comes to your mind the moment Lagos or Abuja is mentioned to your hearing? Discussing Nigeria without mentioning the cities of Abuja and Lagos would seem like telling a sketchy story to an alien. The two cities have grown to become two of the most visited and populated cities in Nigeria. Precisely, on average speed, the driving distance from Lagos to Abuja is 754 kilometers, equal to 468 miles, while the flying distance is 536 km, which equals 333 miles. In the course of this writing, we will present to you all the facts you need to know about traveling from Lagos to Abuja.
Best Transport Companies For Travelling From Lagos to Abuja and their Different Costs
To be exact, traveling by road especially in Nigeria can be very stressful considering the bad state of vehicles as well as bad roads. Hence, in order to ensure convenience, one has to be careful in choosing a transport system. Also, people consider cost in order to embrace their individual pocket size. Below is a list of efficient transport companies for your safe travel from Lagos to Abuja.
1. ABC Transport – ₦11,000 to ₦12,000
ABC remains one of the best transport companies with brand new and standard buses. It offers top-class services starting from high safety standards to luxury experiences. It also offers affordable lodging for its customers on arrival
Main Addresses: Opp Jakande 1st gate Beside FCMB Bank, Lekki Expressway Lagos
Online Booking: https://www.abctransport.com/
2. Chisco Group Transport Company – ₦10,000 to ₦11,000
Chisco Transport Company offers affordability and convenience to their customers. The unique thing about this transport company is that all their drivers are carefully trained and are well advanced. Their main address is at Suite 46A Asset Corps Plaza, 21 Obafemi Awolowo Way, Ikeja, and you can book online via https://chiscotransport.com.ng/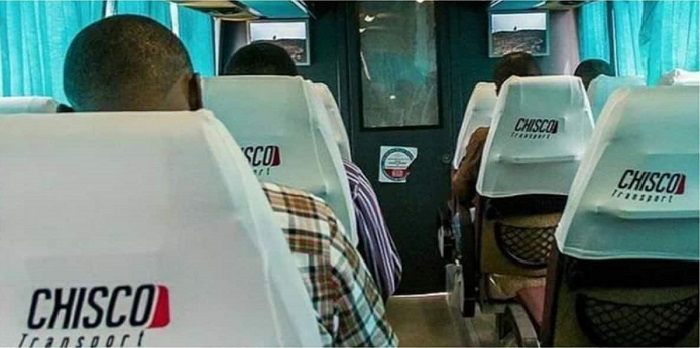 3. God is Good Motors (GIGM) ₦13,000 to ₦15,000
With its luxurious Mercedez Benz cars, GIGM has become one of the top-rated transport companies that mostly travel from Lagos to Abuja. They have simply made it to the top of the transport business in Nigeria given the comfortable services they offer to their customers. Just to ensure you have a pleasant trip, GIGM has in their buses air conditioning, several media outlets, headroom, and legroom.
Main Address: 10 Wole Ariyo Street, Lekki, beside First Bank
Online booking: https://www.gigm.com/
4. Cross Country Transport Company ₦10,500 to ₦12,000
This is another unique transport company you can take for your travel from Lagos to Abuja. Even though they are not very common to many, CCTC started operating in May 2001 and has quite gained decent customers as a result of its spectacular services.
Main Address: 12, Ikorodu Road, By Immac Group, Chicken Republic Building, Jibowu
Online booking: https://www.crosscountry.ng/
5. GUO Transport – ₦12,00 to ₦14,000
Founded in 1980, GUO Transport Services Limited has grown to become a household name in the Nigerian transport business. They are widely recognized for their well-managed and properly organized transport services. They use Toyota Sienna, Toyota Hiace, and Sprinter buses, with well-experienced drivers.
Main Address: No 1 Ipaye Street, Iba, Lagos
Online Booking: https://www.guotransport.com/
6. Young Shall Grow Motors – ₦8,500 – ₦9,500
A leading transport company in Nigeria and West Africa in general, Young Shall Grow uses luxury buses and today boasts over 600 serviceable vehicles in its fleet. Although it started operating way back in 1972, most people still prefer this transport company because of its affordability
Main Address: Alaba International Market, Lagos
Online Booking: www.ysgtransport.com.ng/
7. Peace Mass Transit – ₦11,500 – ₦12,500
Peace mass is one of the best transport companies in Nigeria generally known for speed. They have more than 1,900 buses which are mostly Toyota Hiace.
Main Address: No 9, Sagamu Road, Ikorodu, Lagos State
Online Booking: https://pmt.ng/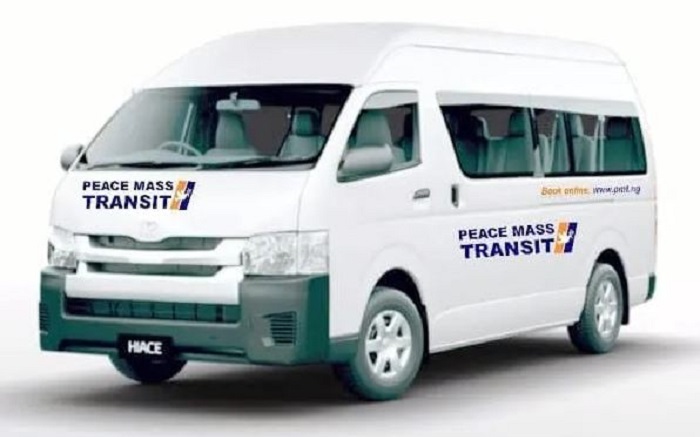 Things to Put into Considerations while Choosing a Transport Company
While making a choice or booking a transport company that will convey you from Lagos to Abuja, it is important to take note of a few things that would help facilitate your journey.
Budget: As the saying goes, all fingers are not equal. The transport cost from Lagos to Abuja varies among the several companies. So, check your budget and go for the one you can afford.
The Reputation of the Transport Company: Even though all the companies we recommended have positive reviews, you still need to check and verify them online to see the one that suits your preference in terms of convenience, considering the fact that traveling from Lagos to Abuja is quite a long one
Comfort: You should also have to consider comfortability especially if you're traveling with kids. Consider the size of buses and pay for a larger one, to save you the stress of squeezing yourself through the journey.
Safety Tips To Note For Everyone Traveling From Lagos To Abuja
A lot of people might already be making plans of traveling from Lagos to Abuja for the end of the year, hence, it is pertinent that we give you some tips on how to successfully and safely navigate your journey to and fro. Because traveling from Lagos to Abuja is such a long distance, safety is a paramount thing to consider even before embarking on the journey
Make prior plans by researching about where you are going to
Ensure to take a day off to rest just before the journey
Dress simply when traveling. Avoid sophisticated clothing and attires.
Do not eat heavy food, starting from the night before the journey to the day. Also, avoid drinking too much water.
Make preparations for weather changes by taking along a sweater, cap/scarf, stockings, etc
Ensure that all your luggage is in one bag (highest 2 bags)
For security reasons, totally avoid night bus as the condition of roads isn't most favorable for night travel.
Also for safety, ensure to travel with someone if possible
Avoid unnecessary stopping in the middle of nowhere
Get familiar with reading signposts, this will help you to get your bearing especially if you are not conversant with the area you are traveling to.
When you get to your destination, in case you are not sure of the exact location you are going to, do not ask a passerby, rather look for an established store and ask the attendant.
Difference Between The Distance By Road and The Distance By Air
Traveling by plane remains the fastest means of transportation ever. Even when both means have their different risks, some people have made traveling by air a choice method of travel especially when you want to arrive at your destination very fast. Among the air flights that fly from Murtala Muhammed Airport Lagos to Nnamdi Azikiwe Airport Abuja are Dana Airline, Aero Nigeria, Arik Air, and Flyhy Cargo Airlines.
According to records, the flight distance from Lagos to Abuja is 318 miles/511 kilometers, and the estimated flight time is about 1 hour 8 minutes. Whereas the driving distance is 454 miles / 731 kilometers and the driving time is 8 hours 10 minutes. The flight distance is 136 miles / 220 kilometers less than the road distance.