For some years now, private educators are really doing a lot to provide standard and quality education for Nigerians. But the challenge here is, the better the school, the more expensive it will be. Looking at the poor and below-standard conditions of our public schools today, these private schools are getting much more patronage than one may ever imagine not minding the poor economic condition in the country. Once parents are able to afford any of the ones available, they do not hesitate to withdraw their kids from the public schools and enrol them in private ones.
But the major thing we want to point out in this article is that there are various grades of private schools. While some parents are struggling to provide a few thousand to settle their children's school fees, others are busy, splashing millions on theirs. It may not have crossed your wildest imagination that there are secondary schools in Nigeria where tuition fees run in millions of Naira and thousands of US Dollars. These schools are exclusively meant for the rich, who are of course the only people who can afford them.
Most Expensive Secondary Schools in Nigeria
23. Regent School Maitama Abuja – N1.35 million
Address: Euphrates Cres, Abuja.
Website: http://regentschoolabuja.com/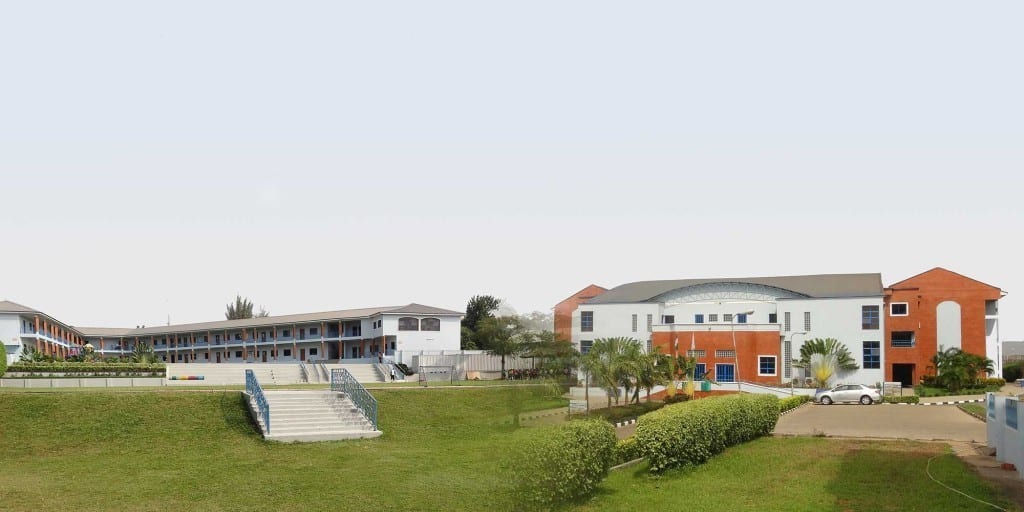 The Regent School is a high-quality British based Education School in Maitama. The school fees vary but presently pegged at N1.35 million per annum for Senior Secondary.
22. Bloombreed High School N1.5 million
Address: Boskel Road, Off Port Harcourt/Aba Expressway, After Eleme Junction, Port Harcourt, Nigeria.
Website: bloombreed.com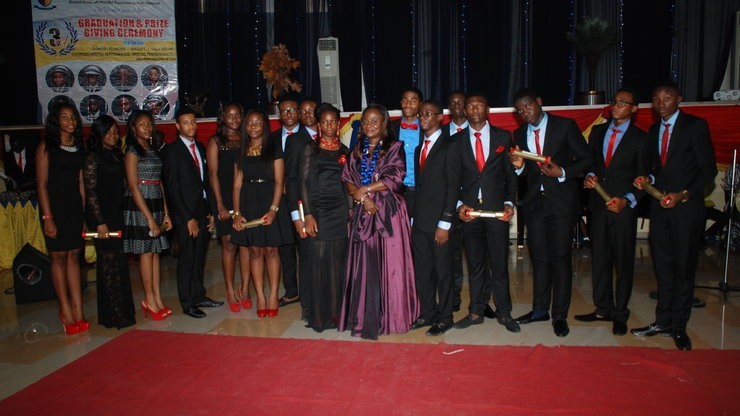 Bloombreed High School is the brainchild of Mrs Olufunke Sunmonu, (fondly called Big Auntie), a seasoned educationist and a mother with a strong passion for qualitative education and the desire to inculcate the fear of God in children, which inevitably transforms them into exemplary leaders, equipped to thrive in their life's journey and make a positive impact on society both nationally and globally.
Located at Boskel Road, off Port Harcourt/Aba Expressway in Rivers State, this school is certainly not meant for average income earners. The school which comprises of a Day-care, Nursery, Primary and Secondary section goes for as high as 1,500,000 Naira per year for its pupils/students. Some of the remarkable features of the school include a very spacious and conducive learning environment, highly equipped library Science, ICT, technical drawing and musical laboratories, highly qualified and resourceful teachers, sports and recreational facilities, a medical bay run by a reputable Health Maintenance Organization (HMO), uninterrupted power supply, etc.
Although the amount paid by the students in this school might seem outrageous, considering the available learning facilities, we'd say the cost is relatively modest.
21. Lead British International School, Abuja – N1.5 Million
Address: 2nd Avenue, Aliyu Mustafa Street, Wuse 2, Gwarimpa, Abuja, Nigeria.
Website: www.lbis.org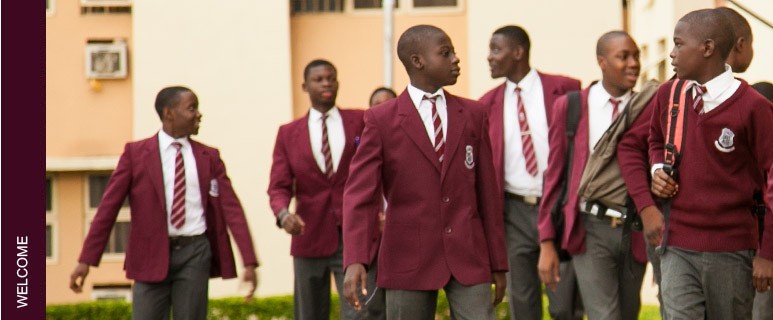 Lead British International School is one of the secondary schools in Nigeria that offers quality education to students aged 11 – 17 delivered in a state of the art learning environment designed to ensure their academic success for entry to a Nigerian or Foreign higher institution. The School offers the best facilities for students in terms of ICT, Laboratories for Physics, Chemistry and ICT; comfortable boarding facilities, a well equipped Music Room, a Multipurpose Hall for all students as well as a Cafeteria for meals and snacks.
LBIS has taken huge strides in providing students and staffs with the latest technology in terms of hardware and software to enable them to meet the demands of the extensive curriculum on offer. We'd highly recommend this school for your kids but, never mind if you are not well loaded.
20. Norwegian International School, Port Harcourt – N1,843,750 million
Address: 11 Rotimi Amaechi Road GRA Phase III, Port Harcourt, Rivers State, Nigeria.
Website: www.nisng.com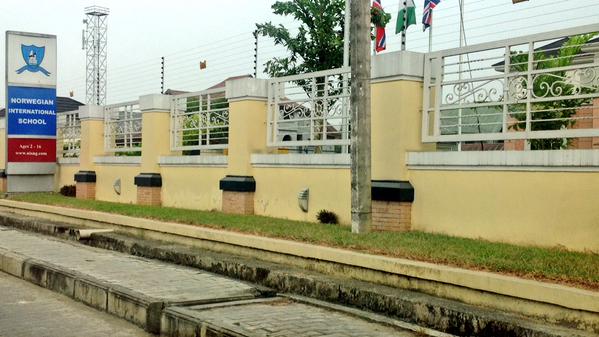 Norwegian International School has an enviable reputation within Nigeria. It makes use of the English National Curriculum, together with the curricular standards of the Cambridge International Primary Programme (CIPP) and the International General Certificate of Secondary Education (IGCSE). This world-class school is really a wonderful place for you, your kids, wards or siblings. But before you become too excited, pay close attention to this: A breakdown of their fees for new intakes shows that #250,000 is enrollment fee, #250,000 for development fee, 1,843,750 for tuition, an extra £600 and #20,000 for PTA – putting these together gives you a total of 2,547,647 million Naira. Now you can go ahead and give it a thought if You've got the cash!
19. Nigerian Turkish International College, Abuja – N1.6 Million
Address: Plot 152, Ahmadu Bello Way By Kashim Ibrahim Way, Wuse 2, Abuja, Abia, Nigeria
Website: www.nticnigeria.com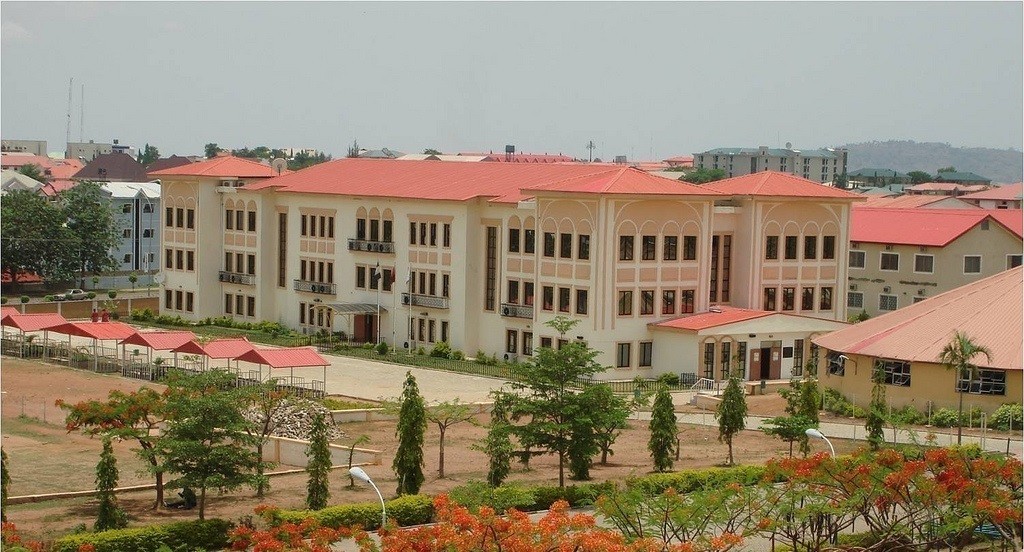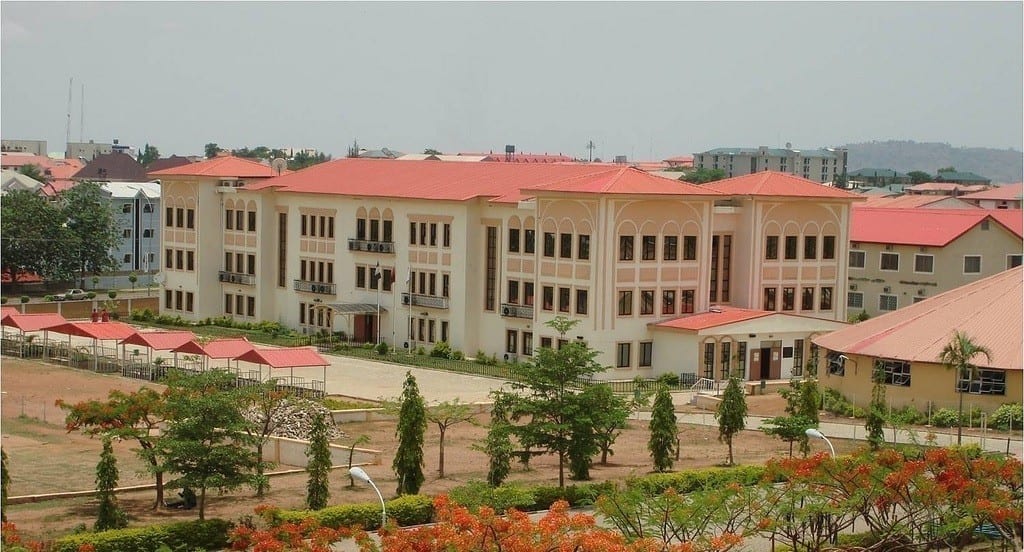 Nigerian Turkish International College was established in 1998 with the aim of intensifying the existing relationship between the Republic of Turkey and the Federal Republic of Nigeria especially in the area of education. Operating a Turkish based curriculum for the Nigerian environment, the NTIC is a world-class school in Abuja situated on Monrovia Street in Wuse 2. For your money's worth, this school offers excellent academic and extra-curricular activities.  Nigerian Turkish International College has produced several excellent students who have made their country and school proud both in international competitions and national competitions in the academic field. Hope we haven't wasted our time because this will only be making sense to people who's got the wherewithal!
18. Greenoak International School, Port Harcourt – N1.9 Million
Address: St. Michael's Crescent, Off Tombia Road Extension, GRA Phase Three, Port Harcourt.
Website: greenoakinternational.org

GIS is currently one of the best secondary schools in Nigeria. Being a member of the Association of International Schools in Africa, the school operates a hybrid curriculum consisting of the innovative International Primary Curriculum (IPC), British/American Curricula and the Nigerian curriculum.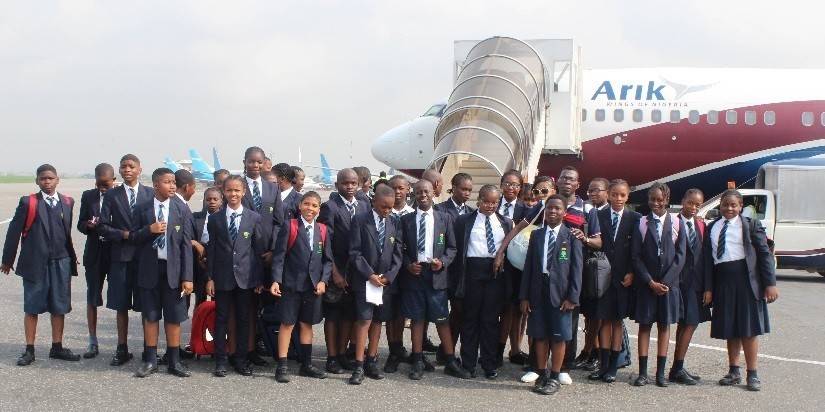 Giving any child the opportunity to be exposed to the kind of facilities present at Greenoak International School comes at a price; have a look: for new students, it's a prodigious sum of 2,800,000 million Naira per year, while subsequent yearly fees fall to 1,900,000 million Naira for boarding and 1,500,000 for non-boarding students. 2,800,000 million Naira is no small amount, but on this list, Greenoak could only afford to make the 18th place, so the journey is still very far. Let's ride on.
17. International Community School, Abuja – N1.9 Million
Address: 711 Agadez Crescent, Wuse II, Abuja, Federal Capital Territory, Nigeria.
Website: www.icsabuja.com

Abuja's school for the international community better known by its acronym ICS is one of the most expensive schools in Abuja. The school offers quality international education for both the expatriate and Nigerian community. Despite the high cost of education here, the school still boasts of over 500 students from approximately 38 countries. Who knows how many Nigerians make up this 500? Well, it may not turn out to be what you think.
16. Charles Dale Memorial International School, Port Harcourt – N2,040,000 million
Address: No. 12 Army Range Road, Igwuruta-Eneka, Port Harcourt, Rivers State, Nigeria
Website: www.charlesdaleschool.com

Charles Dale Memorial International School is a secondary boarding school located in the city of Port Harcourt, Nigeria and affiliated with Bereton Montessori School. At present, it holds 400 students and little over 45 teaching staff. This is one school whose name has become a household name. Not because every household can afford to have a child there, but because the fees leave everyone amazed. Charles Dale Memorial International School can boast of one of the best facilities in Rivers State and Nigeria as a whole. Owned and managed by the wife of a former Governor of Rivers State, King Alfred Diete Spiff, one wouldn't have expected something less. The strictly boarding school is equipped with 24 hours surveillance and a school curriculum that is essentially an integration of the Nigerian and British National curricula. The fees for new students is put at 2,951,156 million Naira per year and drops to about 2,040,000 million Naira from the next year.
15. Whiteplains British School, Abuja – N1.6 million
Address: Beside Guardian House, Obafemi Awolowo Way, District, Jabi, Abuja
Website: whiteplainsschool.com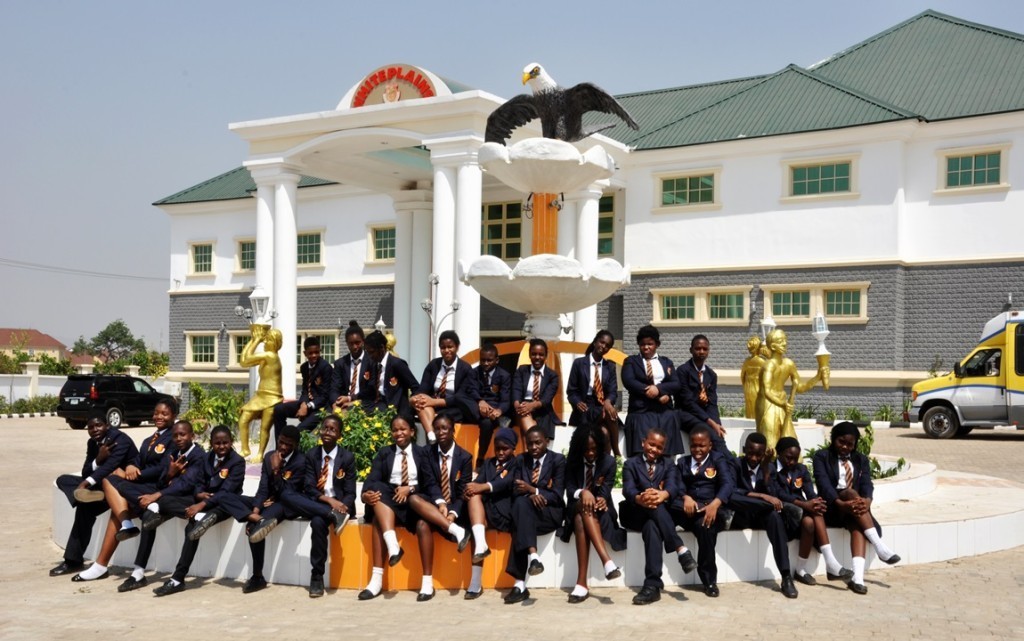 Whiteplains British School is an exclusively unique school that intends to provide an international, inclusive collaborative learning community that merges the academic rigour of the British National Curriculum with the inquiry-based approach of teaching and learning as expounded by Edexcel and Cambridge accreditation. It costs about N1.6 million per annum to cater for the tuition and boarding of a child. On entering the school premises, one could certainly be able to guess what having a child there would mean.
14. Dowen College, Lekki, Lagos – N2 million
Address: No. 18 Adebayo Doherty Road, Lekki Phase 1, Lagos, Nigeria
Website: www.dowencollege.org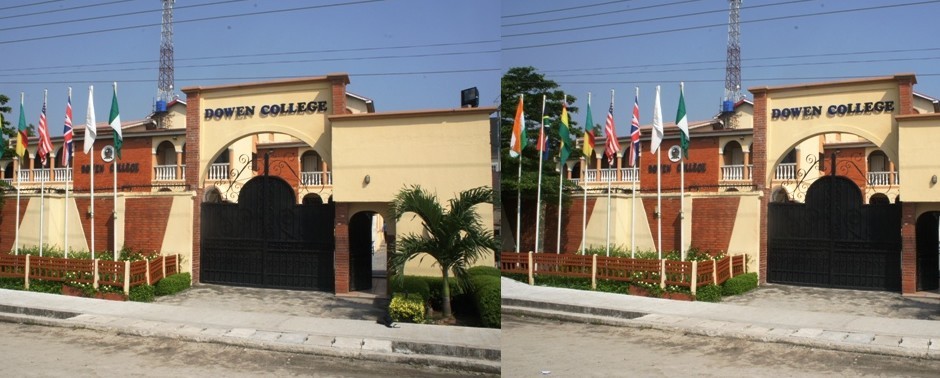 This is an independent co-educational boarding and day school in the heart of Regency Town, Lekki, Lagos. It offers a broad and balanced education within a friendly, caring and happy environment. In order to make learning worthwhile, the school provides a well-equipped library, computer centre, internet connectivity, cultural facilities, football pitch, swimming pool and many more. The fees are about two million Naira (N2,000,000) per annum for a boarding student and one million, two hundred and fifty thousand Naira (N1,250,000), for day students. The tuition fees include feeding, school uniform, house wear, and textbooks. We think this is nice, what do you say?
13. Chrisland College, Ikeja – N2 million
Address: 3 Ladipo Oluwole Avenue, Lagos
Website: www.chrislandschools.com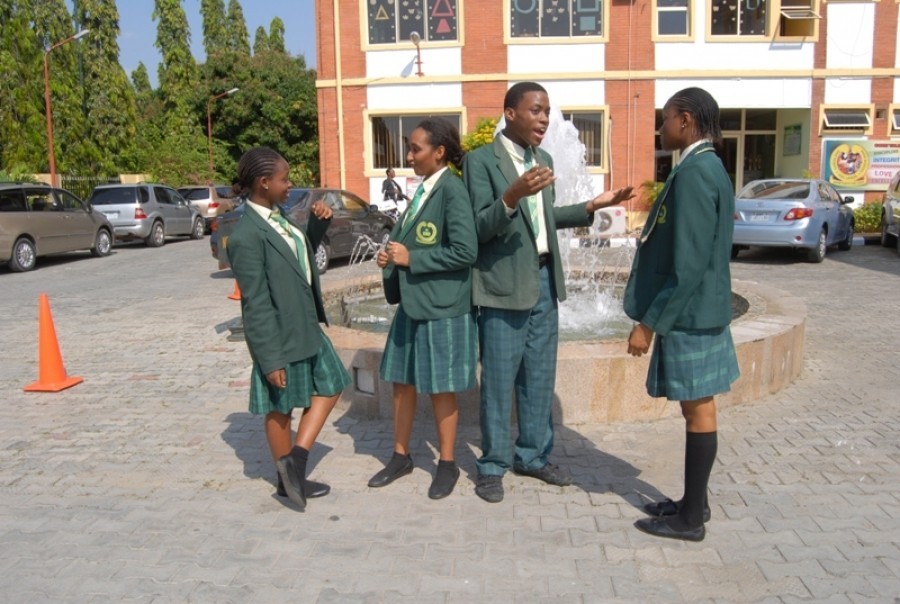 Chrisland High School, Ikeja is a vibrant, modern and unique school concerned with the diversity of learners as people in their totality. It is located at Ladipo Oluwole Avenue, Ikeja, Lagos. Their facilities include spacious fully air-conditioned classrooms, modern laboratories, music and drama studio, wireless internet access, stocked library, swimming pool, well laid out air-conditioned cafeteria, basketball court and many more. Fees are paid annually or per term but on or before the first day of school. These include registration, tuition deposit, accommodation and feeding. Student pay as high as N2,000,000. In view of the fees and the school's facilities, it is expected that learners in the future, will be able to compete nationally and internationally with their peers in the competitive world.
12. Atlantic Hall, Epe, Lagos – N2.27 million
Address: Poka, Epe, Lagos, Nigeria
Website: www.atlantic-hall.net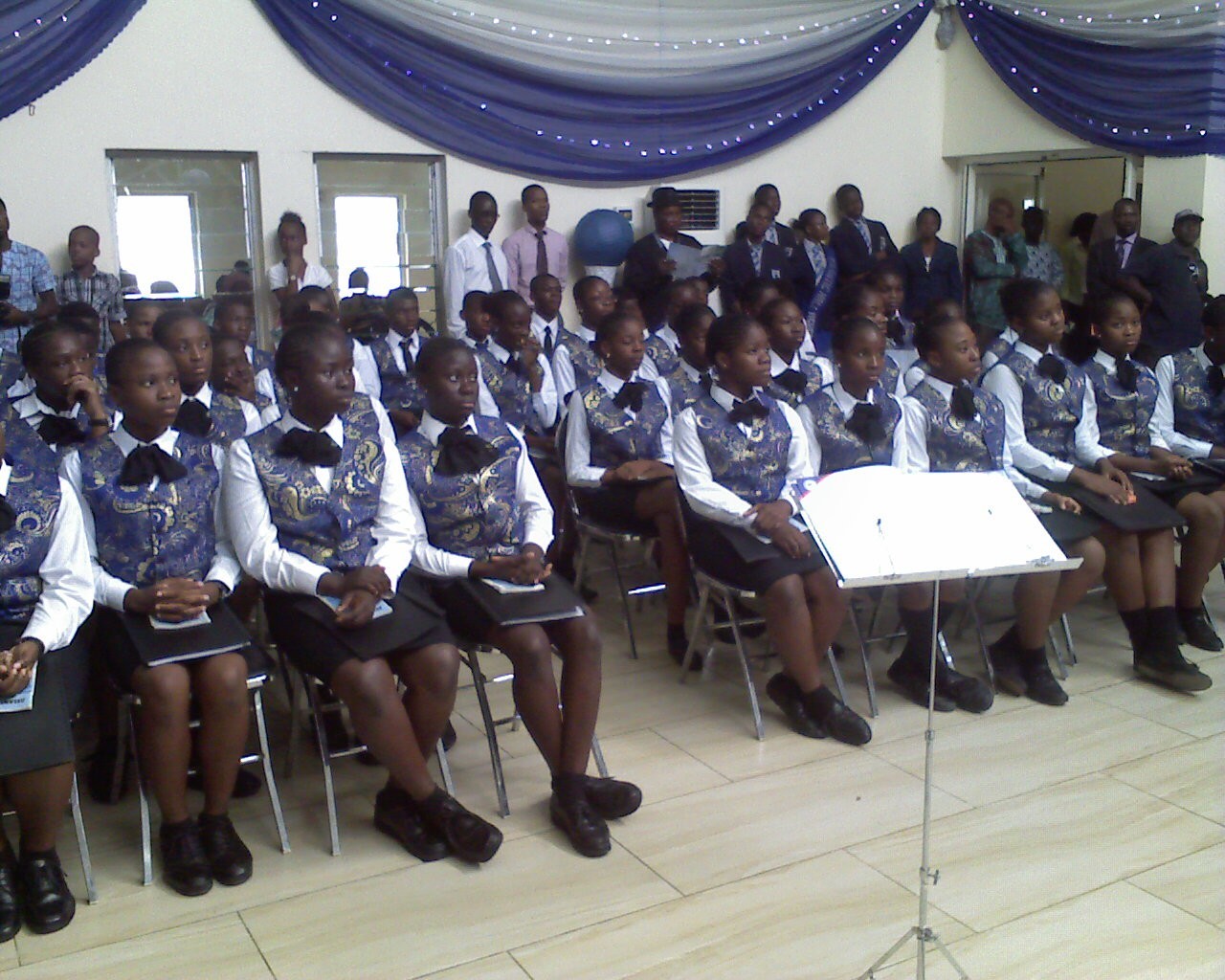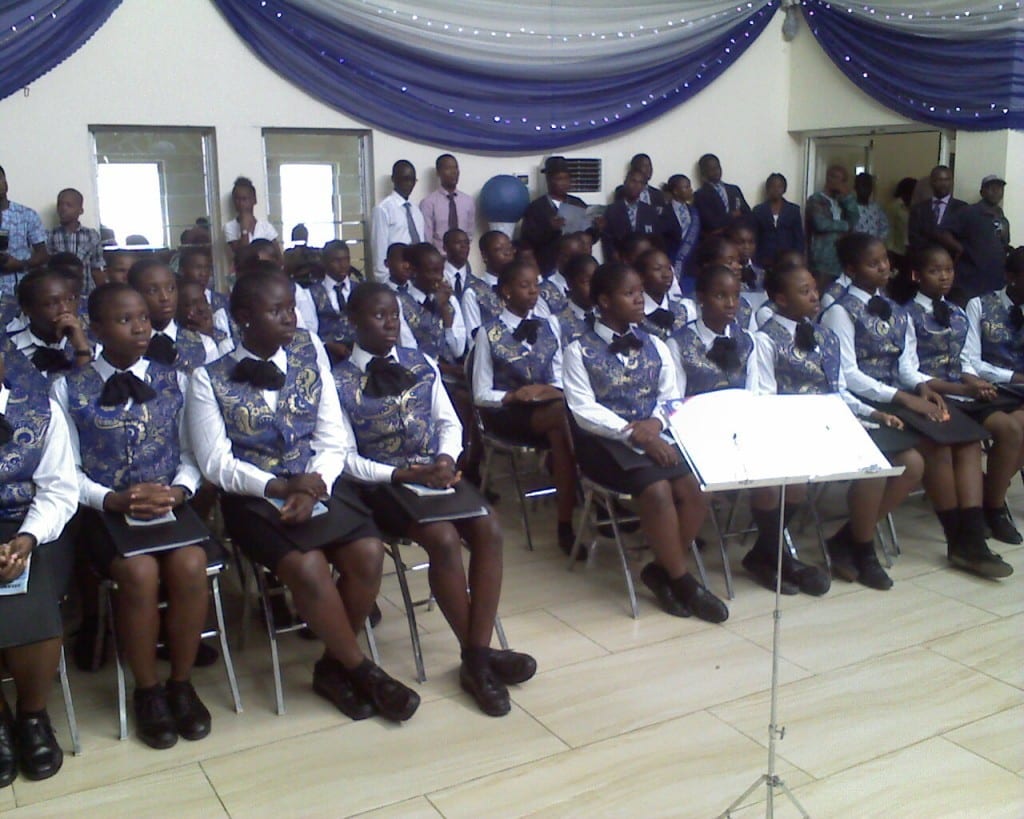 Atlantic Hall is a private co-educational secondary school in Epe which holds about 600 students. The school has chosen to maintain its present population of approximately 600 students from ages 10 to 17; with a staff-student ratio of 1:10. This is to avail every child the opportunity to be known. At Atlantic Hall, the student is committed to academic excellence and a well-rounded education. The school has a well equipped medical centre, sporting facilities, well-equipped laboratories, swimming pool, etc.
Weekends in school is filled with a wide range of social activities including concerts, talent shows, dances and film shows. The school charges as much as two million, two hundred and seventy thousand naira (N2,270,000) for a student per annum. And mind you, this is just for tuition, there are some other additional fees such as uniforms, books, etc.
11. Corona Secondary School, Agbara – N2.55 million
Address: Yenagoa Road, Agbara Estate, Agbara, Ogun State, Nigeria.
Website www.coronaschools.org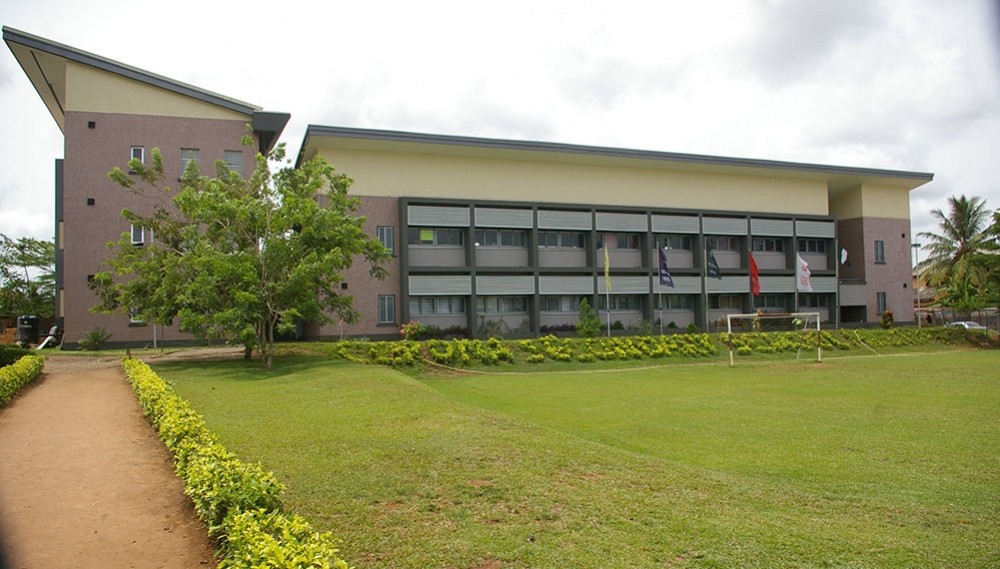 Corona Secondary School is a residential, co-educational school with the aim to create well-rounded students who are proudly Nigerian, able to express themselves and their culture in any environment either locally or internationally. The unique curriculum allows all students to study for local (NECO), regional (WAEC) and international (IGCSE) qualifications which equip them not just with the knowledge they will need in the future but also, the skills that will allow them to be life-long learners. The focus of the Corona Schools' Trust Council is the development of world-class schools.  World class in all facets of operations – curriculum, teaching methodologies, staff quality, libraries, technology, buildings, resources, facilities, management and so on. The fee in this school is over N2 million!
10. Hillcrest School, Jos – N2.65 million
Address: 13 Old Bukuru Road. P.O.Box 652, Jos, Plateau, Nigeria.
Website: www.hillcrestschool.net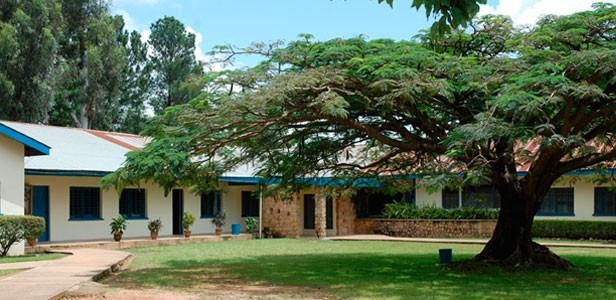 Lagos, Abuja and Port Harcourt seem to be taking the greater chunk of these expensive schools, but here we come with one of them located in the Northern part of the country, Jos. Hillcrest School is a private, co-educational day school situated in the city of Jos in Nigeria which is a K-12th grade International Christian School with an American curriculum. A significant number of her students come from Nigeria, but a good number come from other countries. The school is owned and operated by eight missions/church organizations. Annually almost all graduates are admitted into North American universities. That's why it is no doubt patronized by only the elite and rich.
9. Loyola Jesuit, Abuja – N2.8 million
Address: Karu-Karshi Road, Gidan Mangoro, Abuja.
Website: www.loyolajesuit.org.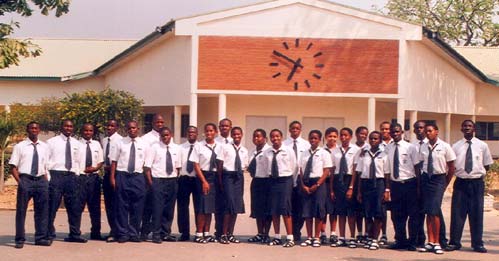 Loyola Jesuit College opened with JS 1 in 1996. It is a full co-educational private boarding school, with teaching and supervision from members of the Society of Jesus (Jesuits), and specially trained and dedicated lay teachers. The school is located in Abuja, the Federal Capital Territory of Nigeria and situated on a 28.5-hectare site in the village of Gidan Mangoro.
The school provides an atmosphere conducive to focused learning. They charge as much as N2,800,000 per student. Loyola Jesuit College is one of the most sought-after secondary schools in Nigeria. The school is very selective when it comes to admitting new students, making it difficult for many people to school there. For LJC, we'll say, it's not only about the cost, but the much-cherished quality education is also certain.
8. Meadow Hall, Lagos – N3 million
Address: Elegushi Beach Road, By the 4th Roundabout, Lagos-Epe Express Rd, Lekki.
Website: www.meadowhallschool.org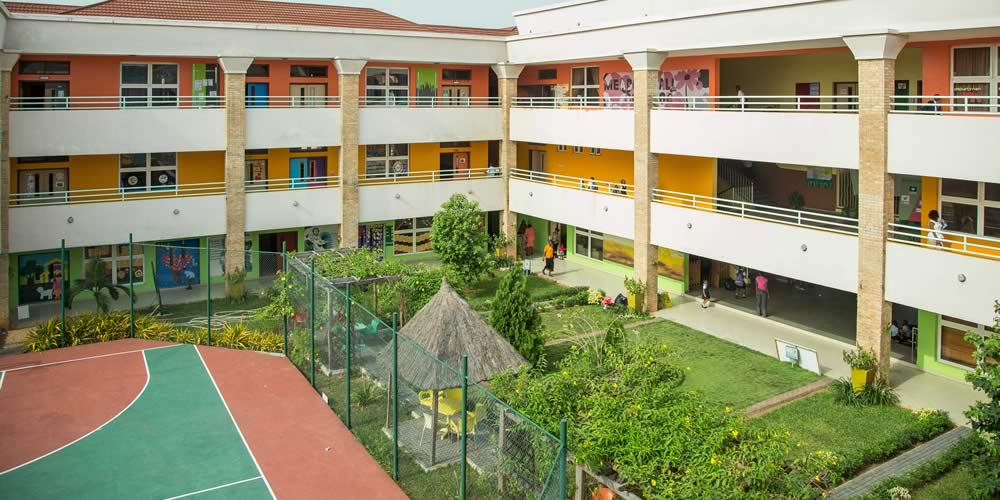 Mrs Kehinde Nwani founded the Meadow Hall Educational Group in 2002. Meadow Hall Group seeks to provide through its subsidiaries opportunities for children to develop in all areas and be able to fully give expression to their unique talents and intelligence, reaching their highest potential. Meadow Hall School is focused on grooming life-long learners and building a learning organisation conversant with the use of 21st Century methodologies and strategies. But don't lose focus on the saying that high quality comes with a higher price – Meadow Hall fee is as "low" as N3 million.
7. Greensprings School, Lagos – N3.185 million
Address: No. 32, Olatunde Ayoola Avenue, Anthony, Lagos 
Website: www.greenspringsschool.com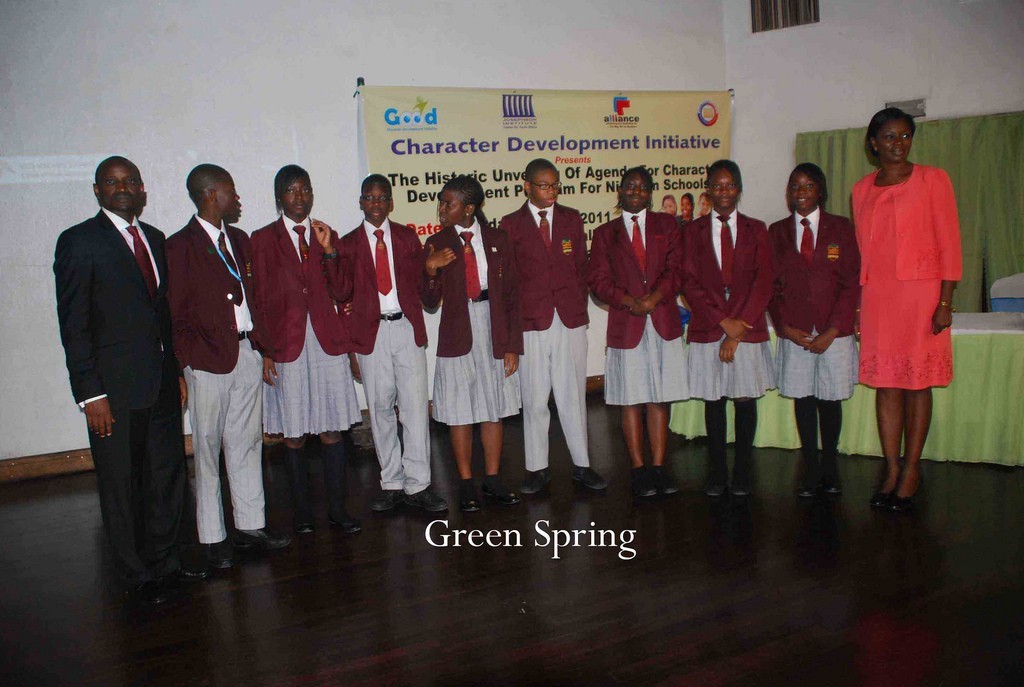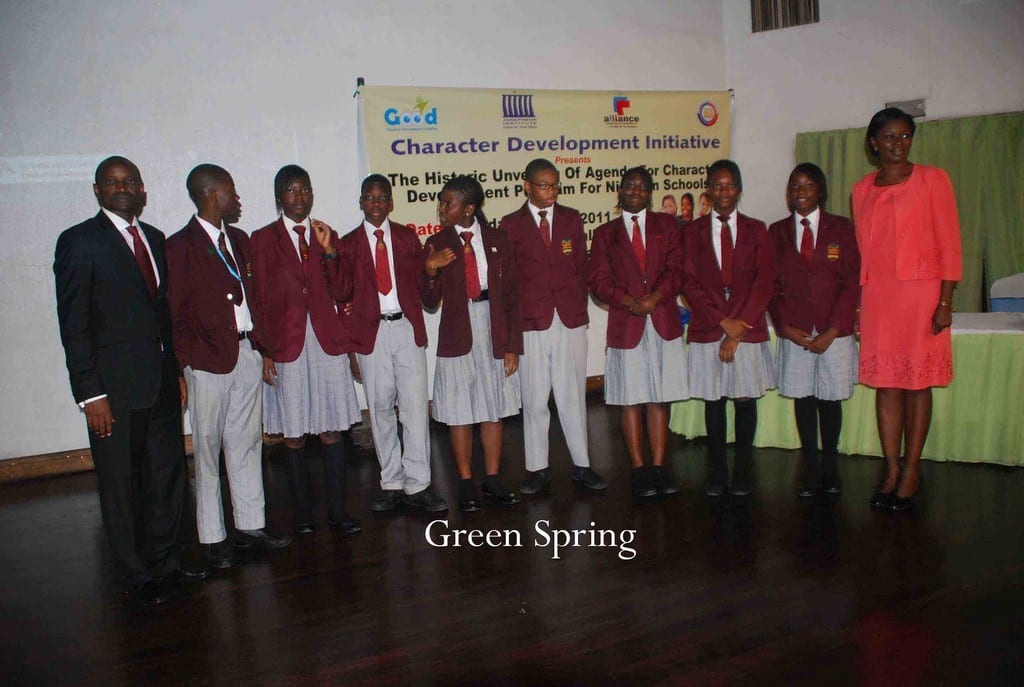 We are gradually getting down to the "bigger heads"! Greensprings School is a member of the International Schools Curriculum Project (ISCP), Association of International Schools in Africa (AISA) and Association for the Advancement of International Education (AAIE). In addition to being recognized locally with the necessary approval and accreditation to run as an educational establishment in Nigeria by the Lagos State Ministry of Education, Greensprings School is accredited by The Commission on International and Trans-Regional Accreditation (CITA), an agency involved in improving standards in schools across the world through the Middle States Association of Colleges and Schools in the USA. The fees which are left at a considerable prize of N3 million-plus annually for a boarding student and N1,925,200 annually for day students include a registration which is once, tuition, textbooks, school and house uniforms, PTA levy, caution fee, etc.
6. Day Waterman College, Abeokuta – N3.7 million
Website: [email protected]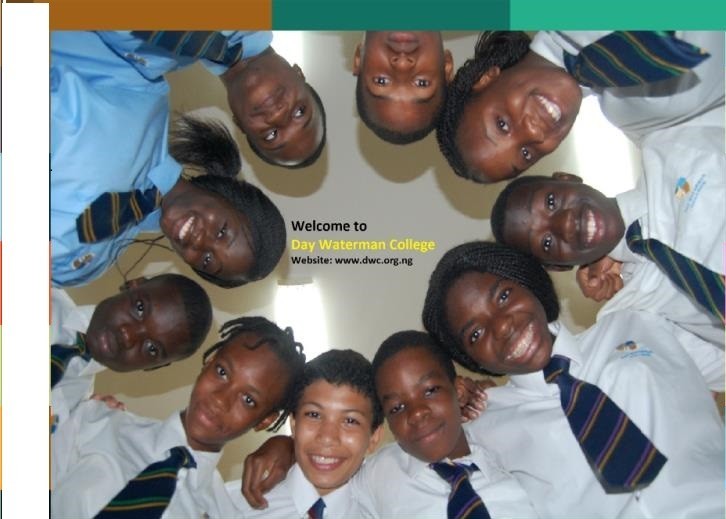 Just as we said earlier, the 3 popular cities in Nigeria are not in an absolute monopoly of these expensive schools. With the look of things, and the high quest for quality education, this kind of schools will soon be scattered all over the country. You will find Day Waterman College along Abeokuta – Sagamu Expressway, Asu Village Road, Abeokuta – Ogun State, Nigeria. It is a modern co-educational boarding school designed to provide an exciting learning environment for secondary school children. The environment offers world-class facilities, a natural, peaceful and focused setting.
One of the things that make the school not yet known to so many people is definitely the cost. You should never forget the fact that training a child in school does not mean providing the tuition only. There are so many other things that have to be taken care of for the general welfare of the child which may as well cost as much as the tuition. Well, it'll take just a few millions to meet up with the demands of Day Waterman college.
5. Lekki British International High School, Lagos – N4 million
Address: Victoria Arobieke Street, off Admiralty Way, Lekki Phase 1, Lagos.
Website: lekkibritishschool.org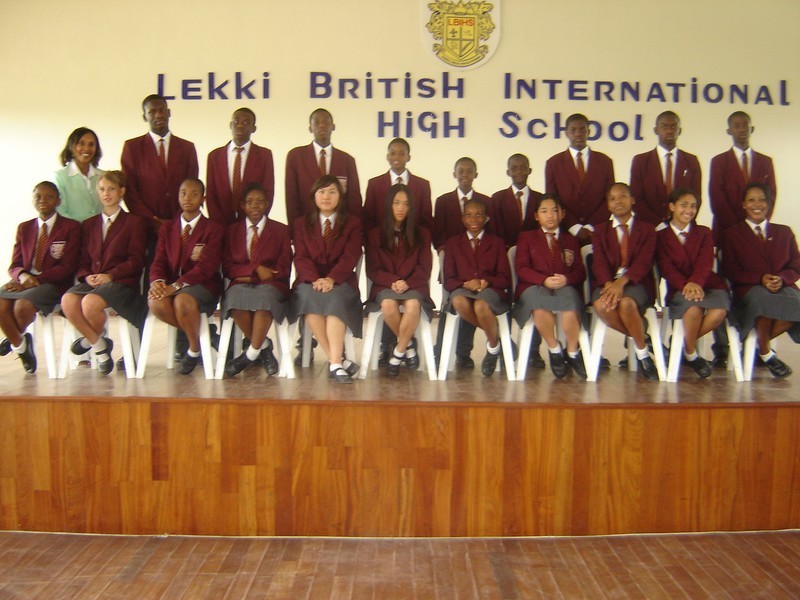 Lekki British School is the original British School in Nigeria which was established in the year 2000. The school supplies the needs of each student. They provide everything that is of international standard as well as creating a conducive environment to encourage a balanced pursuit of study and recreation. Lekki British Senior boasts some of the finest educational facilities in West Africa. All classrooms and laboratories are fully air-conditioned. The hostels have excellent facilities including fully air-conditioned dormitories and a well equipped common room with cable television video and other recreational facilities. The tuition really equals the facilities. They pay as much as $19,500 + N200,000 development fee. In Naira, a student pays N4,000,300 per session including feeding, school uniforms, hostel, Sunday wear and textbooks.
4. American International School, Abuja – N4.3 Million
Address:  Plot 346 Cadastral Zone B 02, Durumi
Website: www.aisabuja.com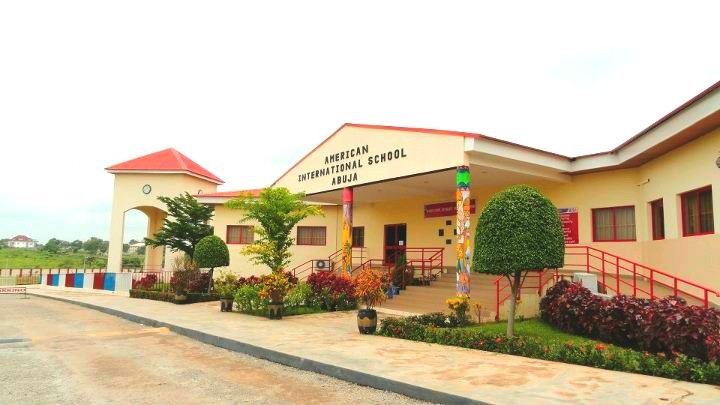 The American International School, located at Durumi area in the Federal Capital Territory of Nigeria is an American-accredited international school that has been open since 1993. It is truly an international school with over 30 nationalities represented in the students' population. The tuition fee per annum is $20,970.00. Other fees such as Application fee, Capital building fee, Annual development fee, etc, sum up to the grand total above. Only the very rich could afford education in this school, and that clearly explains why they currently have just about 500 students from Pre-School to Grade 12.
3. British International School, Lagos – N4.48 million
Address: Muri Okunola Street, Landbridge Avenue, Oniru Private Estate, Victoria Island, Lagos. 
Website: bisnigeria.org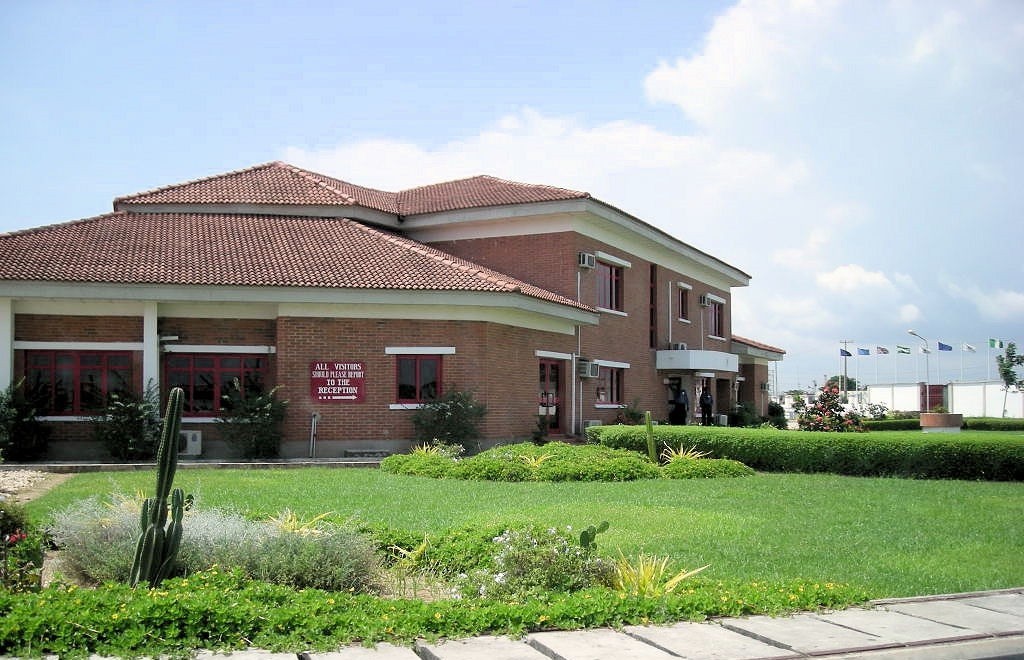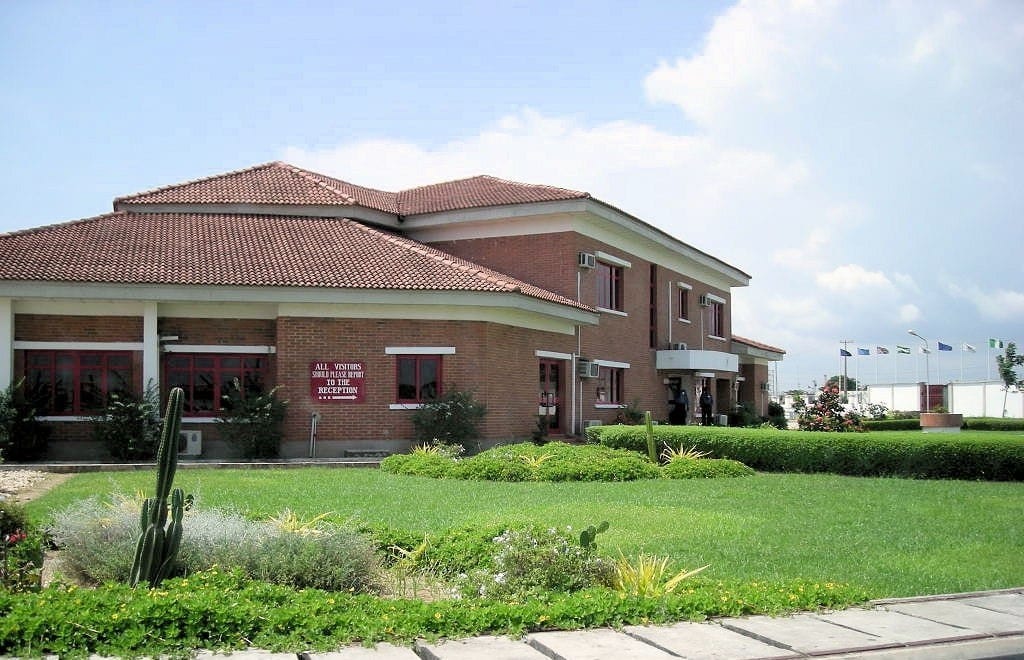 The British International School is a multinational co-educational English medium school established in September 2001. It boasts of excellent facilities which include a multi-purpose hall, music suites, theatre, computer suites, science suites, tutorial rooms, swimming pool and many more. Parents pay their children's tuition fees in dollars but going by Nigerian currency, each student pays N4,480,000 annually. This also includes their feeding, uniforms, textbooks, etc. The subject policies contain the National Curriculum for England requirements with slight modifications to reflect the international setting. Support teachers are also available to help those pupils whose level of English is below average. This school is majorly patronized by foreigners, but of course, there are still a good number of Nigerian students there.
2. Grange High School, Lagos – N4.5 million
Address: No. 6, Harold Shodipo Crescent, GRA Ikeja, Lagos
Website: www.grangeschool.com
The Grange Secondary School was established with the aim of providing qualitative British education in a happy, caring and supportive environment. It provides a learning environment where children feel valued and are treated with dignity. The school is one of only three in Nigeria to be accredited by the Uk's Independent Association of Preparatory Schools. (IAPS). We need not tell long stories here because this is the 2nd most expensive secondary school in Nigeria. If you are interested in the school, we think the best thing to do is to go and see for your self how sophisticated education could be made to be.
1. American International School, Lagos – N5.5 Million
Address: Behind 1004 Federal Estate Victoria Island, Lagos, Nigeria.
Website: www.aislagos.org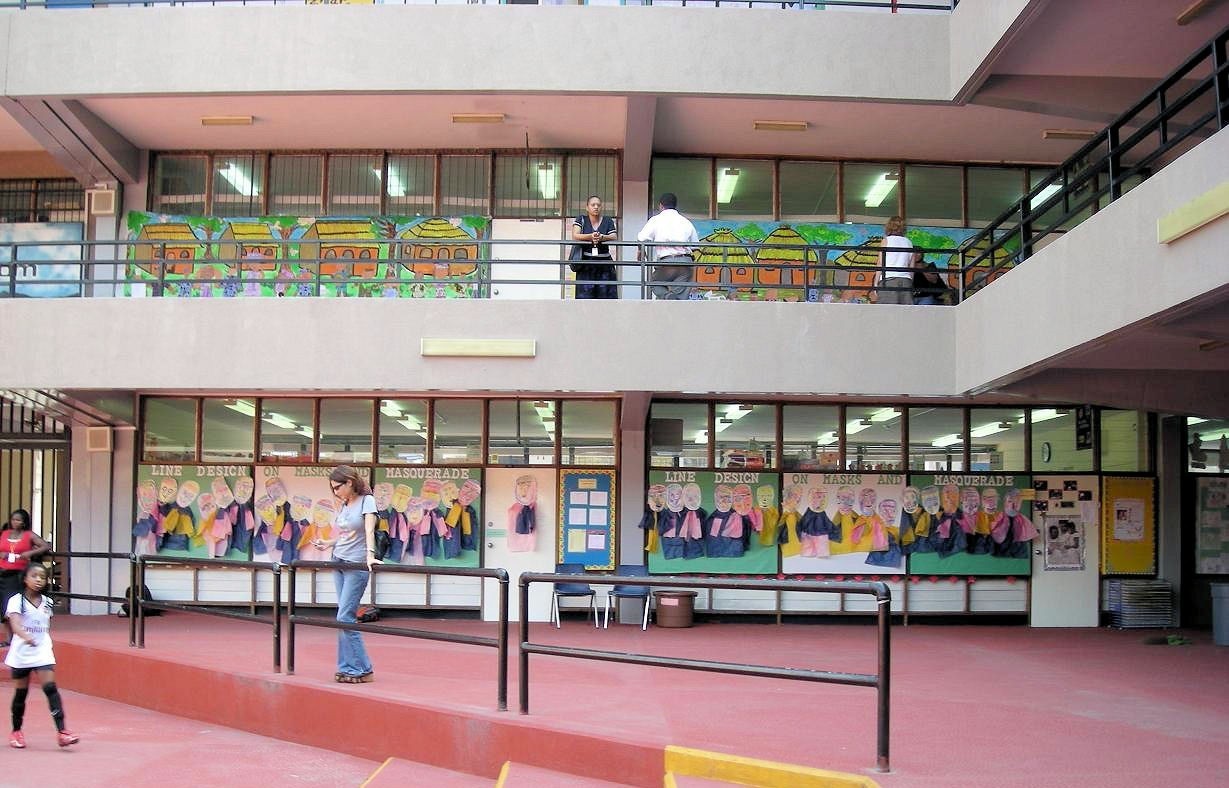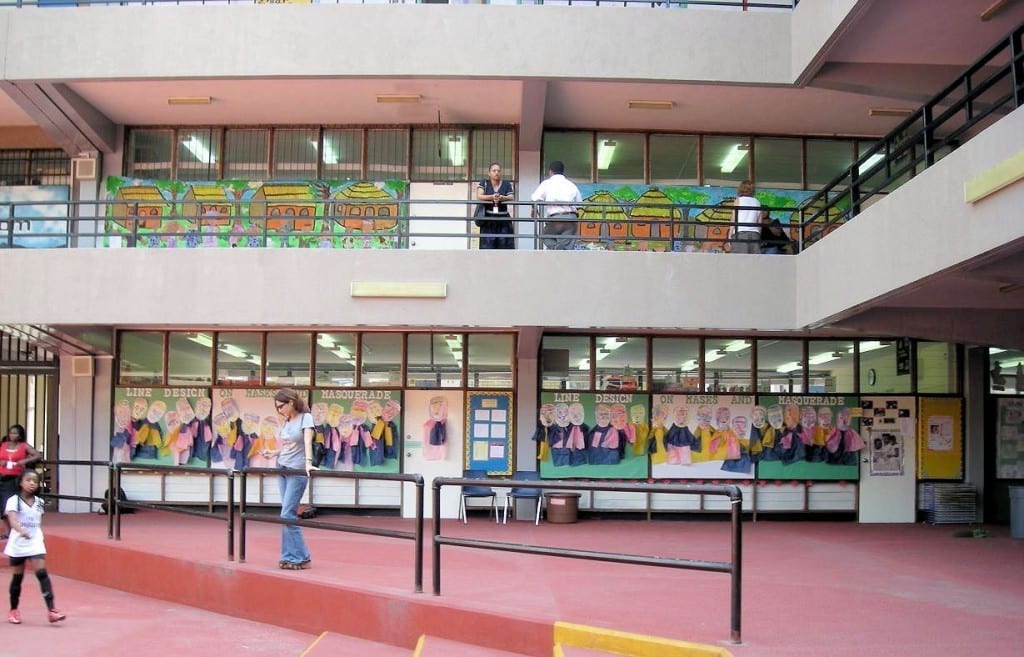 The American International School of Lagos (AISL) is a private, coeducational school which offers an American educational program for students of all nationalities in preschool through 12th grade. The curriculum at AISL is based on US national standards. AISL is fully accredited by the Council of International Schools and the Middle States Association. AISL is an International Baccalaureate Organization (IBO) World School. We are glad to inform you that the fees here are paid only in US Dollars. Here is a breakdown of the  core annual school fees of this world-class school for the 2014/2015 Session:
Application fee:  $586
Registration fee:  $11,715
Annual capital Levy:  $2,662
6th – 8th (Middle School):  $24,101
9th – 12th (High School):  $27,638
Special Assessment Fee:  $9,010
English Language Learners (ELL): $5,946
Student Support:  $5,946.
What do you think about spending so much for a child's education, especially in our country, considering the wide gap between the rich and the poor, and other relevant factors? Is it right after all or do you think it is sheer extravagance? Let's have your opinion in the comment section below.