Kannywood industry is the home of various entertainment sectors in the northern part of Nigeria, including movies, music, and others. The industry, also known as Hausa Cinema, is blessed with many indigenous Hausa talents, including musicians and actors who, through their craft, have positively projected the image of the Hausas.
A lot of Hausa musicians in Kannywood today are known not only for their music but for their luxurious lifestyle. They are not only talented but famous, wealthy, and influential. This article handpicks the richest Hausa musicians in Kannywood with a peek into their net worth, other sources of income, and what they're famous for.
Top 10 Richest Hausa Musicians in Kannywood
Kannywood boasts of tons of talented and influential musicians who have remained popular and relevant over the years. In descending order, here are ten of the richest.
1. Adam .A. Zango
Net Worth: N90 million
Age: 38 years
Active Years: early 2000s till date
Other Sources of Income: acting, producing, directing
Famous for: Being multitalented and a philanthropist.
Adam Zango is one of the richest Hausa musicians in Kannywood. He doubles as an actor, producer, and director in the same industry. He is known for many popular songs including Asin da Asin, Labara, Soyaya, and many others. He started his career as a music composer and had gone far with this niche before going into acting.
As an actor and musician with many amazing works to his name, Zango who is also known as Baba Ado has become a household name in the northern region. This is mostly because he is a famous film producer and director and has almost all his songs featured in Kannywood movies.
Zango's major sources of income are his movies and songs. He is often tagged the most successful in the industry because of his versatility and consistency over the years; a feat which has kept him on the top. He is also a philanthropist well-known in the north. In 2019, Adam Zango donated a whopping sum of N47 million to help orphans who have no one to take care of their education.
2. Naziru Sarkin Waka
Net Worth:

N84 million

Age: 37 years
Active Years: 2000 till date
Other Sources of Income: songwriting
Famous for: Hit album 'Mata ku dau turame'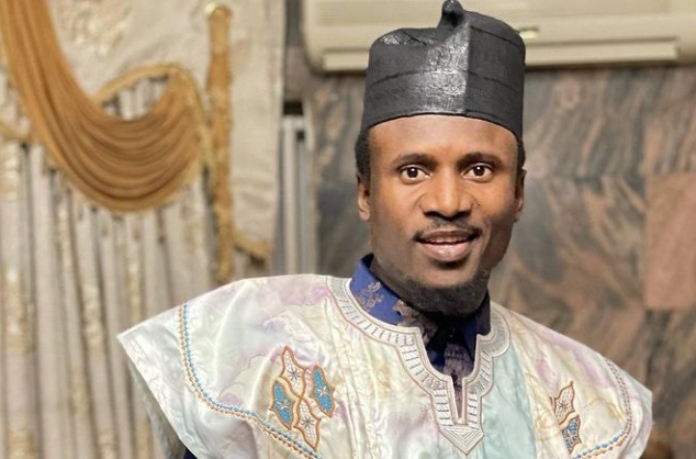 Naziru M Ahmad also known as Sakin Waka was born on September 4, 1986, in Kano. He is a famous singer and songwriter in the north. His craft earned him the title 'Sarkin Wakan Sarkin Kano', which means Chief Singer of the Emir of Kano in 2018. Some of his famous songs include; Musa Jidda, Sabon Sarki, Mati da Lado, Yata Fadimatu, etc.
Naziru started singing at a very young age but began his career officially in 2000. With several hit tracks released yearly, he has risen to the top and is one of the most richest and influential musicians in the Kannywood industry.
Asides from Kannywood, he has showcased his talent in the political space and earned a lot financially from the platform too. Sakin Waka has sung for different influential politicians, including; Nasir Ahmad El-rufa'i of Kaduna, Senator. Alh. Dr. Bello Maitama Yusuf, Emir of Kano Muhammadu Sanusi II, Atiku Abubakar, and so many others.
3. Dauda Kahutu Rarara
Net Worth:

N60 million

Age: 37 years
Active Years: 2015 to date
Other Sources of Income: social media influencing
Famous for: Leading President Muhammad Buhari's 2015 music campaign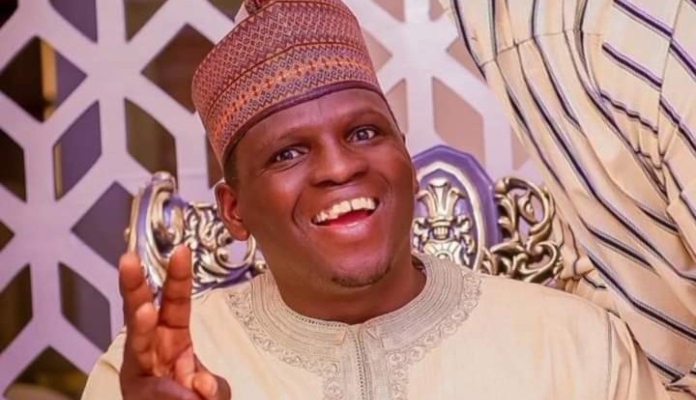 Dauda Kahutu is one of the richest and very influential names in Kannywood. He is a very talented singer who often sings for politicians during events. He was born in Kano on September 13, 1986, and hails from Katsina. Also known as Rarara, the singer has showcased his talent on many political platforms, including for Nigeria's All Progressive Congress (APC) party members in the 2015 Nigerian general election.
Some of his famous songs include; Buhari Ya Dawo, Baba Buhari Dodar, Masu Gudu-su-Gudu, Kano to Gandujace, and many more. Rarara has been singing for many years but got his breakthrough in 2015 when he sang for Nigeria's president Muhammad Buhari upon his victory in the presidential election that year. More so, Prior to Nigeria's 2019 elections, Rarara was appointed as the National Director of Music for the Buhari 2019 Presidential Support Committee.
He has since gotten other significant gigs in the political space, a move that has made him a political influencer and earned him lots of money amounting to millions. In September 2020, Karara caused a stir on the internet when he pleaded with fans to contribute N1000 each so he could release a praise song for President Buhari. Some sources report that he generated over 50 million naira within 48 hours; however, this has not been verified.
4. Ado Gwanja
Net Worth:

N30 million

Age: 33 years
Active Years: 2017 to date
Other Sources of Income: Acting
Famous for: First film 'Dan Kuka'
Ado Isa Gwanja is an outstanding singer, actor, and producer in Northern Nigeria's Kannywood. Born on January 22, 1990, in Kano State, Gwanja started out his career under Adam Zango as an office worker. At this time, he was already into music, had released an album, and was a bit popular for his songs. Joining Adam Zango's production company, he tilted towards acting and appeared in his first film Dan Kuka in 2017.
That same year he released his second album 'Indosa'. From there, he became a known name in the film industry and also uplifted his pedestal with his music which was widely recognized in Kannywood. Ado Gwanja's unique style of music appeals more to women, who also constitute a more significant number of his fan base. Some of his famous songs are; Kidan Mata da sauran su, Dakin Bakuwa, Kujerar Tsakar Gida, Kilu ta Ja Bau, and many others.
For his craft, the actor and singer has bagged a lot of accolades for himself. This includes the Best Musician of the year in the 2018 RS Fans Entertainment, Best Actor in the 2019 Get Kano Award, and so many others. He makes his money from singing and acting; he is popular for performing his songs at different events.
5. Ali Jita
Net Worth:

N25 million

Age: 40 years
Active Years: 2012 to date
Other Sources of Income: songwriting,
Famous for: hit track 'Love'
Ali Isah Jita comes fifth on the list with a net worth estimated at N25 million. He is one of the most popular northern musicians whose songs are widely used in Kannywood movies. Born and raised in Kano, Jita, like his counterparts, started at a very young age to nurse a passion for music. At age 16, he was already singing in an Islamic school where he attended.
The singer and songwriter started making waves when he released the song Mai Jita. He, however, rose to the limelight in 2018 when he released 'Love'. The hit track won him a lot of recognition and accolades and was picked as the second-best Hausa music of the year 2018 by BBC Hausa. This goes without saying that Jita made a lot of money too from the song, which he frequently performed at several events.
Some of his popular songs include; Fati Fati, Labarin duniya, Aboki, Arewa Angel, and many others. The talented singer writes all his songs by himself and also makes a lot of money from songwriting. His songs are top-notch and are often used in Kannywod. They are also often sold out upon their release.
6. Nura M Inuwa
Net Worth:

N20 million

Age: 34 years
Active Years: 2007 till date
Other Sources of Income: Film production
Famous for: His soundtracks used in Kannywood movies
Nura Inuwa, born on September 18, 1989, in Kano state, is a Kannywood musician and also a film producer. Nura's music is very popular in the industry, as his songs are often used in Kannywood movies. He started his music career in the early 2000s. By 2007 his songs were already making waves in the industry. The talented musician has released over 150 songs, many of which have bagged him lots of accolades.
As a movie producer, he boasts of many notable projects to his name. Nura has worked with many prominent names in the industry, including Adam Zango, Ali Nuhu, and many others. As a matter of fact, he and Zongo are very close allies. Nura makes a lot of money, amounting to millions, from his career as a musician and producer.
7. Umar M Shareef
Net Worth:

N17 million

Age: 41 years
Active Years: 2007 till date
Other Sources of Income: Acting
Famous for: Love songs
Born on February 10, 1982, in Kaduna, Umar Muhammad Shareef is a singer and actor. His music centers on love and romance and is said to be inspired by his childhood love interest, that turned him down. He began his career in the early 2000s and rose to prominence in 2007. As mentioned earlier, Umar doubles as an actor and is known for many notable Kannywood movies.
Like some of his counterparts, he started in the industry with music before gradually tilting to acting. Being one of the richest musicians in Kannywood, he makes most of his money from his music and also makes lots more from acting.
He also makes money from his Youtube channel Umar M Shareef which has over 100 thousand subscribers. Umar posts his songs upon their release and gets over 5 million views on each song. We're not forgetting the fact that most of his songs are featured in Kannywood movies.
8. Lilin Baba
Net Worth:

N15 million

Age: 31 years
Active Years: 2015 till date
Other Sources of Income: Acting, songwriting, entrepreneurship
Famous for: Debut movie 'Hauwa Kulu'
Shu'aibu Ahmed Abbas, also known as Lilin Baba, is another popular singer and one of the richest in Kannywood, with a net worth estimated at N15 million. The singer, songwriter, actor, and entrepreneur is one artist with one of the most inspiring success stories.
Born on January 1, 1992, Lilin started as a petty trader in the market before moving to the car mortgage business. Shortly into the business, he released Arewa, his debut song, and it was a massive hit. Lilin is popularly known for Hauwa Kulu, his debut movie, which shot him to fame in 2019. He also gained more popularity after appearing in the series WUFF in 2022.
As an actor and singer, the talented artist has bagged himself a lot of recognition and accolades. This includes the Arewa Best RnB Music Act of the Year at the City People Entertainment Awards in 2019. Lilin also won the Peace Achievers Int'l Youth Ambassador of the Year 2021.
9. Garzali Miko
Net Worth:

N10 million

Age: 30 years
Active Years: 2015 to date
Other Sources of Income: Acting
Famous for: Hit movie 'Gamu Nan Dai'
Garzali Miko comes ninth in our list of richest musicians in Kannywood. He is a famous actor and singer in the industry known for many notable works. Garzali is one personality in Kannywod whose songs always stand out and are widely enjoyed by producers and other significant stakeholders. He is known for the following popular songs; Yakamata Ki Gane, Shagalin Biki, Soyayya Ruman Zuma, and lots more.
The Kano-born singer and actor nurtured his dreams of becoming an actor from a young age, although he started as a lighting engineer. He watched the industry evolve and was part and parcel of the process. Miko started with minor roles at a tender age and worked with notable producers. He got his breakthrough in the movie Gamu nan dai released in 2015 and directed by Ali Nuhu, one of his strong allies. Since the movie, it has been one hit after another.
As the years went by, he started making songs too, and further boosted his prominence in the industry. Today he boasts of huge followership and viewership on his songs. One of his most popular songs, Hasashe, remains one of the most viewed Hausa songs on Youtube. Some of his best works in film include Ameerah, Hadari, Wata Dikiya, and Storm of Love, to mention a few.
10. Hamisu Breaker 
Net Worth:

N5 million

Age: 31 years
Active Years: 2015 to date
Other Sources of Income: Acting
Famous for: Hit song 'Jaruma'
Hamisu Breaker joins the list of the richest Hausa musicians in Kannywood with an estimated net worth of N5 million. Hamisu, whose real name is Hermes Sa'id Yusuf got the suffix 'Breaker' from when he used to perform breakdance moves way back. He was born and bred in Kano, and he also had his primary and secondary education in the state.
Like most of his counterparts, Hamisu started at a very small age, being a famous singer in his secondary school. He was still a teenager when he dropped his first album. However, he rose to fame in 2020 with the release of his hit single Jaruma. With millions of views on Youtube, the massive hit track became one of the most streamed Hausa songs that year.
It was a massive win for Breaker as this breakthrough also projected his other songs released long before 2020. Some of them include; Bakan Gizo, Mai Sona, Daga Yarda, Mai Tafiya, and lots more. From shows to Youtube engagement, Hamisu's primary source of wealth is his music. Some of his songs are used in Kannywood, and he always gets credit for them.