The emphasis on business in Nigeria today is not just unprecedented but imperative. With an ever-increasing population and a massive number of graduates the educational system churns out each year in the country, securing a dream white-collar job seems to be near impossible. The problem becomes bigger when those who stepped on fortune and are employed by the government do not always feel comfortable with the welfare packages and emoluments. The private sector is also a highly competitive space for the teeming population seeking to eke out a living.
It is as such that the number of businesses grows daily in Nigeria. Also, for years, 48% of Nigeria's GDP is reportedly brought forward by small and medium-sized enterprises as well as accounts for about 84% of employment in the country. In addition, it is worthy of note that the many world's wealthiest people are entrepreneurs. Hence, if you do not want your finances limited in Nigeria, you should explore business. Here are some of the small business ideas in Nigeria that are in hot demand and can turn you into a millionaire if you are consistent, have the right attitude, good team, knowledge of the business, capital, and network among other things.
Unique Businesses Ideas in Nigeria That You Can Make Money From
1. Web Designing
Creating and maintaining websites is another opportunity which the blessing of technology offers. Designing websites take care of how the website looks while the development aspect takes care of how it functions. This could be cumbersome and requires adequate skills. Once one has acquired these skills, one can offer one's services to customers by assisting them to design and develop their websites. It is a financially rewarding venture in Nigeria once one learns the ropes well enough in a society that turns to the internet for information among other things.
How to Start a Web Designing and Management Business
Make a research on the business.
Create a web design niche.
Decide on the type of design services you want to offer.
Choose a name for your business.
Create a digital branding.
Create your design business website.
Have business software.
Build your profile online.
Search for clients.
2. Dropshipping
Dropshipping is a novelty in Nigeria. It is one of those businesses with low start-up capital and there is no need to have a big space. However, it is important to have a gadget that has internet accessibility. With these in place, then comes the task of trying to identify the needs of people at a given moment and where and how to get those items for them. The business lets customers buy products through a dropshipping company from a manufacturer or retailer. A good example of a dropshipping business platform in Nigeria is Ali Express. Although it is difficult to know how much exactly one needs to start this business, it has proven to return a lot of income.
What You Should Know About Starting Your Own Dropshipping Business in Nigeria
Find an opportunity or create a niche for your business.
Get a supplier
Find a platform to run your business.
Promote the business.
Get your finances in order.
3. Affiliate Marketing
Affiliate marketing provides a platform for the sales of products for others. An affiliate marketer aids in selling products that are not his for a fee. Such products could be physical products. One can start with little or no capital at all. Its earning also has no limit.
Some of the most popular affiliate programs in Nigeria are Learnoflix and Expertnaire. One can sign up to more than one affiliate program as you can manage to promote products. Other options may be to build a website to drive traffic and to generate quality leads through SEO.
How to Start an Affiliate Marketing Business in Nigeria
Find the product you intend to promote.
Make a search for product name affiliate program
Sign up for the affiliate program
You'll receive a special link that merchants can track anyone who clicks on it.
Once someone buys a product using your link, you'll gain a commission.
You can easily run affiliate marketing on a website or blog.
4. Sports Viewing Centers
For most sports lovers, there is something different about watching games at viewing centers. Perhaps, it is usually the crowd and the accompanying cheers and boos that give the feel of a stadium. Consequently, a good number of sport viewing centers are emerging to meet the need of sports enthusiasts.
There are other opportunities to explore here as well. The operator may wish to operate a betting shop there as well or to sell snacks and other forms of refreshments. We cannot put exact figures to the income that accrue from this business, but they are figures that can leave smiles plastered on the faces of operators.
Requirements and How to Start a Sports Viewing Center
Make a market survey to have an idea of how much it'll cost you.
Get a location that will be good for the business
Flat-screen TV
A decoder (Most viewing centers use DSTV. You must however subscribe to your DSTV to gain access).
Get furniture that will accommodate a particular number of people based on the size of your space.
Have an alternative source of power.
5. Gaming Center
The gaming business has not just caught on, but it has shown to be paying well too. Most cinema houses now have a spot for 4D games. This is not to mention the growing number of gaming houses. To start a gaming business, one may need to develop a passion for games, else one will have to hire someone with hands-on experience in gaming.
It may cost some fortune to start a gaming business, according to the standard one intends to have. However, some can begin with a low budget. While the income cannot be readily ascertained, it is said to be lucrative.
What to Have in Mind Before You Start a Gaming Business
Study where you intend to start the business.
Make a business plan
Have your capital ready and make further inquiry.
Get the right games for the environment you intend to run your business.
6. Bottled/Sachet Water Production
Since people cannot do without water, it is proof that venturing into the business can be sustainable. If you're venturing into this business, you can decide to produce sachet water (aka pure water), bottled water, or both. This business is lucrative in any part of the world and it has contributed to making people like Zhong Shanshan become billionaires. In Nigeria, companies such as the producer of Swan and Eva have made millions from water alone. This business, however, needs good capital that will not be less than ₦1 million.
What You Need and How to Start Sachet/Bottled Water Business in Nigeria
You need a factory
Register your business with the Corporate Affairs Commission and NAFDAC
Borehole or natural spring as a source of water
Get equipment and material ready
Recruit persons with knowledge of the job
Start marketing and production
7. Pharmacy
Although many would report that you need up to a million Naira to start this business, you can opt for a chemist shop if you have a low budget. The need for wellness makes this one of the best businesses ideas in Nigeria that are lucrative and do not go out of season. This business can also go beyond having a shop to sell drugs since you can start your own pharmaceutical company when you have the right skill, license, and finance.
How to Start a Pharmaceutical Business in Nigeria
Get the necessary knowledge about the business
Register the business
Have funds to start
Get a store in a good location
Purchase drugs and other pharmaceutical products
If you intend to start a pharmaceutical company instead, you'll need equipment and a license among other things.
Get a pharmacist or trained personnel to work for you if your knowledge about health is limited.
Start marketing and sale of products.
8. Security Gadget Sales
Due to the constant security threat in many parts of Nigeria, sales of security gadgets is one of the Nigerian businesses that thrive. This business would require nothing less than ₦100,000 as capital. Some of the things to sell include security cameras, car tracking devices, security alarms, and a host of others.
What You Need and How to Start a Security Gadget Sales Business
Ask questions about the business
You'll need a space in a good environment
Set capital
Get a good supplier and purchase goods
Market your business and start sales
9. Sale of Dried Fruits and Veggies
Fruits and vegetables are important in both diet and economy. However, there are those that can mostly be found in a particular season. As such, there's a need for dried ones to come in handy. This business is lucrative and can be done on a low budget. For instance, in Northern Nigeria, it has been proven that okra, baobab, moringa leaves, and cassava are mostly consumed in their dried state since they come in abundance in a particular season and very little when out of season. Also, the eastern and western regions are no visitors to eating dried fruits and vegetables such as pepper, tomato, dates, and tiger nuts among others.
How to Start Dried Fruits and Vegetable Business in Nigeria
Learn how to dry fruits and veggies or know where to get wholesale.
Know the needs of your target market.
Have a budget and capital
Market your products
10. Search Engine Optimization (SEO) Consultant
Since many companies are giving attention to their presence online, there is also a need for web growth and easy search. This is exactly where the SEO consultant comes in. This business will give one the opportunity to plan, implement, and manage the SEO strategy of their clients; putting into consideration things like link building, keyword strategy, web analytics, content strategy/planning, and web marketing among others. While doing these, the SEO consultant gets paid.
Basics Things to Know About SEO Consultancy
Learn and understand how a search engine works and Search Engine Marketing Concepts (SEM)
Have knowledge of web design and development
Learns the pros and cons of Pay-Per-Click (PPC)
Learn the art of content creation and optimization
Stay informed about SEO changes
Know the SEO tools to use
Know how to create links
Practice and demonstrate SEO
Market your expertise and get clients
11. Mini-Importation Business
This business survives in Nigeria, especially among people who have good knowledge of technology. It allows for you to import products ranging from fashion accessories to phones and other gadgets among others for sale. These products are mostly imported from China among other countries. There are majorly 2 ways to import, either use a free shipping method which takes a longer period from 14 to 60 days or a premium method where you pay shipping companies. Also, there are agents who handle mini importation in Nigeria.
How to Start A Mini Importation Business
Have knowledge of the product you intend to import and sell
Make a research of where to buy your products, e.g, Alibaba.com, Aliexpress.com, Amazon.com, Ebay.com and Digicircle.com
Find a supplier who can be swift in responding to your needs. It is better to check for reviews before contacting a supplier
Place your order and make payment
Track your goods
Receive your delivery and market your products through social media and E-commerce websites that include Jiji Nigeria, Jumia, and Konga. You can learn how to sell on Jiji and the other platforms before you start the business
12. Beekeeping
One of the advantages of beekeeping is that the business owner can earn from honey, beeswax, propolis, bee venom, sale of pollinator services, and sell bee business advice. In Nigeria, you can start the business with as low as ₦50,000 and as high as ₦1 million.
What to Have in Mind Before You Start Beekeeping
There are different types of hives to make. e.g, horizontal hives and vertically stackable hives among others.
Learn the business from professionals
Have what you'll need in place. e.g, protective clothing, smoker, and have the location of the farm ready.
Take care of bees and market products when they're ready.
Business Ideas Ladies Can Do in Nigeria 
13. Cosmetics and Hair Products
Either you choose to produce cosmetics and hair products or just to sell them, this among businesses ideas in Nigeria returns good income. This is chiefly because the need for healthy hair and skin are always in vogue. You can start this business on a small scale with as low as ₦20,000-₦30,000 and if done well and developed, can yield income that will generate up to ₦1 million.
What You Need to Start a Cosmetics and Hair Products Business
Seek information about the business
Select the best selling cosmetic and hair products
Find a suitable location
Make a cost estimation for capital
You can register your business to make a legal
Get trusted suppliers
Market your products
You can get a shop or start online if there are financial constraints to the business.
14. Hair Salon
The hair salon is also a good and profitable venture. Whether for males or females or a unisex salon, one is assured of making a living out of this business. The startup funds for this business will depend on whether you have a space or not. If you don't, then you'll have to rent a space. If you are limited by finances, you can start home services with only a few tools and make a good income that can get you a shop. For home services hair making, you might need as low as ₦20,000 and for a standard shop, you may need nothing less than ₦200,000 depending on your location.
Tips to Start a Salon
Make a business plan
Get a space for the business
Scout for distributors to get salon equipment
Seek a location that will be suitable for the business
Find what will make your salon standout
Get a staff if need be. Or you can stand alone at the early stage of the business
15. Make-up Artistry
These days, make-up artists are in high demand. These services also require skills. One can begin by setting up a beauty studio. In the case where this is not possible, one can offer home services as in the hair salon business. In both cases, it is important that they build a good client base and offer to provide make-up services for events, photoshoots or other special occasions. A set of professional makeup kits alone can cost up to ₦70,000. However, the proceeds of this business can be very encouraging.
The Basics of Starting a Make-Up Artistry Business
Learn the art of makeup from professionals or online
Make a business plan
Have your capital ready
Select products that are best for make-up
Get a suitable location
You can make your business stand by teaching make-up online
16. Wig Making
Although this could be done under a hair salon, it is also a business that stands on its own. Wig making is an income-generating business that can start on a low budget even in the comfort of your home with low capital. Also, it is a business that booms in every season as these days, people opt for wigs instead of spending hours making some hairstyles. Interestingly, men have joined in the trend of wearing wigs in recent times thereby making the market even bigger.
What to Know About Starting a Wig-Making Business
Learn the art of making wigs from professionals. YouTube is also a good place to learn.
Understand the market by making research.
Get a mannequin (head) to make your wigs on.
You can start with braiding of wigs if you have a start-up capital that is below ₦50,000.
Other things you need include a crochet pin, ventilating needles, a swiss net for wig closure, hair extensions.
Contact distributors or buy products online.
Start making and selling your products.
Teach others to add to your income. This can also be done online.
17. Clothing Business
The sale of clothes is an interestingly large market as the need for clothing is paramount to human existence. This can be done on a small or large scale. Another opportunity here, especially for those who wish to begin with a low budget, may opt for secondhand clothes (Okrika). This low-budget business is so lucrative that one may be able to make a profit that is worth double the capital invested into purchasing a bale of clothes. Start-up capital ranges from as low as ₦40,000. Prominent markets where one can have supplies of this kind of clothes include Lagos, Onitsha, Aba, and Kano.
Ways to Start the Sale of Clothes
Create a niche, i.e choose what type of clothing you want to sell. This includes:

children's clothing or for adults
Brand new clothes or Okrika
Wrappers, laces and other cloth materials
Local or foreign clothe business

Make a business plan
Get contact with cloth distributors
Get a location that is suitable for the type of cloth you wish to sell.
Market your business.
18. Bag Making
A bag-making business is a long-lasting and wide one. This business has been taught in a variety of ways. For instance, one can make luxury bags, souvenirs or gift bags, wallets for men and students' school bags which is one of the most lucrative. Also, one can start this business with as low as ₦100,000 at home.
How to Start a Bag Production Business
Make a research about bag business.
Write a business plan to help keep your idea on track.
Learn the art of making bags.
Search for a location that a bag business will thrive.
Register the business.
Get the equipment for making bags.
Start making bags and marketing
19. Raw Foodstuff
The sale of raw foodstuff is a huge business in Nigeria. One can begin on a small scale and then expand it with time. You can purchase foodstuff from a particular region of the country where such are produced in large quantity and transport them to where such foodstuff is less or not produced as well. This business demands capital, time, and an appreciable knowledge of the market dynamics.
What to Know About Starting a Raw Foodstuff Business
Make a business plan
Decide where you want to deliver and buy foodstuff
Enquire suppliers
Start with the sale of foodstuffs that are high on demand in the location of your choice.
Advertise your business in ways possible
Start the sale of products and make a profit.
20. Restaurants
The restaurant business is in vogue as the need for food already prepared continues to be on-demand. You can make a restaurant a local, continental or intercontinental depending on the people's demands and the capital you have. On a small scale (as in "mama put"), you can start this business with as low as ₦100,000.
Ways to Start a Restaurant Business in Nigeria
Select the type of restaurant you want to run
Make a business plan
Create a menu
If you don't have capital at hand, obtain funding from the Bank of Industries among other financial assistance outlets in Nigeria.
Scout for a suitable location
Get a raw food supplier
Although you can start small, you'll need at least one staff
Advertise your business
21. Pastries and Confectioneries (Small Chops)
Unlike the above two, one can begin this business with a small capital and still make a profit. The requisite skill for this is highly required as well as the market where these could sell most. Often, those who make small chops sell them at offices, retail shops, and supermarkets and could be contracted to supply at events.
Requirements to Start a Pastry and Confectionery Business
Learn to make confectionaries.
Decide on your menu.
Get your equipment ready (such as frying pan, oven, mixer, and trays, etc).
You can start at home or get a bigger space.
You can make a business plan to help keep you on track.
Start production and sale
It is mostly better to register your business.
22. Child Care Services
This business thrives mostly in big cities where life is always busy and parents who are mostly of the working class have very limited time to care for their kids. Some may consider babysitting but others may consider setting up a childcare house or a creche. One can even begin from the family house before coming upon the means to get a facility. Although children can be a handful, the job can be satisfying and financially rewarding.
If you want to babysit in a customer's home, you do not need a space of your own, rather, seek people who need babysitters and start to watch over their wards.
If you want to start a daycare, you need to learn about the business and caregiving.
Look for a good space, necessary equipment, and get your center registered.
Make a cost estimation.
Prepare your center and hire the staff needed depending on the number of kids you'll care for.
Advertise your daycare.
23. Fashion Designing/Tailoring
Fashion designing and tailoring are timeless businesses. This is because they serve to solve one of the three fundamental needs of the human person. For one to succeed here, one will need to acquire the requisite skill, be very creative, and remain up to speed with the trend of fashion. You can start this business on a small scale at home with about ₦100,000 or a larger amount when you need a shop. It has proven to give a good income and turn people into millionaires.
How to Start a Fashion Designing Business
Identify a market and create a niche for yourself.
Learn the art of fashion designing.
Make a business plan.
Make a product putting your target audience into consideration.
Start designing and manufacturing your products.
24. Rental Services
Rental services as one of the Nigerian businesses is and can be narrowed down based on the capital one has at hand as well as the need of the environment that one intends to create the business. Some of the things include a multimedia projector, farm tools and equipment, office furniture, chair and table rentals, and car rental services.
The business has proven to have a lasting place in Nigeria and the income turns out to be interesting.
What You Should Know About Rentals Business
Find a niche
Make a research about the niche while putting your environment into consideration.
Make a business plan
Buy items for rentals
Market your business
25. A Content Writing Agency 
This type of business strives in modern Nigeria and the technological and internet dimension the world is turning to. This sort of business may be complex to anyone who does not have the expertise of Search Engine Optimization, website content creating, story and article writing, and business copywriting to list a few. This type of business generates huge income if done properly. Some of the renowned writing agencies in Nigeria include the Positive Equator Content Writing Agency, Writers.ng, and Content Mania.
How to Start a Writing Agency in Nigeria
Create a detailed business plan
Acquire startup capital
Have an office space
Create a team of established writers
Have great knowledge of SEO and create SEO-friendly content for brands.
Create different services that include editing, web content, and social media management. Select a niche that is suitable for you.
Small Scale Business Ideas
26. Sales of Phone Accessories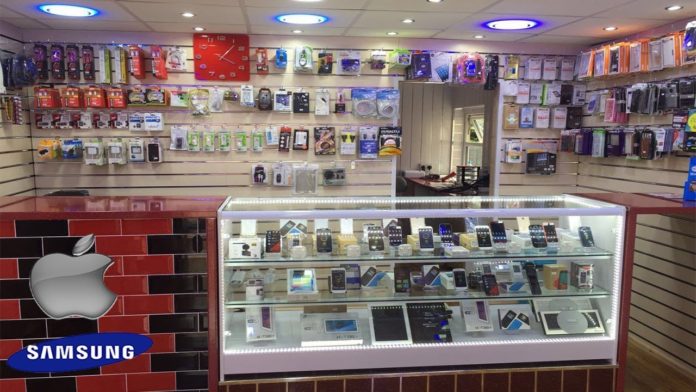 Sales of mobile phone accessories have always been a thriving business since the introduction of mobile technologies. Speculations are rife that by 2025, there will be a spike in the number of phone users, to more than 140 million. This suggests that the demand for phone accessories will equally rise since phone users may need a periodic change of these accessories. What this means is that this is a promising enterprise to venture into.
The popular computer village in Lagos is the hub for mobile phone accessories where one can partner with vendors there to buy such most sought-after accessories like batteries, chargers, screen guards, and pouches.
How to Start A Phone Accessory Business
Analyze the phone accessory market
Find a suitable location for sales
Choose a supplier
Market both off and online
27. Poultry/Egg Production and Distribution
Poultry farming is one business that many people in Nigeria have tried their hands on. Chicken meat and eggs are good sources of protein with quite a high quotidian rate of consumption. While some engaged in poultry farming for meat production, some others consider egg production. Yet, some others have been able to manage both. In any case, all the options make for a good business. Where one does not have sufficient capital and the requisite knowledge of managing a poultry farm, the option of retailing and supplying can also be considered. People can partner with hotels, restaurants, schools, and other retail stores to supply chicken meat and eggs to them.
How to Start a Poultry Business
Make an estimated cost based on how much you intend to start the business with.
Select a niche (type of birds you want to keep)
For egg production, it is worthy to note that your layers will reach up to 6 months before production. Broilers need only about 8 weeks to be ready for sale.
Get a space for your birds
Buy your birds from a reputable farm
Get your drinker and feeders ready.
You can enquire about people who are already in the business before starting.
28. Ice Block Production
The tropical climate in Nigeria often rewards inhabitants with abundant sunlight and heat for the greater part of the year. While this could be excruciating, it has also provided an opportunity for some people to make a living by starting the production of ice blocks.
This business may not require much to start. All that is needed is a good space, a good freezer, a source of power and water. In some settlements, some have the fortune of enjoying electricity supply. This makes it much easier. However, where electricity supply is at a low or even absent, people can resort to purchasing a good generating set.
How to Start An Ice Block Business
Have access to good water
Get an ice block making machine or a freezer
Get a nylon or white transparent polythene bag for the ice
You need a generator or sufficient power supply
Get a good location (you can start the business at home). Highly populated areas are better.
29. Car Wash
The car wash business is one of the Nigerian businesses that has stood the test of time, especially in cities. This business can offer up to ₦500 and above per car depending on the type of vehicle and how the cleaning would be. This business also does not need a lot of capital to start.
Things You Need to Start a Car Wash Business
Good space in a very good location
Source of water supply
If one can afford an automated car washing machine, it will be a good addition to the business, otherwise, the traditional method of washing with the hand can suffice.
Car cleaning agents
30. Home Cleaning Services
In big cities like Lagos, one can start a cleaning business as a result of the high demand. This cleaning can be done in people's homes, offices, schools, and other industries. Payment of this type of business will depend on the location, type of place you're cleaning, etc. It is however worthy of note that people in Nigeria make a good living out of it.
Things to Know Before Starting a Cleaning Service
Make a research on the business
If you're starting as an individual, it's best to decide on the type of cleaning. If you start as an agency, you can make it broad.
Decide on the size of the business.
Secure funds and have the necessary equipment
Create and brand and market the business
31. Laundry and Dry Cleaning Business
To meet the need of very busy people, laundry businesses come in handy and get a lot of patronages. This business is easy to establish. First, a good location needs to be secured. However, one may even begin from his home. As the business grows, one may get a place, acquire machines, and make the business big. The income is appreciable.
How to Start a Laundry Business in Nigeria
Make inquiries about the dry cleaning business.
Outline all that you need to start the business, such as iron, washing bowls or machine, soap, and detergent.
Some machines are important based on the magnitude of the business
Get a good location with a source of water.
Get packaging nylon and clothes tags.
Businesses Ideas in Nigeria For Students
32. Bead Making
Although jewelry is the most common form of bead making, there are many other ways to make it unique, beautiful, and make money. Interestingly, you can start with less than ₦50,000.
Types of Bead-Based Businesses
Bead bag making
Bead necklace, crown, earrings, rings, and bracelets
Beaded slipper
Flower vase, table mat, and drop curtain bead making
Bead making on cloth and embroidery
33. Freelance and Ghostwriting
Freelance and ghostwriting are good business ideas that people can venture into as students as long as they are able to manage their schedules well. Ghostwriting differs here only because this writer does not get credit for his work. The client or the person who hires the ghostwriter takes the credit. One can develop content at one's convenience and one gets paid for that. Basic requirements here include the ability to develop content, having a good computer set and internet connection.
How to Start a Ghostwriting and Freelance Business in Nigeria
Have a personal computer with access to the internet and acquire the necessary skills.
Find a niche
Find websites and social media platforms to get writing jobs.
Do your job well if you find one.
Ask for referrals.
34. Blogging
Those who want to work with much ease and convenience should consider blogging. Blogging offers the latitude to work whenever and wherever one wants. To thrive in this business, one should be able to make a good choice of an appealing niche. It is also advised that such a niche should be one that represents the bloggers' passion. This will aid the blogger to give proper attention and really committing to the blog. This will keep the blog afloat.
What You Should Know About Blogging
An intending blogger will be required to be computer literate and be proficient in digital marketing skills for search engines like Google.
Have a functional computer system and a good internet connection. One can begin a free blog with Wix, Blogger, or WordPress.
With sufficient start-up capital, one can start a blog on a self-hosted server. When this is done, the blogger will then commit to sustaining the blog by publishing content of good quality, working on driving traffic to the content, building trust, and then thinking of monetizing the blog with Google AdSense, through adverts and affiliate marketing.
35. Photography
Among other things, photographs keep memories alive. People take photographs for various reasons and these days events seem not to be complete without taking photographs. This makes photography another good business idea and a thriving one at that.
How to Start Photography and Things to Have a Mind
Learn the necessary skills from experts.
Choose the niche you want. For example, portrait photography, street photography, still life photography, wildlife photography, food, and landscape photography.
Buy the right equipment for photography.
Make a business plan.
Register the business.
Market your business and build client relationships.
36. Plantain/Potato Chips Making and Sales
Plantain and potato chips are snacks that are consumed virtually daily in different parts of the world. This makes the business an evergreen one. However, your income will depend on how large your market is and how good your product is. For instance, companies like Pringles, Lay's, and Ruffles are some of the richest and renowned potato chip companies in the world and have made billions of dollars from it. In Nigeria, you can start this business with as little as ₦10,000 from the comfort of your home.
How to Start a Plantain or Potato Chips Company
Have your equipment ready such as chips cutter or knife, fry pan or oven, nylon, and sealing machine.
You'll need some of the best raw plantains or potato
Look for a location suitable for the business.
You can scout for some shops or supermarkets to sell wholesale.
Packaging is very important in this type of business.
Advertise your business and start production and sales
Businesses Ideas in Lagos
37. Waste Management
Many Nigerians are yet to fully tap into this business perhaps because the country does not have an organized system of waste management, at least in most parts of the country. However, waste management is one that holds a lot of potentials. The opportunities which waste management offers for exploration range from waste recycling, waste to energy, organic fertilizer production, junk hauling. It is an area with very few people but as I mentioned, it is promising.
One cannot determine in what digits the income flows in, but checks show that they are not a pittance.
How to Start a Waste Management Business in Nigeria
Have the idea and mark where to get your waste from.
Secure a capital.
Register your business.
Gain license to operate. In Lagos State, this can be done through Lagos Waste Management Authority (LAWMA)
Figure out a dumpsite.
Get a truck to get the waste.
You can have people register monthly to have your company clear their wastes from their homes weekly or any stipulated time.
38. Mobile Food Vendors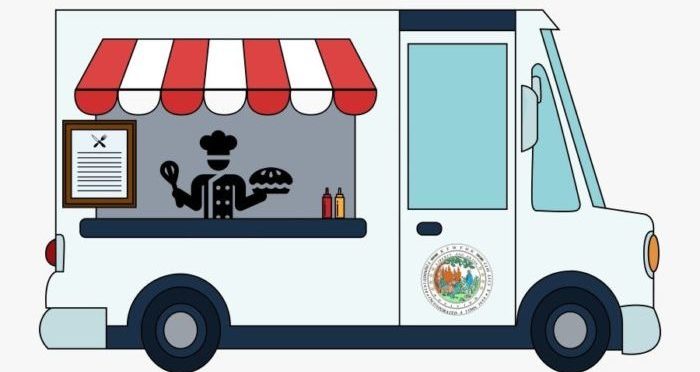 This thrives most in big cities where some people are so busy that they can spare time to cook for themselves. In this case, the services of mobile food vendors could be sought. On request, food vendors usually deliver the food to the location of the buyers. Because of the high demand, this business is usually profitable.
How to Start a Mobile Food Vendor Business
Make a business plan
Get a food truck
Find a niche for your menu
Make a digital presence for your truck (optional)
Look for locations to cover, especially because it'll be difficult to cover an entire city.
39. Event Planning
From North to South, East to West, events that are social in nature are always organized to celebrate persons, moments, or events. Nigerians have always been described in the Nigerian speak as an "owambe people". This is the reason social events do come up more often than rarely, providing opportunities for skilled organizers to earn a living. If you're starting, it is important to keep this business at low expenses.
What You Need to Start an Event Planning Business
Gain skills for planning events.
Determine your event planning market.
Make a business plan.
Create a network as event planners work of photographers, caterers, florists, and more.
Define the services the business will render.
Have a fee structure before starting.
Advertise and develop your business.
40. Cab Driving/Hiring 
In most big cities in Nigeria, full of life, there is an increasing demand for a convenient transport system. These days, car services are emerging to meet this demand. The last few years have seen a rise in car services like Uber, Bolt, Avis, etc. One of the advantages one finds here is that this business offers people the opportunity to work out their schedules in a way that will suit them. While some do full time, others chose to ply the road at night or during the day. This business is rewarding in that it is estimated that a driver takes home between ₦80,000 to ₦120,000 weekly in a demanding environment.
What You Need to Start Cab Driving in Nigeria
Own or hire a car.
Register with a cab association or if you prefer care services like uber and bolt, register to get started.
Get a driver's license and be conversant with the city you want to start the business.
For easy access to places, have a GPS in your cab.
41. Essential Oil Extraction Business
Essential oil extraction is a long-aged standing business that lets you extract oil from plants. Interestingly, this among businesses ideas in Nigeria allows you to carry on in the comfort of your home or in any other space without minding the size of the space.
Steps to Start An Essential Oil Extraction Business
Seek a niche and learn the art of oil extraction from professionals or YouTube.
Get essential oil manufacturing equipment such as vacuum distillers and hot water machines.
Set up a business name, register, and get a licence.
Outline the oils to start with and make the bottle available.
Essential Oils You Can Make Include:
Olive oil
Coconut oil
Lavender oil
Kernel oil
Mint oil
42. Interior Designing Business
Based on several reports, interior designers in Nigeria can earn from 20,000 to 1.5 million monthly with good marketing and business strategy. This business includes the decoration of homes, schools, and office settings among others.
Ways to Start Interior Designing in Nigeria
Learn all you can about interior designing and the business.
Have a start-up capital. This will depend on the size of the business you intend to have.
Have a niche
Buy the necessary equipment you need
43. Fish Farming and Production
This business entails the farming of fish. It can be done at home in a fish pond or tank; or can be done in rivers using the cage or open nets. The method you will use will depend on the type of fish you intend to farm. For instance, catfish can be kept at home while tilapia fish farming is mostly done in the river. That market for fish farming is large and millions can be generated depending on the size of the farm. Also, apart from rearing them, farmers can roast or dry their fish and expand their markets.
What You Should Know About Fish Farming
Get training on fish farming
Write a business plan
Register your business
Get equipment.
You can farm at home if you have a space or get a suitable location. Keep in mind that you'll need freshwater when selecting a location.
Select the species you intend to keep
Purchase fingerlings or juveniles
Survey on the proper feed to use
Start the business by marketing
44. Printing Services
It seems since the inception of printing services, there has never been a moment when it has gone out of fashion. If anything, it has only evolved over time and has expanded and improved as well. Providing printing services like the printing of magazines, news bulletins, flyers and banners is a watertight lucrative business.
Admittedly, it could cost an arm and a leg to set up a printing press of good standard. However, the income in this line of business usually justifies the start-up cost. For intending individuals who are not of means, there are low budgets for them.
45. Private Teaching
This is one of the businesses ideas in Nigeria that does not need capital if you want to start as an individual. If you're starting as an agency there'll definitely be a need for capital which can be ₦100,000 and above depending on the size of the business and location. However, this business will need time, service, and good knowledge of what you intend to teach. Since there is a constant seek for knowledge in different fields, it is a business that does not go to sleep and adds a good income.
How to Start a Private Teaching Business
Have a vast knowledge about what you intend to teach whether it is academics or skills.
Have a niche and target audience.
Choose the medium of your teaching – whether online or offline.
Have a lesson space.
Have yourself or your company known through adverts.
Start teaching and earning.
Recap of 45 Great Business Ideas in Nigeria That Can Make You Rich
Web Designing
Dropshipping Business
Affiliate Marketing
Sports Viewing Centre Business
Gaming Business
Bottled/Sachet Water Production
Pharmaceutical Business
Security Gadget Sales
Sale of Dried Fruits and Veggies
 Search Engine Optimization (SEO) Consultant
 Mini-Importation Business
 Beekeeping Business
 Cosmetics and Hair Products
 Hair Salon
 Make-up Artistry
 Wig Making Business
 Clothing Business
 Bag Making Business
 Raw Foodstuff
 Restaurants
 Pastries and Confectioneries (Small Chops)
 Child Care Services
 Fashion Designing/Tailoring
 Rental Services
 A Content writing agency
Sales of Phone Accessories
 Poultry/Egg Production and Distribution
 Ice Block Production
 Car Wash
 Home Cleaning Services
Laundry and Dry Cleaning Business
Bead Making
 Freelance and Ghostwriting
 Blogging
 Photography
 Plantain/potato Chips Making and Sales
Waste Management
 Mobile Food Vendors
 Event Planning
 Cab Driving/Hiring
 Essential Oil Extraction Business
 Interior Designing Business
 Fish Farming and Production
 Printing Services
 Private Teaching