Tony Kabaka is a 53-year-old Nigerian businessman, politician, and youth leader of the All Progressives Congress (APC) in Edo State. He was born on May 1, 1980, and has a net worth estimated at $2 million.
Kabaka, whose real name is Anthony Adun, has walked the path of grass to grace as a businessman and politician. From being a confessed cultist and thug, he gradually became what he referred to as an enforcer or tax collector. Now, he has attained the ranks of a multimillionaire businessman, hotelier, and politician in Nigeria. There is more to be explored about Kabaka and his wealth. Here is what to know.
Tony Kabaka's Bio
AGE: 53 Years Old
BIRTHDAY: 1 May 1980
BIRTHPLACE: Edo State
BIRTH SIGN: Taurus 
ETHNICITY: Bini
FATHER: Mr Frank Adun Kabaka
MOTHER: Mrs. Bose Adun
Where is Tony Kabaka From?
Tony Kabaka is from the Uteh community and is an indigene of the Okha local government area in Edo State, Nigeria. He belongs to one of the most renowned ethnic groups in the south-south region of Nigeria, Bini.
Kabaka was born on 1 May 1980 as Anthony Adun Kabaka. He is related to Chief John Osamede Adun, the number 4 in the hierarchy of chiefs in the Benin Palace.
The Edo State youth leader lost his mother, Mrs. Bose Adun, in 2015 after a brief illness. His father, Mr. Frank Kabaka Adun, remained unknown till he raised the alarm over the threat to his son's life. Mr Frank Adun claimed that the famous statesman and chieftain of the APC in Edo State, Bob Izua; real name John Osamede Adun, was after Tony Kabaka's life over a property disagreement. John Osamede is a politician, businessman, and an uncle to Tony Kabaka.
What is Tony Kabaka's Net Worth?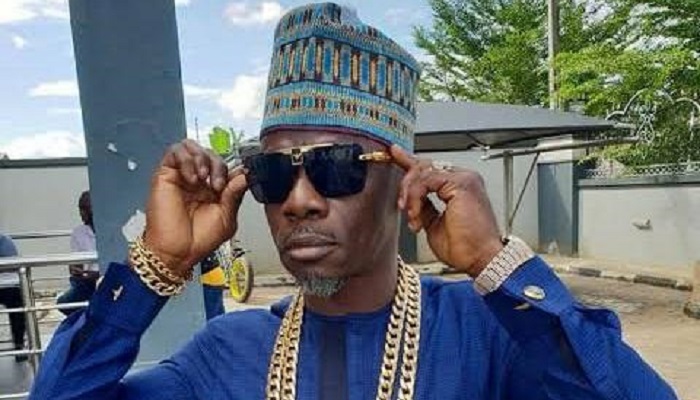 The estimated net worth of Tony Kabaka is $2 million, which is translated to about 920 million in Nigerian Naira. His fortune has come from a variety of sources, including his ownership of a hotel, his work as a consultant for tax collection, and his involvement in politics. In any case, in this report, we have calculated Tony's net worth using an estimated value of his assets which include money, business ventures, homes, cars, and more.
Here is a complete breakdown of Kabaka's wealth and the property he owns.
Kabaka Earned From Collecting Tax
Tony Kabaka received a license from the Edo State government to collect revenue.
While his earning at the time cannot be ascertained, it is inevitable that it has definitely contributed to his wealth.
Based on some internet suggestions, revenue officers can earn an average salary of 100,000 monthly and 1.2 million annually. From what we know, Edo State is among the top 16 States in Nigeria in terms of internally generated revenue. Hence, Kabaka may have contributed towards this feat, and as well, he may have earned considerably for his contributions.
In terms of this collection of tax, Tony served as the chairman of Akugbe Ventures – a licensed firm that was in charge of the collection of Personal Income Tax (PIT) in Edo State.
He Earns From Politics
The graduate of Baptist High School and the University of Benin, Edo State, Kabaka makes a fortune from politics. He has held a position in the ruling political party, All Progressives Congress (APC), as a youth leader.
The earnings of people in Nigeria through politics cannot be overemphasized. It is notable that apart from businessmen, politicians may be the next richest people in Nigeria.
Since Kabaka holds the position of a youth leader, campaign funds channeled towards the youths of Edo State are mostly passed through him. This is definitely apart from the salary he earns from it.
Moreso, he has often been described as Adams Oshiomole's right-hand man. In a report, Kabaka declared that it was Oshiomole who made him the man that he turned out to be, especially in politics in Edo State.
This relationship between Kabaka and Oshiomole leads to a controversy about Kabaka's earning through political thuggery and being a member of the renowned Black Axe cult, which is otherwise known as Aiye.
Kabaka, a self-attested cultist, is said to have been used by different politicians in Edo to win elections. In his interview with BBC Documentary, he mentioned his supposed involvement in carrying out dirty jobs for some Nigerian top politicians and prominent leaders around the country as a political thug, especially during electoral processes.
In 2021, the multi-business owner allegedly repented and gave his life to Christ to become a Christian leaving his old ways behind.
He Owned a Hotel
In Nigeria's urban areas, owning a hotel is a very expensive endeavor, and Tony Kabaka was able to establish and manage one. He founded T.Lattifah Hotel & Suites in the heart of Edo State in 2017.
For a few years, he enjoyed the proceeds that came from the hotel for a few years. However, in 2020, his hotel was demolished by the government of Edo State under the watch of Governor Godwin Obaseki. It was said that the hotel was built on land belonging and allocated to a certain primary, thereby violating the building laws.
Although Tony Kabaka tried all he could to stop the demolishing process, even going as far as employing children as a shield to gain sympathy. The hotel was consequently demolished, but in December 2021, the Benin High Court ordered that the T. Latifah Hotel and Suite be rebuilt by the government and given back to the ownership of Tony Kabaka.
How Kabaka Spends His $2 Million Net Worth 
There are numerous ways that Tony spends his fortune. Many of them are translated to the investment and assets that amount to his net worth. Some of these assets include landed property and cars, among others.
Looking at some of his landed property, Kabaka is a homeowner in Benin. This is apart from another landed property he owns in the town and perhaps another part of Edo.
At a time, he went loggerhead with his uncle, Bob Izua, over the ownership of a landed property. It was claimed that both men bought the property that may be worth millions of Naira.
More to his assets, Kabaka has a number of cars to his name. At a time, it was revealed that he was gifted a brand new car worth millions by a supporter of Godwin Obaseki. Also, in 2021, it was revealed that his brother gifted him another car.
In another report, a famous Edo chieftain, The Okaghele of Obagie nevbosa community gifted Kabaka another car. However, Kabaka returned the car.
All these are most likely apart from the cars that he may have bought at different times since the beginning of his career as a businessman, revenue collector, and with involvement in politics.