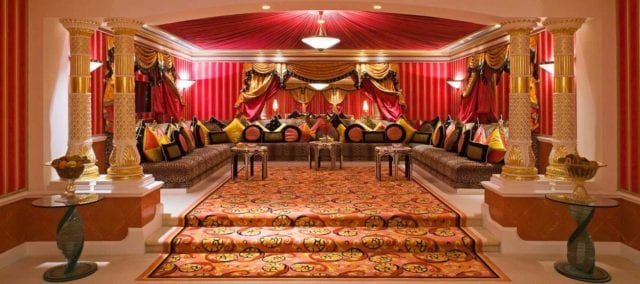 We all love to dream! We all love to fantasize about vacations, holiday cruises, honeymoon travels, etc in the best places on earth. Even as dreams and fantasies are not yet criminal offenses, not many of us can afford a luxury hotel room let alone an outrageously expensive presidential suite. As the age of the billionaires becomes more and more entrenched, so the price of hotel suites skyrocket. Everyone dreams of staying at a luxury hotel, but looking at the staggering amount of money you have to pay just for a night in a suite leaves you rolling your eyes with envy at the people keeping them in business, particularly when in Nigeria, you can build "hotels" from the scratch with the same amount of money.
Take a peep into 25 of the most ridiculously expensive but gorgeously beautiful hotel suites in the world and decide for yourself if the amenities they boast justify such robust spending! (The amount for each suite is written in both Naira and US dollar equivalent). 
Read Also: OMG! 10 Places You Never Imagined Existed …Until Now!
Suite #25: Imperial Suite
Hotel: Park Hyatt Paris-Vendôme
Location: Paris, France
Price per night: N5,558,400 ($15,440)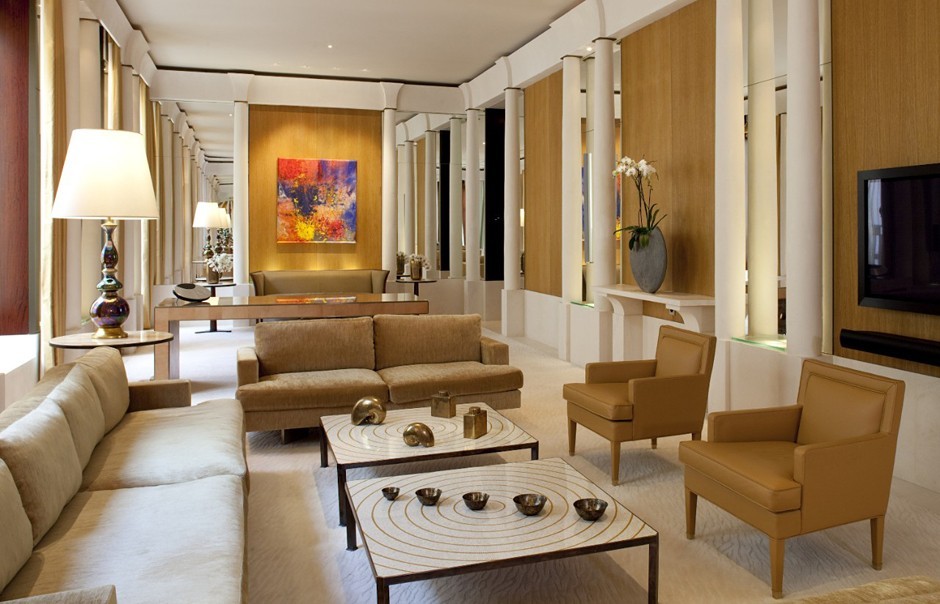 Found on the second floor of Park Hyatt Paris-Vendôme's Haussmanian building, the plush beige Imperial Suite has a 645 sq ft balcony, which is one of its main attractions. The three-bedroom suite includes an in-room spa 'concept' featuring a whirlpool bath, steam room shower and massage table.
Suite #24: The Royal Suite
Hotel: Burj Al Arab
Location: Jumeirah, Dubai
Price per night: N8,640,000 ($24,000)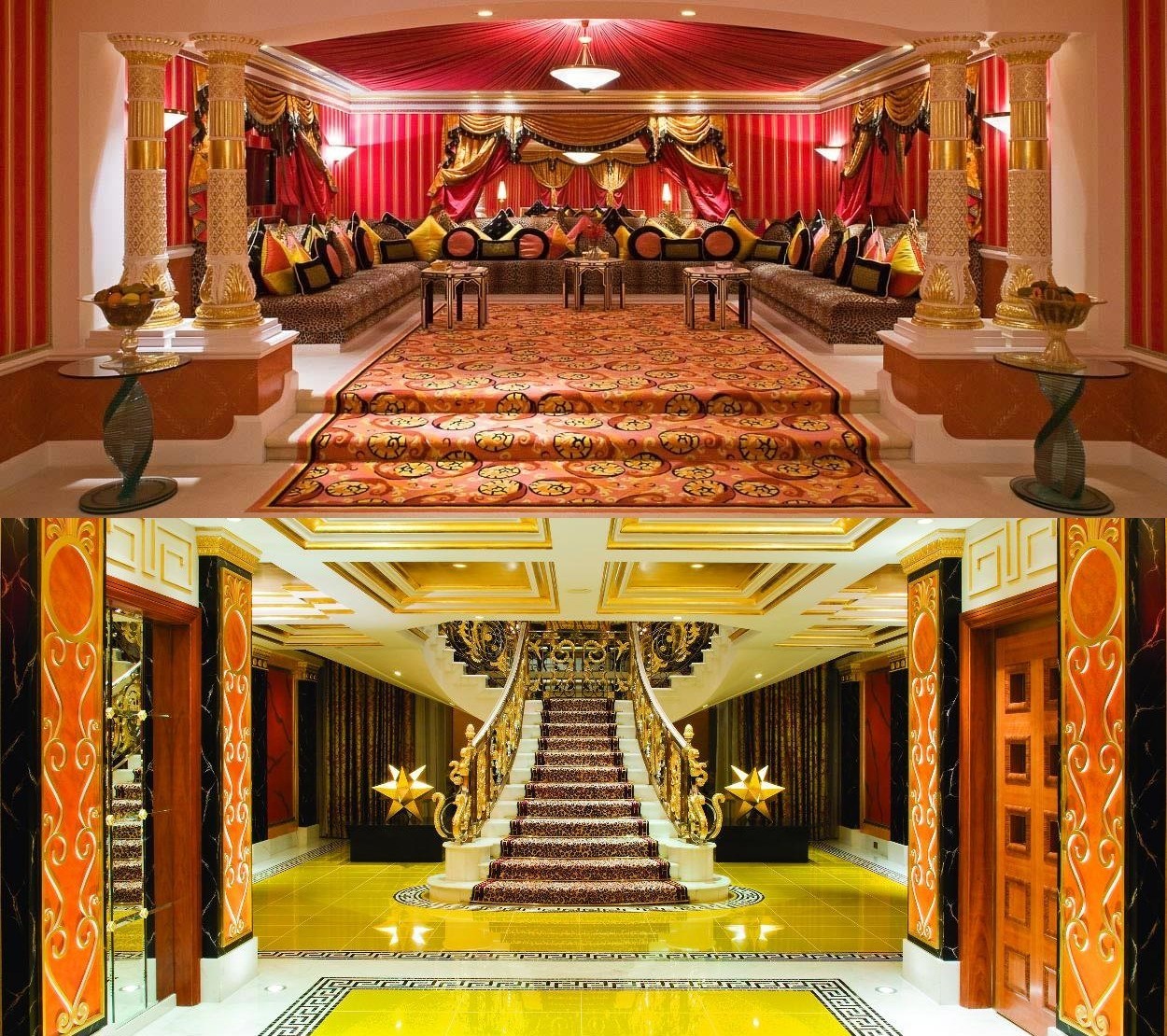 You would expect no less than overindulgence from the Royal Suite. There's a grand hallway complete with marble and gold staircase, private cinema, pantry with a private staff entrance, library (with iMacs) and two bedrooms (one includes a four-poster 'rotating' bed).
Suite #23: The Presidential Suite
Hotel: Hotel Principe di Savoia
Location: Milan, Italy
Price per night: N6,742,800 ($18,730)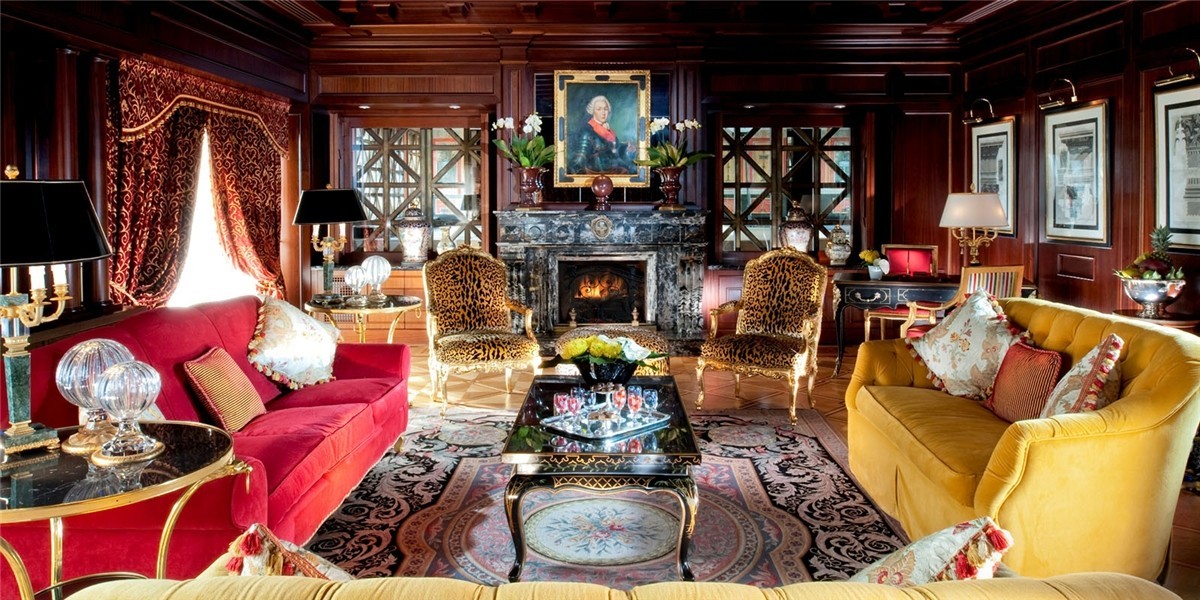 The Principe di Savoia has the only hotel room in Milan with its own swimming pool as part of a 100 square-metre Pompeian-style private spa (naturally). The rest of the suite is just as lavish, with lashings of gem-coloured velvets and leopard prints.
Suite #22: Manor House Suite
Hotel: Rosewood Hotel
Location: London, UK
Price per night: N6,930,360 ($19,251)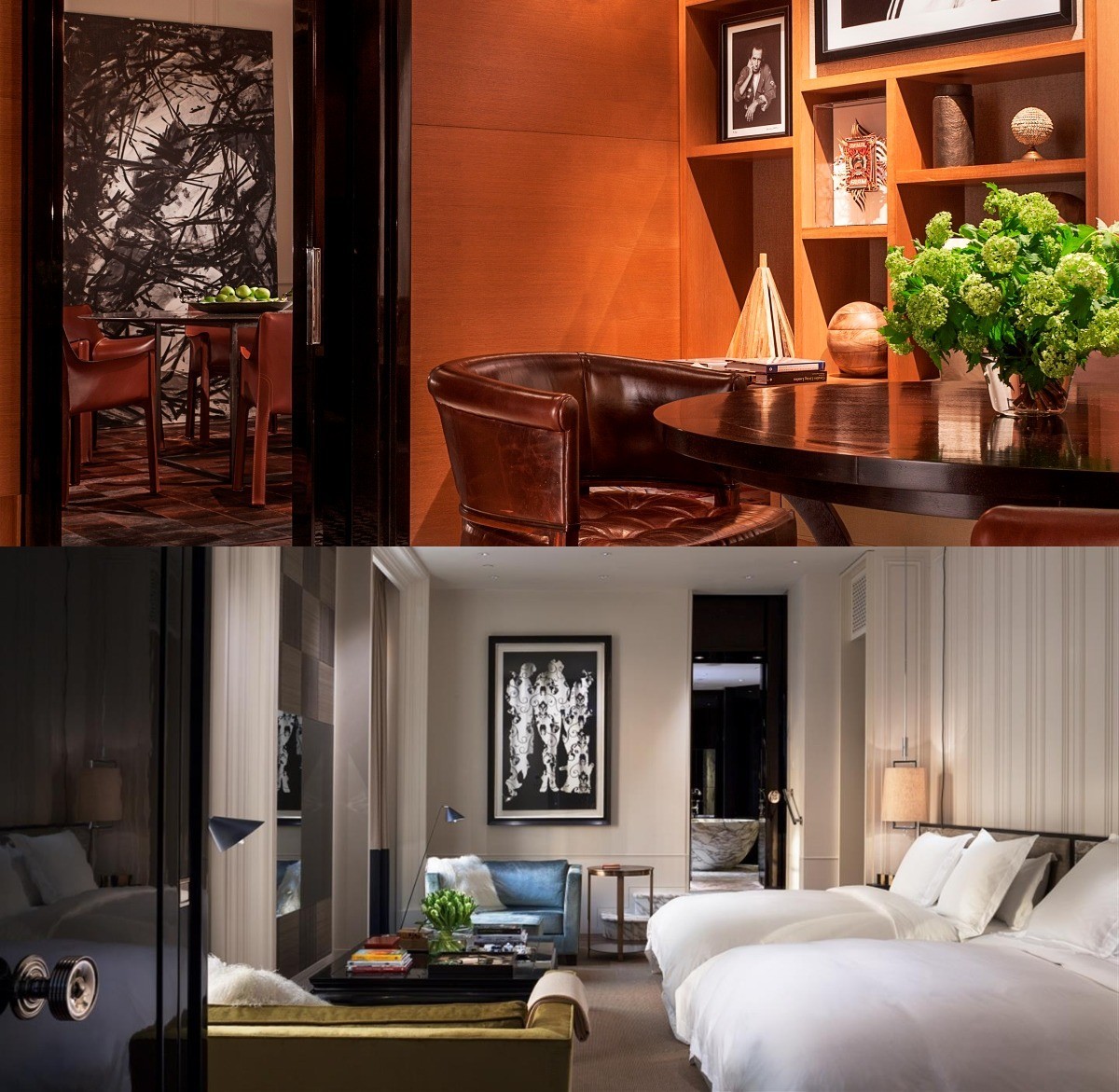 The Manor House Suite at Rosewood Hotel London in Holborn doesn't offer a unique location, but the opportunity to stay in a private house. The 185-square-metre (1,991-sq.-ft.) suite comprises a spacious foyer, airy sitting room, handsome bedroom with dressing chamber, striking library and stylish dining room seating eight, not to mention the expansive Italian marble master bathroom and guest powder room. Not many hotel suites can boast of having their own postcode and private lift.
Suite #21: The Royal Armleder Suite
Hotel: Le Richemond
Location: Geneva, Switzerland
Price per night: N8,006,040 ($22,239)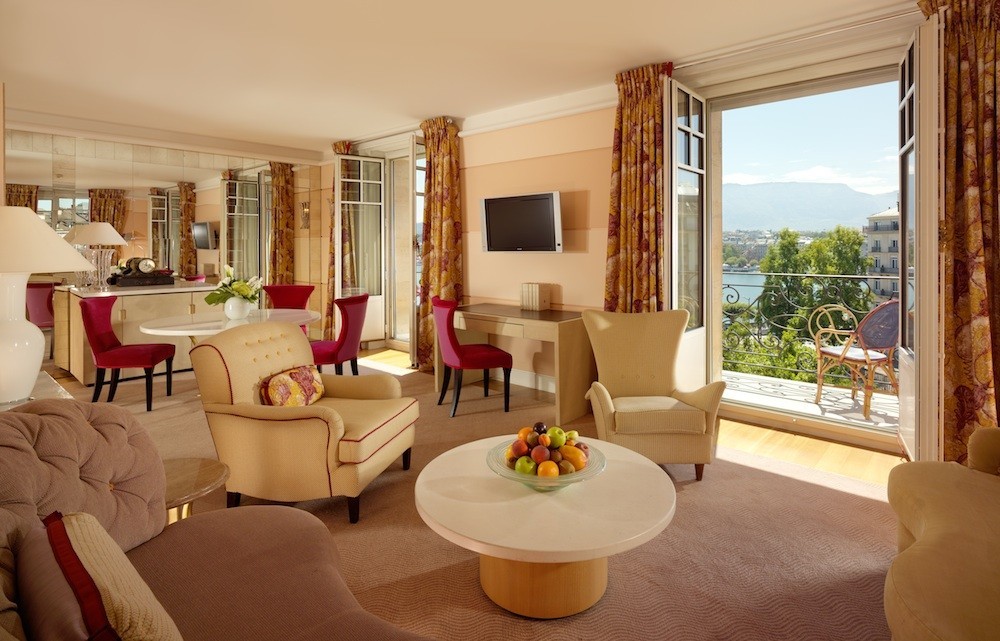 When you're paying premium rates, you expect premium views: In the Royal Armleder Suite at Le Richmond, you'll have 360-degree views from the terrace, including Lake Geneva, the Old Town, the St Pierre Cathedral, Mont Blanc and the Alps. The luxurious open-plan living room features a fireplace and lounge area, whilst the dining room is lit by a handcrafted chandelier.
Suite #20: The Bridge Suite
Hotel: The Atlantis Resort
Location: Bahamas
Price per night: N9,000000 ($25,000)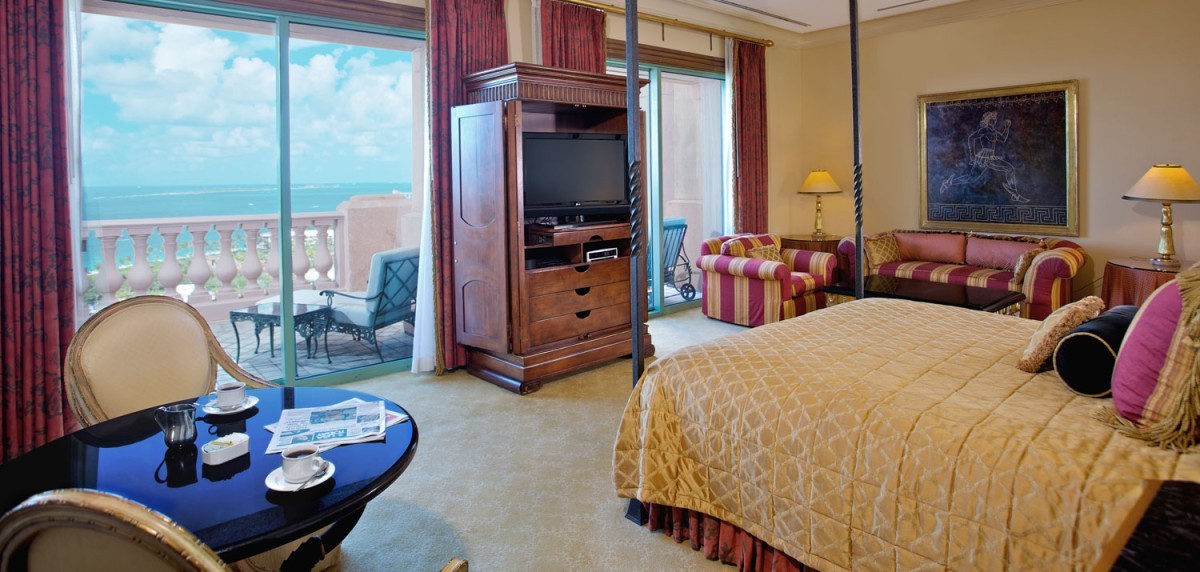 The 10-room Bridge Suite, located in the bridge connecting the two towers of the Bahamas' Atlantis Resort, has a grand piano, two entertainment centres, full-length windows and a permanent staff of seven, though you might not get much use, considering the resort has three beaches, 11 pools, 14 lagoons and 18 water slides.
Suite #20: The Champagne Suite and The Jewel Suite
Hotel: New York Palace
Location: New York, USA
Price per night: N9,000000 ($25,000) each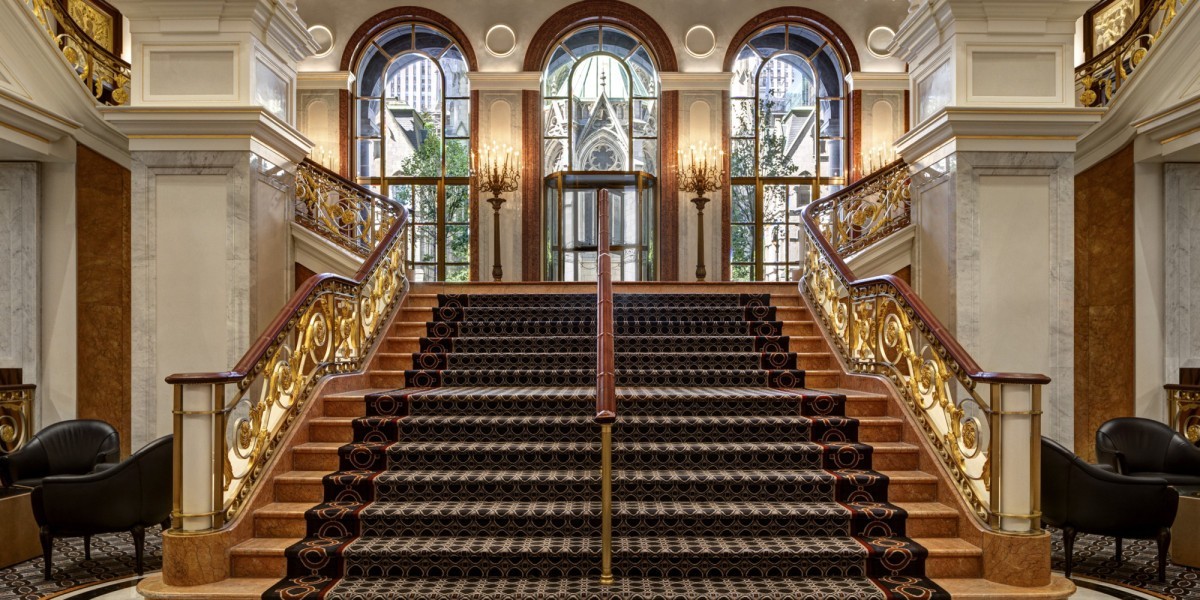 Sequel to its renovation, The New York Palace hotel unveiled two new $25,000-a-night suites—The Champagne Suite and The Jewel Suite. The Champagne Suite comes with a champagne wine cave stocked with Dom Perignon and floor-to-ceiling windows overlooking the Empire State Building while the Jewel Suite features stunning glass chandeliers and mosaics created by jewelry designer Martin Katz, but you may spend more time outside on the terrace, outfitted with an elevated stone spa.

Suite #19: The Apartment Suite
Hotel: The Connaught
Location: London, UK
Price per night: N7,515,360 ($20,876)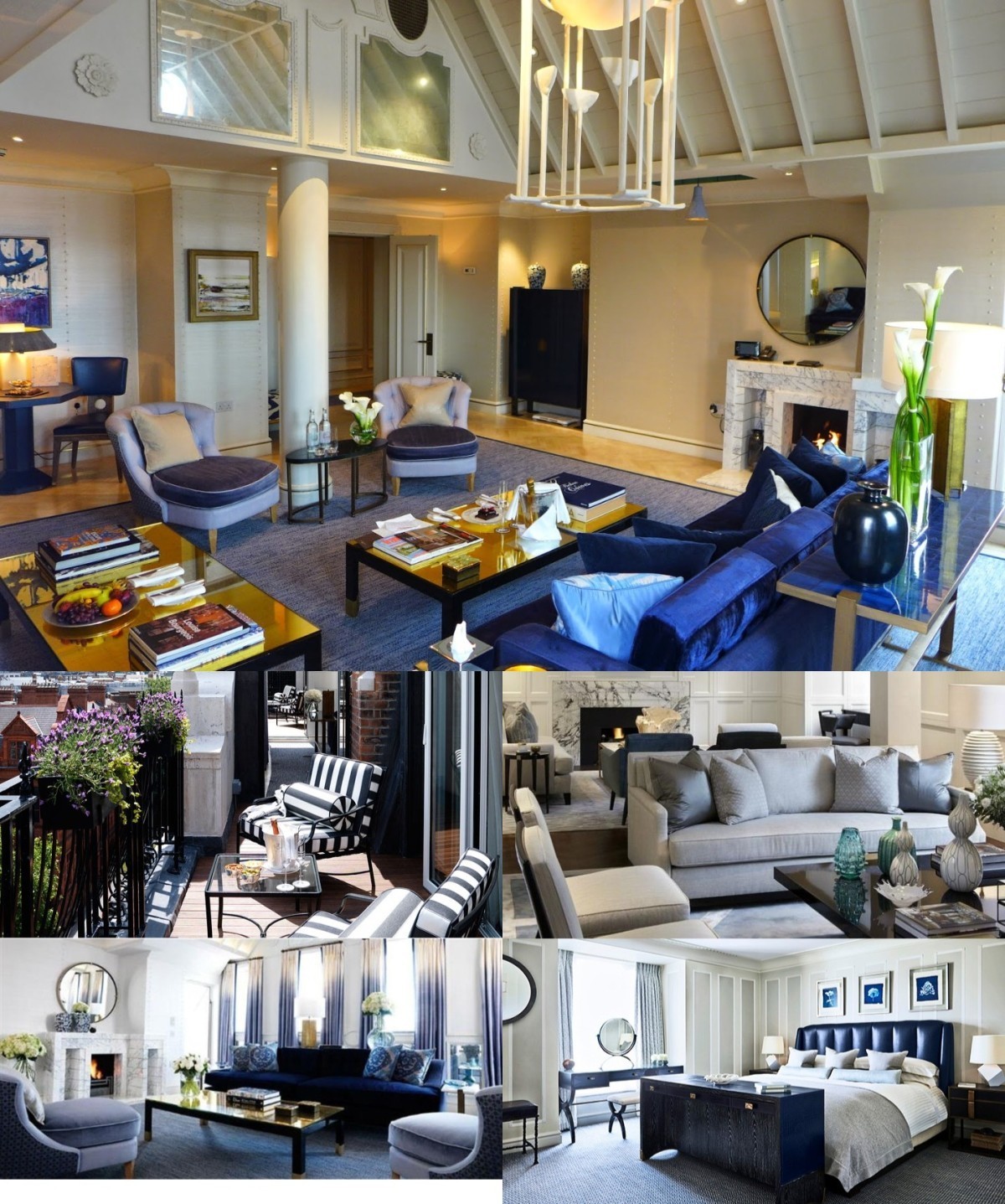 The Apartment at The Connaught contains specially commissioned artworks, limited edition books and beautiful white-and-blue interiors. Be sure to invite your friends around for a dinner cooked by Hélène Darroze, and served by the inimitable Connaught butlers.
Suite #18: The Presidential Suite
Hotel: Mandarin Oriental
Location: Pudong, Shanghai, China
Price per night: N7,957,440 ($22,104)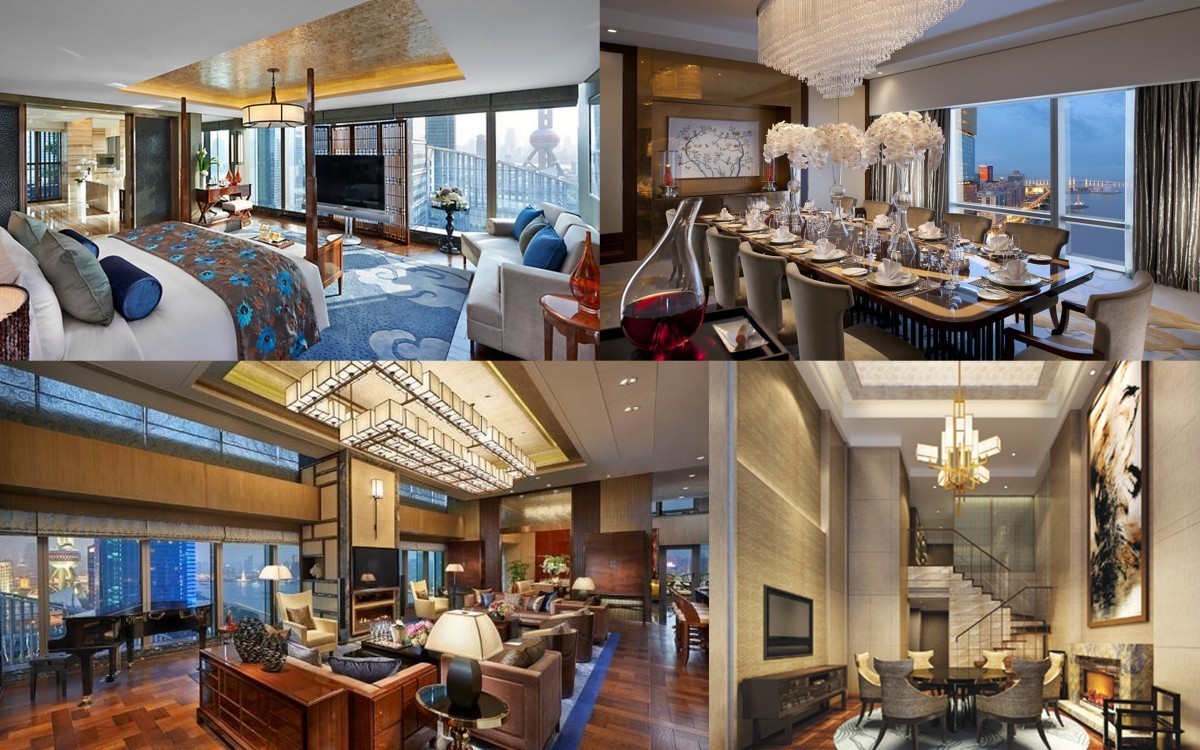 Inside the Presidential Suite of the Mandarin Oriental, Pudong is a private wine cellar, a massive marble bathroom with its own steam room, a fully equipped kitchen, and a dedicated meeting room—so it's ideal for both business and entertaining. Guests who book a stay at this exclusive suite, which encompasses nearly the entire 25th floor of the hotel, can indulge in not one, but two private rooftop gardens with sweeping views of Shanghai. Multiple bedrooms feature Frette linens, floor-to-ceiling windows, and strikingly modern décor.
Suite #17: The Tata Suite
Hotel: The Pierre
Location: New York, USA
Price per night: N10,447,920 ($29,022)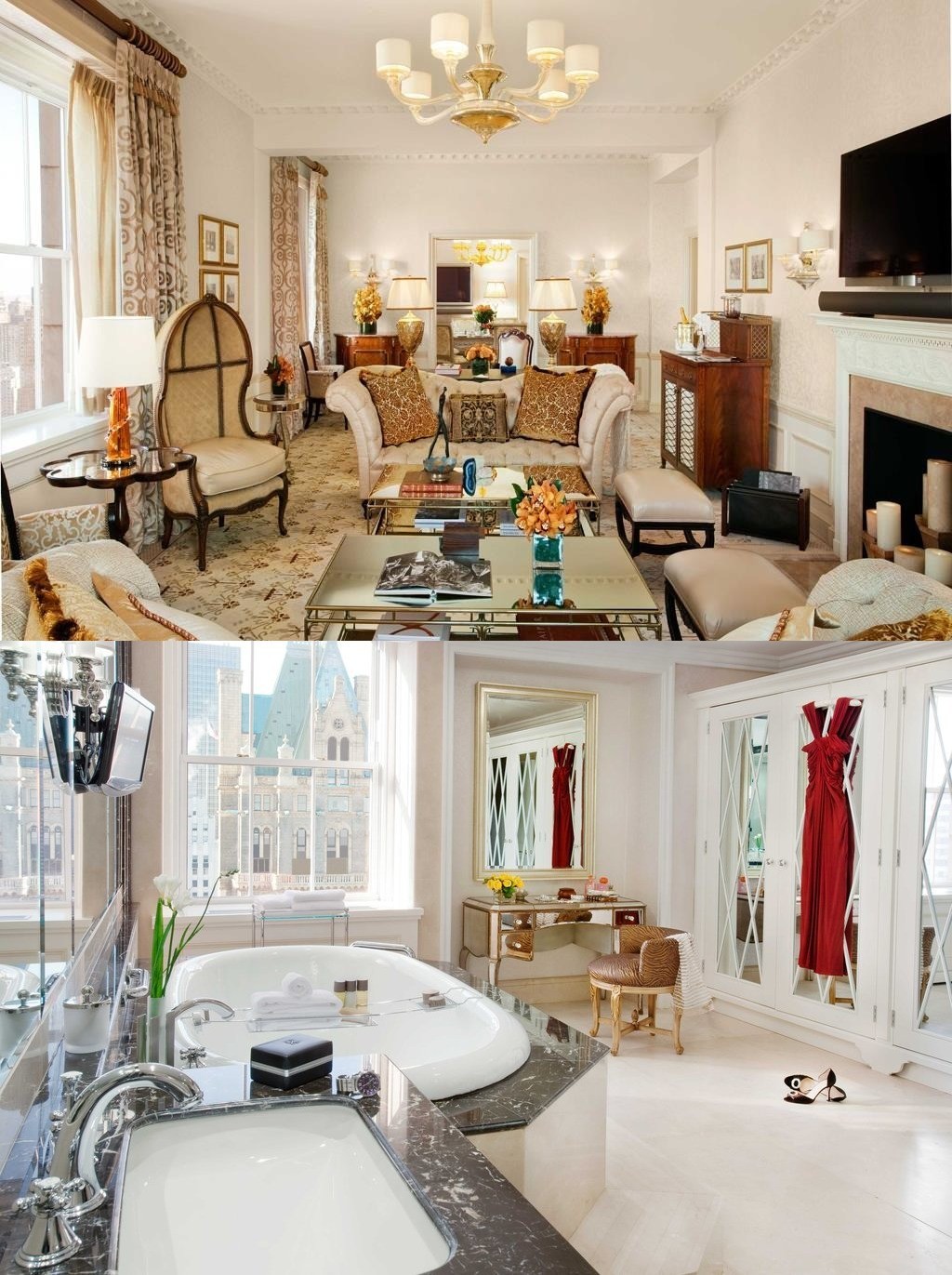 The Tata Suite is The Pierre's Presidential Suite, named for the Taj Hotel's parent company, Tata, India's preeminent business group. The Tata Suite, on the hotel's 39th floor offers stunning views of the Central Park. The 1,980 square foot suite features an expansive living room, two bedrooms with baths, a dining room with custom silver leaf table which seats eight, and a pantry kitchen. The Tata Suite may be combined with other rooms and suites to provide up to 6 bedrooms and a private floor.
Suite #16: The Royal Suite
Hotel: Hôtel Plaza Athénée
Location: Paris, France
Price per night: N8,620,920 ($23,947)
Lavishly decorated with French Regency furniture, stunning antiques and touches of silk and damask, the Hôtel Plaza Athénée's Royal Suite is truly Parisian in style. From the balconies, you'll enjoy stunning views of Avenue Montaigne and the Eiffel Tower. The expansive suite has four bedrooms, four bathrooms and two drawing rooms, in addition to a luxurious sitting room, dining room and kitchen. It is also the largest suite in the city.
Suite #15: Villa La Cupola Suite
Hotel: Westin Excelsior
Location: Rome, Italy
Price per night: N10,800,000 ($30,000)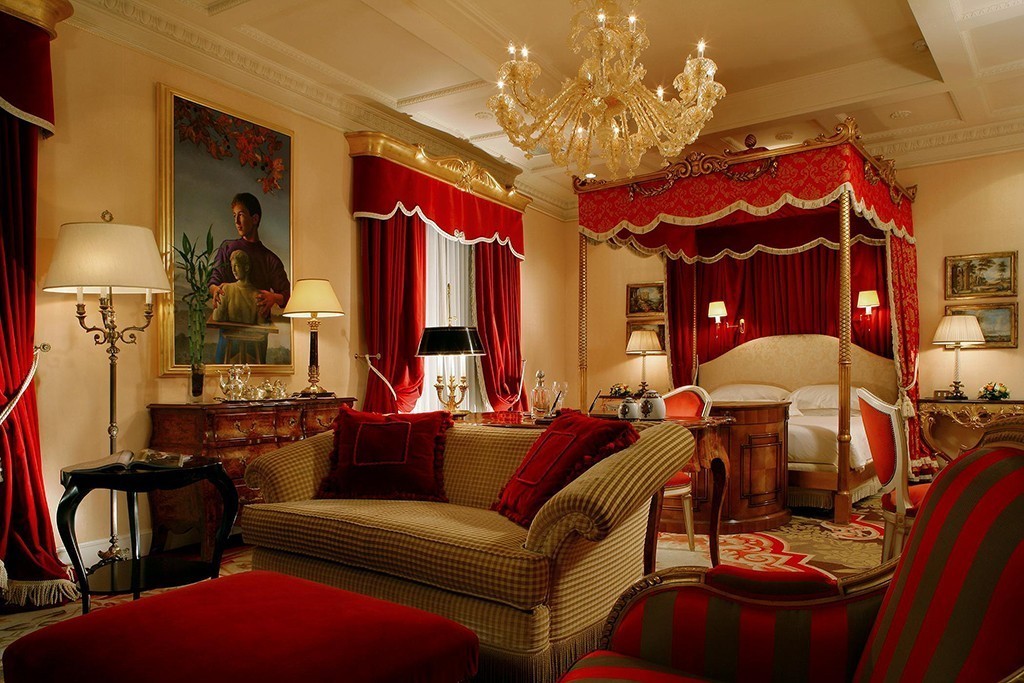 Located on the fifth and sixth floors of the hotel Villa la Cupola, is the largest suite in Italy. The central attraction is undoubtedly the domed living room. The imposing dome, almost 12 meters high, has been entirely hand frescoed. The color scheme of red, gold and pale grey was chosen to give emphasis to the blue sky beyond the round windows at the top of the vaulted ceiling. Completely panelled in elegant Italian oak wood and equipped with state-of-the-art audio-visual technology, there is also a private kitchen which serves the luxurious dining room. A private elevator and a marble staircase leading to the upper floor of the suite, with its own private fitness room, sauna, steam bath and a magnificent Pompeian style Jacuzzi pool with mosaic floors, vaulted ceiling and frescoes recalling the atmosphere of ancient Roman baths.
Suite #14: The Ty Warner Penthouse Suite
Hotel: Four Seasons George V
Location: Paris, France
Price per night: N16,200,000 ($45,000)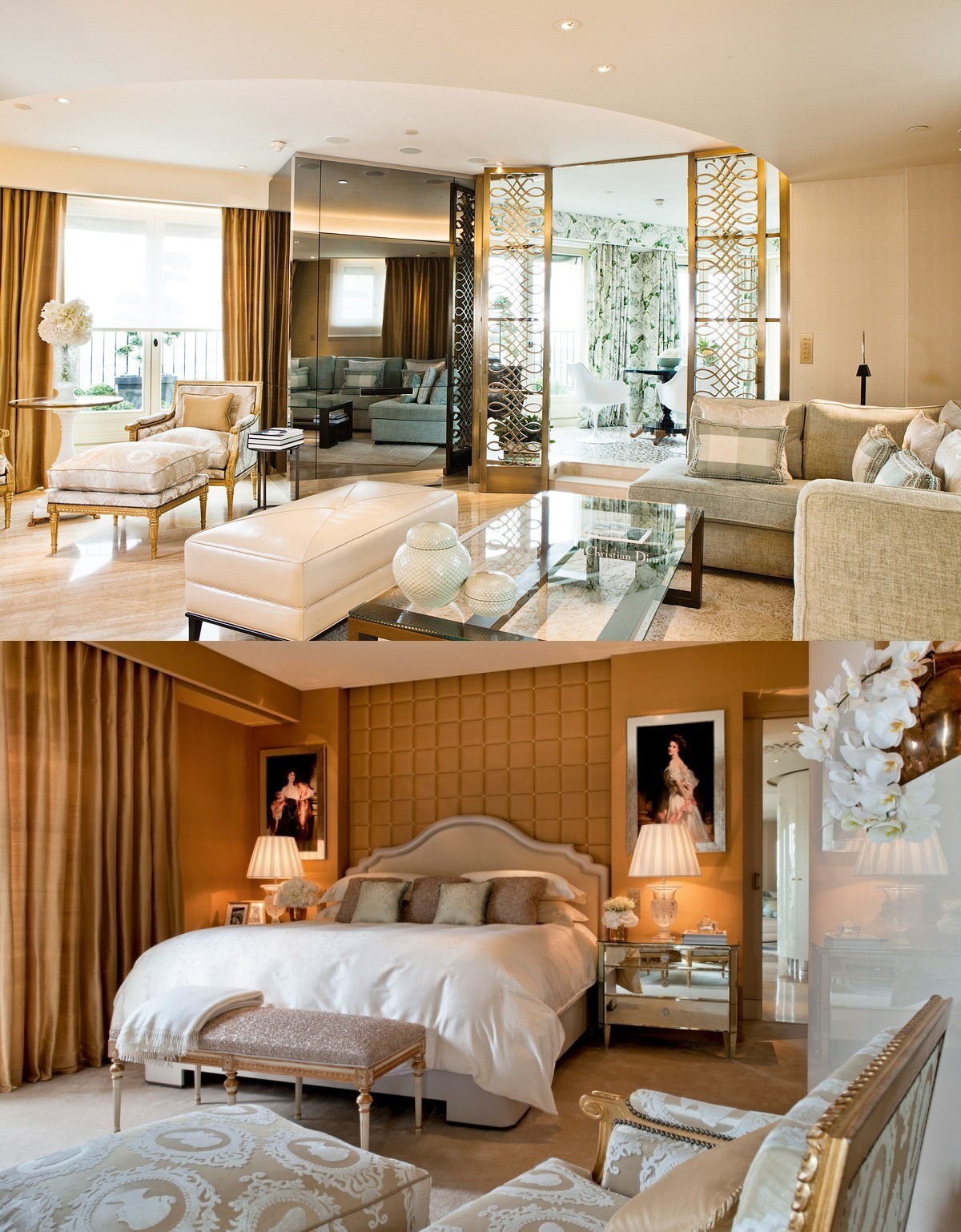 The Penthouse, Four Seasons George V's top offering, was designed to resemble a chic Parisian apartment, though we doubt you'd find one available to rent with views this good: from The Penthouse's terrace, you can see the Eiffel Tower, American Cathedral, the roofs of Les Invalides, the Madeleine, the Opera and the Pantheon. Designed to be a tranquil haven, the master bedroom features pastel blinds, lush white orchids, a soft wool carpet and walls covered in gold-toned silk. It has its own private terrace with a romantic four-poster day bed. There is also a spacious dressing room flooded with natural light.
Suite #13: Suite 5000
Hotel: Mandarin Oriental
Location: New York, USA
Price per night: N11,142,000 ($30,950)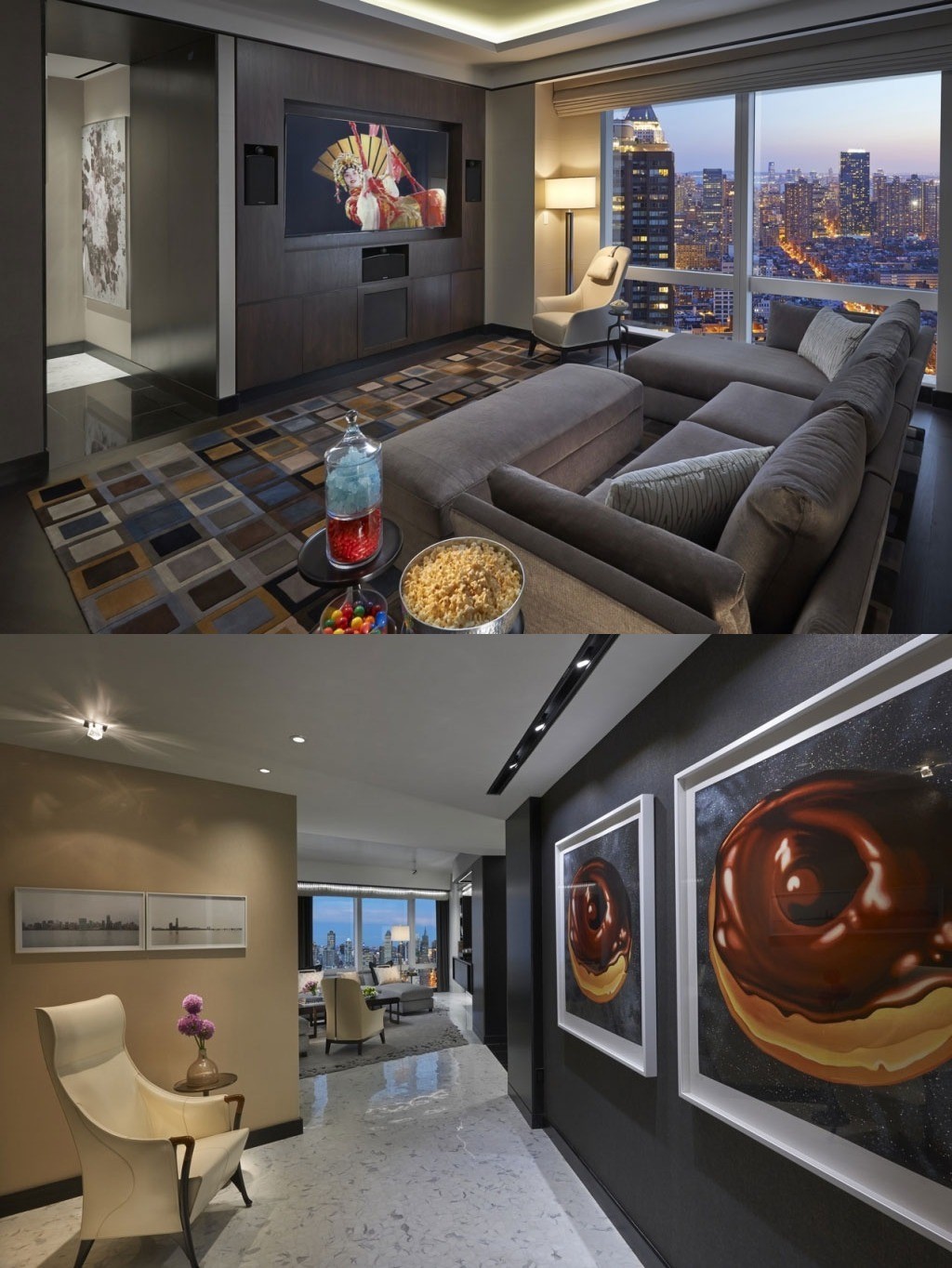 The three-bedroom Suite 5000, on the 50th floor of the Mandarin Oriental, has partnered with Whitewall magazine to create yearly art exhibitions of New York-inspired works by established and emerging artists. The suite also has a collection of films featuring the Big Apple, as well as a record collection. The suite's wardrobe is overseen by Dior, with current collections and access to the house's personal stylists on offer.
Suite #12: The Royal Penthouse
Hotel: Corinthia Hotel
Location: London, UK
Price per night: N10,610,280 ($29,473)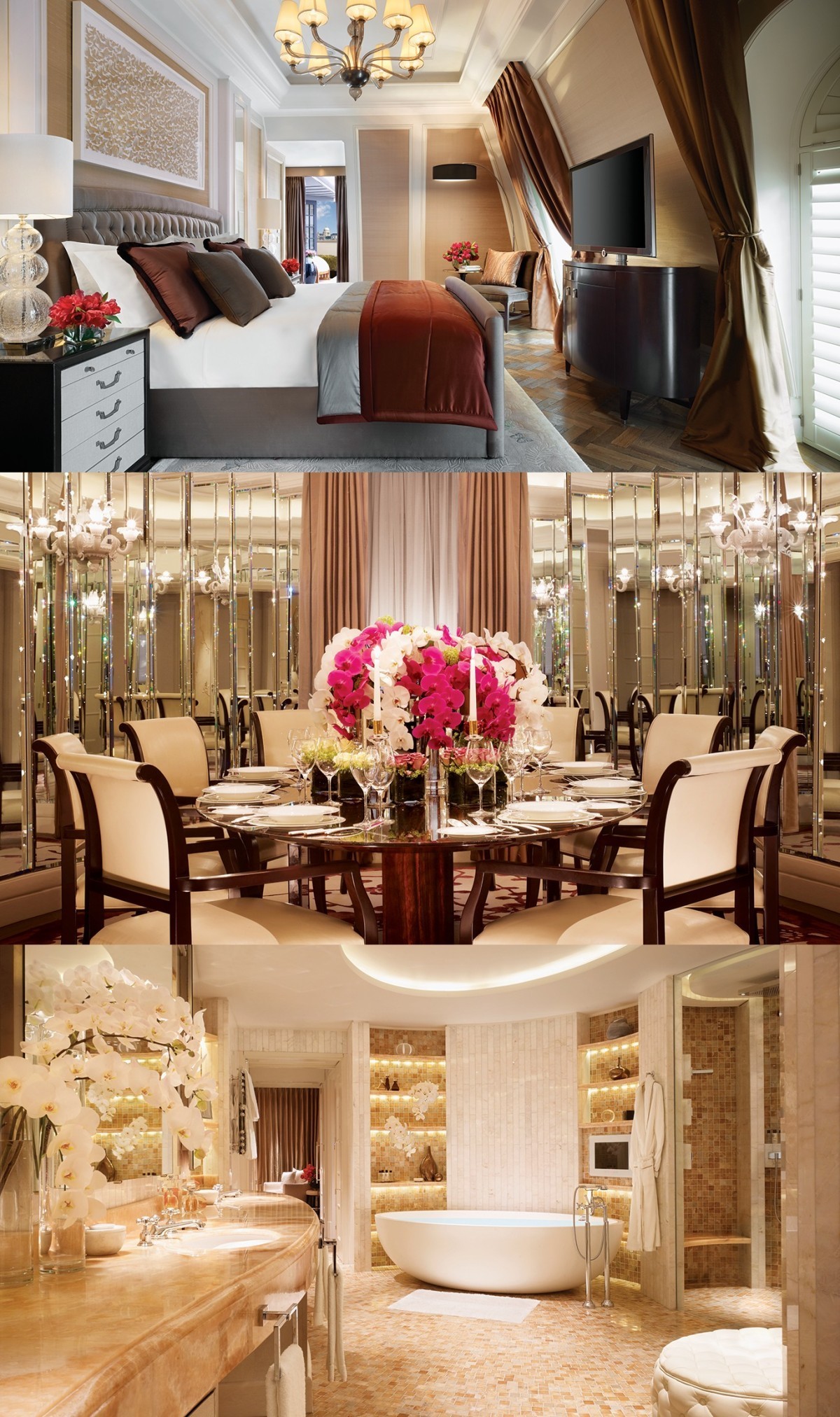 The Royal Penthouse of the Corinthia Hotel, London offers a majestic array of features and facilities. Spread over two floors connected by a private internal lift, it includes an imposing entrance hall, an expanse of living space, a study and an oval 10-seat dining room. Continuing the palatial theme, a grand staircase leads to two bedrooms with king-size beds and bathrooms of honey onyx and Skyros marble. Connecting doors open-up the option of two further bedrooms. From the private spa suite and hidden den to the butler's kitchen and walk-in wine cellar, the suite's design proves that lavish opulence can be delivered with dignity. Mirror-panelled walls, leather-lined shelves and oak parquet floors create a sumptuous yet sophisticated backdrop for the hand-made furniture. Each piece, including the dining table of highly polished Makassar ebony, the bed frames of walnut with leather detailing and the goatskin bedside tables has been designed and crafted for this space. Here, refined elegance reigns supreme.
Suite #11: The Presidential Suite
Hotel: St Regis
Location: New York, USA
Price per night: N11,052,360 ($30,701)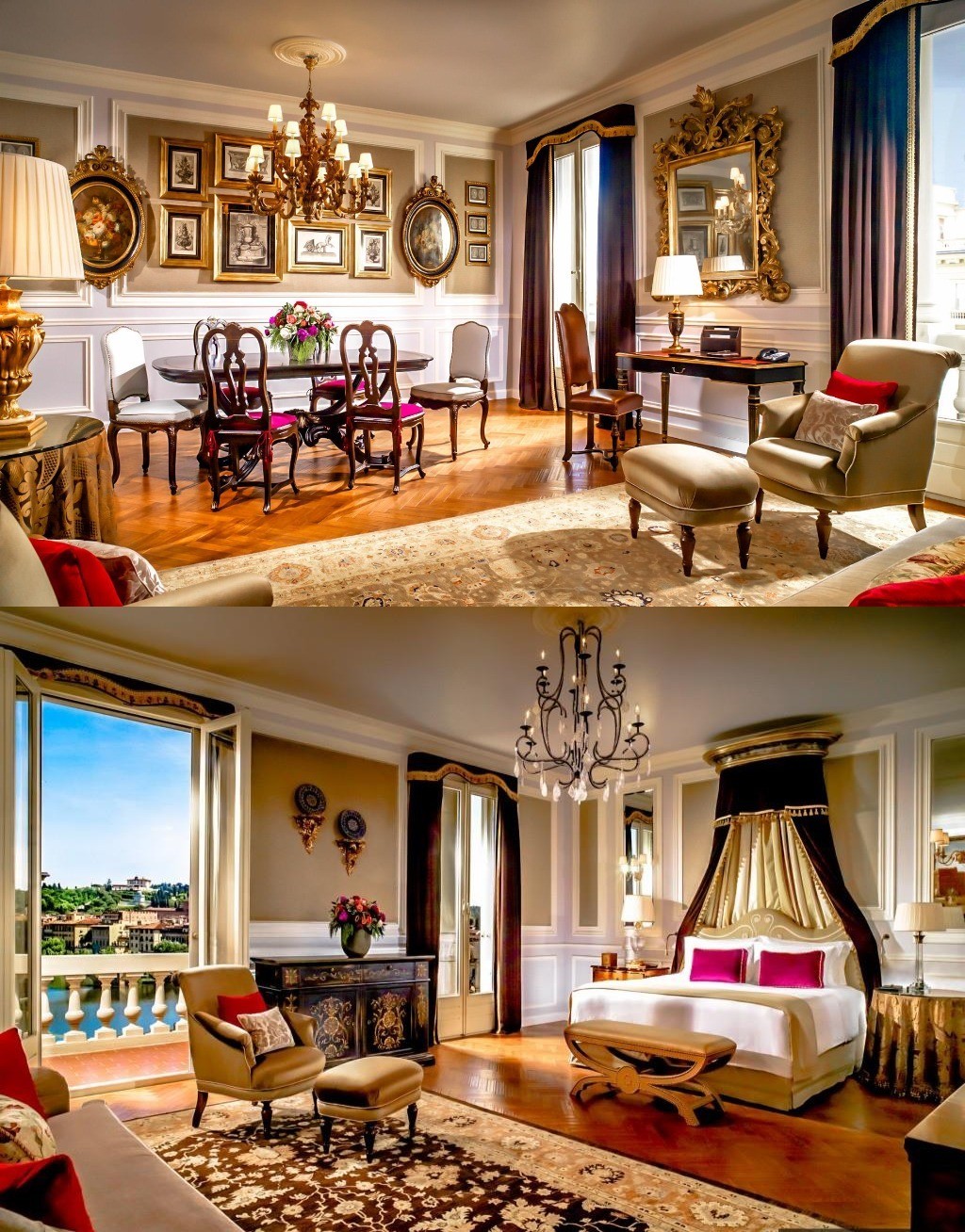 The Presidential Suite of St. Regis is contemporary opulence at its finest: soaring ceilings, designer furnishings, epic mountain views, the latest in technology and a sumptuous king-size St. Regis bed. Complimenting it all is a 60" flat screen television. The fully functional kitchenette includes a pantry for your convenience. Gatherings of up to eight people can share an exceptional meal at the dining table. The separate bedroom includes one king bed adorned with 300-thread-count linens, as well as a 46" flat screen television. The elegant marble bathroom features a shower, a bathtub, double vanities, bathrobes, and Remède bath.
Suite #10: The Amanyara Villa
Hotel: Amanyara Resort
Location: Turks & Caicos, UK
Price per night: N10,168,200 ($28,245)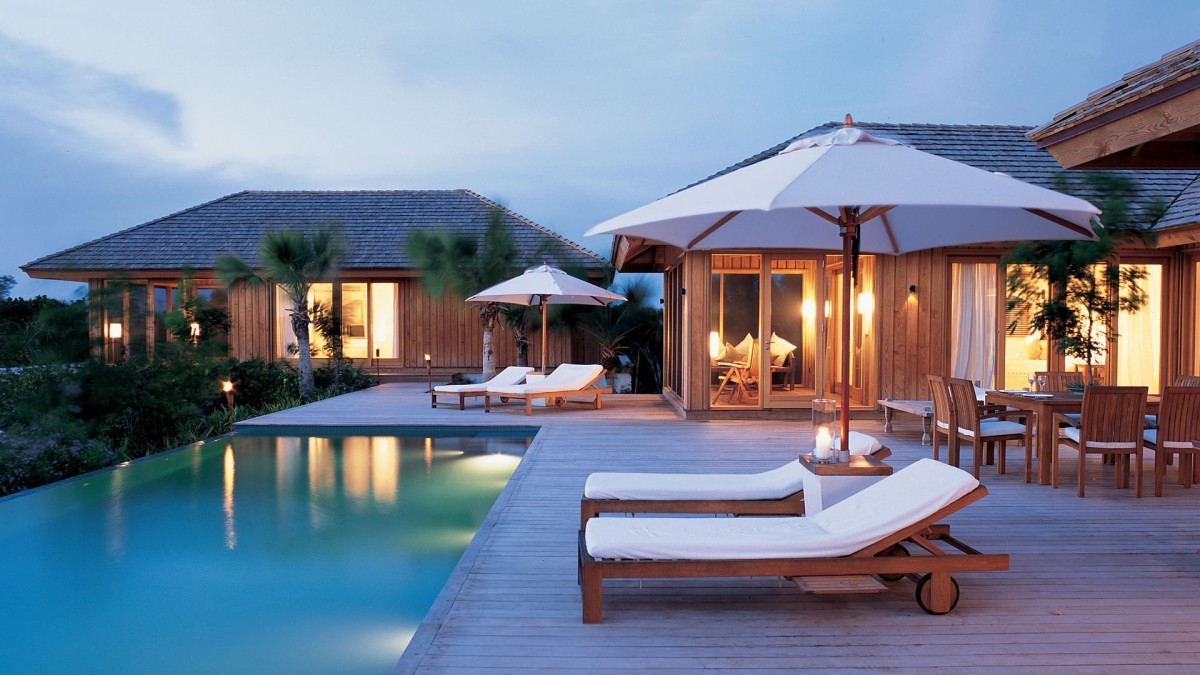 The Amanyara Villa in Turks & Caicos combine indoor and outdoor living: think black infinity pool, daybeds and outdoor showers and baths. Rooms are serviced by cooks, housekeepers, and come with golf buggies, so getting around the 18,000-acre nature reserve, in which the Amanyara Resort is based, shouldn't be a problem.
Suite #9: The Sky Villa
Hotel: Palms Casino Resort
Location: Las Vegas, USA
Price per night: N9,947,160 ($27,631)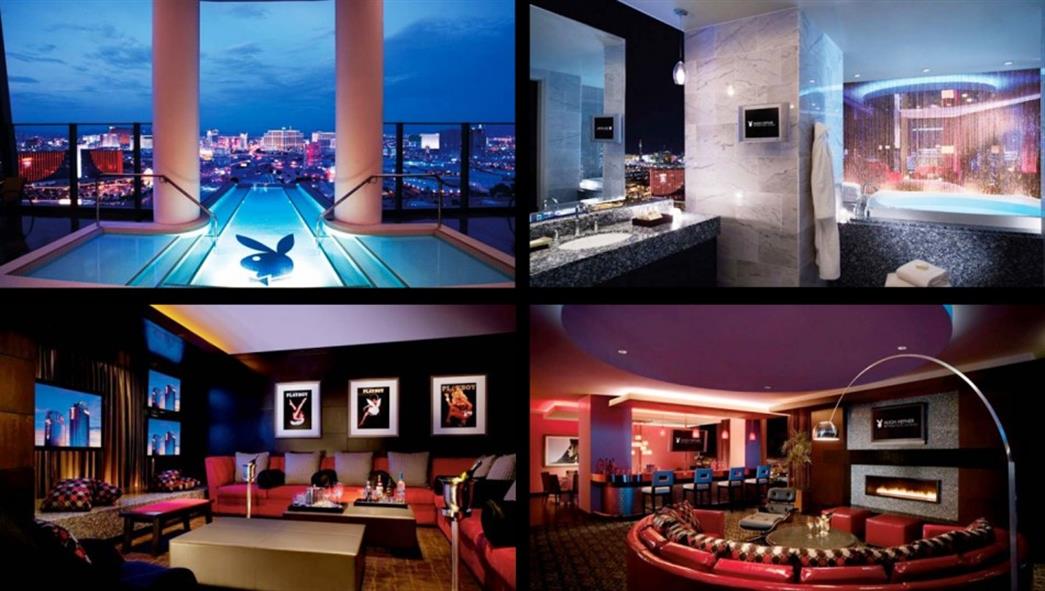 The Sky Villa at the Palms Casino Resort in Las Vegas is priced at over 7 million naira per night. With that amount, you get everything from Jacuzzi pool, overlooking the Strip, private glass elevator, a balcony pool, a massage room and 24-hour butler service.
Suite #8: The Penthouse Suite
Hotel: Grand Hyatt Cannes Hôtel Martinez
Location: Cannes, France
Price per night: N15,473,520 ($42,982)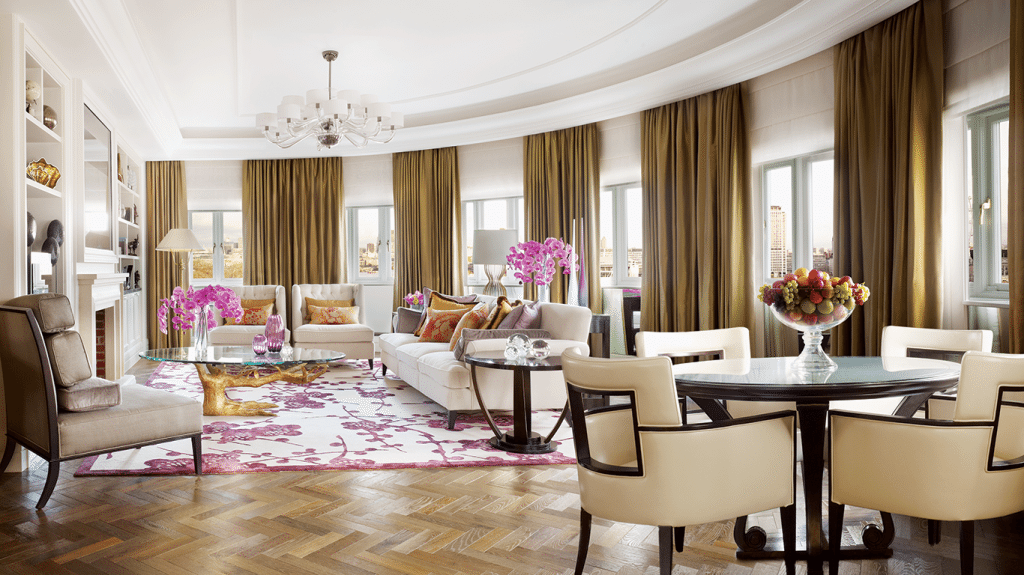 The Grand Hyatt Cannes Hôtel Martinez has had a rich and long history, with many-a-star staying under its blue-tinged sign during film festivals past – and we bet the Penthouse Suite has seen a thing or two. The suite, which is one of the largest in Europe, overlooks the Boulevard de la Croisette, the Bay of Cannes, and the hotel's private beach (the largest in Cannes).
Suite #7: The Palace Suite
Hotel: Jumeirah Bodrum Palace
Location: Bodrum, Turkey
Price per night: N15,879,960 ($44,111)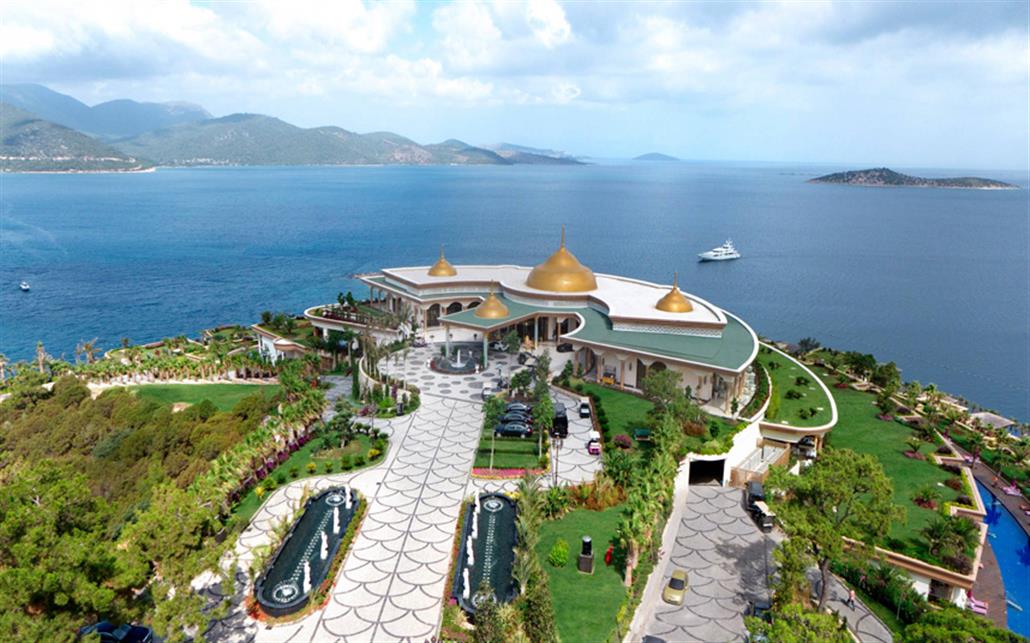 There are more bathrooms than bedrooms in Jumeirah Bodrum Palace's most bling-tastic offering: The Palace. Expect gold lion statues in the pool, a private pier and its own hammam.
Suite #6: The Royal Villa
Hotel: Grand Resort Lagonissi
Location: Athens-Sounion, Greece
Price per night: N16,920,000 ($47,000)