Nigeria has the highest population in Africa today. The country can also boast of one of the most economically developed nations in the continent of Africa. In this article, we have made a list of the tallest commercial buildings in Nigeria and you can also find most of them in places like Lagos, Abuja and probably, Ibadan. Some of them belong to the Federal Government while others belong to multinational companies and private establishments in the country. Also, some of these buildings have stood the test of time, having been built quite a long time ago, while others are fairly recent. So here, let's take a quick look at some of the tallest buildings in Nigeria. We hope you'll find this article not just interesting but informative and educative as well.
NITEL Building, Lagos – 160 m (520 ft)
Situated at 15 Marina, Victoria Island, Lagos, this gigantic structure towering into the sky is the NITEL building. The structure was finished in 1979 and has 32 floors. The communication spire hanging on the roof of the building also serves as a lighthouse beacon for Lagos Harbor. Originally, the tower was built to serve as the headquarters of The Nigerian External Communications (NECOM) but was later bought over by Nigerian Telecommunications Limited (NITEL). This is not just the tallest building in Nigeria, but in all of West Africa.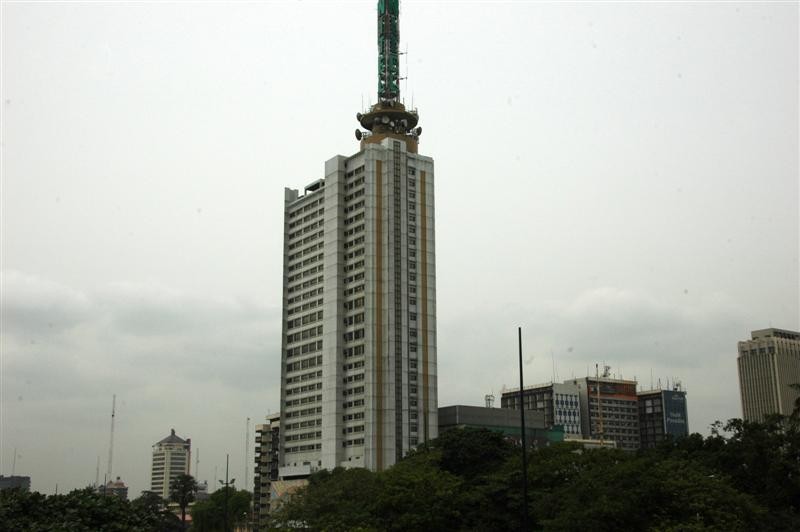 Union Bank Building (Lagos) – 124 m (407 ft)
This tower serves as the headquarters of Union Bank Nigeria, it is also located in Marina, Lagos Island. It has 28 floors above and 1 floor below.
Cocoa House, Ibadan – 105 m (344 ft)
This building was erected with the money made from the sale of cash crops such as cocoa, rubber, and timber, from the then western state of Nigeria which had its capital in Ibadan. The building is still standing tall in the commercial city of Ibadan. The Cocoa house is a 26 storey building.
See Also: 30 Incredible Photos of Lagos You Would Mistake For London or New York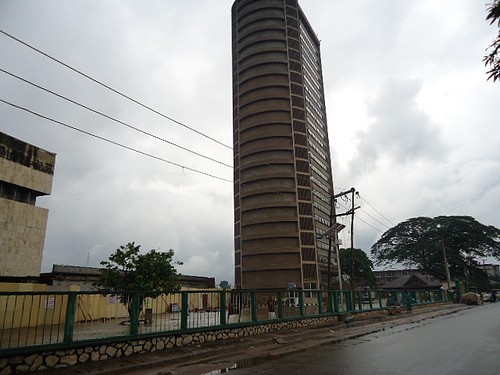 Independence House, Lagos – 103 m (338 ft)
Independence house alternatively called The Ministry of Defense Building is located on Lagos Island. This is the first high-rise building constructed in Nigeria, and it has 23 floors. The construction of the building was actually concluded in 1960.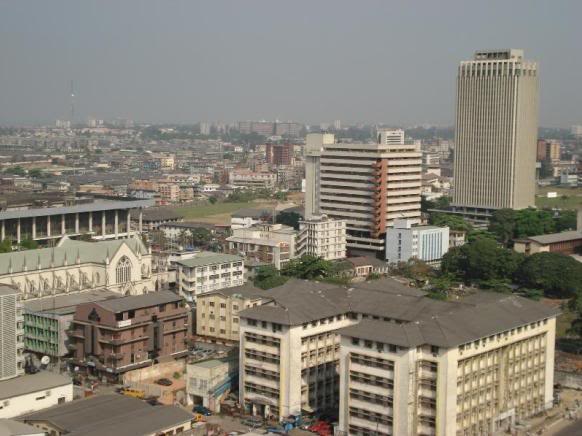 Intercontinental Hotel, Lagos – 100 m (330 ft)
You can locate this building on Kofo Abayomi Street – Plot 52, Victoria Island, Lagos, standing tall at the centre of the Lagos Island. A 23-storey building built at the cost of N30 billion by the Lagos State Government.
Great Nigeria House, Lagos – 95 m (312 ft)
Located at 47/57 Martins Street, Lagos Island, Nigeria. It is a 22 storey building that accommodates MainStreet Bank of Nigeria, while some other traders use it as a warehouse. In the early hours of Nov 04, 2013 at about 3 am, the house went ablaze, and the fire gutted the first four floors before it was controlled and put out.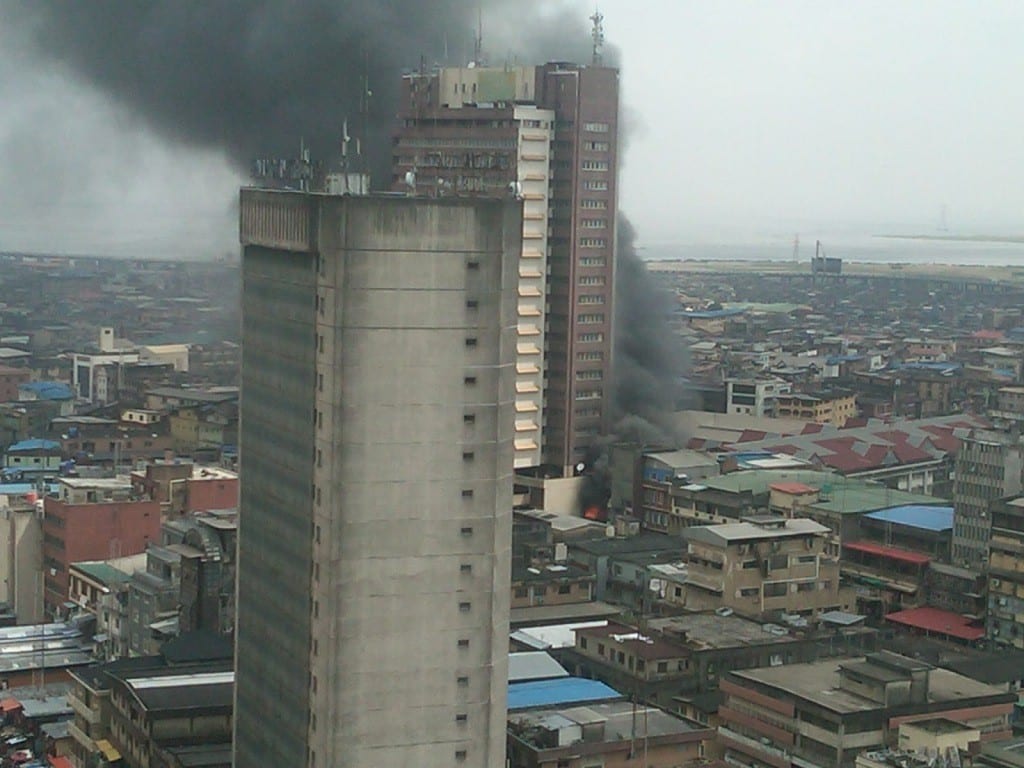 Stock Exchange House, Lagos – 83 m (272 ft)
It is an  83.0 m building of 22 Floors located at 2/4 Customs Street, Lagos Island, Lagos.
UBA House, Lagos – 80 m (260 ft)
Located on the Lagos Island, at 57 Marina Street, the UBA House has 22 floors. It is used by the United Bank for Africa.
Eagle House, Lagos – 78 m (256 ft)
Eagle House is another high-rise building situated on the Lagos Island at 38/39 Marina Street. With 20 floors above the ground, the building was finished in 1985.
Nigerian National Petroleum Corporation Towers 1, 2, 3 and 4, Abuja – 75 m (246 ft)
The NNPC Towers in Abuja is the headquarters of NNPC. It consists of four identical towers, situated at Herbert Macaulay Way, Central Business District Abuja.