Stanbic IBTC is a financial institution with subsidiaries in different businesses like banking, stock brokerage, pension, and asset management services. It boasts of high competence, especially in rendering services to its customers. The company we know today for its achievements won't be what it is today without its embrace and acceptance of Stanbic IBTC Internet banking, which is the new way to go for financial institutions that wish to keep soaring higher. While there are other essential aspects to this article, we can't proceed without talking about Stanbic IBTC internet banking and the good it has done for the bank and its customers. Learn more about the Stanbic IBTC Internet banking and other interesting facts below.
What is Stanbic IBTC Internet Banking?
Stanbic IBTC Internet Banking is a solution provided by Stanbic IBTC Bank PLC, which grants its accounts holders access to carry out transactions with the internet. This system of banking allows transactions like checking of account balances, transaction history, payment of deposit, etc., to be done and seen respectively through mobiles phones or devices, which are connected to the internet.
This banking system also allows the bank to advertise its products and services in a manner that reaches out to millions of customers. However, to use Stanbic IBTC Online Banking, an individual will require access to the internet, which can also be accessed via mobiles phones or devices, which have a data connection.
Stanbic IBTC Internet Banking allows its customers to do what they ought to do without going to the bank to do them. From their zone of comfortability, customers can do transactions in their homes, offices, or anywhere they go when their need for banking services comes up. For instance, a Stanbic IBTC Bank account customer could be watching his television at home, and the pay-tv subscription expires. This customer could renew the subscription using Stanbic IBTC Internet Banking to make such payment without going to any branches of the bank, unlike the old system of banking.
A transfer or deposit once made by an account holder could be viewed to ascertain its success or failure; likewise, withdrawals made through the help of Stanbic IBTC Bank internet bank when requested to see accuracy.
The Benefits Of Using Stanbic IBTC Internet Banking
The importance and the advantage of internet banking over conventional banking methods cannot be overemphasized. Obtained on Stanbic IBTC internet banking are different banking transactions enabled by the bank for easy and seamless banking. Listed below are some of the benefits of Stanbic IBTC internet banking.
Round the Clock Availability: Stanbic IBTC internet banking is available 24/7. This simply means that every day, including weekends, and all through 24 hours of every day, you can make whatever transaction you want to on the platform without any challenges.
It Saves Time: Stanbic's internet banking saves you the long hours you could have spent on long queues in the bank.
Lowers Overhead Fees for Businesses: If you run a business and carry out most of your transactions online, you're likely to have lower banking fees than those who usually bank physically with the bank. This is because you no longer have to worry about payment for the upkeep of the bank's branches.
Tracking of Activities: Stanbic IBTC internet banking offers its users the advantage of tracking their account activities. This means that you can be able to detect any transaction that is not authorized and can also keep a record of your transactions.
How To Register And Gain Access to Stanbic IBTC Bank Internet Banking
A bank account holder of Stanbic IBTC Bank PLC can register and get access by doing the following:
▪ Go to your internet browser and type (https://ibanking.stanbicibtcbank.com/) and take your cursor to click on register for internet banking.
▪ Put down your bank account number and tick the box below to accept the terms and conditions.
▪ Take up security questions that you know that you can easily remember the answer anytime whenever you want to change your password.
▪ You will get a one-time password through the phone number you opened your Stanbic IBTC Bank account with. Input the OTP in the area provided and then completed the registration.
▪ You would get a successful notification of your internet banking description.
▪ Startup your Stanbic IBTC Bank PLC account by dialing the contact number 999-999-9999.
▪ Stanbic IBTC Bank PLC would send across to you through electronic mail particulars regarding your internet banking access information.
How to Activate Stanbic IBTC Bank PLC Internet Banking
If you have already registered for Stanbic IBTC Bank PLC internet banking, then all you need to do to activate your internet banking is to:
Visit the Stanbic IBTC Bank PLC internet banking webpage at (https://ibanking.stanbicibtcbank.com/) and sign in using your Stanbic IBTC Bank PLC internet banking login details.
Note: If you use the Stanbic IBTC Bank PLC mobile app, use the exact login details that you use for the mobile app.
If you can't seem to remember your password, you can retrieve your password by visiting the Stanbic IBTC Bank PLC internet banking web page at (https://ibanking.stanbicibtcbank.com/), click on have you forgotten your password? link and follow the on-screen instructions
Various Tasks Stanbic IBTC Internet Banking Could Be Used For
The tasks below are some you can use Stanbic IBTC Bank PLC internet banking to do.
It could be used to carry out transfers or deposits from a Stanbic customer to another bank's customer.
It is being used to pay bills at ease, such as water rates and other utility bills.
To pay for your phone airtime and internet data bundle recharge availably when the expiration period comes up eventually at any point in time.
Tax payments can also be made with the Stanbic IBTC internet banking
Loan applications
Deposit cheques
Customers can also open a new account on the internet banking platform.
Customers can make deposits to retirement accounts using the Stanbic IBTC internet banking
Stanbic IBTC Pension Management Service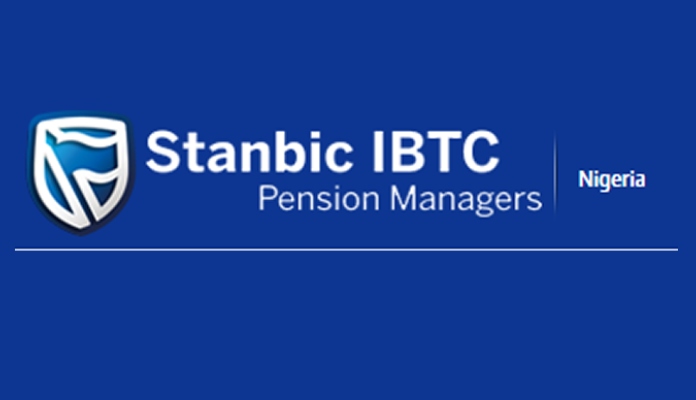 The Stanbic IBTC Pension Managers is a well-trusted body registered and given the authority by The National Pension Commission to supervise and maintain an investment portfolio of pension assets on behalf of contributors. The Pension management takes care of money accumulated from the contributions made into the retirement savings of an employee.
The sum of money from which regular payment made by the employer and employee of or above the official retirement age is paid, accumulated from the contributions into the retirement savings account of employees. On how these contributions are gotten, according to the Pension Act 2004, an employer and employee shall contribute 18% of the employee's monthly basic salary, housing, and transport allowances (i.e., 10% by the employer and 8% by employee) for Pension.
The Pension management gathers these monies and pays as retirement benefits to an employer upon retirement. However, this payment can also be collected by an employee before retirement; more details on that will be found below.
How To Set Up A Pension Plan With Stanbic IBTC
To set up your retirement pension plan with the bank, you'll need to do the following,
Open and start a Retirement Save Account, RSA by…
Registration;
Contributing to a Retirement Saving Account (RSA);
 Making Voluntary Contributions (VC).
You can access your Pension account balance through the following means
Stanbic IBTC Mobile App
Quarterly Statements
SMS shortcode (30388)
Telephone Pensions – Dial 01-2716000
The Internet
Transaction Alerts (SMS and email)
ATM
How To Log Into Stanbic IBTC Pension Platform
If you have already registered for Stanbic IBTC Pension Managers Ltd retirement savings account, all you need to do is;
Log into the platform of Stanbic IBTC Pension Managers using your Retirement Savings Account PIN, Phone number, or email and enter your passcode.
Should you forget the particulars, you can get them back by typing on your web browser https://ssl.stanbicibtcpension.com/ and follow the set of directives.
How To Withdraw Your Pension
The law governing pension in Nigeria says that a person can still get part of the contribution in their pension account if they are out of the job before retirement. However, a person that wants to withdraw from their pension account either when he retires or gets out of a job will file for an application for withdrawal at any of the Stanbic IBTC Pension designated offices in Nigeria.
Such a person can also fill the form on the internet through their website and be in touch in a written message to Stanbic IBTC Pensions. If a person loses their job before their due retirement age, they could get a minimal sum from their retirement savings account, but if they happen to retire and their balance is below =N=500,000 balance mark, they can get the whole sum of money at once, but if the balance happens to be above =N=500,000, it would be spread across in piecemeal.
All modalities in getting back contributions as fast as possible would be dealt with and explained quickly when a person applies for withdrawal.
How To Contact The Pension Customer Care
You can always at all times contact the Stanbic IBTC pension Customer Care through the mediums below, and you will be attended to promptly as related to all pension matters.
You can simply talk to a representative of Stanbic IBTC Pension by just dialing from your phone the number 01-2716000.
 Relating to Pension issues, you can also send electronic mail to

[email protected]

.
Talking to an assigned expert on retirement fund issues is also a lot easier, in which you can simply go conversing heart-to-heart with a representative by typing on your browser and following directives for speaking on http://www.stanbicibtcpension.com.
Concerning Stanbic IBTC pension, from the phone you register with, you can simply use the method of sending text messages to the number 30388, and your inquiries will be attended to as soon as possible.
By walking into some designated Branches of Stanbic IBTC Pension and Stanbic IBTC Banks in Nigeria would help you in establishing a direct physical personal contact to the pension customer care.
The automatic teller cash machine of Stanbic IBTC Bank and ambulant application of its pension downloaded from Google and Apple Play stores is another gateway or fantastic genuine medium to reach the pension customer care.
Stanbic IBTC Asset Management Service
A Stanbic IBTC Holdings PLC division is Stanbic IBTC Asset Management Service, an official system supplying resources that oversee and supervise things owned by a person, company, or organization. These can be money, property, landholdings, or belongings. The world of business and investment is a world of risk; this is why an individual must seek professional advice and guide when making certain financial decisions.
In their very huge operations, Stanbic IBTC Asset Management Service offers advisory functions to customers regarding investment and management of funds. The financial body has good expertise in monetary dealings, which could be either equity, Ethical Fund, Imaan Fund, Balanced Fund, Dollar Fund, Enhanced Short-term Fixed Income Fund, Bond Fund, Shari'ah Fixed Income Fund, and Money Market Fund.
With the asset management service, you can hardly go wrong with investment decisions. The financial body, which consists of seasoned and well–tested executives with vast experience in assets and investments, guides customers through major financial decisions, creating a feeling of reliability among customers. The Stanbic subsidiary assures clients of tremendous returns and transparency in tracking their profits.
How To Contact Stanbic IBTC Asset Management  
A client can hook up with the customer care platform of Stanbic IBTC Asset Management by just doing any of these proceeding actions below:
▪ By entering on their browser,  https://www.stanbicibtcassetmanagement.com as the online gateway and follow directive asper guidelines accompanied with clicks.
▪ A potential client can still physically visit the Stanbic IBTC Asset Management at The Wealth House Located at No 1678 Olakunle Bakare Close, Off Sanusi Fafunwa, Victoria Island, Lagos State, Nigeria.
▪ By just a phone dial on either of these phone numbers +234-01-280-1266 and +234-01-280-55955, you would be heard and advised concerning how you want to go about what you own.
▪ A prospect can still get across to the customer care platform of Stanbic IBTC Asset Management with the option of sending an electronic mail clicking Email on the website https://www.stanbicibtcassetmanagement.com