Rochas Okorocha is one of those politicians who people believed in prior to his election as the governor of Imo state. He showed lots of promise as well as  brilliant ideas that were poised change the condition of his native State "Imo." He has gained for himself a very warm place in the hearts of many. Many people regard him as one of the most respected and richest politicians of our time while some others believe he is the most talked about politician in the history of Nigeria and even one of the controversial ones. His philanthropic gestures had at distinct situations, gained him absolute likeness from many. However, there are some gripping facts you still don't know about Rochas Okorocha.
Bio
He was born in his hometown (Ogboko, Ideato, Imo State) on the 22nd of September 1962. Ideato Local government (now divided into Ideato North and South) in Orlu senatorial zone. The division of Ideato into South and North placed his parent's village under Ideato South Local government. Many mistake him for a Northerner but it is crucial to note that he is a bonafide Igbo man.
Rochas wasn't born with a silver spoon in his mouth, in fact, he likens his family's condition growing up as all shades of poverty. He schooled in Juladaco High School, Jos (1976-1981), and later proceeded to The University of Jos (1990-1991) where he obtained a diploma in Public Administration. Afterwards, he obtained advanced Diploma in Public Administration in (1993-1994). He stated that though he is educated,  the journey was never a straight up one as he had to combine street trading with his studies.
Nevertheless, he is grateful for the things he passed through because it helped him become independent and enterprising at a very young age. Some of his early achievements include; buying a television set at age 9, buying a bus at age 14, becoming the head of a commercial school at 19 years, becoming the proprietor of a school and went into cement business (BBC) in Gboko, Benue State, at age 23. Furthermore, he got married at 24 and became a member of National Constitutional Conference at 29 years of age.
His journey into politics wasn't a smooth one but he pulled through. He became a member of the Federal Character Commission after which he went on to contest for governor and failed. He later ran for the presidency, though he didn't get the post he was given the position of a presidential adviser under the Olusegun Obasanjo administration.
Prior to being the Governor of Imo state, Okorocha was a Member of the National Constitutional Conference. He had an early political experience which served him well in the race to become the governor of Imo State which he won on the 6th of May 2011 and was re-elected for a second term on April 11, 2015. He has been the President of Nigerian Red Cross Society, he is the President/Founder of Rochas Foundation Inc, President of Rochas Group of Companies Limited, Pro-Chancellor of African Business School and Former Chairman of Board of Nigerian Airspace Management Agency.
Rochas was once reported to have stormed the Imo State Secretariat of APGA with dozens of thugs, who beat up a handful of top officers of the APGA and also threatened the Imo State Chairman and Secretary of APGA. He was suspended from campaigning in December 2010 by the party as the case was ongoing then, but Okorocha later went on to campaign as APGA candidate.
Family And Children
He got married to Nneoma Nkechi Okorocha in 1987 and the pair has six lovely kids together and their names are Uju, Uloma, Amamchi, Uchechi, Ahamefula, and Amen. One of his sons, Ahamefula Brendan Rochas, graduated from The University of Manchester, with a first-class in Mechanical Engineering.

Uju Rochas Okorocha, one of his daughters is a doctor by profession and got married to her heart-throb, Dr. Uzoma Anwukah on 11th October 2014 in Owerri.
The wedding was graced by governors, senators, and the rich at large. Their wedding cake invariably showed the way Imos' wealth is being spent…a lovely wedding, anyway.
Is He Dead or Alive?
Rochas Okorocha is very much alive though there was a rumour spread online that the governor had died as a result of a collapsed bridge. While the story about the collapsed bridge in Imo was true, the governor, however, did survive.
The incident happened while Rochas went on to speak and inspire students of Development Comprehensive Secondary School, Owerri. This was around the bridge his administration had constructed 2 years before. He proceeded to climb the bridge and beckoned on the student to do the same so he could lecture them on how to become leaders of the future. Some few minutes into the talk, the bridge started to cave in. Thankfully, no lives were lost just minor injuries were sustained.
Net Worth
Though his net worth before going into politics is unknown, no doubt Rochas Okorocha was very wealthy. With his chain of businesses and investments, his assets and financial status, the figures (before politics) are expected to be impressive. However, his net worth now stands at an estimated $1.4 billion as the governor of Imo state but people wonder if this was made from his business ventures or from fraudulent means, either ways only time will tell.
Quick Facts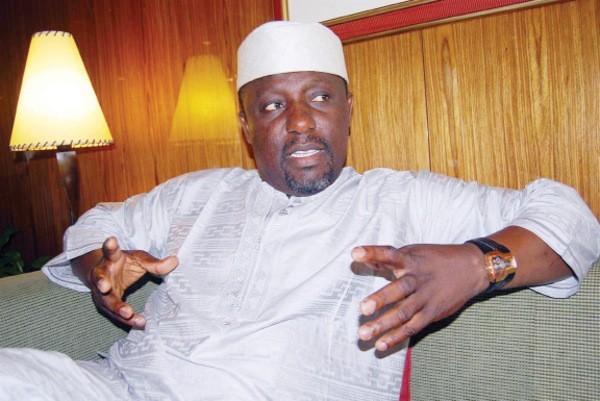 1.  Road To Power
Rochas once lost to Achike Udenwa in 1999 when he competed in the primaries to be a candidate for governor under People's Democratic Party (PDP) platform and later moved to the All Nigeria People's Party (ANPP), and failed as a candidate for President on the ANPP platform in 2003. He later moved back to the PDP, leading to President Olusegun Obasanjo appointing him  Special Adviser on Inter-Party affairs.
2. New Administration Casualties
Many are not yet aware that Rochas sacked all democratically elected Council Chairmen and Councilors, sacked ten thousand youths employed during Ohakim's administration, dissolved tenured Boards & Commissions and lots more just within one week of assuming office.
3. Unaccountable funds
According to report, ex-governor of Imo State handed over N26.8 billion to Gov. Rochas, which on different instances he has been asked to give an account of the money but he has not been able to do that. Also, many said there is no project that has been fully completed during his tenure. The question we are left to ask is, "could it be true?" Well, the answer to it is still far-fetched.
4. Controversial Free Education
The free education granted to primary and tertiary school students in Imo state is still controversial since there has not been any free education in this country for Primary pupils since 1999 which led to the creation of the Universal Basic Education Boards to oversee the implementation of the free education at both Primary and Junior Secondary level. This is being financed by the Federal Government. That notwithstanding, we assume he gave free education to primary and tertiary schools.
5. Disturbed Wife
Not many people are well aware that Rochas' mother takes the decisions of the first lady because his wife lives abroad permanently and chooses to make such arrangement as she suffers from strange ailments whenever she is within the shores of Nigeria. The sickness sees to it that the woman loses consciousness as soon she lands in Nigeria. In several occasions that she had been in the country, she acted in a strange manner and regained her calmness only when she got back to her home in a foreign country. Could it be that she has a phobia for Nigeria? Well, anything is possible these days.