Established in 1917, Union Bank of Nigeria (UBN) offers various services to account holders of the bank without minding whether it is an individual or corporate organization account. The range of services provided by the bank allows customers to communicate with the bank in many ways that include through Email, phone calls, chatting on different social media platforms, among others. This service is otherwise known as the Union Bank Customer Care service (UnionCare).
Union Bank of Nigeria customer care (UnionCare) is the fastest way for customers or prospective customers to connect to the bank with ease for different purposes. This customer care service lets users call or message from any part of the world with the option of choosing their most preferred language. Here's how to contact the bank using different mediums from any location at any time of the day when you have a complaint, questions, or suggestions, among other things.
How To Contact Union Bank Customer Care
Union Bank Customer Care Call Lines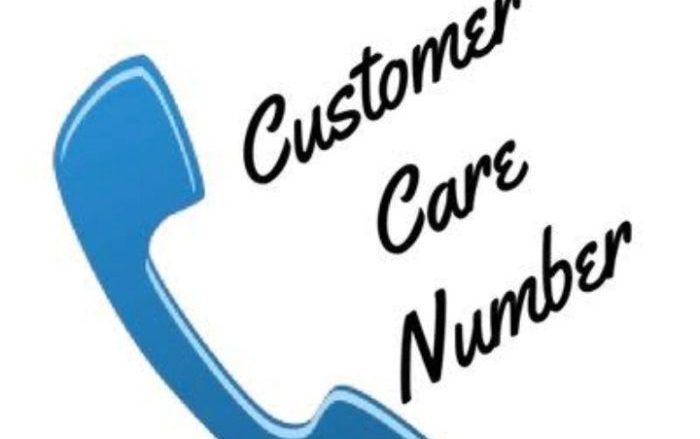 One of the most renowned and well-used mediums in contacting UnionCare apart from USSD is calling the bank through voice calls. This can be done with different networks, and one does not need a device that can browse to do this. Also, you can call using any line and not necessarily the line you use to register your account with. Here are the numbers you can call.
For 24/7 customer service, you can call +23412716816 or 07007007000
For 24/7 toll-free Union Bank customer service, call +234-800-700-7000.
Whistle Blower Hotlines: 0800TIPOFFS (0800 847 6337) 
For Soft Token related services, call 012716816
Contacting Union Bank Via Email
Another important way to contact UnionCare is through the use of the right email channel. This medium can be used when there is an inquiry, complaint, feedback, or any other service you need. For a quicker response, it is better to go straight to the point. You can send your mail to [email protected].
Union Bank Social Media Support 
You can choose to connect to Union Bank using different social media platforms that include:
Connect to Union Bank Nigeria through Facebook
The bank also has a YouTube channel
Reach the bank on Instagram
Another way to reach the bank is via Twitter
You can chat with Union Bank customer service on WhatsApp using this number 09070070001.
If you intend to use any social media platform, ensure that you follow the links given above or check for the verified sign on the page title. This is because there may be other accounts posing as Union Bank's social media accounts.
You Can Also Contact Union Bank Customer Care Using An Online Form
As a part of making it easier to contact UBN, the bank has another platform to reach customer care service. This platform is otherwise known as the Feedback and Support online form.
You can follow these steps to fill the online form
Visit the Union Bank official website using this link.
Scroll down until you find Customer Service
Click on Feedback & Support
This will take you to a get started page
Fill in your name, Email, optional account number, and phone number, among others.
When you are done filling the form, click on the submit button and wait for a response via your email.
Contact The Bank Via Mobile App
Download the App
Sign in and on the top left side of the page, click on 3 dashes to take you to services.
Scroll down to Contact Us
Click on any of the most preferred options, including WhatsApp and Inbox, to contact the bank's customer care service.
Visit The Bank To Speak With A Customer Care Representative
In Nigeria, across different States, there are over 300 branches of the bank with Stallion Plaza 36, Marina P.M.B 2027 Lagos, Nigeria as its Head Office. The bank also has branches in other parts of the world, including London.
Apart from contacting the bank's customer care from one's comfort zone, you can visit any of the bank's branches. This allows for a face-to-face conversation with Union Bank's customer care representatives. However, this service is not 24 hours of every day as the other mediums since the bank closes daily and does not operate on weekends and public holidays.
Frequently Asked Questions About Union Bank
What time of the day is best to call the Union Bank customer care line?
You can call the bank's customer care service at any time of the day since the service runs 24/7
2. Is contacting Union Bank free?
No, you would need airtime to call. If you intend to contact the bank via email, Whatsapp, or other social media platforms, you need a browser-enabled device, an active data bundle, or Wi-Fi.
3. What is the Whatsapp number of Union Bank?
Union Bank's Whatsapp number is 09070070001
4. Can I call UBN from any country?
Yes, you can call Union Bank of Nigeria from any country using any active line. However, the charges for this call will depend on your network provider.
5. Can I call Union Bank Customer care on behalf of someone?
Yes. However, the bank will require written authorization of the customer or estate trustees in a situation where the customer is deceased. This authorization has to show that the person complaining is doing so with the consent of the customer.
6. What do I need to make a complaint through customer care?
You'll need the following:
Your full name
Account number
what your complaint is about
Description of complaint
Date of the transaction, and if it involves money, you need to specify the amount.
Where necessary, the customer care representative will ask for documents that support the complaint.
7. What can I do when I am not satisfied with the outcome of contacting Union Bank customer care?
In the case of dissatisfaction from a customer, even after contacting the customer care representatives, you can appeal in writing within 30 days, and your complaint will again be looked into.
If there is dissatisfaction from the customer, they can apply for external review through Consumer Protection Department, Central Bank of Nigeria on [email protected] or Consumer Protection Council, Plot 1105 Dar Es Salaam Street Off Aminu Kano Crescent Wuse 11 Abuja. You can send a mail via [email protected].