Prophet Joshua Iginla is a Nigerian pastor, prophet, televangelist, and minister from Ekiti State popularly known for his prosperity messages and sermons. He is the founder and senior pastor of the Champions Royal Assembly megachurch. 
The man of God is a family man currently in his second marriage. His first marriage was to a woman identified as Yemisi and the union produced three children. However, in 2019, the marriage hit the rocks on the account of infidelity. In the following year, Prophet Joshua remarried a South African prophetess who already has one child for him.
Summary of Prophet Joshua Iginla Bio
Full Name: Joshua Iginla
Gender: Male
Date of Birth: 21st May 1969
Prophet Joshua Iginla's Age: 54 years old
Ethnicity: Yoruba
Place of birth: Ado Ekiti, Ekiti State
Nationality: Nigerian
Sexual Orientation: Straight
Religion: Christian
Marital Status: Married
Prophet Joshua Iginla's Spouses: Yemisi Iginla ​(div. 2019), Stella Iginla ​(m. 2020)
Prophet Joshua Iginla's Children: 4
Joshua Iginla's Height in Inches: 5 feet 11 inches
Prophet Joshua Iginla's Net Worth: $5 Million
Famous for: Pastor, Prophet, Televangelist
Prophet Joshua Iginla's Instagram: JoshuaIginla
Twitter: JoshuaIginla
Facebook: Joshua Iginla Ministries
Prophet Joshua Iginla was Born a Muslim 54 Years Ago
Joshua Iginla was born on the 21st day of May 1969 in Ado Ekiti, Ekiti State, Nigeria. He is currently 54 years old. Joshua was born into a Muslim Yoruba family but he later converted to Christianity. He had his early childhood in his village in Ekiti State with his family.
Much about Joshua's family is not known but we know that he has a younger brother named Precious Iginla. Precious is the founder and senior pastor at the prophetic Fire Embassy International Church in Port Harcourt, Rivers State.
Joshua Converted to Christianity at a Tender Age Against His Family's Wishes
In his early days in the village, Prophet Joshua started getting attracted to Christians living around their neighborhood. In no time, he started following them to church on Sundays and bought into the Christian doctrine. He would later convert to Christianity and become a pentecostal pastor.
However, during and after his full conversion to Christianity, he faced a lot of challenges and rejection from his family, especially from his father. According to the prophet, he lived in abject poverty during this time but did not turn back from his newly found faith. He never for a time relented nor regretted his choice of decision. To explain the depth of poverty he passed through, Papa Joshua said that he knows the taste of all "Ijebu garri".
Prophet Joshua Began His Ministerial Journey in 2007
In the midst of receiving ugly treatments and resentment from his family and relatives, Papa Joshua started organizing gospel outreachs and crusades in his village in Ado Ekiti. During the time, he was a member of the Evangelical Ministry, OPM.
In one of his crusades, he reportedly healed a man with an issue of blood, and this was the point his ministry took a different turn. It was also believed that he got life-changing support from the man after he received his healing. Following the incident, Papa Joshua said that he got a revelation to leave his hometown for Abuja. He drew his illustrations from the bible where God told Abraham to leave his father's land for another land where he will show him.
While in Abuja, he said that it was not rosy at all as he began to serve under pastor Rev. Joseph Yusuf Haruna in Buari, Abuja. After several years of being under Omega Power Ministries, he started receiving instructions in his dreams about raising a generation of Champions.
A few years later, he founded the Champions Royal Assembly which according to him was the will of God. According to the prophet, he established his ministry with the N70,000 fund given to him by his spiritual father, Reverend Gbenga. Champions Royal Assembly is a core prophetic, healing, and deliverance ministry with a strong Word base
Where Is Prophet Joshua Iginla's Church Located?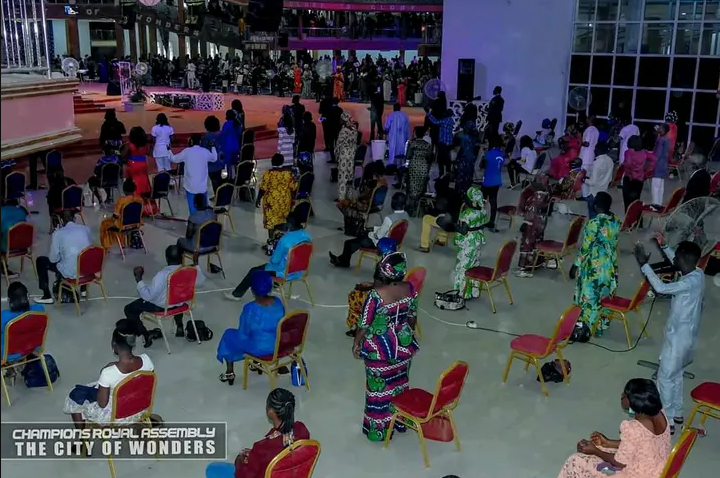 Joshua Iginla Ministries is located at Plot 1133/1134 Chikakore, Byazhin-Kubwa, Abuja, Nigeria. The church has a megastructure that meets in an 80,000-capacity auditorium. Champions Royal Assembly does not only have one of the biggest auditoriums in the Federal capital territory but also has a massive audience on its television channel called Champions Tv.
According to the Nigerian pastor, he first began his ministry in an abandoned house in Abuja, but today, his church is one of the most decorated and mighty churches in the city of Abuja.
Prophet Joshua Iginla was First Married to Yemisi
Prophet Joshua Iginla got married to his first wife Yemisi in 2007 and the marriage lasted for twelve years. In March 2019, in one of his services, the Abuja-based pastor narrated to his large congregation the ills facing his marriage with his wife Yemisi. After his narration, he categorically announced that his marriage with Yemisi has come to an end.
Citing infidelity alongside other marital challenges, Prophet Joshua renounced his marital vows to Yemisi and vowed never to go back to her again. A year later, in 2020, they got legally divorced.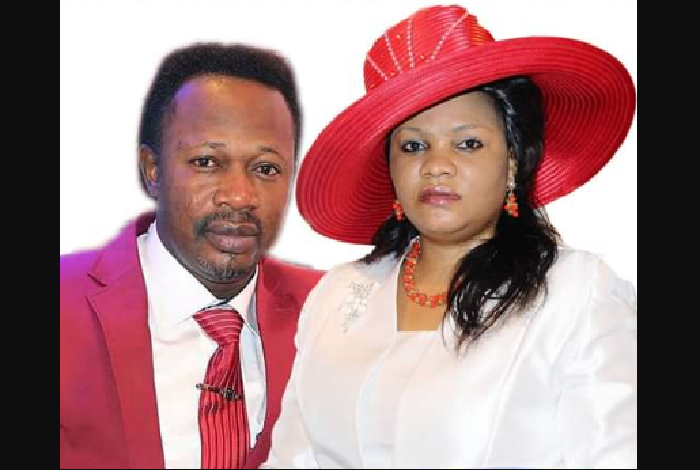 In response, Yemisi denied the allegations and revealed that a South African prophetess known as Prophetess Stella Zimasa is the one behind her marriage crash. She stated that trouble started in her home when she noticed that her husband was going out with Stella. She tried her best to have her husband back but it seemed his mind was already with the South African prophetess.
Yemisi also debunked the allegations by her husband that she had a child outside wedlock.
He Married Prophetess Stella Zimasa in 2020
Prophet Joshua Iginla is currently in his second marriage with the same South African woman he was allegedly going out with while he was still legally married to his first wife. The duo reportedly got married in 2020, the same year he divorced his first wife, Yemisi.
Even though there are no details of any form of an official wedding ceremony between the two, Prophet Joshua and Prophetess Stella have since been recognized as husband and wife. Reports have it that the clergyman met Stella when he visited South Africa for evangelism and fell in love with her. But, he couldn't marry her then because he was still married to Yemisi.
Stella reportedly told Yemisi that both of them can share pastor Iginla together as she is also in love with him. But Yemisi refused and insisted that she was not ready to share her husband with anyone. Prophet Joshua would later file for divorce, citing infidelity against his wife.
Joshua Iginla Has Four Children
Prophet Joshua Iginla has a total of 4 children. His marriage to his first wife Yemisi produced three children while the fourth child is a product of his second union. Joshua and Stella had their child named Rhema while the prophet was still in his former marriage. There is no information about his children as they are nowhere near the limelight.
Controversies He Has Courted Regarding His Marriage
Prophet Joshua Iginla went through a messy divorce with his first wife Yemisi. The clergyman was embroiled in a huge controversy after he revealed that his marriage had come to an end based on infidelity from both sides. According to him, his wife cheated and had an "unholy child" and he forgave her. But when he cheated and had a child outside wedlock, she wanted to make life unbearable for him and turn him into a laughing stock.
He said that he covered his wife up during her time but when it came to his, she pushed him to the wall, hence he decided to publicly confess his sins to the whole world. Prior to his confession, he warned his wife that if she pushed him to the point of opening up to the world, then, that would abruptly mark the end of their union.
This whole saga left many people castigating his genuineness as a man of God. While some dragged him, others commended his guts and openness on the issue. In anyways, the Champions Royal Assembly senior pastor has since moved on with his life with his second wife Stella and according to the prophet, she has been a source of happiness and peace to him.