Akwa Ibom state can now comfortably boast of the most beautiful stadium in Nigeria, if not in West Africa. "The Nest of Champions" as the stadium is called was recently constructed in Uyo by the former Governor, Godswill Akpabio, and was officially opened with the then President, Goodluck Jonathan as the special guest of honour. The Akwa Ibom stadium was renamed as "Godswill Obot Akpabio International Stadium", by Governor Udom Gabriel Emmanuel immediately after his inauguration ceremony on May 29, 2015, in the stadium.
The 30,000 capacity stadium, which offers total cover from the rain, has one of the most remarkable features including bulletproof VVIP and VIP areas, all natural grass, high-tech floodlights, and provision for an indoor sports hall, training pitch, games village, helipad, collapsible seats and a swimming pool.
It also features a box office, two dressing rooms, media facilities, two scoreboards that are made up of an electronic scoreboard and video facilities for replays, 7,500 seater Grand Stand, eight-lane 400m standard track, a standby power supply system, warm-up facility with a six-lane 400m track, and ambulance bay.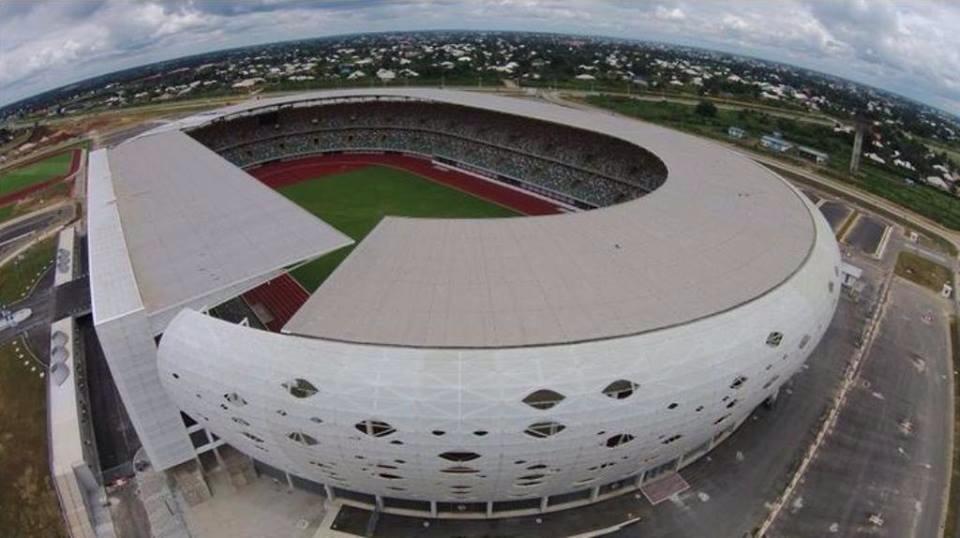 The Akwa Ibom International Stadium meets the required International safety standards; it has 30 emergency exit points to enable exit within 6 minutes, security cameras and a steel fencing for crowd control. Stand-by fire-fighting equipment is also readily available in addition to metal detectors put in place to forestall any misfortunes.
The stadium which seats on 48 hectares of land has room for temporary expansion by some thousands and its foundation was constructed in such a way that it can support up to 60,000 capacity in the future.
Modelled after Allianz arena, the official pitch of Bundesliga champions – Bayern Munich, Julius Berger, a structural engineering firm based in Nigeria, was the company awarded the contract for the design of the stadium and they were saddled with the responsibility of handling the architectural design, planning how to execute the project in addition to supervising the construction of the stadium and its maintenance.
See Also: 11 Rare Inside Photos and Videos of Aso Rock Presidential Villa
All the materials used for its construction were imported from Austria and took three months to be delivered.
The structure of the stadium was in two phases – a 400m-running track for athletic events encircled by a white outer covering, shaped like a triangle, that encloses the entire spectator stand. Approximately 22,500 people can comfortably be housed in the East Stand and Curves. The Governors' Lounge, located in the Grand Stand on Level Two, can accommodate between 30 and 40 VVIPs. It is built to accommodate a total of about 7,500 spectators, including the VIP/VVIPs.
Initially, the concept conceived for the stadium involved covering the whole concrete structure with profiled metal panels in order to create a forest-like impression. However, the idea changed to a simpler and uniform one in 2010. Also, the stands were to be covered with a highly perforated lightweight frame, connected loosely to local art patterns, but the idea also changed.
At the end of the day, the whole stadium was covered with an opaque white acrylic glass (Satinice Plexiglas panels), supplied by Thyssen Krupp Plastics Austria. The material, cut under very high precision, is divided into hundreds of triangles, some with holes and others without. The panels were finished on both sides with a satin finish which gently causes light to spread evenly to reduce glare while protecting them from getting yellow and fading from exposure to the sun. This whole picture creates a graceful and stylish effect with diamond-shaped expanses.
Inside the stadium, three colours of seats- orange, white and green- which represents both Akwa Ibom state and Nigeria, were used. At night, the entire stadium may be lighted up with warm white light which magnifies the beauty of the mosaic three coloured seats.
The magnificent stadium with a vast parking lot for all stadium users was constructed between 2011 and 2014 and gulped up roughly NGN 16 billion (€74m / $86m).
See more amazing pictures below: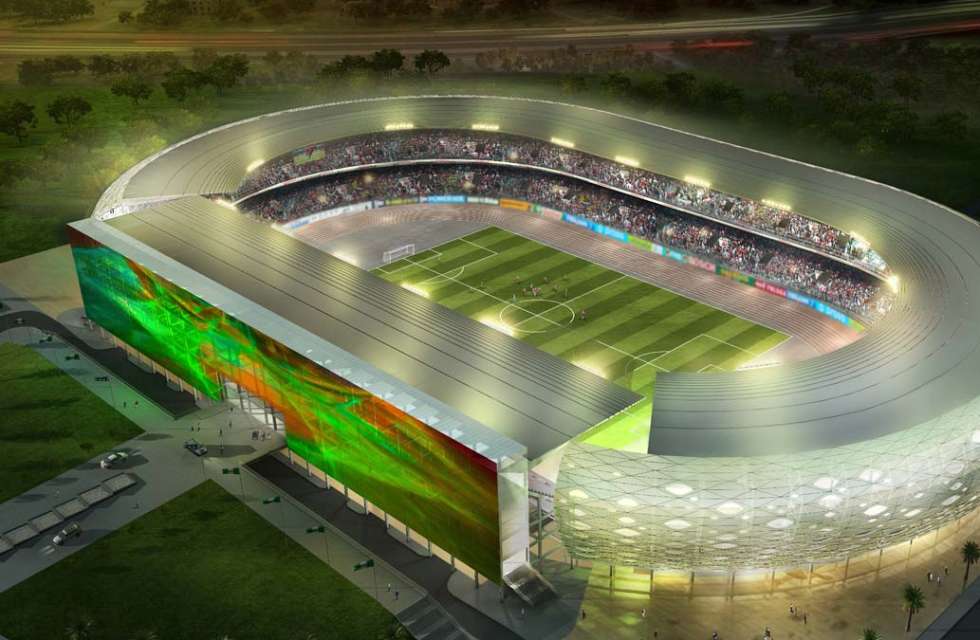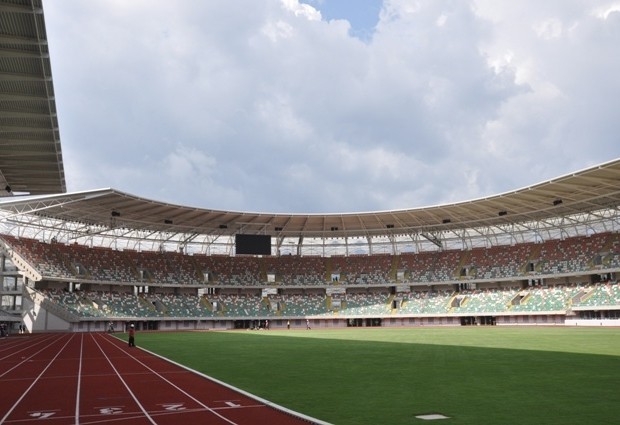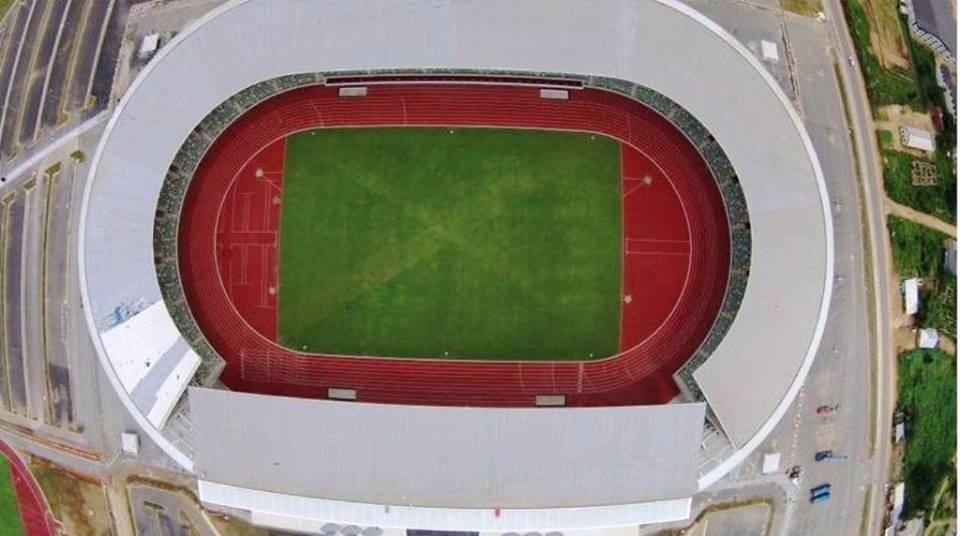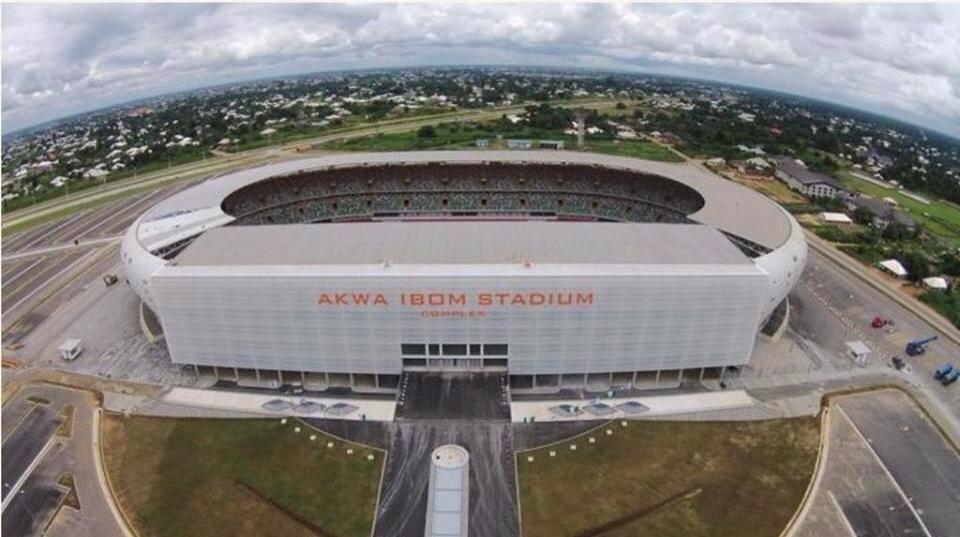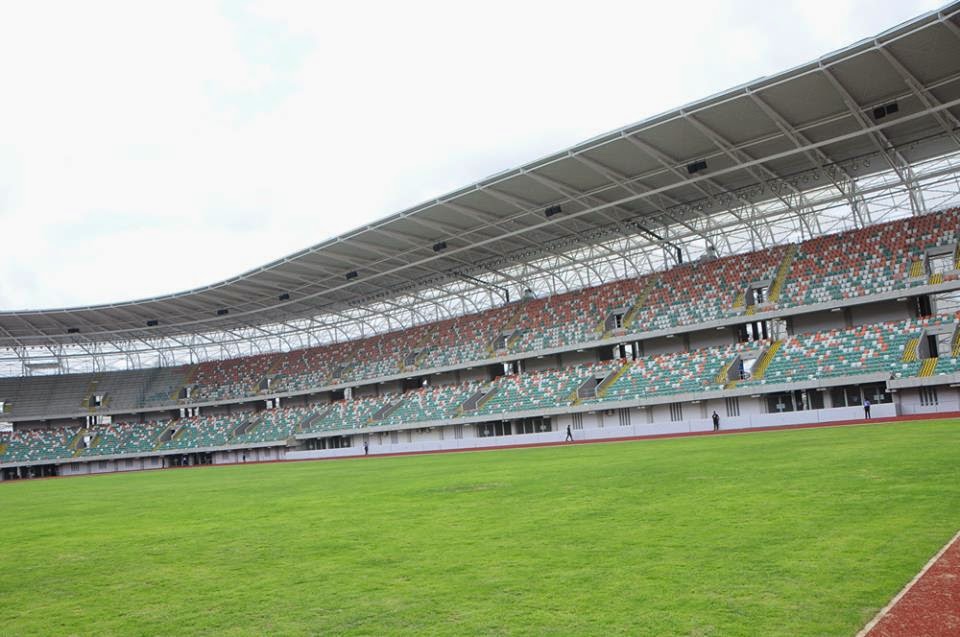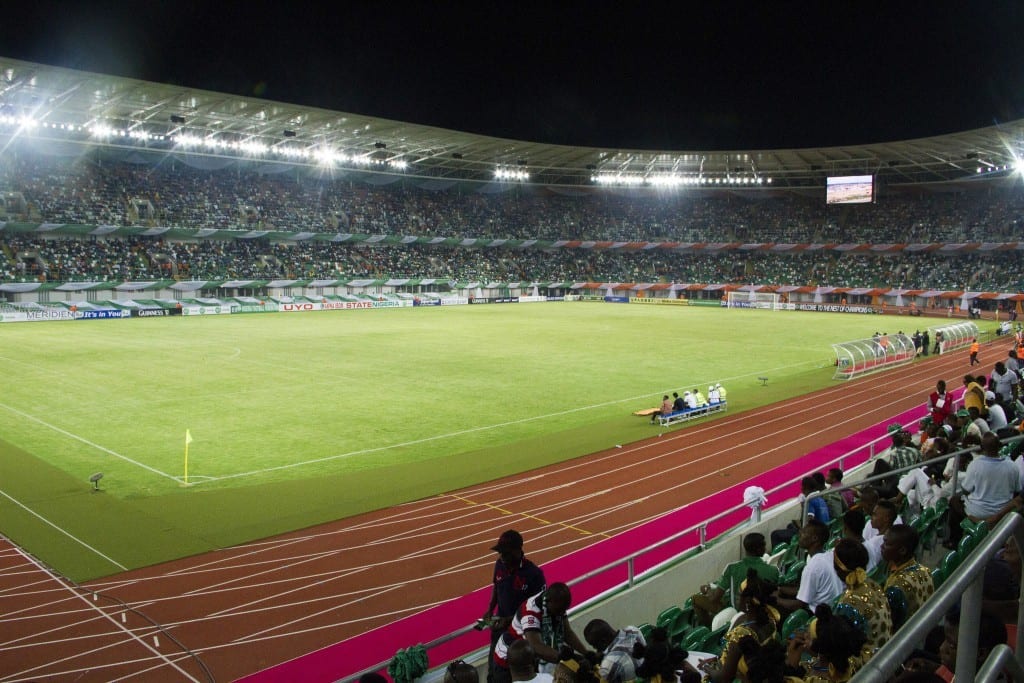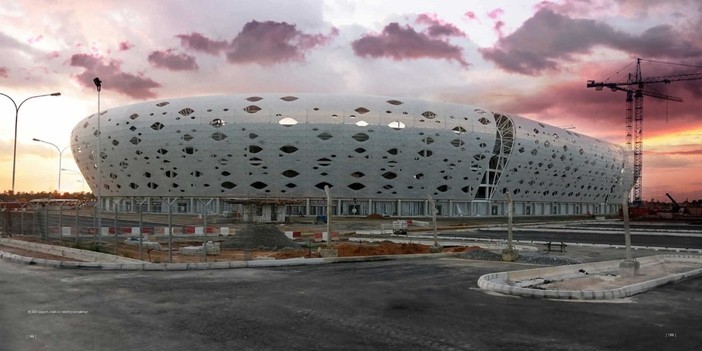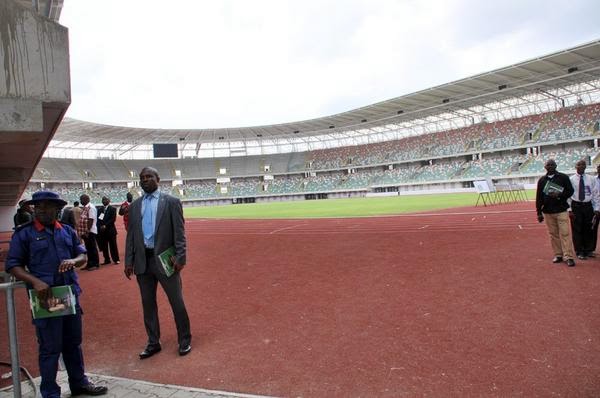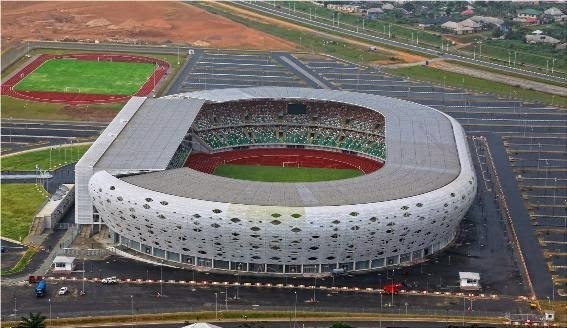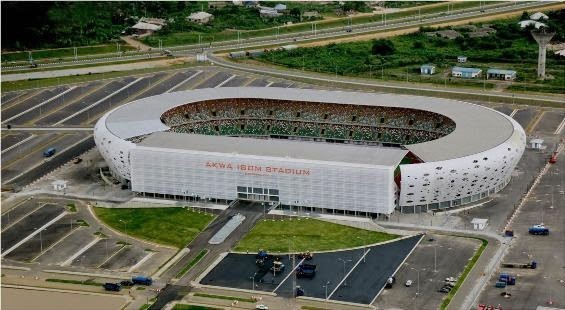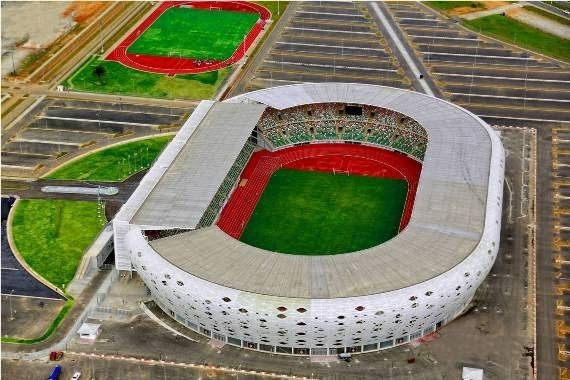 What do you think of this? Do you think our politicians should rather learn from Godswill Akpabio, the governor of Akwa Ibom state and achieve something that would rather speak on their behalf? Share on Facebook and let us know what you think on our Facebook page.